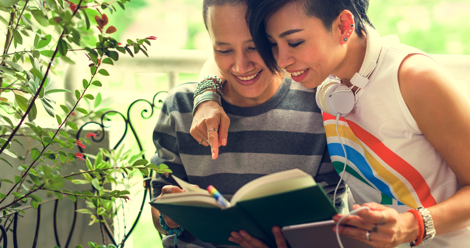 Lists
100 Must-Read Books by Queer Authors
This content contains affiliate links. When you buy through these links, we may earn an affiliate commission.
There are far more than 100 books by queer authors, of course, and far more than 100 must-read books by queer authors. This list still feels lacking, partial, but it's a start, isn't it?
I wrestled with myself about the title of this list. Queer is both an identity in and of itself, and an umbrella term encompassing the LGBTQIA2S+ rainbow. Some people dislike the umbrella term, and some of the authors below are no longer with us to ask.
But we've got to start somewhere, and we've got to end at some point. So we're starting with the premise that queer in this list means any author who falls on the rainbow. Be that trans, intersex, asexual, gay, or a beautiful mix of all of those.
Below I've included books by queer authors through the ages. I've divided them up into fiction, nonfiction, and poetry. Many of them have written many more books than the single one represented here, and I urge you to seek them out. I hope you find below one, two, or many books to add to your TBR list. And if I've forgotten a queer author you love, please do add them in the comments! Book Riot is a community, after all, and we can all discover together.
fiction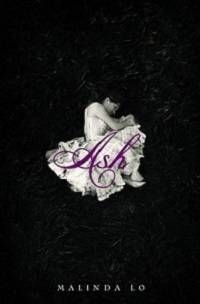 Ash by Malinda Lo
"In the wake of her father's death, Ash is left at the mercy of her cruel stepmother. Consumed with grief, her only joy comes by the light of the dying hearth fire, rereading the fairy tales her mother once told her. In her dreams, someday the fairies will steal her away, as they are said to do. When she meets the dark and dangerous fairy Sidhean, she believes that her wish may be granted…Entrancing, empowering, and romantic, Ash is about the connection between life and love, and solitude and death, where transformation can come from even the deepest grief."
Edinburgh by Alexander Chee
"Twelve-year-old Fee is a gifted Korean-American soprano in a boys' choir in Maine whose choir director reveals himself to be a serial pedophile. Fee and his friends are forced to bear grief, shame, and pain that endure long after the director is imprisoned. Fee survives even as his friends do not, but a deep-seated horror and dread accompany him through his self-destructive college days and after, until the day he meets a beautiful young student named Warden and is forced to confront the demons of his brutal past."
Passing by Nella Larsen
"First published to critical acclaim in 1929, Passing firmly established Nella Larsen's prominence among women writers of the Harlem Renaissance…
Irene Redfield, the novel's protagonist, is a woman with an enviable life. She and her husband, Brian, a prominent physician, share a comfortable Harlem town house with their sons. Her work arranging charity balls that gather Harlem's elite creates a sense of purpose and respectability for Irene. But her hold on this world begins to slip the day she encounters Clare Kendry, a childhood friend with whom she had lost touch."
The Hours by Michael Cunningham
"Passionate, profound, and deeply moving, The Hours is the story of three women: Clarissa Vaughan, who one New York morning goes about planning a party in honor of a beloved friend; Laura Brown, who in a 1950s Los Angeles suburb slowly begins to feel the constraints of a perfect family and home; and Virginia Woolf, recuperating with her husband in a London suburb, and beginning to write Mrs. Dalloway."
The Waves by Virginia Woolf
"In deeply poetic prose, Woolf traces the lives of six children from infancy to death who fleetingly unite around the unseen figure of a seventh child, Percival. Allusive and mysterious, The Waves yields new treasures upon each reading."
Rubyfruit Jungle by Rita Mae Brown
"Bawdy and moving, the ultimate word-of-mouth bestseller, Rubyfruit Jungle is about growing up a lesbian in America—and living happily ever after."
Maurice by E. M. Forster
"Set in the elegant Edwardian world of Cambridge undergraduate life, this story by a master novelist introduces us to Maurice Hall when he is fourteen. We follow him through public school and Cambridge, and on into his father's firm, Hill and Hall, Stock Brokers. In a highly structured society, Maurice is a conventional young man in almost every way, "stepping into the niche that England had prepared for him": except that his is homosexual."
Boy Meets Boy by David Levithan
"This is the story of Paul, a sophomore at a high school like no other: The cheerleaders ride Harleys, the homecoming queen used to be a guy named Daryl (she now prefers Infinite Darlene and is also the star quarterback), and the gay-straight alliance was formed to help the straight kids learn how to dance.
When Paul meets Noah, he thinks he's found the one his heart is made for. Until he blows it. The school bookie says the odds are 12-to-1 against him getting Noah back, but Paul's not giving up without playing his love really loud."
The Heart is a Lonely Hunter by Carson McCullers
"At [the novel's] center is the deaf-mute John Singer, who becomes the confidant for various types of misfits in a Georgia mill town during the 1930s. Each one yearns for escape from small-town life. When Singer's mute companion goes insane, Singer moves into the Kelly house, where Mick Kelly, the book's heroine (loosely based on McCullers), finds solace in her music. Brilliantly attuned to the spiritual isolation that underlies the human condition, and with a deft sense for racial tensions in the South, McCullers spins a haunting, unforgettable story that gives voice to the rejected, the forgotten, and the mistreated—and, through Mick Kelly, to the quiet, intensely personal search for beauty."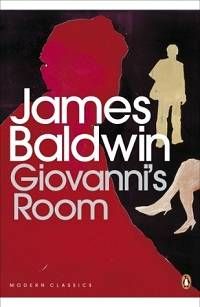 Giovanni's Room by James Baldwin
"Baldwin's haunting and controversial second novel is his most sustained treatment of sexuality, and a classic of gay literature. In a 1950s Paris swarming with expatriates and characterized by dangerous liaisons and hidden violence, an American finds himself unable to repress his impulses, despite his determination to live the conventional life he envisions for himself. After meeting and proposing to a young woman, he falls into a lengthy affair with an Italian bartender and is confounded and tortured by his sexual identity as he oscillates between the two.
Examining the mystery of love and passion in an intensely imagined narrative, Baldwin creates a moving and complex story of death and desire that is revelatory in its insight."
Lost Souls by Poppy Z. Brite
"At a club in Missing Mile, N.C., the children of the night gather, dressed in black, looking for acceptance. Among them are Ghost, who sees what others do not, Ann, longing for love, and Jason, whose real name is Nothing, newly awakened to an ancient, deathless truth about his father, and himself.
Others are coming to Missing Mile tonight. Three beautiful, hip vagabonds—Molochai, Twig, and the seductive Zillah (whose eyes are as green as limes) are on their own lost journey; slaking their ancient thirst for blood, looking for supple young flesh."
Push by Sapphire
"Precious Jones, an illiterate sixteen-year-old, has up until now been invisible: invisible to the father who rapes her and the mother who batters her and to the authorities who dismiss her as just one more of Harlem's casualties. But when Precious, pregnant with a second child by her father, meets a determined and highly radical teacher, we follow her on a journey of education and enlightenment as Precious learns not only how to write about her life, but how to make it her own for the first time."
What Belongs to You by Garth Greenwell
"On an unseasonably warm autumn day, an American teacher enters a public bathroom beneath Sofia's National Palace of Culture. There he meets Mitko, a charismatic young hustler, and pays him for sex. He returns to Mitko again and again over the next few months, drawn by hunger and loneliness and risk, and finds himself ensnared in a relationship in which lust leads to mutual predation, and tenderness can transform into violence. As he struggles to reconcile his longing with the anguish it creates, he's forced to grapple with his own fraught history, the world of his southern childhood where to be queer was to be a pariah. There are unnerving similarities between his past and the foreign country he finds himself in, a country whose geography and griefs he discovers as he learns more of Mitko's own narrative, his private history of illness, exploitation, and disease."
The Gilda Stories by Jewelle Gomez
"The winner of two Lambda Literary Awards (fiction and science fiction) The Gilda Stories is a very American odyssey. Escaping from slavery in the 1850s, Gilda's longing for kinship and community grows over two hundred years. Her induction into a family of benevolent vampires takes her on an adventurous and dangerous journey full of loud laughter and subtle terror."
Kiss of the Fur Queen by Tomson Highway
"Born into a magical Cree world in snowy northern Manitoba, Champion and Ooneemeetoo Okimasis are all too soon torn from their family and thrust into the hostile world of a Catholic residential school. Their language is forbidden, their names are changed to Jeremiah and Gabriel, and both boys are abused by priests.
As young men, estranged from their own people and alienated from the culture imposed upon them, the Okimasis brothers fight to survive. Wherever they go, the Fur Queen—a wily, shape-shifting trickster—watches over them with a protective eye. For Jeremiah and Gabriel are destined to be artists. Through music and dance they soar."
Not Your Sidekick by C. B. Lee
"Welcome to Andover…where superpowers are common, but internships are complicated. Just ask high school nobody, Jessica Tran. Despite her heroic lineage, Jess is resigned to a life without superpowers and is merely looking to beef-up her college applications when she stumbles upon the perfect (paid!) internship—only it turns out to be for the town's most heinous supervillain. On the upside, she gets to work with her longtime secret crush, Abby, who Jess thinks may have a secret of her own. Then there's the budding attraction to her fellow intern, the mysterious 'M,' who never seems to be in the same place as Abby. But what starts as a fun way to spite her superhero parents takes a sudden and dangerous turn when she uncovers a plot larger than heroes and villains altogether."
The Berlin Stories by Christopher Isherwood
"First published in the 1930s, The Berlin Stories contains two astonishing related novels, The Last of Mr. Norris and Goodbye to Berlin, which are recognized today as classics of modern fiction. Isherwood magnificently captures 1931 Berlin: charming, with its avenues and cafes; marvelously grotesque, with its nightlife and dreamers; dangerous, with its vice and intrigue; powerful and seedy, with its mobs and millionaires; this is the period when Hitler was beginning his move to power. The Berlin Stories is inhabited by a wealth of characters: the unforgettable Sally Bowles, whose misadventures in the demimonde were popularized on the American stage and screen by Julie Harris in I Am A Camera and Liza Minnelli in Cabaret; Mr. Norris, the improbable old debauchee mysteriously caught between the Nazis and the Communists; plump Fräulein Schroeder, who thinks an operation to reduce the scale of her Buste might relieve her heart palpitations; and the distinguished and doomed Jewish family, the Landauers."
Babel-17 by Samuel R. Delaney
"Babel-17 is all about the power of language. Humanity, which has spread throughout the universe, is involved in a war with the Invaders, who have been covertly assassinating officials and sabotaging spaceships. The only clues humanity has to go on are strange alien messages that have been intercepted in space. Poet and linguist Rydra Wong is determined to understand the language and stop the alien threat."
Depending on the Light by Thea Hillman
"Depending on the Light contains 64 short works of smart sophisticated sudden fiction that erupt from a core of sharp urban observations. Her language is at once insightful yet pointed, her voice clear and urgent. Gritty compassion and wry humor permeate these short short stories, and Hillman's insatiable lust for life is everywhere evident."
Way to Go by Tom Ryan
"Danny thinks he must be the only seventeen-year-old guy in Cape Breton—in Nova Scotia, maybe—who doesn't have his life figured out. His buddy Kierce has a rule for every occasion, and his best friend Jay has bad grades, no plans and no worries. Danny's dad nags him about his post-high-school plans, his friends bug him about girls and a run-in with the cops means he has to get a summer job. Worst of all, he's keeping a secret that could ruin everything."
Here Comes the Sun by Nicole Dennis-Benn
"Capturing the distinct rhythms of Jamaican life and dialect, Nicole Dennis-Benn pens a tender hymn to a world hidden among pristine beaches and the wide expanse of turquoise seas. At an opulent resort in Montego Bay, Margot hustles to send her younger sister, Thandi, to school. Taught as a girl to trade her sexuality for survival, Margot is ruthlessly determined to shield Thandi from the same fate. When plans for a new hotel threaten their village, Margot sees not only an opportunity for her own financial independence but also perhaps a chance to admit a shocking secret: her forbidden love for another woman. As they face the impending destruction of their community, each woman fighting to balance the burdens she shoulders with the freedom she craves must confront long-hidden scars. From a much-heralded new writer, Here Comes the Sun offers a dramatic glimpse into a vibrant, passionate world most outsiders see simply as paradise."
Mr Loverman by Bernardine Evaristo
"Mr Loverman is a groundbreaking exploration of Britain's older Caribbean community, which explodes cultural myths and fallacies, and shows how deep and far-reaching the consequences of prejudice and fear can be. It is also a warm-hearted, funny and life-affirming story about a character as mischievous, cheeky and downright lovable as any you'll ever meet."
Skim by Jillian Tamaki
"Heartbreakingly funny, moving and vibrantly drawn, Skim is an extraordinary book—a smart and sensitive graphic novel of the highest literary and artistic quality, by and about young women.
'Skim' is Kimberly Keiko Cameron, a not-slim, would-be Wiccan goth who goes to a private girls' school. When Skim's classmate Katie Matthews is dumped by her boyfriend, who then kills himself, the entire school goes into mourning overdrive. As concerned guidance counselors provide lectures on the 'cycle of grief,' and the popular clique starts a new club (Girls Celebrate Life!) to bolster school spirit, Skim sinks into an ever-deepening depression.
And falling in love only makes things worse…"
The Jungle Around Us by Anne Raeff
"While struggling with fear, danger, and displacement, the characters of The Jungle around Us form strange and powerful bonds in distant and unlikely places. A family that has escaped Vienna ends up on the edge of the Amazon, where the parents fight yellow fever and the daughter falls in love with a village boy. Two sisters learn lessons about race and war during the Columbia University riots of 1968. A young girl confronts death when her former babysitter is mysteriously murdered. In Paraguay, two adult sisters confront their loneliness while their precocious young charge faces off with a monkey. Raeff's stories are about embracing the world though the world contains everything we fear."
The Well of Loneliness by Radclyffe Hall
"First published in 1928, this timeless portrayal of lesbian love is now a classic. The thinly disguised story of Hall's own life, it was banned outright upon publication and almost ruined her literary career."
If You Could Be Mine by Sara Farizan
"Seventeen-year-old Sahar has been in love with her best friend, Nasrin, since they were six. They've shared stolen kisses and romantic promises. But Iran is a dangerous place for two girls in love—Sahar and Nasrin could be beaten, imprisoned, even executed if their relationship came to light…
Then Sahar discovers what seems like the perfect solution. In Iran, homosexuality may be a crime, but to be a man trapped in a woman's body is seen as nature's mistake, and sex reassignment is legal and accessible. As a man, Sahar could be the one to marry Nasrin. Sahar will never be able to love the one she wants, in the body she wants to be loved in, without risking her life. Is saving her love worth sacrificing her true self?"
Confessions of a Mask by Yukio Mishima
"Confessions of a Mask is the story of an adolescent who must learn to live with the painful fact that he is unlike other young men. Mishima's protagonist discovers that he is becoming a homosexual in polite, post-war Japan. To survive, he must live behind a mask of propriety."
Juliet Takes a Breath by Gabby Rivera
"Juliet Milagros Palante is leaving the Bronx and headed to Portland, Oregon. She just came out to her family and isn't sure if her mom will ever speak to her again. But Juliet has a plan, sort of, one that's going to help her figure out this whole 'Puerto Rican lesbian' thing. She's interning with the author of her favorite book: Harlowe Brisbane, the ultimate authority on feminism, women's bodies, and other gay-sounding stuff.
Will Juliet be able to figure out her life over the course of one magical summer? Is that even possible? Or is she running away from all the problems that seem too big to handle?"
Trumpet by Jackie Kay
"In her starkly beautiful and wholly unexpected tale, Jackie Kay delves into the most intimate workings of the human heart and mind and offers a triumphant tale of loving deception and lasting devotion.
The death of legendary jazz trumpeter Joss Moody exposes an extraordinary secret, one that enrages his adopted son, Colman, leading him to collude with a tabloid journalist. Besieged by the press, his widow Millie flees to a remote Scottish village, where she seeks solace in memories of their marriage. The reminiscences of those who knew Joss Moody render a moving portrait of a shared life founded on an intricate lie, one that preserved a rare, unconditional love."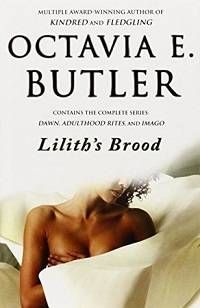 Lilith's Brood by Octavia Butler
"Lilith Iyapo is in the Andes, mourning the death of her family, when war destroys Earth. Centuries later, she is resurrected—by miraculously powerful unearthly beings, the Oankali. Driven by an irresistible need to heal others, the Oankali are rescuing our dying planet by merging genetically with mankind. But Lilith and all humanity must now share the world with uncanny, unimaginably alien creatures: their own children. This is their story…"
The Dream of Doctor Bantam by Jeanne Thornton
"Jeanne Thornton's debut novel is a love story unlike any other, featuring Julie Thatch, a tough-as-nails, chainsmoking, wise-cracking 17-year-old Texan. Her idol, her older sister, jogs headlong into the lights of an approaching car, and dies. And Julie falls in love with a girl who both is and isn't an echo of her older sister, a long-limbed Francophone named Patrice—who is also a devotee of the Institute of Temporal Illusions, a Church of Scientology-like cult."
Changers Book One: Drew by T. Cooper
"Changers Book One: Drew opens on the eve of Ethan Miller's freshman year of high school in a brand-new town. He's finally sporting a haircut he doesn't hate, has grown two inches since middle school, and can't wait to try out for the soccer team. At last, everything is looking up in life.
Until the next morning. When Ethan awakens as a girl.
Ethan is a Changer, a little-known, ancient race of humans who live out each of their four years of high school as a different person. After graduation, Changers choose which version of themselves they will be forever—and no, they cannot go back to who they were before the changes began."
Oola by Brittany Newell
"Oola is a mind-bendingly original novel about the way that—particularly in the changeable, unsteady just-post-college years—sex, privilege, desire, and creativity can bend, blur, and break. In a novel that reads like the wicked love child of American Psycho and Lolita, Brittany Newell bursts into the literary world with a narrative as twisted and fresh as it is addicting."
Luna by Julie Anne Peters
"Regan's brother Liam can't stand the person he is during the day. Like the moon from whom Liam has chosen his female namesake, his true self, Luna, only reveals herself at night. In the secrecy of his basement bedroom Liam transforms himself into the beautiful girl he longs to be, with help from his sister's clothes and makeup. Now, everything is about to change—Luna is preparing to emerge from her cocoon. But are Liam's family and friends ready to welcome Luna into their lives? Compelling and provocative, this is an unforgettable novel about a transgender teen's struggle for self-identity and acceptance."
Jazz Moon by Joe Okonkwo
"On a sweltering summer night in 1925, beauties in beaded dresses mingle with hepcats in dapper suits on the streets of Harlem. The air is thick with reefer smoke, and jazz pours out of speakeasy doorways. Ben Charles and his devoted wife, Angeline, are among the locals crammed into a basement club to hear jazz and drink bootleg liquor. For aspiring poet Ben, the swirling, heady rhythms are a revelation. So is Baby Back Johnston, an ambitious trumpet player who flashes a devilish grin and blasts jazz dynamite from his horn. Ben finds himself drawn to the trumpeter—and to Paris, where Baby Back says everything is happening.
In Paris, jazz and champagne flow eternally, and blacks are welcomed as exotic celebrities, especially those from Harlem. It's an easy life that quickly leaves Ben adrift and alone, craving solace through anonymous dalliances in the city's decadent underground scene. From chic Parisian cafés to seedy opium dens, his odyssey will bring new love, trials, and heartache, even as echoes from the past urge him to decide where true fulfillment and inspiration lie."
The Summer We Got Free by Mia McKenzie
"At one time a wild young girl and a brilliant artist, Ava Delaney changes dramatically after a violent event that rocks her entire family. Once loved and respected in their community and in their church, they are ostracized by their neighbors, led by their church leader, and a seventeen-year feud between the Delaneys and the church ensues. Ava and her family are displaced from the community even as they continue to live within it, trapped inside their creaky, shadowy old house.
When a mysterious woman arrives unexpectedly for a visit, her presence stirs up the past and ghosts and other restless things begin to emerge. And something is reignited in Ava: the indifferent woman she has become begins to give way to the wild girl, and the passionate artist, she used to be. But not without a struggle that threatens her well-being and, ultimately, her life."
Invisible Life by E. Lynn Harris
"Invisible Life is the story of a young man's coming of age. Law school, girlfriends, and career choices were all part of Raymond Tyler's life, but there were other, more terrifying issues for him to confront. Being black was tough enough, but Raymond was becoming more and more conscious of sexual feelings that he knew weren't "right." He was completely committed to Sela, his longtime girlfriend, but his attraction to Kelvin, whom he had met during his last year in law school, had become more than just a friendship. No matter how much he tried to suppress them, his feelings were deeply sexual.
Fleeing to New York to escape both Sela and Kelvin, Raymond finds himself more confused than ever before. New relationships—both male and female—give him enormous pleasure but keep him from finding the inner peace and lasting love he so desperately desires. The horrible illness and death of a friend force Raymond, at last, to face the truth."
Uptown Thief by Aya de Leon
"Marisol Rivera barely survived being abused with nowhere to turn. So there's nothing she won't do to keep her Lower East Side women's health clinic open and give disadvantaged women new lives. Running an exclusive escort service for New York City's rich and powerful 1 percent is the perfect way to bankroll her business—not to mention the perfect cover for robbing corrupt CEOs. And when times get even tougher, pulling a heist on a mega-billionaire will secure the clinic's future—and her gorgeous crew's—for good…"
Difficult Women by Roxane Gay
"The women in these stories live lives of privilege and of poverty, are in marriages both loving and haunted by past crimes or emotional blackmail. A pair of sisters, grown now, have been inseparable ever since they were abducted together as children, and must negotiate the marriage of one of them. A woman married to a twin pretends not to realize when her husband and his brother impersonate each other. A stripper putting herself through college fends off the advances of an overzealous customer. A black engineer moves to Upper Michigan for a job and faces the malign curiosity of her colleagues and the difficulty of leaving her past behind. From a girls' fight club to a wealthy subdivision in Florida where neighbors conform, compete, and spy on each other, Gay delivers a wry, beautiful, haunting vision of modern America reminiscent of Merritt Tierce, Jamie Quatro, and Miranda July."
A Map of Home by Randa Jarrar
"Nidali, the rebellious daughter of an Egyptian-Greek mother and a Palestinian father, narrates the story of her childhood in Kuwait, her teenage years in Egypt (to where she and her family fled the 1990 Iraqi invasion), and her family's last flight to Texas. Nidali mixes humor with a sharp, loving portrait of an eccentric middle-class family, and this perspective keeps her buoyant through the hardships she encounters: the humiliation of going through a checkpoint on a visit to her father's home in the West Bank; the fights with her father, who wants her to become a famous professor and stay away from boys; the end of her childhood as Iraq invades Kuwait on her thirteenth birthday; and the scare she gives her family when she runs away from home."
Lightless by C. A. Higgins
"Serving aboard the Ananke, an experimental military spacecraft launched by the ruthless organization that rules Earth and its solar system, computer scientist Althea has established an intense emotional bond—not with any of her crewmates, but with the ship's electronic systems, which speak more deeply to her analytical mind than human feelings do. But when a pair of fugitive terrorists gain access to the Ananke, Althea must draw upon her heart and soul for the strength to defend her beloved ship.
While one of the saboteurs remains at large somewhere on board, his captured partner—the enigmatic Ivan—may prove to be more dangerous. The perversely fascinating criminal whose silver tongue is his most effective weapon has long evaded the authorities' most relentless surveillance—and kept the truth about his methods and motives well hidden.
As the ship's systems begin to malfunction and the claustrophobic atmosphere is increasingly poisoned by distrust and suspicion, it falls to Althea to penetrate the prisoner's layers of intrigue and deception before all is lost. But when the true nature of Ivan's mission is exposed, it will change Althea forever—if it doesn't kill her first."
No Other World by Rahul Mehta
"From the author of the prize-winning collection Quarantine, an insightful, compelling debut novel set in rural America and India in the 1980s and `90s, part coming-of-age story about a gay Indian American boy, part family saga about an immigrant family's struggles each to find a sense of belonging, identity, and hope."
The Coffins of Little Hope by Timothy Schaffert
"Timothy Schaffert has created his most memorable character yet in Essie, an octogenarian obituary writer for her family's small town newspaper. When a young country girl is reported to be missing, perhaps whisked away by an itinerant aerial photographer, Essie stumbles onto the story of her life. Or, it all could be simply a hoax, or a delusion, the child and child-thief invented from the desperate imagination of a lonely, lovelorn woman. Either way, the story of the girl reaches far and wide, igniting controversy, attracting curiosity-seekers and cult worshippers from all over the country to this dying rural town. And then it is revealed that the long awaited final book of an infamous series of YA gothic novels is being secretly printed on the newspaper's presses."
Ode to Lata by Ghalib Shiraz Dhalla
"Banker by day, and denizen of Los Angeles' clubs by night, the protagonist of Ghalib Shiraz Dhalla's first novel is navigating between more than just a day job and an active social life. In Ode to Lata, Ali has left behind a tempestuous childhood in postcolonial Kenya, the overprotective mother who raised him on a steady diet of Hindi cinema, an emotionally abusive bisexual lover, and confused memories of his father's violent death at the hands of his mistress. Now his mother's messages ramble on his answering machine when he wants no one but his one obsession, Richard, to call. Passionate and unflinchingly honest in its narrative, Ode to Lata scavenges the depths of one man's misguided search for love in a world of emotionally-void encounters and tangled memories. All the while, Ali's story is intertwined with the unraveling of his parents' own doomed relationship and the film music of Bollywood's eminent singer Lata Mangeshkar (Diva of Indian film music and the namesake of the book's title). And it is this hopelessly romantic music that scores their tormented lives and goads them to pursue love through chaos and ecstasy."
Disappearing Moon Cafe by Sky Lee
"Sometimes funny, sometimes scandalous, always compelling, this extraordinary first novel chronicles the women of the Wong family from frontier railroad camps to modern-day Vancouver. As past sins and inborn strengths are passed on from mother to daughter to granddaughter, each generation confronts, in its own way, the same problems—isolation, racism, and the clash of cultures. Moving effortlessly between past and present, between North America and China, Sky Lee weaves fiction and historical fact into a memorable and moving picture of a people's struggle for identity."
The Master by Colm Tóibín
"Beautiful and profoundly moving, The Master tells the story of Henry James, a man born into one of America's first intellectual families who leaves his country in the late nineteenth century to live in Paris, Rome, Venice, and London among privileged artists and writers."
Salt Fish Girl by Larissa Lai
"At turns whimsical and wry, Salt Fish Girl intertwines the story of Nu Wa, the shape-shifter, and that of Miranda, a troubled young girl living in the walled city of Serendipity circa 2044. Miranda is haunted by traces of her mother's glamourous cabaret career, the strange smell of durian fruit that lingers about her, and odd tokens reminiscent of Nu Wa. Could Miranda be infected by the Dreaming Disease that makes the past leak into the present?"
The Ordinary by Jim Grimsley
"The Twil Gate links two very different realms. On one side of the portal is Senal, an advanced technological civilization of some thirty billion inhabitants, all cybernetically linked and at war with machine intelligences many light-years away. On the other side is Irion, a land of myth and legend, where the world is flat and mighty wizards once ruled.
Jedda Martele is a linguist and trader from Senal. Although fascinated by the languages and cultures of Irion, she shares her people's assumption that Irion is backward and superstitious and no match for her homeland's superior numbers and technology. But as the two realms march inevitably toward war, Jedda finds herself at the center of historic, unimaginable events that will challenge everything she has ever believed about the world—and herself."
The Line of Beauty by Alan Hollinghurst
"In the summer of 1983, twenty-year-old Nick Guest moves into an attic room in the Notting Hill home of the Feddens: conservative Member of Parliament Gerald, his wealthy wife Rachel, and their two children, Toby—whom Nick had idolized at Oxford—and Catherine, highly critical of her family's assumptions and ambitions.
As the boom years of the eighties unfold, Nick, an innocent in the world of politics and money, finds his life altered by the rising fortunes of this glamorous family. His two vividly contrasting love affairs, one with a young black clerk and one with a Lebanese millionaire, dramatize the dangers and rewards of his own private pursuit of beauty, a pursuit as compelling to Nick as the desire for power and riches among his friends."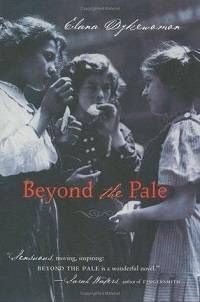 Beyond the Pale by Elana Dykewomon
"Beyond the Pale—winner of the Lambda Literary Award—tells the stories of two Jewish women living through times of darkness and inhumanity in the early 20th century, capturing their undaunted love and courage in luminous and moving prose. The richly textured novel details Gutke Gurvich's odyssey from her apprenticeship as a midwife in a Russian shtetl to her work in the suffrage movement in New York. Interwoven with her tale is that Chava Meyer, who was attended by Gurvich at her birth and grew up to survive the pogrom that took the lives of her parents. Throughout the book, historical background plays a large part: Jewish faith and traditions, the practice of midwifery, the horrific conditions in prerevolutionary Russia and New York sweatshops, and the determined work of labor unionists and suffragists."
Any Other Love by Elizabeth Barone
"From the outside, Amarie has it all: a promising teaching career, a big group of friends, and a gorgeous boyfriend. On the inside, though, her immune system is attacking her own body and slowly taking away everything she loves. The specialists she's seen are baffled by her condition, so Amarie takes matters into her own hands and makes an appointment with a renowned rheumatologist in NYC. She could finally get the diagnosis and treatment she needs to live her life—if only she can get there.
Charlotte may dye her hair bold colors, but she's never been brave enough to chase her lifelong dream of owning her own restaurant. When she finds out about a restauranteur convention in NYC, she's way too chicken to go for it—until her best friend signs her up. With no excuses left, Char heads out to the city, taking the girl of her dreams with her.
Five nights under the city lights could give Amarie and Char the happily-ever-after they've always wanted, but a devastating diagnosis and once-in-a-lifetime opportunity could send it all crashing down."
Food and Spirits: Stories by Beth Brant
"Most of these sensitive, engaging tales set in Canada explore the private tragedies and triumphs of Native Americans. The exception, 'This Is History,' offers a woman-focused account of the origins of Turtle Island (the Earth) in which Sky Woman (the moon) and her daughter/companion First Woman share the 'naming' tasks central to creation tales. In 'Wild Turkeys,' a woman visiting her hometown is shaken when a chance encounter brings back vivid memories of an abusive relationship she fled. The title story tells of 80-year-old Elijah Powless, determined to see his twin granddaughters in the 'big city.' Armed only with innocent charm and a bag of homemade fry bread, he travels to Detroit, making friends and allies of all whom he meets. Several of Brant's (The Mohawk Trail) stories consider the need to come to terms with death: in 'This Place,' a medicine man whose 'good medicine' ranges from butter tarts and old Hank Williams songs to a snakeskin and chanting helps a gay man afflicted with AIDS find the courage to 'see death coming and run to meet it.'"
The Color Purple by Alice Walker
"The Color Purple is a 1982 epistolary novel by American author Alice Walker which won the 1983 Pulitzer Prize for Fiction and the National Book Award for Fiction. It was later adapted into a film and musical of the same name.
Taking place mostly in rural Georgia, the story focuses on the life of women of color in the southern United States in the 1930s, addressing numerous issues including their exceedingly low position in American social culture."
Stone Butch Blues by Leslie Feinberg
"Woman or man? This internationally acclaimed novel looks at the world through the eyes of Jess Goldberg, a masculine girl growing up in the 'Ozzie and Harriet' McCarthy era and coming out as a young butch lesbian in the pre-Stonewall gay drag bars of a blue-collar town. Stone Butch Blues traces a propulsive journey, powerfully evoking history and politics while portraying an extraordinary protagonist full of longing, vulnerability, and working-class grit. This once-underground classic takes the reader on a roller-coaster ride of gender transformation and exploration and ultimately speaks to the heart of anyone who has ever suffered or gloried in being different."
nonfiction
The Gentrification of the Mind: Witness to a Lost Imagination by Sarah Schulman
"In this gripping memoir of the AIDS years (1981–1996), Sarah Schulman recalls how much of the rebellious queer culture, cheap rents, and a vibrant downtown arts movement vanished almost overnight to be replaced by gay conservative spokespeople and mainstream consumerism. Schulman takes us back to her Lower East Side and brings it to life, filling these pages with vivid memories of her avant-garde queer friends and dramatically recreating the early years of the AIDS crisis as experienced by a political insider. Interweaving personal reminiscence with cogent analysis, Schulman details her experience as a witness to the loss of a generation's imagination and the consequences of that loss."
Fun Home by Alison Bechdel
"In this graphic memoir, Alison Bechdel charts her fraught relationship with her late father.
Distant and exacting, Bruce Bechdel was an English teacher and director of the town funeral home, which Alison and her family referred to as the Fun Home. It was not until college that Alison, who had recently come out as a lesbian, discovered that her father was also gay. A few weeks after this revelation, he was dead, leaving a legacy of mystery for his daughter to resolve."
Mind Your Own Life by Aaron Anson
"A brave and deeply personal memoir of one man's quest to rise above the political and religious rhetoric that divides and destroys the human spirit. Anson engagingly portrays universal love and acceptance—and its impact on spirituality, sexuality, and morality."
The Big Sea by Langston Hughes
"Langston Hughes, born in 1902, came of age early in the 1920s. In The Big Sea he recounts those memorable years in the two great playgrounds of the decade—Harlem and Paris. In Paris he was a cook and waiter in nightclubs. He knew the musicians and dancers, the drunks and dope fiends. In Harlem he was a rising young poet—at the center of the 'Harlem Renaissance.'"
Sister Outsider by Audre Lorde
"A collection of fifteen essays written between 1976 and 1984 gives clear voice to Audre Lorde's literary and philosophical personae. These essays explore and illuminate the roots of Lorde's intellectual development and her deep-seated and longstanding concerns about ways of increasing empowerment among minority women writers and the absolute necessity to explicate the concept of difference—difference according to sex, race, and economic status. The title Sister Outsider finds its source in her poetry collection The Black Unicorn (1978). These poems and the essays in Sister Outsider stress Lorde's oft-stated theme of continuity, particularly of the geographical and intellectual link between Dahomey, Africa, and her emerging self. "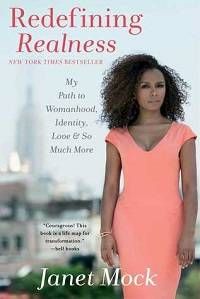 Redefining Realness by Janet Mock
"This powerful memoir follows Mock's quest for identity, from an early, unwavering conviction about her gender to a turbulent adolescence in Honolulu that saw her transitioning during the tender years of high school, self-medicating with hormones at fifteen, and flying across the world alone for sex reassignment surgery at just eighteen. With unflinching honesty, Mock uses her own experience to impart vital insight about the unique challenges and vulnerabilities of trans youth and brave girls like herself."
The Other Side of Paradise by Staceyann Chin
"No one knew Staceyann's mother was pregnant until a dangerously small baby was born on the floor of her grandmother's house in Jamaica, on Christmas Day. Staceyann's mother did not want her, and her father was not present. No one, except her grandmother, thought Staceyann would survive. It was her grandmother who nurtured and protected and provided for Staceyann and her older brother in the early years. But when the three were separated, Staceyann was thrust, alone, into an unfamiliar and dysfunctional home in Paradise, Jamaica.
Told with grace, humor, and courage, Chin plumbs tender and unsettling memories as she writes about drifting from one home to the next, coming out as a lesbian, finding the man she believes to be her father, and ultimately, discovering her voice."
Black Lesbian in White America by Anita Cornwell
"Anita Cornwell (b. 1923) is an American lesbian feminist author. Her writings in this book are the first collection of essays by an African-American lesbian. It also includes her interview with Audre Lorde, also a black lesbian. The foreword by Becky Birtha points out that the book offers an acute political analysis of both racial and sexual oppressions."
The Argonauts by Maggie Nelson
"Maggie Nelson's The Argonauts is a genre-bending memoir, a work of 'autotheory' offering fresh, fierce, and timely thinking about desire, identity, and the limitations and possibilities of love and language. At its center is a romance: the story of the author's relationship with the artist Harry Dodge. This story, which includes Nelson's account of falling in love with Dodge, who is fluidly gendered, as well as her journey to and through a pregnancy, offers a firsthand account of the complexities and joys of (queer) family-making."
A Queer and Pleasant Danger by Kate Bornstein
"A stunningly original memoir of a nice Jewish boy who joined the Church of Scientology and left twelve years later, ultimately transitioning to a woman. A few years later, she stopped calling herself a woman and became famous as a gender outlaw.
Kate Bornstein—gender theorist, performance artist, author—is set to change lives with her compelling memoir. Wickedly funny and disarmingly honest, this is Bornstein's most intimate book yet, encompassing her early childhood and adolescence, college at Brown, a life in the theater, three marriages and fatherhood, the Scientology hierarchy, transsexual life, LGBTQ politics, and life on the road as a sought-after speaker."
Born Both: An Intersex Life by Hida Viloria
"My name is Hida Viloria. I was raised as a girl but discovered at a young age that my body looked different. Having endured an often turbulent home life as a kid, there were many times when I felt scared and alone, especially given my attraction to girls. But unlike most people in the first world who are born intersex—meaning they have genitals, reproductive organs, hormones, and/or chromosomal patterns that do not fit standard definitions of male or female—I grew up in the body I was born with because my parents did not have my sex characteristics surgically altered at birth…
Born Both is the story of my lifelong journey toward finding love and embracing my authentic identity in a world that insists on categorizing people into either/or, and of my decades-long fight for human rights and equality for intersex people everywhere."
Man Alive by Thomas Page McBee
"In Man Alive, McBee asks, 'What does it really mean to be a man?' by focusing on two of the most impactful men in his life—the father who abused him as a child, and a mugger who threatened his life and then released him in an odd moment of mercy. Standing at the brink of the life-changing decision to transition from female to male, McBee seeks to understand these fallen icons of manhood as he cobbles together his own identity.
Man Alive engages an extraordinary personal story to tell a universal one—how we all struggle to create ourselves, and how this struggle often requires risks. Far from a titillating, transgender tell-all, Man Alive grapples with questions of legacy and forgiveness, love and violence, agency and invisibility. Written with the grace of a poet and the intensity of a thriller, McBee's story will haunt and inspire."
Boy Erased by Gerrard Conley
"The son of a Baptist pastor and deeply embedded in church life in small town Arkansas, as a young man Garrard Conley was terrified and conflicted about his sexuality.
When Garrard was a nineteen-year-old college student, he was outed to his parents, and was forced to make a life-changing decision: either agree to attend a church-supported conversion therapy program that promised to "cure" him of homosexuality; or risk losing family, friends, and the God he had prayed to every day of his life. Through an institutionalized Twelve-Step Program heavy on Bible study, he was supposed to emerge heterosexual, ex-gay, cleansed of impure urges and stronger in his faith in God for his brush with sin. Instead, even when faced with a harrowing and brutal journey, Garrard found the strength and understanding to break out in search of his true self and forgiveness."
White Girls by Hilton Als
"White Girls, Hilton Als's first book since The Women fourteen years ago, finds one of The New Yorker's boldest cultural critics deftly weaving together his brilliant analyses of literature, art, and music with fearless insights on race, gender, and history. The result is an extraordinary, complex portrait of 'white girls,' as Als dubs them—an expansive but precise category that encompasses figures as diverse as Truman Capote and Louise Brooks, Malcolm X and Flannery O'Connor. In pieces that hairpin between critique and meditation, fiction and nonfiction, high culture and low, the theoretical and the deeply personal, Als presents a stunning portrait of a writer by way of his subjects, and an invaluable guide to the culture of our time."
The Narrow Door by Paul Lisicky
"In The Narrow Door, Paul Lisicky creates a compelling collage of scenes and images drawn from two long-term relationships, one with a woman novelist and the other with his ex-husband, a poet. The contours of these relationships shift constantly. Denise and Paul, stretched by the demands of their writing lives, drift apart, and Paul's romance begins to falter. And the world around them is frail: environmental catastrophes like the Deepwater Horizon oil spill, natural disasters like the earthquake in Haiti, and local disturbances make an unsettling backdrop to the pressing concerns of Denise's cancer diagnosis and Paul's impending breakup. Lisicky's compassionate heart and resilience seem all the stronger in the face of such searing losses. His survival—hard-won, unsentimental, authentic—proves that in turning toward loss, we embrace life."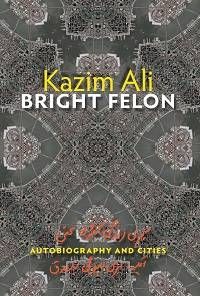 Bright Felon by Kazim Ali
"This groundbreaking, transgenre work—part detective story, part literary memoir, part imagined past—is intensely autobiographical and confessional. Proceeding sentence by sentence, city by city, and backwards in time, poet and essayist Kazim Ali details the struggle of coming of age between cultures, overcoming personal and family strictures to talk about private affairs and secrets long held. The text is comprised of sentences that alternate in time, ranging from discursive essay to memoir to prose poetry. Art, history, politics, geography, love, sexuality, writing, and religion, and the role silence plays in each, are its interwoven themes. Bright Felon is literally 'autobiography' because the text itself becomes a form of writing the life, revealing secrets, and then, amid the shards and fragments of experience, dealing with the aftermath of such revelations."
I Rise: The Transformation of Toni Newman by Toni Newman
"I Rise is the true story of Toni Newman's transformation from an internally conflicted male to a proud, pre-operative transsexual. Born the eldest son into a strict Christian family, Toni admits knowing from her earliest days that she 'was a different bird born in the wrong body.' With laser-guided sincerity, curiosity, and above all, humor and compassion, Toni tells her story of being a 'sissy boy,' a scholarship student, a business professional, an escort, a drag queen, a NYC prostitute, an LA dominatrix, and finally, a transsexual attending law school in order to help her transsexual sisters in need. From cross-dressing and Bible Study classes in Jacksonville, North Carolina, to writing and studying while tending to the fetish fantasies of Hollywood's A-list, I Rise is far from a tale of fitting in. It is instead a unique and mesmerizing study of finding oneself in a world where gender and beauty can be hard fought for and earned. And Toni Newman, more than anyone else I know, deserves to be proud of her identity. Through the complete loss of friends, family support, employment and shelter, Toni was never deterred from seeking the path that was right for her. When a minority community so stricken by drug abuse, sexual exploitation, explosive suicide rates, and lack of education, has a voice rise out of it as courageous and profound as Toni Newman's, you do everything you can to make sure it's a home run heard the world over."
Massacre of the Dreamers: Essays on Xicanisma by Ana Castillo
"The 'I' in these critical essays by novelist, poet, scholar, and activist/curandera Ana Castillo is that of the Mexic-Amerindian woman living in the United States. The essays are addressed to everyone interested in the roots of the colonized woman's reality. Castillo introduces the term Xicanisma in a passionate call for a politically active, socially committed Chicana feminism. In 'A Countryless Woman', Castillo outlines the experience of the brown woman in a racist society that recognizes race relations mostly as a black and white dilemma. Essays on the Watsonville strike, the early Chicano movement, and the roots of machismo illustrate the extent to which women still struggle against male dominance. Other essays suggest strategies for opposing the suppression of women's spirituality and sexuality by institutionalized religion and the state. These challenging essays will be a provocative guide for those who envision a new future for women as we face a new century."
An Underground Life: Memoirs of a Gay Jew in Nazi Berlin by Gad Beck
"That a Jew living in Nazi Berlin survived the Holocaust at all is surprising. That he was a homosexual and a teenage leader in the resistance and yet survived is amazing. But that he endured the ongoing horror with an open heart, with love and without vitriol, and has written about it so beautifully is truly miraculous. This is Gad Beck's story."
Abandon Me by Melissa Febos
"In her dazzling Abandon Me, Febos captures the intense bonds of love and the need for connection—with family, lovers, and oneself. First, her birth father, who left her with only an inheritance of addiction and Native American blood, its meaning a mystery. As Febos tentatively reconnects, she sees how both these lineages manifest in her own life, marked by compulsion and an instinct for self-erasure. Meanwhile, she remains closely tied to the sea captain who raised her, his parenting ardent but intermittent as his work took him away for months at a time. Woven throughout is the hypnotic story of an all-consuming, long-distance love affair with a woman, marked equally by worship and withdrawal. In visceral, erotic prose, Febos captures their mutual abandonment to passion and obsession—and the terror and exhilaration of losing herself in another."
An Indigenous Peoples' History of the United States by Roxanne Dunbar-Ortiz
"Today in the United States, there are more than five hundred federally recognized Indigenous nations comprising nearly three million people, descendants of the fifteen million Native people who once inhabited this land. The centuries-long genocidal program of the US settler-colonial regimen has largely been omitted from history. Now, for the first time, acclaimed historian and activist Roxanne Dunbar-Ortiz offers a history of the United States told from the perspective of Indigenous peoples and reveals how Native Americans, for centuries, actively resisted expansion of the US empire.
In An Indigenous Peoples' History of the United States, Dunbar-Ortiz adroitly challenges the founding myth of the United States and shows how policy against the Indigenous peoples was colonialist and designed to seize the territories of the original inhabitants, displacing or eliminating them. And as Dunbar-Ortiz reveals, this policy was praised in popular culture, through writers like James Fenimore Cooper and Walt Whitman, and in the highest offices of government and the military. Shockingly, as the genocidal policy reached its zenith under President Andrew Jackson, its ruthlessness was best articulated by US Army general Thomas S. Jesup, who, in 1836, wrote of the Seminoles: 'The country can be rid of them only by exterminating them.'
Spanning more than four hundred years, this classic bottom-up peoples' history radically reframes US history and explodes the silences that have haunted our national narrative."
Fire Shut Up in My Bones by Charles M. Blow
"New York Times columnist Charles M. Blow mines the compelling poetry of the out-of-time African-American Louisiana town where he grew up—a place where slavery's legacy felt astonishingly close, reverberating in the elders' stories and in the near-constant wash of violence.
Blow's attachment to his mother—a fiercely driven woman with five sons, brass knuckles in her glove box, a job plucking poultry at a nearby factory, a soon-to-be-ex husband, and a love of newspapers and learning—cannot protect him from secret abuse at the hands of an older cousin. It's damage that triggers years of anger and searing self-questioning.
Finally, Blow escapes to a nearby state university, where he joins a black fraternity after a passage of brutal hazing, and then enters a world of racial and sexual privilege that feels like everything he's ever needed and wanted, until he's called upon, himself, to become the one perpetuating the shocking abuse.
A powerfully redemptive memoir that both fits the tradition of African-American storytelling from the South, and gives it an indelible new slant."
poetry
Ceremonies: Prose and Poetry by Essex Hemphill
"Ceremonies offers provocative commentary on highly charged topics such as Robert Mapplethorpe's photographs of African-American men, feminism among men, and AIDS in the black community."
Walking with Ghosts by Qwo-Li Driskill
"Written from a contemporary Cherokee, Queer and mixed-race experience, these poems confront a legacy of land-theft, genocide, and forced removal, and resist ongoing attacks on both Indigenous and Gay/Lesbian/Bisexual/Transgender communities. Tender, startling, confrontational and erotic, this book honors the dead and brings the survivors back home."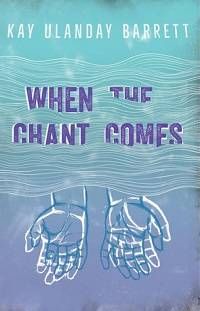 When The Chant Comes by Kay Ulanday Barrett
"Kay Ulanday Barrett has been bringing his unique poetry to audiences for over a decade, unpicking vital political questions around race, sickness and disability and gender, and chronicling the everydayness of life in the U.S. Empire with humor, poignancy and inimitable vitality. Now at last a generous selection of his work will be available in print. Each of these poems is a brilliant little story. Taken together, they show a master craftsman at the top of his game."
Directed by Desire by June Jordan
"Directed by Desire is the definitive overview of the poetry of June Jordan, considered one of the most lyrically gifted poets of the late twentieth century. Directed by Desire gathers the finest work from Jordan's 10 volumes, as well as 70 new, never-before-published poems that she wrote while dying of breast cancer. Throughout over 600 pages readers will find intimate lyricism, elegance, fury, meditative solos, and dazzling vernacular riffs.
As Adrienne Rich writes in her introduction, June Jordan 'wanted her readers, listeners, students, to feel their own latent power—of the word, the deed, of their own beauty and intrinsic value…She believed, and nourished the belief, that genuine, up-from-the-bottom revolution must include art, laughter, sensual pleasure, and the widest possible human referentiality.'"
I Must Be Living Twice by Eileen Myles
"I Must Be Living Twice brings selections from the poet's previous work together with a set of bold new poems, through which Myles continues to refine her sardonic, unapologetic, and fiercely intellectual literary voice. Steeped in the culture of New York City, Myles's stomping grounds and the home of her most well-known work, she provides a wide-open lens into a radical life."
Portrait of the Alcoholic by Kaveh Akbar
"In Islam prayer is not transactional, poetry is not divorced from the quotidian and portraiture is embraced only in the abstract. And yet here in Kaveh Akbar's book, entreaty is earnest, aimed at the human and particular more often than the divine but at the same time the language and form elevate themselves to the fevered register of desperation. Yes, sure, fine, you would think that a Muslim writing about being a drunk would have to adopt unconventional approaches, but drunkenness in the Islamic literary tradition is a long and time-honored metaphor. For what? Abandonment to God, a cessation of the self—but not so here; no. Here it's real, it's coarse, it's dangerous. The reason we Muslims do not pray for things is that it is similarly dangerous for one to call God's attention onto oneself. But for Kaveh Akbar, whose very name means 'poetry, ' it is a risk every poem takes with gusto. And speaking purely for myself, these poems give me life because 'for so long every step I've taken / has been from one tongue to another.' Be careful, little brother. God's got His eye on you now."
Night Sky with Exit Wounds by Ocean Vuong
"Ocean Vuong's first full-length collection aims straight for the perennial 'big'—and very human—subjects of romance, family, memory, grief, war, and melancholia. None of these he allows to overwhelm his spirit or his poems, which demonstrate, through breath and cadence and unrepentant enthrallment, that a gentle palm on a chest can calm the fiercest hungers."
Salvation on Mission Street by Cathy Arellano
"The poetry and prose in the collection explore the deep love instilled in a people for themselves and their homeland even as they battle loss in San Francisco's Mission District."
i be, but i ain't by Aziza Barnes
"i be, but i ain't is a manual for the queered Black body in neo-bellum America. Following the character "mutt," and resurrecting the haint Confederate General Stonewall Jackson, i be, but i ain't is a search party hosted by this pair, both in pursuit of understanding what a Black body means in this landscape. Is it property? A nuisance comparable to a cockroach? A zombie in Richard Pryor's suit? A sexed commodity? Traversing LA, Ghana, Mississippi and Brooklyn, i be, but i ain't aims to contend with the armament left from unfinished wars, havens and points of no return."
Mannish Tongues by jayy dodd
"To speak in tongues is to be possessed / overcome by your own body. This collection speaks to these charades of understanding / some things about language, something about possessions & higher powers."
Bite Hard by Justin Chin
"The first collection by award-winning performance artist/poet Justin Chin. In Bite Hard, poet Justin Chin explores his identity as an Asian, a gay man, an artist, and a lover. He rails against both his own life experiences and society's limitations and stereotypes with scathing humor, bare-bones honesty, and unblinking detail. Whether addressing 'what really goes on in the kitchen of Chinese restaurants' or a series of ex-boyfriends, all named Michael, Chin displays his remarkable emotional range and voice as a poet.
His raw, incantatory, stream-of-consciousness poems confront issues of race, desire, and loss with a compelling urgency that reflects his work as a performance artist, speaking directly to an audience. Throughout this collection, Chin showcases his ability to convey thought-provoking viewpoints on a variety of controversial subjects."
Self-Portrait in a Convex Mirror by John Ashbery
"John Ashberry won the Pulitzer Prize, the National Book Award, and the National Book Critics Circle Award for Self-Portrait in a Convex Mirror. Ashberry reaffirms the poetic powers that have made him such an outstanding figure in contemporary literature. This new book continues his astonishing explorations of places where no one has ever been."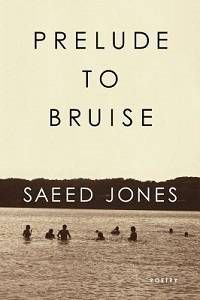 Prelude to Bruise by Saeed Jones
"Prelude to Bruise works its tempestuous mojo just under the skin, wreaking a sweet havoc and rearranging the pulse. These poems don't dole out mercy. Mr. Jones undoubtedly dipped his pen in fierce before crafting these stanzas that rock like backslap. Straighten your skirt, children. The doors of the church are open."
Bending the Mind Around the Dream's Blown Fuse by Timothy Liu
"Timothy Liu is too often reduced to being a poet of sexual audacity. He is audacious, but perhaps in his baroque architecture, his fluency, his intricacy, and his unwillingness to reduce himself by dogma or theory or design. I love his growing, growling work, and his violent soft hints about the whole body politic in progressive zooms. But the permanent, complicated delight is Liu's poetry itself: uncontrollable melancholy and music."
This Way to the Sugar by Hieu Minh Nguyen
"This bruising collection of poems puts a blade and a microscope to nostalgia, tradition, race, apology, and sexuality, in order to find beauty in a flawed world. His work has been described as an astounding testament to the power and necessity of confession."
Marys of the Sea by Joanna C. Valente
"Poetry. She is not dead, but sleeping, Jesus says in the Gospel of Luke; like the sick girl of that verse, the speakers of Joanna Valente's sharp and urgent Marys of the Sea toss and turn through a series of feverish nightmares that refract lived experiences into prophetic and wild new imaginings. Preoccupied with the consequences of mothering and not-mothering, these fifty-three poems trenchantly interrogate sexual violence and its aftermath, lingering at the site of trauma as though hanging onto the lip of an abyss. Writing becomes power, structure an act of bravery. Like an ancient civilization's first creation myths, these poems utter light out of darkness as they order a world into being."
Written in Water by Luis Cerunda
"While Cernuda's verse is vivid testimony to various aspects of his biographical itinerary, it is in his prose poems that he traces more explicitly an outline of his life's journey. Reviewing this work, Octavio Paz wrote: 'In these memories and landscapes, in these notes toward the history of his sensibility, there is great objectivity; the poet doesn't set out to fantasize, or to lie to himself or anyone else. He attempts only to illuminate, with an almost impersonal light, something very personal: a few moments in his life. But is it truly ours, this life we live?'"
The Rest of Love by Carl Phillips
"In The Rest of Love, his seventh book, Carl Phillips examines the conflict between belief and disbelief, and our will to believe: Aren't we always trying, Phillips asks, to contain or to stave off facing up to, even briefly, the hard truths we're nevertheless attracted to? Phillips's signature terse line and syntax enact this constant tension between abandon and control; following his impeccable interior logic, 'passionately austere' (Rita Dove, The Washington Post Book World), Phillips plumbs the myths we make and return to in the name of desire—physical, emotional, and spiritual."
The Dream of Common Language by Adrienne Rich
"The Dream of a Common Language explores the contours of a woman's heart and mind in language for everybody—language whose plainness, laughter, questions and nobility everyone can respond to…No one is writing better or more needed verse than this."
Pole Dancing to Gospel Hymns by Andrea Gibson
"Andrea Gibson's dynamic and energetic first book, Pole Dancing to Gospel Hymns, challenges us to not only read, but to react. Hauntingly vivid, the poems march through a soldier's lingering psychological wounds, tackle the curious questions of school children on the meaning of "hate," and tangle with a lover's witty and vibrant description of longing. Gibson's poems deconstruct the current political climate through stunning imagery and careful crafting. With the same velocity, the poignant and vacillating love poems sweep the air out of the room. It's word-induced hypoxia. Pole Dancing to Gospel Hymns whispers with a bold and unforgettable internal voice rich with the kind of questioning that inspires action."
Half-light: Collected Poems by Frank Bidart
"Gathered together, the poems of Frank Bidart perform one of the most remarkable transmutations of the body into language in contemporary literature. His pages represent the human voice in all its extreme registers, whether it's that of the child-murderer Herbert White, the obsessive anorexic Ellen West, the tormented genius Vaslav Nijinsky, or the poet's own. And in that embodiment is a transgressive empathy, one that recognizes our wild appetites, the monsters, the misfits, the misunderstood among us and inside us. Few writers have so willingly ventured to the dark places of the human psyche and allowed themselves to be stripped bare on the page with such candor and vulnerability. Over the past half century, Bidart has done nothing less than invent a poetics commensurate with the chaos and appetites of our experience."
Collected Poems by W. H. Auden
"Between 1927 and his death in 1973, W. H. Auden endowed poetry in the English language with a new face. Or rather, with several faces, since his work ranged from the political to the religious, from the urbane to the pastoral, from the mandarin to the invigoratingly plain-spoken.
This collection presents all the poems Auden wished to preserve, in the texts that received his final approval. It includes the full contents of his previous collected editions along with all the later volumes of his shorter poems. Together, these works display the astonishing range of Auden's voice and the breadth of his concerns, his deep knowledge of the traditions he inherited, and his ability to recast those traditions in modern times."
Howl by Allen Ginsburg
"When the book arrived from its British printers, it was seized almost immediately by U.S. Customs, and shortly thereafter the San Francisco police arrested its publisher and editor, Lawrence Ferlinghetti, together with City Lights Bookstore manager Shigeyoshi Murao. The two of them were charged with disseminating obscene literature, and the case went to trial in the municipal court of Judge Clayton Horn. A parade of distinguished literary and academic witnesses persuaded the judge that the title poem was indeed not obscene and that it had 'redeeming social significance.'"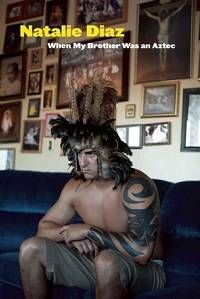 When My Brother Was an Aztec by Natalie Díaz
"This debut collection is a fast-paced tour of Mojave life and family narrative: A sister fights for or against a brother on meth, and everyone from Antigone, Houdini, Huitzilopochtli, and Jesus is invoked and invited to hash it out. These darkly humorous poems illuminate far corners of the heart, revealing teeth, tails, and more than a few dreams."