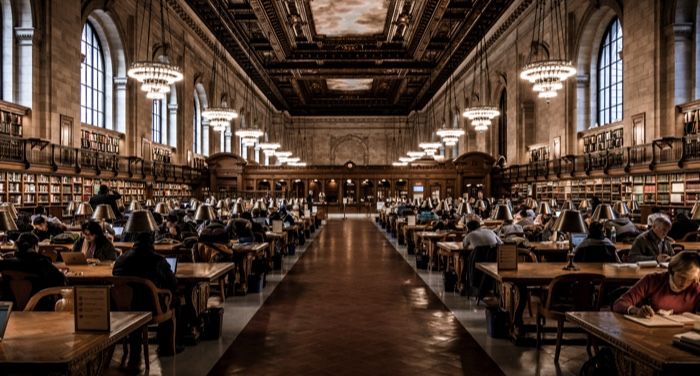 Lists
10 Fascinating Fantasy Books Like Babel
This content contains affiliate links. When you buy through these links, we may earn an affiliate commission.
R.F. Kuang's 2022 fantasy novel Babel, or the Necessity of Violence was so popular that when I first tried to get my hands on a copy, I had a hard time tracking it down. Rave reviews of this epic fantasy book abound all across the vast internet. It stands to reason, then, that reading Babel might leave you wanting more books like Babel to read next.
But why? What exactly makes Babel such an amazing read?
For me, it was several things. First, Babel is a book about books and language. What avid reader doesn't want to read about the power of books?? The use of footnotes is really fun and makes so much sense with the story (it is, after all, a book about translation…among other things). For those of us who love books for a living (such as academics and book bloggers like myself), there's not much not to love about Babel.
On top of that, it's been heralded as "dark academia." Dark academia has been enjoying a day in the sun lately, and Babel is definitely on trend. But it's not just any dark academia. In an article for Oprah Daily, Kirby Beaton describes Babel as a book that decolonizes dark academia, explaining that R.F. Kuang's book builds "a dynasty of political and scholarly corruption that asks us to question everything we know about power, privilege, and knowledge."
Which brings me to another reason you might be looking for books like Babel: it's a super smart critique of empire, heteropatriarchy, and institutional racism. It takes a good, long, hard look at the ways colonialism, empire, and power collide (and collude). Kuang has spoken with Book Riot about the ways her work confronts history, and that's definitely a trend she continues in Babel.
Oh, and did I mention that the characters are interesting, the plot is exciting, and the storytelling is top notch? It's just a great read. I literally could not stop reading this one. I was so sad when it ended, and I figure you will be, too (if you're not already).
With that in mind, I've compiled a list of Babel read-alikes so you can find more books like Babel to sate your literary appetite.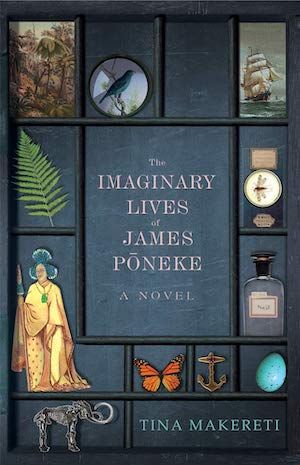 Tina Makereti's novel is a work of historical fiction, but it reads so similarly to Babel in its interrogation of race, empire, and power. Set in the 1800s against the backdrop of the British Empire's global colonizing efforts, it follows the eponymous orphan James from his life in Aotearoa to Victorian London. An Indigenous person (in this case, Maori), he elects to take advantage of an opportunity to travel to England as part of a museum exhibit of which he is a living subject. Like the characters in Babel, he finds living in the heart of the British Empire unpleasant — to say the least — as he encounters racism, is tokenized by museum patrons, and has to decide how he will navigate colonial power dynamics while remaining true to himself and his people. Also like Babel, The Imaginary Lives of James Pōneke is a really good story.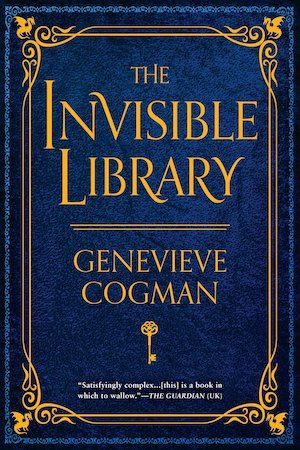 Cogman's Invisible Library series falls into the category of dark academia. It follows Librarian Irene in a universe where parallel worlds exist and the way to get from one to another — which few can do — is through books. Specific books. Because in this storyworld, an organization called the Library, fittingly, as it's an inter-world collection of books from all the worlds in existence, has Librarians who keep things stable by collecting important books from various worlds. The cool thing about this series is that, in addition to the delicious romantic tension brewing between Irene and her apprentice Kai (who's more than he appears to be), the story apparatus allows Cogman to engage with a variety of genres. Sometimes it's steampunk, other times it's fantasy — every world Irene goes to is different, and the narrative style reflects those differences.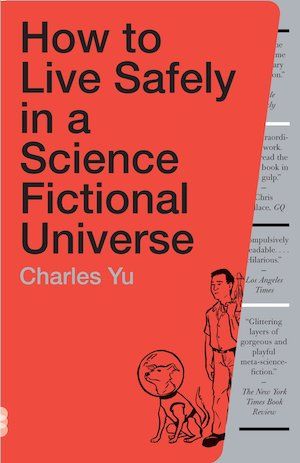 Like Babel, Charles Yu's time travel novel is heavily invested in language. In How to Live Safely in a Science Fictional Universe, time travel is made possible by language. More specifically, the differences in tenses — past, present, future — across different languages open the door for time travel. With a narrator who's an unsuccessful time machine repairman, the tone is pretty different from Kuang's epic fantasy novel. However, the thoughtful exploration of language, translation, and privilege at the heart of this contemplative read — as well as the book's self-awareness of its condition as a work of literature that explores the power of language — has a lot in common with Babel.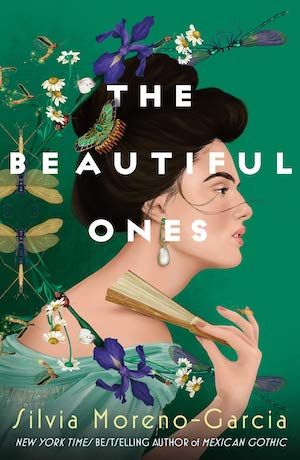 The Beautiful Ones is a love story full of magic. It's a lot lighter than Babel, but it still grapples with power and privilege. To be honest, all of Moreno-Garcia's novels seem to take up those threads, and I love her all the more for it. Set in a fictional, vaguely historical version of Loisail, Beautiful Ones introduces reluctant debutante Nina. Her family may be among the city's elite, but she's a rough-around-the-edges relative from the countryside with a little problem: she has telekinetic powers. In this storyworld, that's not unheard of…but it's not considered ladylike or desirable. When a telekinetic performer with a secret connecting him to Nina's power shows up, everything gets out of hand really fast, which makes for a great read.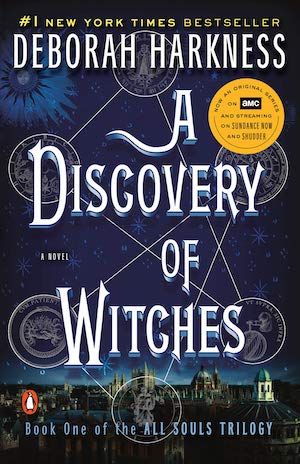 Given that the All Souls trilogy is dark academia and also features Oxford's libraries, I'd be remiss to leave it off the list. That being said, there are a great many differences between Kuang's epic fantasy read and Harkness' trilogy. For one thing, All Souls is about witches, not translators. For another thing, it's set in the contemporary moment…well, except for the time traveling that happens in part of the series. Regardless, protagonist Diana Bishop is a likable protagonist whose adventures with witches (and vampires!) will have your heart pounding, as will the romantic side plot that accompanies it.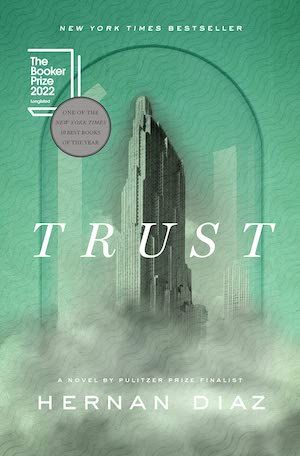 Trust by Hernan Diaz
Diaz's latest novel isn't a work of fantasy, but it feels like a kindred spirit to Babel because of the sweeping scope of the narrative and the book's interest in contending with multiple histories. Broken up into four parts, each with their own distinctive style, Trust approaches the story of its main characters, Helen and Benjamin Trask, through a variety of perspectives. Primary themes of wealth, power, and gender emerge as you progress through this substantial tome. Not all historical novels captivate me (I'm a big lover of genre fiction), but this one had me from the first chapter.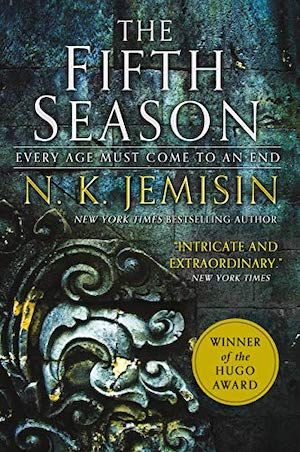 One of the most powerful aspects of the Broken Earth trilogy is the way it grapples with systemic oppression. This epic fantasy read is set in the distant future after an environmental catastrophe has drastically altered the Earth. In this storyworld, there is a rigid power structure in place controlled by the Guardians, who oversee and oppress the people with the true power: the Orogenes. Because Earth has become unstable, the Orogenes are crucial for maintaining stability because they have the power to control energy. Even with this original premise, my favorite part of this series is the narration. It's just so masterfully rendered, but I can't say too much because there are some surprises that I don't want to spoil for you.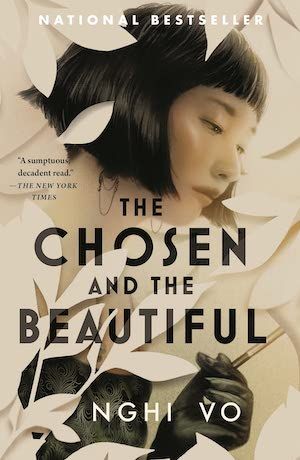 I never was the biggest fan of The Great Gatsby — too unrelatable for this reader — but Nghi Vo's magical retelling shifts the focus of the narrative from Nick to Jordan. As if that wasn't a fascinating enough move, Vo rewrites Jordan as a queer Vietnamese adoptee who drifts through the opulent gilded spaces that are typically the domain of the wealthy white elites she's surrounded by. Its engagement with magic, power, and privilege resonate with similar features in Babel, even as the 1920s periodization and New York setting are a far cry from Kuang's alternate 19th century Oxford. The subtle undercurrent of resistance in The Chosen and the Beautiful only creates further resonance between the two books.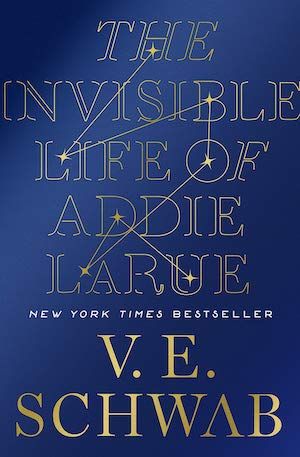 While Schwab's novel is far more concerned with the personal than the political — whether that's colonial oppression, sexism, or revolution — than Kuang's, it makes sense to me as a Babel read-alike because of its grand scale. Addie LaRue might be mistaken for an ordinary person, but she carries a curse that has made her life extraordinary. Unfortunately, the nature of the curse means nobody will ever recognize anything she does, or even who she is. As you can see, it's a really different kind of story than Babel, but there's so much about the the particular way the writing draws you into the story that felt similar to me. Also, there's a sweetness to Schwab's book that offers a lightness you might enjoy after Kuang's novel, which keeps romance to the peripheries in service of the more serious preoccupations with colonial dynamics.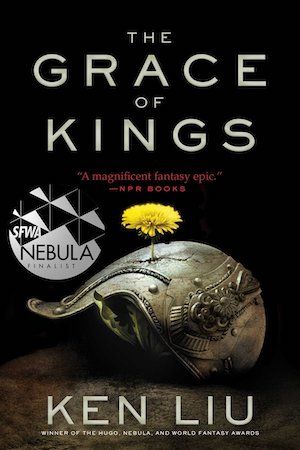 Babel definitely has a unique aesthetic — part dark academia, part fantasy epic, part historical fiction, part cloak-and-dagger…all with a light scholarly influence. The same is true of Liu's Dandelion Dynasty, which has an aesthetic so unique he calls it "silkpunk." Because language is foundational to Liu's conceptualization of silkpunk as a genre, you can probably infer part of why I thought of it when I finished Babel. After all, Kuang's novel is every bit as obsessed with the linguistic intricacies of translation as its quirky set of main characters are. In addition to all of that, there's a robust interrogation of how history is shaped by those who narrate it that undergirds this massive four-book fantasy series. But perhaps the best trait Liu's ambitious series shares with Kuang's novel is its unputdownable nature.
Like getting book recommendations?
If you love getting suggestions for books that are similar to your favorite reads, Book Riot can help you out! Learn more about the Tailored Book Recommendations (TBR) subscription service to see if it's for you.