This content contains affiliate links. When you buy through these links, we may earn an affiliate commission.
Whether you're on the beach, on a boat, in a tent, or wherever in this last month of summer, you'll have no problem finding something great to read if you stick to this list. This time it's an Austen-esque 19th-century Russian novel, poetry from Japan, Spanish modernist fiction, and the latest in English from Turkish writer Orhan Pamuk. Enjoy!
City Folk and Country Folk by Sofia Khvoshchinskaya, translated from the Russian by Nora Seligman Favorov (Columbia University Press, 192 pages, August 8).
In its first English translation since its publication in Russia in the mid-19th century, City Folk and Russian Folk offers us a fascinating look at gender dynamics in a nation that had just liberated the empire's serfs. Khvoshchinskaya has been compared to Jane Austen, Elizabeth Gaskell, and the Brontë sisters because of her wit, keen intellect, and bold interrogation of Russian social mores.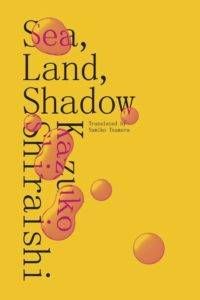 Sea, Land, Shadow by Kazuko Shiraishi,
translated from the Japanese by Yumiko Tsumura (New Directions, 64 pages, August 15)
Called "the Allen Ginsberg of Japan," Shiraishi, in Sea, Land, Shadow, gives us poems written over a period of sixty years (1951-2015). And while this pamphlet may look small (at just 64 pages), it is bursting at the seams with haunting poems about the 2011 tsunami, lyrical homages, and meditations on everything from a a "lizard god" to a single ear.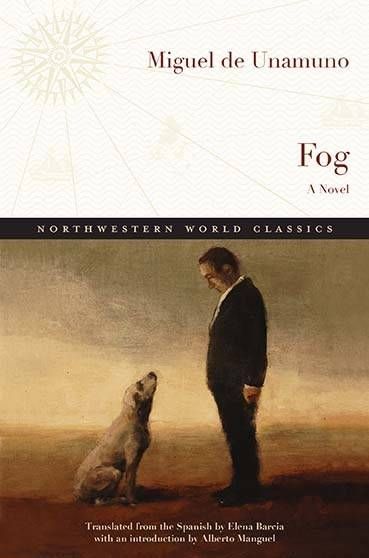 Fog by Miguel de Unamuno
, translated from the Spanish by Elena Barcia (Northwestern University Press, 192 pages, August 15)
First published in 1914, Fog was one of the earliest modernist novels to challenge the conventions of 19th-century realist fiction. At once a comedy, tragic love story, and a work of metafiction, Fog will make you think in new ways about love, literature, and life.
The Red-Haired Woman
by Orhan Pamuk,
translated from the Turkish by Ekin Oklap (Knopf, 272 pages, August 22)
A fable of fathers and sons from the Nobel-Prize-winning Turkish writer Orhan Pamuk, The Red-Haired Woman follows a master well digger and his young apprentice as they search for water on a barren plain. As their friendship deepens, the apprentice becomes distracted by an obsession with a mysterious red-haired woman in a nearby town, and this distraction leads to tragic consequences.