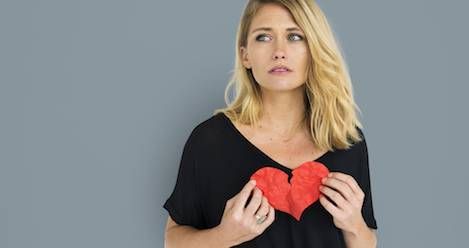 Lists
Books for Those Who Want to Know What Love Is
This content contains affiliate links. When you buy through these links, we may earn an affiliate commission.
I don't read very many love stories. Not because I don't believe in love. I do. But I don't believe in the mythology surrounding love. Soul mates. Happily ever after. The certainty one is told they can expect to feel when stumbling upon—and falling heavily for—the love of their life.
In reality, love is infuriating. Love is difficult. Love is comforting. Love is gratifying. Love is all of these things at once.
What it's not is a fairy tale. And I prefer the books that reflect this.
You want to know what love is? These books… they can show you.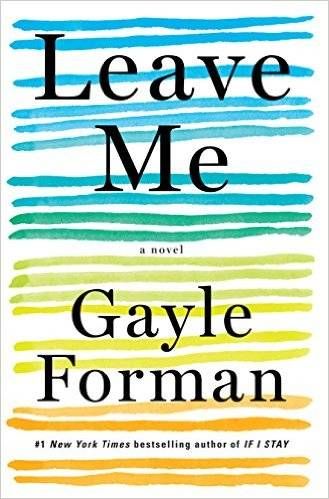 Gayle Forman's Leave Me. This book was one of my favorite reads of 2016, probably because I could closely relate to the premise of an overwhelmed, underappreciated wife and mother who decides her best course of action is to run away. During her time on the lam, however, Forman's protagonist is forced to consider whether she's truly willing to turn her back on the love she feels for her spouse and children. Is there a way to fix this broken family?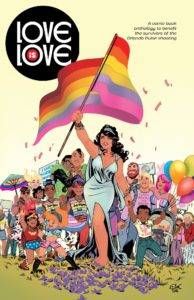 The Marc Andreyko-compiled Love Is Love. This comic anthology was pulled together after the Orlando Pulse shooting, with proceeds from sales going to victims, survivors, and their families. Each page features the work of a different comic artist, and is a response to the shooting itself. Each page is a gut punch of grief, in some cases tempered by hope. What does it have to say about love? It humanizes love that is often denigrated, particularly among the Latinx community. It shows how the loss of a loved ones is heart-wrenching and debilitating, and how that loss can ripple out to touch many people. It illustrates how responding with love can be far more powerful than responding with hate.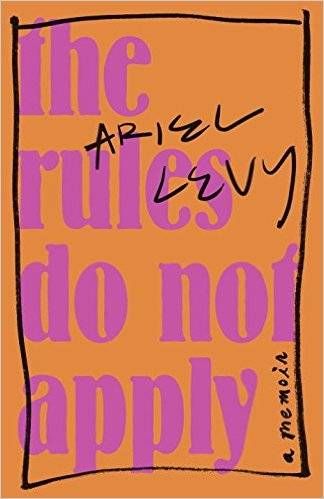 Ariel Levy's The Rules Do Not Apply. Not on sale until March, Levy's memoir gives a picture of what happens when love is not enough. Overall, the book is about a woman who wants it all—lifelong companionship, fantastic sex, a child of her own, and a successful journalism career—only to learn, upon losing it all, that you can't control most things in life. But what it has to show the reader about a love story gone sour is especially telling.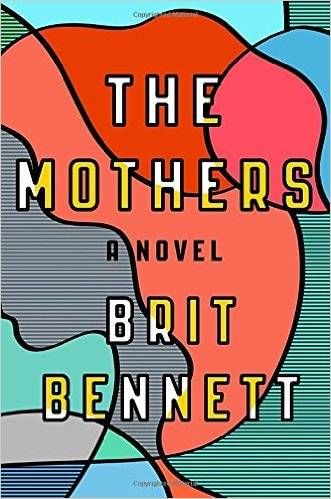 Brit Bennett's The Mothers. We've already mentioned this book approximately eleventy billion times here on Book Riot because, well, it was that good. But I'm going to mention it again anyway. This is a novel about grief, love, friendship, and ambition, and the big, fat secret that shapes it all. In a story that pits romantic love against the love for a friend, it forces the reader to wonder: What would I do? Which would I choose?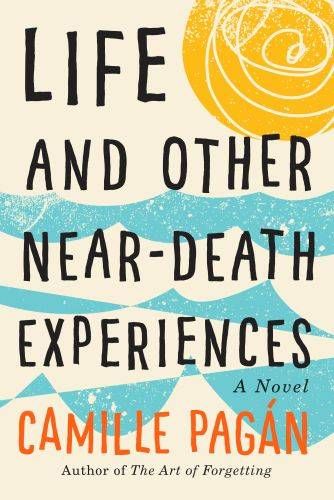 Camille Pagán's Life and Other Near-Death Experiences. This one was a recommendation from a fellow Book Rioter, and it ended up being a quick, fun, and delightful read. In it, we watch the protagonist react to two major bits of terrible news: one from her doctor and the other from her husband. Though the protagonist's winning sense of humor keeps things light, this novel manages to tackle some heady topics, including what we can't know about the ones we love, and what we owe them.
Chimamanda Ngozi Adichie's Americanah. This is another one that tends to receive a lot of love on our site. I was initially pulled into this story because the main character, Ifemelu, was a blogger, putting her thoughts out into the world without really knowing what impact they would have. That was something I could relate to. Obviously, the books is much deeper than that, as Adichie ably and beautifully tackles issues of race, identity, and home. The story at its core, however, centers on a love that takes many detours, and the problematic paths that are followed on the way to getting it back on track.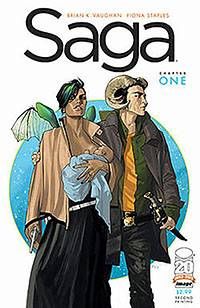 Brian K. Vaughan and Fiona Staples's Saga, Vol. 1. Step aside Romeo and Juliet of Romeo and Juliet, Tony and Maria of West Side Story and, yes, even Jon Snow and Ygritte from Game of Thrones. The star-crossed lovers in this bad-ass comic are two soldiers from opposite sides of a neverending galactic war. Yes, their love endures. But damn is it hard.
Elena Ferrante's The Days of Abandonment (translated by Ann Goldstein). This slim novel shows a woman's fumbling attempts to cope when she and her two children are abandoned by her husband. Not the story of strength and redemption you might be expecting, the protagonist's downward spiral is instead ugly and imperfect and authentically devastating.
Jacqueline Woodson's Another Brooklyn. Finally, for all you galentines out there, this friend-focused novel on coming of age in 1970s Brooklyn shows how friend-love can be fleeting… especially when betrayal comes into play.
Love. Challenging. But still worth it, right?