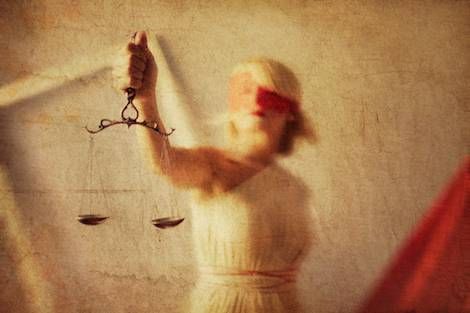 Lists
10 Books for Libra Season
This content contains affiliate links. When you buy through these links, we may earn an affiliate commission.
On September 23rd, the sun moved out of structured, grounded Virgo and into dreamy, harmonious Libra. Libras (people who were born between September 23rd to October 22nd) are all about fairness, beauty, peace, and romance. In work, love, and life, they thrive in partnership. They love to dress nicely, eat rich food, and be adored. But they're not vapid or shallow. On the contrary, Libra's passion for justice and excellent conflict-resolution abilities make them natural diplomats.
Check out these suggested reads to harness the delicious energies of Libra season!
Libra season is the perfect time to *finally* get lost in lyrical stanzas or download The Poetry Foundation app. The work of E.E. Cummings is especially apropos for the next month. A Libra himself, E.E. Cummings wrote sparse poems that hit you like a punch to the heart. He's most famous for capturing the emotional highs and lows of love with inventive language, parentheticals, and erratic line breaks.
When twenty-two year-old Tess moves to New York City, she gets a job at a high-end restaurant. There, she quickly learns hard lessons about the food industry, customer service, and ill-fated romance. Sweetbitter is filled with descriptions of rich dinners and decadent wine that will have you drooling almost as much as the steamy love triangle at its center.
Angie Thomas' debut YA novel follows Starr Carter, a black teenager at a mostly-white suburban prep school. When Starr's best friend from childhood is shot by a white police officer, she—as a witness to the crime—finds herself in the middle of both a deeply personal legal dilemma and a larger, global discussion about racial injustice in the United States. The book poses questions about systemic violence and power, about identity and consequences. Its emphasis on justice makes it a perfect book for Libra season.
Let's face it: Libras are a little bit image-obsessed. They like their homes, offices, and overall physical appearance to be orderly and clean. Enter The Life-Changing Magic of Tidying Up. This book will help all twelve zodiac signs think critically about their belongings and make radical changes to the ways in which they interact with the material world.
Flawed, complex female protagonists? Hardships to overcome and fears to face? Well-deserved happy endings? Sarah Dessen's young adult books feature all of these things, making them basically tailor-made for Libra season. My personal favorites are This Lullaby, Once and for All, and The Truth About Forever.
We've already established that Libras love beauty. They love to feel beautiful, see the inherent beauty in others, and find beauty in the hidden and the mundane. The characters in Smith's novel On Beauty are, however, seemingly unbeautiful. They are deeply flawed, messy, and biased. Smith's modern-day retelling of E.M. Forster's Howards End will hook you with its humor. But you'll stay until the last page with its rumination on marriage, academia, politics, and, of course, what makes something or someone beautiful.
Don Miguel Ruiz's cult classic self-help book utilizes ancient Toltec wisdom to establish four basic tenants for a happy life. 1. Be impeccable with your word. 2. Don't take anything personally. 3. Don't make assumptions. 4. Always do your best. The Four Agreements helps readers achieve more freedom, peace, and ease in everyday interactions, making it a must-read book for Libra season.
Rachel Chu travels to Singapore with her boyfriend Nicholas and discovers that his family is, well, crazy rich. Nicholas is the heir to one of the largest fortunes in Asia. This makes him one of the most desirable bachelors, too. Rachel must navigate countless dramas between three high-society Chinese families whose members all have opinions about her relationship with Nicholas. Crazy Rich Asians has everything a Libra would want in a book; romance, gossip, luxury, and passion!
A rumination on art, life, and female friendship, How Should A Person Be? is the ultimate book for Libra season. Shelved as a novel, Sheila Heti's book follows a protagonist of the same name as she records her personal interactions with her friend Margaux. Sheila's recordings are an attempt to do make sense of her individuality and come to terms with her desire to leave a mark on the world, which are things that I think everyone—Libra or not, artist or not—can relate to.
A novel for young readers written in verse, Brown Girl Dreaming follows Jacqueline Woodson's childhood spent in South Carolina and Brooklyn. Woodson does not shy away from writing about the horrors of de facto segregation or the pain of everyday racism. But she also takes the time to describe the massive wonder all around her. Between describing the glow of fireflies at sunset or slap of a jump-rope on a city sidewalk, Woodson paints a picture of a young life full of heart-soaring hope and big dreams that will make you nostalgic for your own childhood.
Want more books + astrology? Check out these five books written by Virgos.