Buy, Borrow, Bypass: Books by Virgos
Welcome, Virgo season. It, for the astrologically disinterested, runs from August 22 to September 22. An eternal summer girl, I permanently associate my favorite time of year with the close of summer: fresh pencils, clean notebooks, new pens, first-day outfits.
Obsessed with frameworks, I use astro analysis to organize information. Every Sunday, I chase my horoscopes, and I'm desperately waiting for the Astro Poets' forthcoming book from Random House. The question—"What's your birthday?"—perches on my tongue when I meet someone. Because strangers typically balk at that question, I usually play my Guess-their-Sun-Sign game. I sense Virgos in how they take a picture (perfectionistic), their silence before talking (precise), the artful way they dress and decorate their spaces (innovative, thorough).
For every accountant, there is an artist: Beyoncé, Buddy Holly, Michael Jackson, Freddie Mercury, Amy Winehouse. You get the idea. Virgos are analytical, disciplined, fastidious, intuitive, observant, and studious. Just so you don't think that I believe they are perfect, Virgos are compulsive workaholics. Critical and hypochondriacal, we are the pickiest.
Ruled by the planet Mercury, Virgos are communicators. Celebrate the time of the Virgin—a symbol of purity and fruitfulness—with titles penned by the sixth astrological sign. The best of the best when it comes to books by Virgos.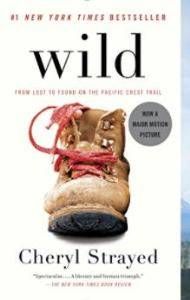 Wild: From Lost to Found on the Pacific Crest Trail by Cheryl Strayed
Cheryl Strayed is my unofficial life coach. While I wash my face and curl my eyelashes, I stream Dear Sugars, which is a free therapy session every listen. I love everything Strayed does, and Wild is no different. A story of loss, Strayed's beloved mother is diagnosed with lung cancer unexpectedly. Reeling from the news, she imagines life without her: "KarenCherylLeif. Our names blurred into one in my mother's mouth all my life. She whispered it and hollered it, hissed it and crooned it." She describes her mother's love as "full-throated and all-encompassing and unadorned." In the wake of her death, Strayed's relationships with her family and husband suffer and dissolve. With nothing but her pack, Monster, she embarks on an Odysseyian hike. Her crystalline prose catapulted the book into the spotlight with the help of Oprah, who christened Oprah Book Club 2.0 with Wild. Strayed writes like she speaks: wisely and void of bullshit.
Verdict: Buy. I regret borrowing this from the library. Unfolding the dog-ears before returning it was laborious, and I constantly want to revisit lines and sections.
Purple Hibiscus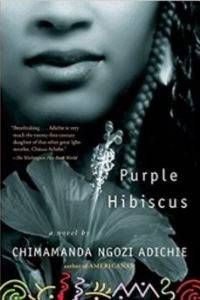 by Chimamanda Ngozi Adichie
In Enugu, Kambili and her brother appear privileged. However, their father, a religious zealot, is tyrannical. Efficient, Adichie's first sentence says it all: "Things started to fall apart at home when my brother, Jaja, did not go to communion and Papa flung his heavy missal across the room and broke the figurines on the étagère." When the siblings are sent to their aunt's near the university, they are happily exposed to a different world. A searing debut, Adichie's attention to detail—flowers, cooking, music—distracts from the terror invoked by her father, Eugene, which widens eyes and skyrockets blood pressure.
Verdict: Buy. In fact, buy everything by Adichie.
The Book of Embraces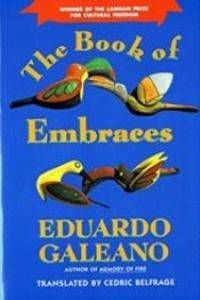 by Eduardo Galeano
Accompanied by Galeano's illustrations, the series of vignettes use fable, historical anecdotes, and dreamy ruminations to explore abstractions so broad they seem impossible to hold in our heads. That is until Galeano represents them (issues like "Hunger" and "The Limits of Art") in a moment, image, or sentence with striking clarity. In "Prophecies/2," Galeano writes, "Helena dreamed about the keepers of the fire. The poorest old women had stored it away in suburban kitchens and had only to blow very gently on their palms to rekindle the flame."
Verdict: Borrow. Tattoo one of his surreal drawings to your body. Every time you read the news return to his images and words, examples of resilience.
Sons and Lovers
by D. H. Lawrence
In this semi-autobiographical story about love—Oedipal, romantic, physical—there are breathtaking descriptions of flora. Lawrence writes, "She looked at her roses. They were white, some incurved and holy, others expanded in an ecstasy. The tree was dark as a shadow. She lifted her hand impulsively to the flowers; she went forward and touched them in worship." Challenged for obscenity, this book has moments.
Verdict: Bypass. With diamonds of Virgoean books out there, read Tiphanie Yanique's Land of Love and Drowning, read anything by Jorge Luis Borges or Dorothy Parker, instead.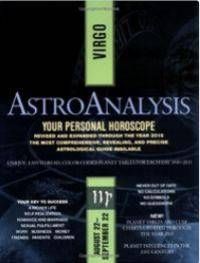 This post of books by Virgos would not have been possible without my ancient, trusty, out-of-print AstroAnalysis book that I bought for $12.95 at Schuler Books and Music, a home away from home, where I drank too much coffee and read magazines for free with girlfriends and memorized these pages.