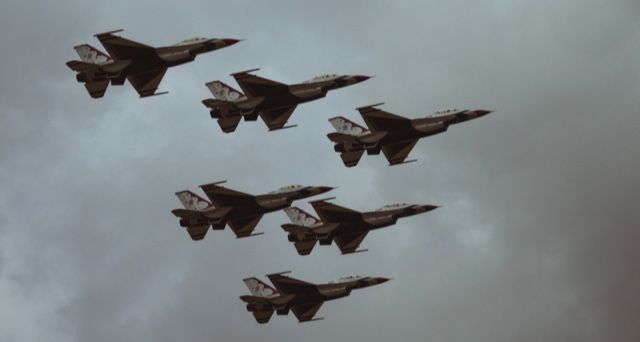 Lists
6 Great Books by War Correspondents
This content contains affiliate links. When you buy through these links, we may earn an affiliate commission.
Just as war may be as old as civilization itself, its coverage is as old as any kind of written reportage. Early examples of war correspondence are the epic, sweeping accounts of ancient conflicts by historians like Herodotus, who chronicled the Greco-Persian War in The Histories. Virtually every war since has been at least partially recorded in print, whether by participants (If I Die in a Combat Zone, Box Me Up and Ship Me Home), bystanders (Mary Chestnut's Civil War) or journalists known as war correspondents.
Here are six great books by members of the last group. For a larger selection of war books, check out Rah Froemming-Carter's Remembrance Day article from last year.
This hefty volume collects nearly 100 dispatches by Marie Colvin, an American journalist who covered foreign affairs for the British newspaper The Sunday Times for 27 years. Name an armed Middle Eastern conflict since 1985, and there's a good chance Colvin was on the ground to report it. Her willingness to throw herself into danger led many to believe she had a death wish, but the truth, according to her colleagues, was she was simply a curious, courageous journalist. On the Front Line is more like a reference work than a page-turner, but its stories, often zeroing in on war's victims and surrounding action, make for valuable companions to standard histories. Colvin was killed by an IED in 2012 covering the Syrian Civil War.
Renowned in his day for New World A-Coming, a history of black life in 1920s and '30s Harlem, Roi Ottley also covered World War II's Western Front for the Pittsburgh Courier. Ottley isn't much remembered today, and this deceptively slim volume is editor Mark A. Huddle's effort to restore Ottley to the journalistic canon. The meat of the book is Ottley's diary, in which he shows himself to be a journalist perpetually on the lookout for hypocrisy and injustice, especially regarding race, and little interest in the more glamorous aspects of his gig, such as hobnobbing with celebrities. (His encounter with boxing great Joe Louis can be paraphrased without losing anything essential as, "I met Joe Louis.") And don't skip the bookending sections: a lengthy introduction by Huddle and a generous selection of Ottley's finished articles.
Gloria Emerson's Winners & Losers arrived after Vietnam War books like Seymour Hersh's shocking report on the My Lai Massacre and Frances Fitzgerald's multi-award-winning Fire in the Lake, but early enough to, like The Deer Hunter and Apocalypse Now, rub salt into the still-raw wound of the conflict. Fitzgerald primarily focuses on Vietnam as a nation, while Emerson, a New York Times war correspondent, takes a bigger bite, accounting for everyone from soldiers (on both sides) on the ground to protesters back home. She captures the relief at a war finally finished, as well as the dread about the horrific effects and memories that will last a lifetime.
Martha Gellhorn struggled her whole life to escape the shadow of her husband Ernest Hemingway, and much of her work (novels, travel writing, memoirs) is still sadly out of print. Her most lasting volume has been The Face of War, which collects combat journalism from the Spanish Civil War, World War II, Vietnam, and more, and serves as a reminder that Gellhorn was every bit as daring as Papa.
Robert Capa is, by acclamation, the greatest combat photographer of all time, so it's understandable that his written work, principally this WWII memoir, would pass by casual admirers of his work unnoticed. Those who discover Slightly Out of Focus will be rewarded with a steady, candid look at the full spectrum of war, from frontline horrors to R&R. Capa's writing is rarely poetic, but he's a natural and often funny, warm storyteller. Dispersed throughout the book are tons of Capa's photos, including the chilling D-Day images that made him a legend. Capa was killed by a land mine in 1954 covering the First Indochina War.
Bloods by Wallace Terry
Even after becoming the first black editor in chief of an Ivy League student newspaper (The Brown Daily Herald), working at The Washington Post and covering the Vietnam War for Time, Wallace Terry's most lasting journalistic contribution was yet to come. In 1967, he wrote "The Negro in Vietnam," a Time cover story that started him on the mission to write a full book detailing the black experience in the war. The result, over a decade in the making, was Bloods, an oral history composed of 20 monologues by veterans. This is a harrowing, punishing book that lacks the safety net of authorial voice; aside from an introduction by Terry, you're at the mercy of each veteran until the book is over. Prepare to confront the nightmares of combat head-on.