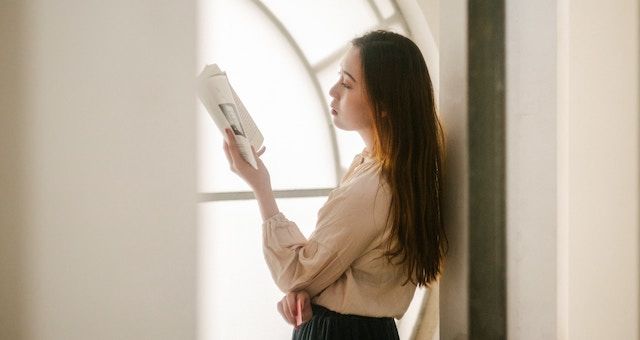 Lists
These 20 Great Books By Latinx Writers Are A Must On Your List
This list of great books by Latinx writers is sponsored by Dominicana from Flatiron Books.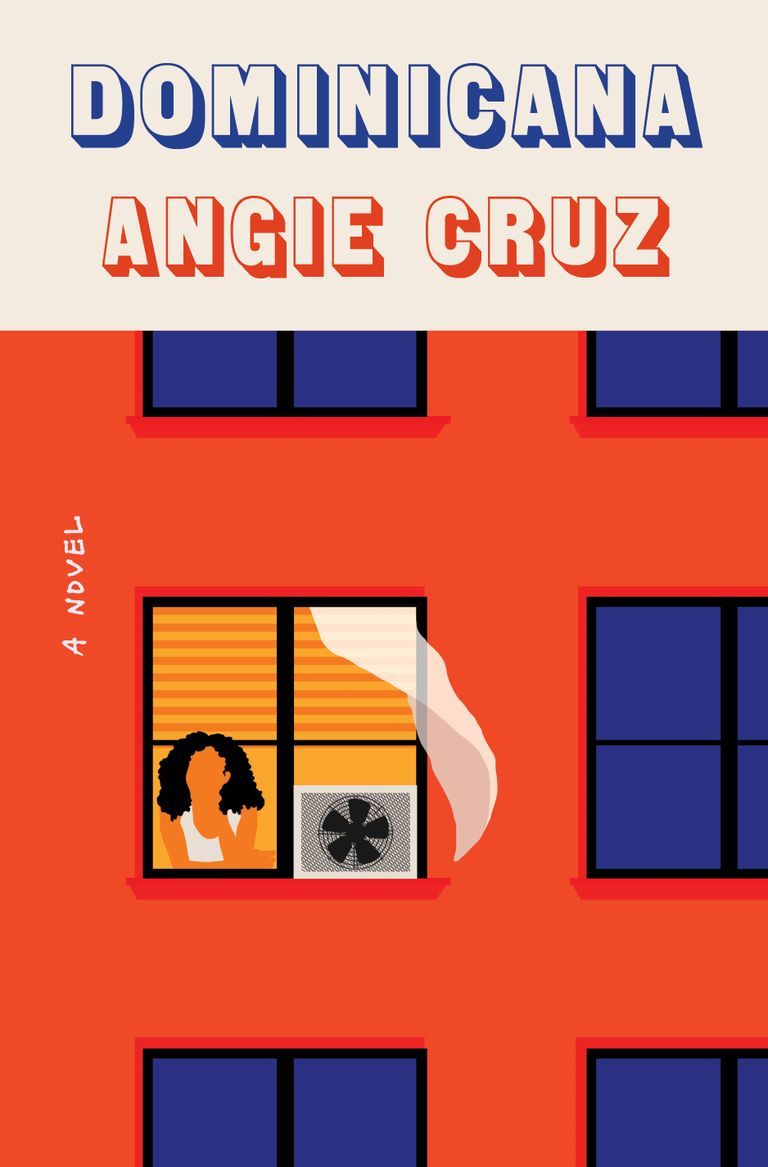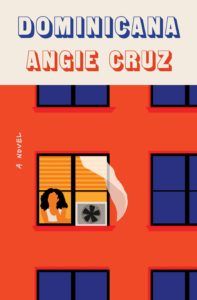 Fifteen-year-old Ana Cancion never dreamed of moving to America. But when Juan Ruiz proposes and promises to take her to New York City, she has to say yes. It doesn't matter that he is twice her age, that there is no love between them. Their marriage is an opportunity for her entire close-knit family to eventually immigrate from the Dominican. So in 1965, Ana leaves behind everything she knows and becomes Ana Ruiz.
In bright, musical prose, Angie Cruz's Dominicana is a portrait of the immigrant experience and the timeless coming-of-age story of a young woman finding her voice.
---
Throughout the years, we have been blessed with outstanding books by Latinx writers. From every genre and sub-genre, you can find Latinx writers more and more each new year, writing about every big and tiny thing you can possibly imagine, like space adventures, saving the world stories, falling in love, finding themselves, finding their own family, creating worlds beyond our wildest imaginations, and so much more. So if you want to know a bit more, take a look at these 21 great books by Latinx writers.
There is still a ways to go in the publishing industry, as we know from the 2018 study out of Cooperative Children's Book Center of Education. But it's a joy to see and know when new things happen that help promote and amplify the knowledge of new Latinx books. For example, in the YA community fellow Latinx writers created a group to support each other and their upcoming releases called Las Musas. Or the 4 Chicas, a group of four Latinx romance authors who are always there for each other. I'm always happy to see our community support each other in any way possible.
Middle Grade Books by Latinx Writers
A Dash of Trouble by Anna Meriano
Magic. Food. Dia de los Muertos. A Dash of Trouble is a delicious middle grade novel that will captivate you instantly. From the cutest cover ever to the intriguing and magical words inside its pages, this book will welcome you with arms wide open to a world of brujas, baked goods, a little bit of magic and lots of good moments. Anna Meriano has shown us time and time again that her books keep getting more fun and more delicious each time.
The First Rule of Punk by Celia C. Pérez
I love everything about this book. You relate so hard to the protagonist, Malú aka Maria Luisa. Starting a new school is never easy and it's definitely not for Malú. First, she upsets her school's queen bee. Then it seems the way she dresses is a little bit too punk for this crowd? And lastly, let's not forget to disappoint your mother in the process. Malú is definitely not having the time of her life. But as her father once told her: never forget to be yourself.
The Jumbies by Tracey Baptiste
Oh, so you want a fantasy story with a little bit of horror and a side of creatures? I told you there was something for everyone in this list.
The Jumbies is a fantastic tale inspired by the classic Haitian folktale "The Magic Orange Tree." Corinne La Mer is fearless. She isn't afraid of the jumbies; she thinks parents make them up to scare their children. But then things start to happen that make her wonder if she has been wrong all this time. A beautiful stranger appears at her house. What does she want with her family? And is this related to the jumbies?
The Storm Runner by J.C. Cervantes
Mayan gods take center stage in this luscious middle grade novel. If you're a huge Percy Jackson fan, this is perfect for you because there are gods, adventures, prophecies, and characters that you will love forever.
Zane's life changes when he meets new girl Brooks and she turns into a hawk. (What the hell!) Then he finds out the volcano nears his hime is actually a gateway to another world and that he is the center of a prophecy. But that's not all. There is a war between the gods and his father might be one of them. This is the start of an epic adventure that will transport you through different places and new stories.
Young Adult Fiction Books by Latinx Writers
Dear Haiti, Love Alaine by Maika Moulite and Maritza Moulite
Told in epistolary form, Dear Haiti, Love Alaine has everything you want in a book. New beginnings, new experiences, new friends, this book will show you Haiti and make you fall in love with it.
Alaine is shipped off to Haiti after her school suspension. She's there to reflect on her actions. She think this is definitely not a vacation, but yet things aren't so bad. Flirting with the cute intern? Experiencing Haiti for the first time? Finding out her family's history? Everything is looking up for her.
Don't Date Rosa Santos by Nina Moreno
And if you are searching for a cute romance? I got you.
Rosa Santos is cursed by the sea. Well…that's what everyone says about her. But more than cursed, she is caught between many things: her abuela, her mother, this town, Cuba. With everything going on in her life, the appearance of Alex Aquino is not ideal for her right now but she cannot deny the happiness that he brings.
Labyrinth Lost by Zoraida Córdova
Sending your family to Los Lagos, a sort-of purgatory land, was not Alex's best plan. She just wanted to get rid of her power! But it suddenly backfires and her family disappears, so now she has to go look for them. Good thing she is the most powerful bruja of this generation and that she has help from Nova, a mysterious brujo he cannot trust, and Rishi, her best friend.
Nocturna by Maya Motayne
I will never get tired of talking about this book. Nocturna is an awesome adventure that features a face-changing thief and a prince. Set in a Latinx-inspired world, this book will grab you hard and won't ever let you go. I love everything about it, from Finn, our face-changing thief, and her search for a legendary treasure, to Prince Alfie, someone who is still mourning yet he won't ever stop to bring his brother back. Filled with familiar things, like food and expressions, Nocturna really becomes one special book.
The Only Thing Worse Than Me Is You by Lily Anderson
One of my all-time favorite YA romances, this book is going to give you permanent heart-eyes emoji.
Rivals in school, Trixie and Ben, can't stand each other. Every time they end up together, they can't help but say horrendous things to each other. That's their relationship and that's fine with them. But then their best friends start dating and they have to spend a lot more time together, realizing that maybe, just maybe, they have more in common than they thought.
Shadowshaper by Daniel José Older
Supernatural stuff happening in New York? Shadowshaper is just what you want. Sierra finds out that she comes from a line of shadowshapers and that she is able to "shape" spirits via art, music and stories. How amazing is that? This world Older has created is full of colors and life. Fighting a big bad evil guy is something Sierra will have to do side by side with her new friends, like graffiti artist Robbie.
The Grief Keeper by Alex Villasante
The Grief Keeper is a touching story about two sisters who are running from death threats and seeking asylum in the United States. Marisol will truly do anything to protect her sister Gabi, even accept a proposal to become a 'grief keeper', someone who takes the grief of another to her own body to save a life.
The Poet X by Elizabeth Acevedo
The Poet X has become one of the books you must read at least once in your life. Not only because the numerous awards it has gathered but also because the story inside shares so much truth and passion. Written in verse, this book will open up your insides and tell you it's okay to speak your words out loud.
We Set the Dark on Fire by Tehlor Kay Mejia
Handmaid's Tale but YA? We Set the Dark on Fire has it for you. Tehlor Kay Mejia is a force to be reckoned with. This novel is outstanding and let's not forget she has the sequel to this and a Rick Riordan Presents title coming in 2020.
At the Medio School for Girls, young women are trained to run a husband's household or raise his children. When her marriage to a politico's son is fast approaching, Daniela Vargas must keep secret her biggest lie: that her pedigree isn't what it seems and that her parents did everything to make sure she obtained forged identification papers so she could rise above.
When the Moon Was Ours by Anna-Marie McLemore
Girls who bleed roses and boys who paint moons, this beautiful novel can't be recommended enough. When the Moon Was Ours made me fall in love again and reminded me that magical realism book are simply amazing.
Adult Fiction Books By Latinx Writers
American Dreamer by Adriana Herrera
Adriana Herrera made us obsess with her writing in American Dreamer. She continues to create beautiful romance stories that get to your soul and leave you wanting for more.
American Dreamer was Herrera's debut novel but let me tell you that it doesn't feel like it. Full with so much life in its pages, American Dreamer tells the story of Nesto and his food truck meeting Jude. Or Jude meeting Nesto and his food? They meet, they fall in love, but it's not always that easy.
Certain Dark Things by Silvia Moreno-Garcia
We love vampires here. We love vampires in Mexico City more. We adore ancient vampires that are descendants of Aztec blood drinkers. We are obsess with wild meetings and found families and epic adventures that are very dangerous, but very, very fun to read about. Certain Dark Things has all these things and more.
Next Year in Havana by Chanel Cleeton
Told in dual POVs, two different timelines, Next Year in Havana will bring you to tears. Cuba is at the center of everything, the two timelines intersecting in Havana but from different perspectives. One in 1958 with Elisa. The other one in 2017 with Marisol. Elisa is Marisol's grandmother and her last wish was for Marisol to scatter her ashes in the country of her birth. So that's how Marisol finds herself in Cuba, but soon enough she will find out more about her family history and secrets kept hidden for years.
Sabrina & Corina: Stories by Kali Fajardo-Anstine
Sabrina & Corina is a collection of short stories that talk about a lot of topics, like mothers and daughters, friendships, and the lives of Indigenous Latina women in Denver. These moving stories will make you feel too much, but the journey is beautiful. Fajardo-Anstine touches your heart with each little story and I'm sure you won't be the same after you finish.
Take the Lead by Alexis Daria
This Dancing With the Stars–inspired romance will make you dance and cry and laugh and swoon really hard. Alexis Daria's novel is a beautiful tale of two people who find themselves partnered up in this reality TV show. Each of them have their own goals to achieve, but their attraction will become too much for them and the only option is to succumb to their desires and find their way together to the finish line.
The Infamous Miss Rodriguez by Lydia San Andres
Lydia San Andres is a must if you love romance books. Her novella The Infamous Miss Rodriguez has made me a fan of her writing and her characters.
Graciela Rodriguez is engaged to Ciudad Real's most eligible bachelor. But she doesn't want to be! She decides to ruin her reputation so he would break off the engagement. Genius, right? She never thought her aunt would be hiring Vicente Aguirre, her new bodyguard.
Editor's Note: Author Kacen Callender was previously misidentified as Latinx in this post. Their book Hurricane Child has been removed.
---
Have you read any of the book in this list of great books by Latinx writers? If yes, which ones have you loved and enjoyed?