Lists
8 Groovy Books About Woodstock to Celebrate 50 Years
This content contains affiliate links. When you buy through these links, we may earn an affiliate commission.
The 50th anniversary of Woodstock begins August 15 this year. While plenty of the events of the music and art festival are iconic and have remained in common memory over the years (here's looking at you, "The Star Spangled Banner" as performed by Jimi Hendrix), many of the details of the legendary concert series have been lost to time and, well, probably drugs. Fortunately, journalists, memoirists, and other writers have committed some of the stories of Woodstock to the page, allowing lesser-known happenings to live on for future generations. So, now 50 years later, let's revisit Bethel, New York, and 1969 with books about Woodstock.
Some of these titles are specifically about the Woodstock experience, while others are slightly more periphery but provide important context or have specific stories within their text about Woodstock.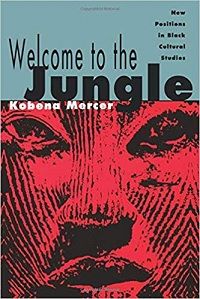 In a tour through culture via ten essays, Mercer explores a variety of materials and experiences as he unpacks the work of black artists and beyond. Importantly, the book points out Woodstock as an example of appropriation while Mercer suggests Hendrix's dissected rendition of "The Star Spangled Banner" serves as a response to the white, middle-class mass that generally composed the Woodstock audience. Mercer's discourse expands well beyond Woodstock to include a significant amount of black culture from a black British perspective, helping to place Woodstock itself into a context far larger than itself.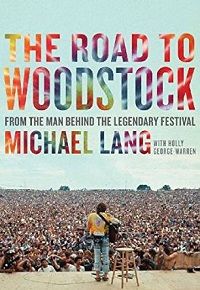 From the co-creator of Woodstock, The Road to Woodstock provides unique and valuable insight about how the festival came to be and exciting behind-the-scenes stories. With plenty of photos, these stories come to life for the reader. Lang fills in the blanks for even the most knowledgeable Woodstock-heads, answering questions only the organizer could. Though the road to Woodstock may have been a muddy one, this book celebrates the festival with clear writing and a one-of-a-kind perspective.
This memoir offers another backstage look at the Woodstock music festival, making it a valuable gem as books about Woodstock go. What's more, Tiber describes his experience at the Stonewall rebellion, his life as a closeted gay man, and how his family's hotel was the meeting place for the planning and execution of Woodstock. Tiber's brushes with a number of famed individuals suggest that he was made for greatness himself, which he certainly fulfilled when Woodstock was in need. Tiber helps contextualize Woodstock with commentary of elements such as the Vietnam war and other major cultural events of the 1960s.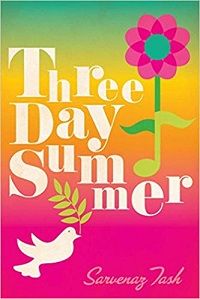 This young adult novel brings Michael, who is uncertain about his future and what to do with is life, and Cora, the good girl who wonders if maybe she ought to be a little braver, together in the midst of Woodstock. While Michael attends Woodstock as an audience member, Cora is there to help out in the medical tent. When their worlds collide, neither will leave the festival grounds the same as they entered.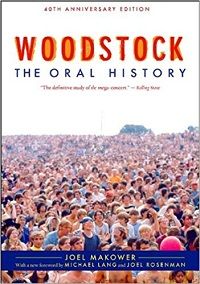 Nearly 20 years after the festival, Joel Makower collects anecdotes from players big and small in the execution of Woodstock. From men in suits to those in hardhats, everyone has input on how Woodstock happened, how it almost didn't, and how the festival forever changed the world. Recent editions provide additional information about those featured in the book to provide a complete look at the festival and its three days of peace and music.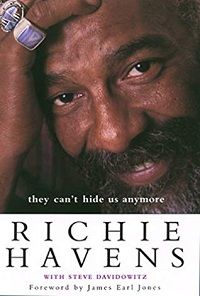 The man who opened the music festivities of Woodstock, Richie Havens provides his story in this autobiography. Havens not only expands on his experience as being to act to kick off the festival, but also describes other events in his life. With the unique perspective of the onstage experience, Havens also discusses the difficulties of recreating Woodstock and the lasting impression the festival has left on the grounds it occupied.
Considered an "exhaustive history," Barefoot in Babylon not only describes Woodstock in words, but also provides a map and other details absent in other books on the event. Spitz includes information both general and specific about Woodstock, including an overview of cultural implications and pinpointing the financial issues that arose following the three days.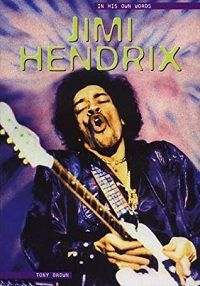 A compilation of Hendrix's own thoughts pulled from interviews, Jimi Hendrix: In His Own Words provides another insight from the stage. Hendrix points out the inaccessibility of festivals to urban youth and considers Woodstock's nonviolence at length. While the excerpts do not necessarily focus solely on Woodstock, this collection helps to contextualize and flesh out Woodstock and its circumstances.
---
We've filled you up with books about Woodstock, but what about books about music? Check out our list of 50 must-read books about music.