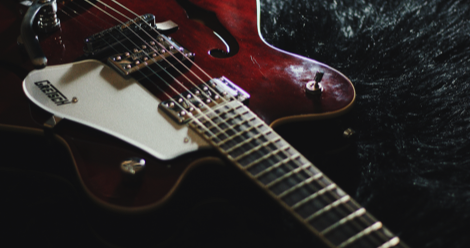 Lists
50 Must-Read Books About Music
This content contains affiliate links. When you buy through these links, we may earn an affiliate commission.
Have you ever been asked, on a first date or by someone who is trying to carry a conversation with you, but can't, "Do you like music?" How do you answer that? "What kind of monster doesn't like music?" No? Too much? Makes sense. Much better to launch into a story about one of these 50 must-read books about music. Here's the thing, though: everyone does like music! That's why we compiled this list of 50 must-read books about music. For ease of navigation, we've classified them as fiction and nonfiction, or Novels about Music, and Best Books about Music History and Non Fiction Books about Music.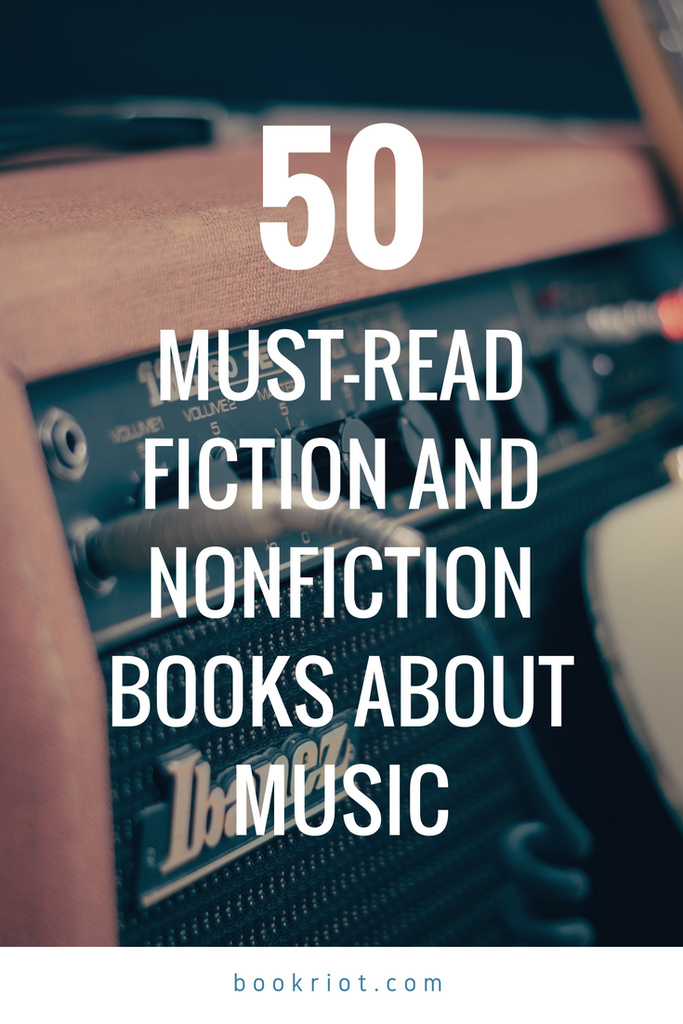 Novels about music
"Rob is a pop music junkie who runs his own semi-failing record store. His girlfriend, Laura, has just left him for the guy upstairs, and Rob is both miserable and relieved. After all, could he have spent his life with someone who has a bad record collection?"
2. Jazz by Toni Morrison
"In the winter of 1926, when everybody everywhere sees nothing but good things ahead, Joe Trace, middle-aged door-to-door salesman of Cleopatra beauty products, shoots his teenage lover to death. At the funeral, Joe's wife, Violet, attacks the girl's corpse. This passionate, profound story of love and obsession brings us back and forth in time, as a narrative is assembled from the emotions, hopes, fears, and deep realities of black urban life."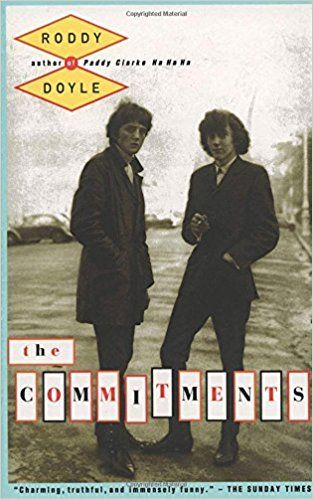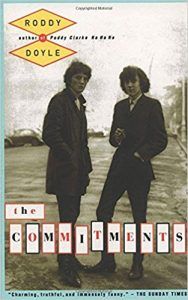 "The Commitments (are) a group of fame-starved, working-class Irish youths with a paradoxical passion for the music of Sam Cooke and Otis Redding and a mission—to bring Soul to Dublin…(Doyle's) book captures all the shadings of the rock experience: ambition, greed, and egotism—and the redeeming, exhilarating joy of making music."
"Bringing to life the fabulous, colorful panorama of New Orleans in the first flush of the jazz era, this book tells the story of Buddy Bolden, the first of the great trumpet players—some say the originator of jazz—who was, in any case, the genius, the guiding spirit, and the king of that time and place."
"Robert Johnson was undoubtedly the most outstanding of the Mississippi Delta blues musicians and also one of the first inductees into the Rock and Roll Hall of Fame, but his short life remains steeped in mystery and wrapped in some of the most enduring legends of modern music."
"First published in 1925, this quintessential novel of the Jazz Age has been acclaimed by generations of readers. The story of the mysteriously wealthy Jay Gatsby and his love for the beautiful Daisy Buchanan, of lavish parties on Long Island at a time when The New York Times noted "gin was the national drink and sex the national obsession," it is an exquisitely crafted tale of America in the 1920s."
7. Bel Canto by Ann Patchett
"Somewhere in South America, at the home of the country's vice president, a lavish birthday party is being held in honor of the powerful businessman Mr. Hosokawa. Roxane Coss, opera's most revered soprano, has mesmerized the international guests with her singing. It is a perfect evening—until a band of gun-wielding terrorists takes the entire party hostage."
8. Nocturnes by Kazuo Ishiguro
"Here is a fragile, once famous singer, turning his back on the one thing he loves; a music junky with little else to offer his friends but opinion; a songwriter who inadvertently breaks up a marriage; a jazz musician who thinks the answer to his career lies in changing his physical appearance; and a young cellist whose tutor has devised a remarkable way to foster his talent. For each, music is a central part of their lives and, in one way or another, delivers them to an epiphany."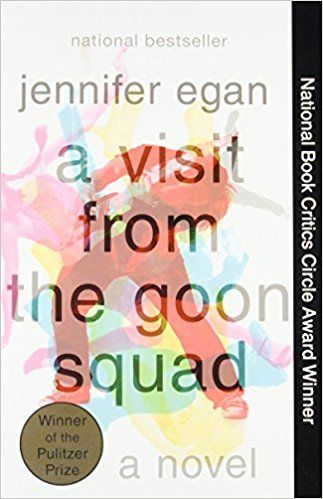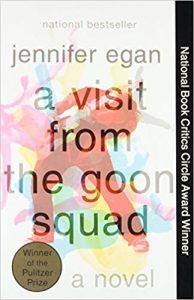 "Bennie is an aging former punk rocker and record executive. Sasha is the passionate, troubled young woman he employs. Here Jennifer Egan brilliantly reveals their pasts, along with the inner lives of a host of other characters whose paths intersect with theirs. With music pulsing on every page, A Visit from the Goon Squad is a startling, exhilarating novel of self-destruction and redemption.
"The nameless narrator of the novel describes growing up in a black community in the South, attending a Negro college from which he is expelled, moving to New York and becoming the chief spokesman of the Harlem branch of 'the Brotherhood,' and retreating amid violence and confusion to the basement lair of the Invisible Man he imagines himself to be."
"Michael Holme is a violinist, a member of the successful Maggiore Quartet. He has long been haunted, though, by memories of the pianist he loved and left ten years earlier, Julia McNicholl. Now Julia, married and the mother of a small child, unexpectedly reenters his life and the romance flares up once more."
12. Station Eleven by Emily St. John Mandel
"An audacious, darkly glittering novel set in the eerie days of civilization's collapse, Station Eleven tells the spellbinding story of a Hollywood star, his would-be savior, and a nomadic group of actors roaming the scattered outposts of the Great Lakes region, risking everything for art and humanity."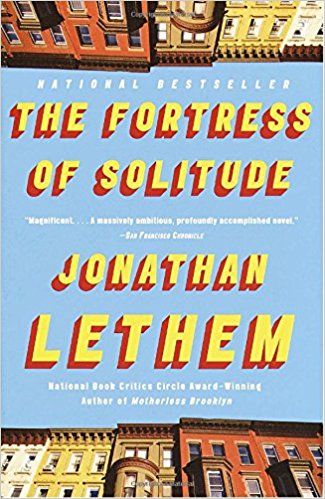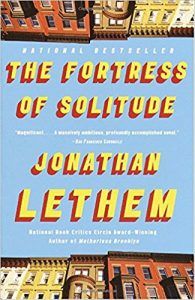 "Lethem creates an overwhelmingly rich and emotionally gripping canvas of race and class, superheros, gentrification, funk, hip-hop, graffiti tagging, loyalty, and memory."
"One of the most durable myths in Western culture, the story of Faust tells of a learned German doctor who sells his soul to the devil in exchange for knowledge and power."
"It's 1949 and two young Cuban musicians make their way from Havana to the grand stage of New York City. It is the era of mambo, and the Castillo brothers, workers by day, become stars of the dance halls by night, where their orchestra plays the lush, sensuous, pulsing music that earns them the title of the Mambo Kings."
16. Dancer by Colum McCann
"Taking his inspira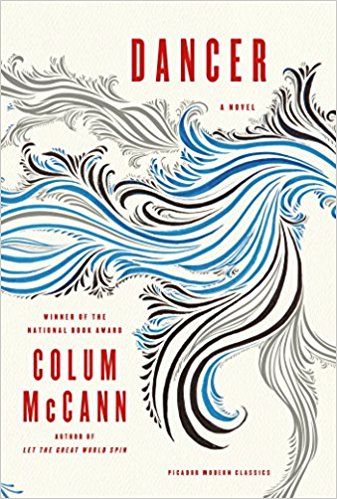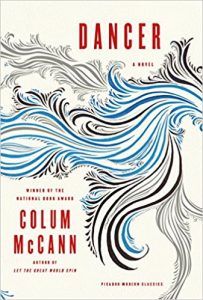 tion from biographical facts, novelist Colum McCann tells the erotically charged story of the Russian dancer Rudolf Nureyev through the cast of those who knew him…And at the heart of the spectacle stands the artist himself, willful, lustful, and driven by a never-to-be-met need for perfection."
"Once an aristocrat in the heady days of pre-revolutionary France, now a rock star in the demonic, shimmering 1980s, (the vampire, Lestat) rushes through the centuries in search of others like him, seeking answers to the mystery of his eternal, terrifying existence. His is a mesmerizing story—passionate, complex, and thrilling."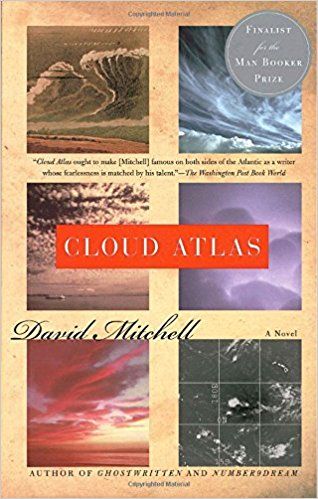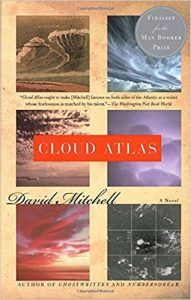 "Cloud Atlas begins in 1850 with Adam Ewing, an American notary voyaging from the Chatham Isles to his home in California. Along the way, Ewing is befriended by a physician, Dr. Goose, who begins to treat him for a rare species of brain parasite…Abruptly, the action jumps to Belgium in 1931, where Robert Frobisher, a disinherited bisexual composer, contrives his way into the household of an infirm maestro who has a beguiling wife and a nubile daughter… "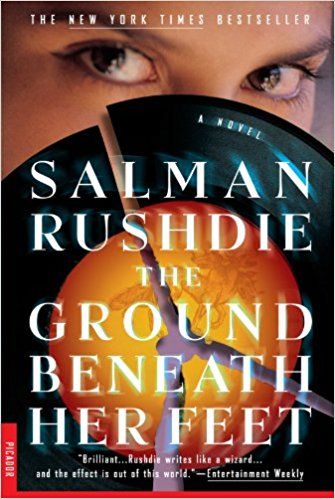 "The Ground Beneath Her Feet is Salman Rushdie's most gripping novel and his boldest imaginative act, a vision of our shaken, mutating times, an engagement with the whole of what is and what might be, an account of the intimate, flawed encounter between the East and the West, a brilliant remaking of the myth of Orpheus, a novel of high (and low) comedy, high (and low) passions, high (and low) culture. It is a tale of love, death, and rock 'n' roll."
20. Cavedweller by Dorothy Allison
"When Delia Byrd packs up her old Datsun and her daughter Cissy and gets on the Santa Monica Freeway heading south and east, she is leaving everything she has known for ten years: the tinsel glitter of the rock 'n' roll world; her dreams of singing and songwriting; and a life lived on credit cards and whiskey with a man who made promises he couldn't keep. Delia Byrd is going back to Cayro, Georgia, to reclaim her life—and the two daughters she left behind…"
books about music history and Nonfiction books about music
1. Bass Culture: When Reggae was King by Lloyd Bradley
"The first major account of the history of reggae, black music journalist Lloyd Bradley describes its origins and development in Jamaica, from ska to rock-steady to dub and then to reggae itself, a local music which conquered the world."
"Written as a constructed dialogue, The Force of Listening draws from conversations with artists, activists and political thinkers which took place during 2013–14, in the aftermath of the wave of protests and occupations against austerity."
"In Personal Stereo, Rebecca Tuhus-Dubrow takes us back to the birth of the (Walkman), exploring legal battles over credit for its invention, its ambivalent reception in 1980s America, and its lasting effects on social norms and public space."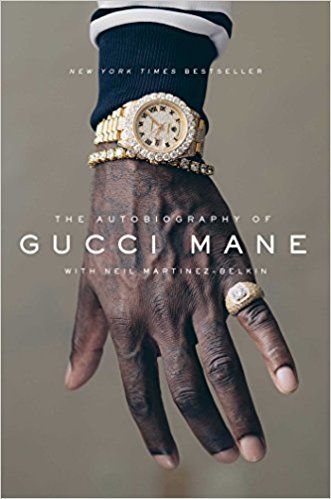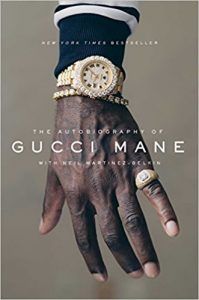 "For the first time Gucci Mane tells his story in his own words. It is the captivating life of an artist who forged an unlikely path to stardom and personal rebirth. Gucci Mane began writing his memoir in a maximum-security federal prison. Released in 2016, he emerged radically transformed. He was sober, smiling, focused, and positive—a far cry from the Gucci Mane of years past."
"In this sweeping history of popular music in the United States, NPR's acclaimed music critic examines how popular music shapes fundamental American ideas and beliefs, allowing us to communicate difficult emotions and truths about our most fraught social issues, most notably sex and race."
"How Music Works is David Byrne's incisive and enthusiastic look at the musical art form, from its very inceptions to the influences that shape it, whether acoustical, economic, social or technological."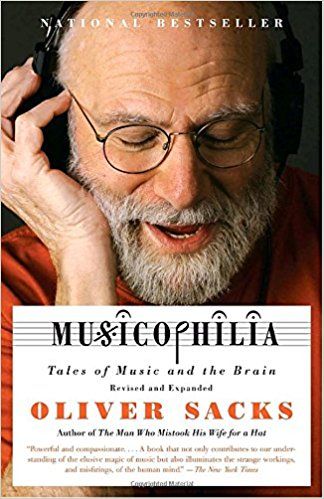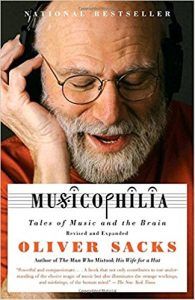 "In Musicophilia, (Oliver Sacks) shows us a variety of what he calls 'musical misalignments.' Among them: a man struck by lightning who suddenly desires to become a pianist at the age of forty-two; an entire group of children with Williams syndrome, who are hypermusical from birth; people with 'amusia,' to whom a symphony sounds like the clattering of pots and pans; and a man whose memory spans only seven seconds—for everything but music."
8. Last Train to Memphis: The Rise of Elvis Presley by Peter Guralnick
"Last Train to Memphis: The Rise of Elvis Presley is the first biography to go past that myth and present an Elvis beyond the legend. Based on hundreds of interviews and nearly a decade of research, it traces the evolution not just of the man but of the music and of the culture he left utterly transformed, creating a completely fresh portrait of Elvis and his world."
"For more than forty years Miles Davis has been in the front rank of American music. Universally acclaimed as a musical genius, Miles is one of the most important and influential musicians in the world. The subject of several biographies, now Miles speaks out himself about his extraordinary life."
"Forged in the fires of the Bronx and Kingston, Jamaica, hip-hop became the Esperanto of youth rebellion and a generation-defining movement. In a post-civil rights era defined by deindustrialization and globalization, hip-hop crystallized a multiracial, polycultural generation's worldview, and transformed American politics and culture."
"Firmly established as the world's leading guide to jazz, this celebrated reference book is a mine of fascinating information and insightful, often wittily trenchant, criticism. For this completely revised edition, Richard Cook and Brian Morton have reassessed each artist's entry and updated the text to incorporate thousands of additional CDs and artists."
12. Decoded by JAY-Z and Dream Hampton
"Decoded is a book like no other: a collection of lyrics and their meanings that together tell the story of a culture, an art form, a moment in history, and one of the most provocative and successful artists of our time."
"In this groundbreaking union of art and science, rocker-turned-neuroscientist Daniel J. Levitin explores the connection between music—its performance, its composition, how we listen to it, why we enjoy it—and the human brain."
"Rock She Wrote collects the best of women's writing on music from the 1960s to the present, from the days when women were only tolerated as screaming groupies behind the scenes to the day they took center stage as performers and critics in their own right. These vibrant, subversive, irreverent and often brilliant voices on the music of then and now tell the sidelined history of women in rock. "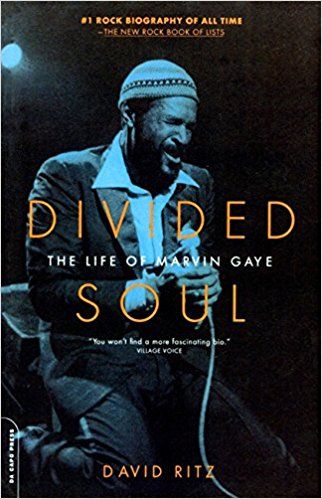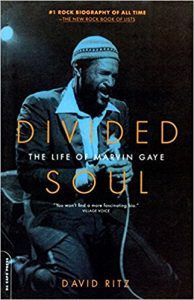 "Drawing from interviews conducted before Marvin Gaye's death, acclaimed music writer David Ritz has created a full-scale portrait of the brilliant but tormented artist."
"In an age of confusion, fear, and loss, Hanif Willis-Abdurraqib's is a voice that matters. Whether he's attending a Bruce Springsteen concert the day after visiting Michael Brown's grave, or discussing public displays of affection at a Carly Rae Jepsen show, he writes with a poignancy and magnetism that resonates profoundly."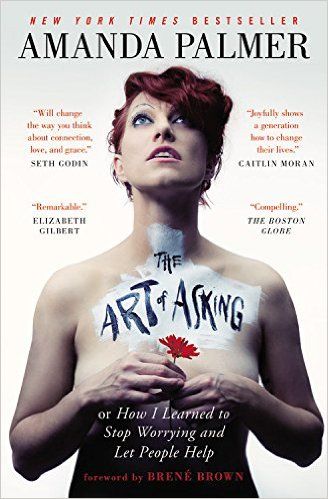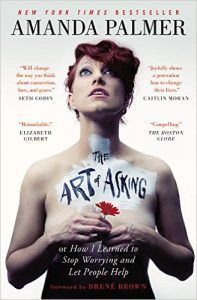 "Rock star, crowdfunding pioneer, and TED speaker Amanda Palmer knows all about asking. Performing as a living statue in a wedding dress, she wordlessly asked thousands of passersby for their dollars. When she became a singer, songwriter, and musician, she was not afraid to ask her audience to support her as she surfed the crowd (and slept on their couches while touring)."
"Beginning with the arrival of the first Africans in the English colonies, Eileen Southern weaves a fascinating narrative of intense musical activity. As singers, players, and composers, black American musicians are fully chronicled in this landmark book."
"From the music of African slaves in the United States through the music scene of the 1960's, Baraka traces the influence of what he calls "negro music" on white America—not only in the context of music and pop culture but also in terms of the values and perspectives passed on through the music. In tracing the music, he brilliantly illuminates the influence of African Americans on American culture and history."
"How Music Got Free is a riveting story of obsession, music, crime, and money, featuring visionaries and criminals, moguls and tech-savvy teenagers. It's about the greatest pirate in history, the most powerful executive in the music business, a revolutionary invention and an illegal website four times the size of the iTunes Music Store."
"Most of the writing on Holiday has focused on the tragic details of her life—her prostitution at the age of fourteen, her heroin addiction and alcoholism, her series of abusive relationships—or tried to correct the many fabrications of her autobiography. But now, Billie Holiday stays close to the music, to her performance style, and to the self she created and put into print, on record and on stage."
"Suze Rotolo chronicles her coming of age in Greenwich Village during the 1960s and the early days of the folk music explosion, when Bob Dylan was finding his voice and she was his muse."
"A selection of Mozart's letters, translated into English, complete with notes, linking commentary and chronology."
Part tell-all, part cautionary tale, this emotionally charged memoir from a former video vixen nicknamed 'Superhead' goes beyond the glamour of celebrity to reveal the inner workings of the hip-hop dancer industry—from the physical and emotional abuse that's rampant in the industry, and which marked her own life—to the excessive use of drugs, sex and bling.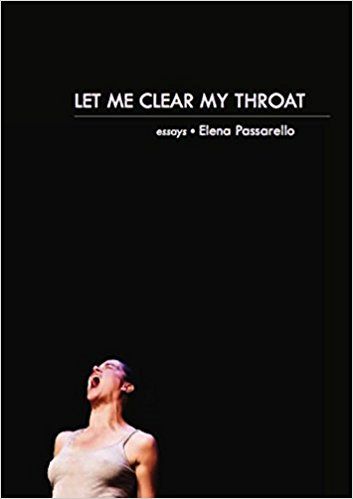 "From Farinelli, the eighteenth century castrato who brought down opera houses with his high C, to the recording of 'Johnny B. Goode' affixed to the Voyager spacecraft, Let Me Clear My Throat dissects the whys and hows of popular voices, making them hum with significance and emotion."
"The White Album records indelibly the upheavals and aftermaths of the 1960s. Examining key events, figures, and trends of the era—including Charles Manson, the Black Panthers, and the shopping mall—through the lens of her own spiritual confusion, Joan Didion helped to define mass culture as we now understand it. Written with a commanding sureness of tone and linguistic precision, The White Album is a central text of American reportage and a classic of American autobiography."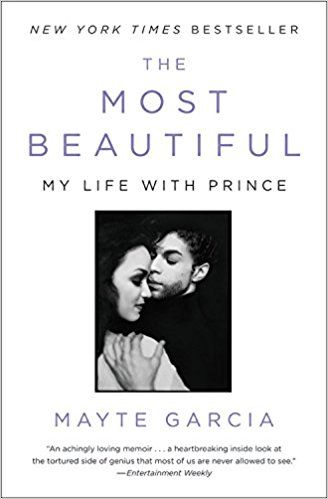 "Beloved musician Prince's first wife shares a uniquely intimate, candid, and revelatory look inside the personal and professional life of one of the world's most beloved icons in this critically acclaimed New York Times bestseller."
28. Just Kids by Patti Smith
"An honest and moving story of youth and friendship, Smith brings the same unique, lyrical quality to Just Kids as she has to the rest of her formidable body of work—from her influential 1975 album Horses to her visual art and poetry.
"Mo' Meta Blues is a punch-drunk memoir in which Everyone's Favorite Questlove tells his own story while tackling some of the lates, the greats, the fakes, the philosophers, the heavyweights, and the true originals of the music world. He digs deep into the album cuts of his life and unearths some pivotal moments in black art, hip hop, and pop culture."
"Born of extreme racial and class conflicts, the blackface minstrel show appropriated black dialect, music, and dance; at once applauded and lampooned black culture; and, ironically, contributed to a 'blackening of America.'"
For more recommendations, try this post about what you should read based on your musical tastes.
Did we miss any of your favorite Novels about Music or Non Fiction Books about Music? Let us know in the comments!