Lists
7 Books to Make You Feel Smarter About Wine
This content contains affiliate links. When you buy through these links, we may earn an affiliate commission.
Listen, I like wine. I'd write it a love poem to show my appreciation for its ability to make social gatherings less scary, help me come out of my shell, get those creative grape juices flowing, and help me meet new friends at wine tastings. I visit vineyards, I have a general idea of whether red or white will pair well with what you're having for dinner (or what'll pair with my next book).
And that's it, really. Because I know next to nothing about wine other than I enjoy it, and that makes me a little frowny sometimes. I'd wager a lot of us wine drinkers feel that way, and are left flummoxed when handed an extensive wine list the size and shape of a giant leatherbound briefcase (and if you're perfectly comfortable ordering that Grenache hand delivered from Sardinia, first, don't rub it in, and second, scroll down to the bottom for some sweet winery recs that let you order online).
I'm here to help you, the wine lover in your life, (and me) feel a touch more sophisticated and "in the know" when ordering a glass at a restaurant, shopping the wine section without defaulting to that one Merlot you always get, and enjoying your next wine tasting after you read one of these seven intro guides.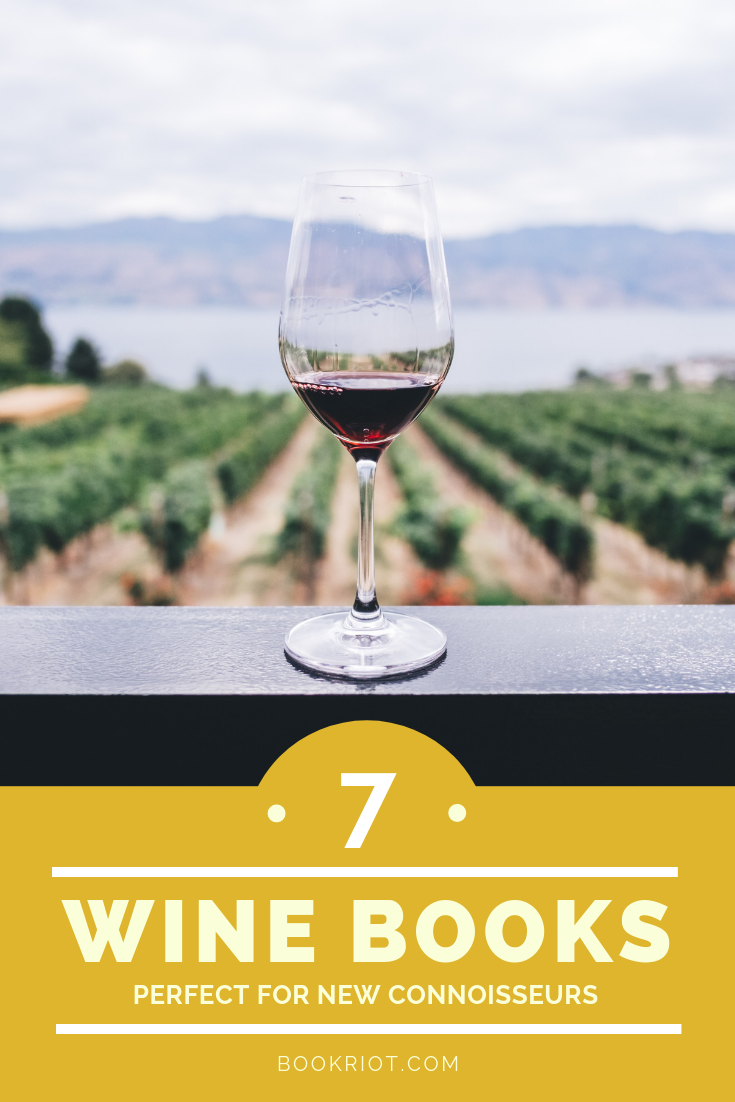 Wine writer Bonné would like you to know that maybe it's okay-and-not-scary to put down that trusty, safe glass of Moscato or Chardonnay and try something new, because wine makers have been having fun making all these new blends and you should totally get in on that (the Moscato will be there when you get back, promise). His approach to wine? "Drink the rainbow." Let Bonné show you how to choose your next bottle, serve it, store it, and what to enjoy it with.
Need some cool graphics and illustrations to help you visualize tasting notes, the reason why there are like half a dozen types of wine glasses, and what the heck a glass of wine is even made of? Puckett and Hammack got you covered. They get down to the nitty gritty of what your wine is made of infographic-style, what you're really tasting, and how to do it like you look like you know what you're doing. This wine guide is seriously cool and a delight to read.
This guide will show you the life of the wee grape in its home region and how it grows up to be the wine at your table depending on what kind of grape it is and where it was grown. Paired well with fun visuals, you'll get a closer look at the making of wine, vineyards of the world, as well as some wine basics.
Wine critic Robinson wants to encourage you to take this book and use it as your guide to conduct your own wine tasting, and even includes wine tasting exercises (with food, she says, because "you won't become an expert if you can't remember anything."). She'll walk you through how wine is made as well as show you some great wine and food pairings, so you never have to sweat it out in front of the wine selection because you have no idea what pairs with pork ever again.
Let Ross take your hand and guide you through wine culture with this funny, sharp, and informative wine handbook. She'll help give you the vocabulary to describe what you're tasting, figure out your own preferences, shop within your respective budget for your favorites, and know how to decipher what's written on a wine label. Where has Ross been all my life? (Okay, not all my life. My adult drinking life.)
Yeah, read that title again. You better believe this is the board book of your inner-child-who-also-drinks-wine dreams. Betts is a master sommelier and he's here to help you smell your way through the main components of wine so you can recognize those notes and hints when you're sniffing the real thing. A few rounds through this scratch and sniff smell test and you'll feel more confident about what's in your glass and actually be able to name the fruit instead of just saying, "I know there's berries in here."
This infographic-heavy book by sommelier Marnie Old will help you talk the talk when it comes to grape varieties, feel sophisticated when you select the exact right wine to pair with that dinner you're attending, and sound bougie at your next wine tasting. It's easy to navigate and gives it to you straight, which makes sense, since Old herself teaches this stuff and was the founding education chair for the American Sommelier Association.
I don't know if you noticed, but those running the wine world and writing about it are a little homogeneous (re: white) and that's unfortunate, because I know for dang sure people across this blue marble love them some wine. Until the wine world becomes more inclusive and we can celebrate a more diverse list of voices writing their own wine guides, here's a list of four POC-owned wineries where you can order your next bottle (or two):
Tucked away in Napa Valley is a winery run by Vietnamese-American Kieu Hoang, who got into this business because he knew what we all know: red wine is good for the blood, y'all.
The first Black-owned winery in Napa Valley is where to go for your Zinfandel needs. (Also, that Chaos Theory blend? Take my money.)
Founded by Amelia Morán Ceja, the first Mexican-American woman to be elected president of a winery, this Napa-and-Sonoma Valley treasure has a little bit of everything you might want to quench your thirst.
Sommelier André Hueston Mack's Oregon-based winery has some of the coolest, funkiest labels that are meant to stand out from your wine rack, from the O.P.P. (yeah you know me) Pinot Gris to the Love Drunk rosé.