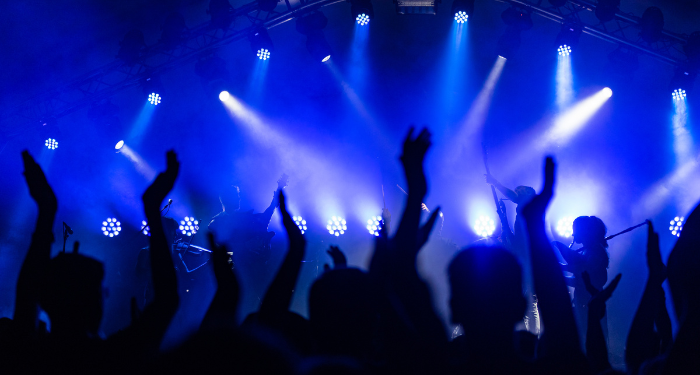 Lists
8 Pitch-Perfect Novels Featuring Music Talent Contests
Despite being an avid musician growing up, I never actually entered any type of competition for it. Sure, I had to audition to be in the All-City Youth Orchestra a few times, and I was in the pit for the one musical my high school did during my tenure there. But I never experienced the dizzying highs and crushing lows of being front and center on stage to try to compete with my peers.
We as a society have always had a fascination with this type of competition. Older readers may remember Star Search or Showtime at the Apollo, both of which hosted a variety of talent showcasing. For most though, American Idol is the first reality show that comes to mind, and it's popularity over 21 seasons has been hard to overstate, inspiring many copycat singing competition shows.
So, given their popularity on TV, it's not a surprise that music competitions can be found in all types of book genres. They can be reality show based, in which fame and money are on the line. Or they can be scholarly, in which case money is still a factor, but the stakes are more about each musician's future. And sometimes, it is just to get the W.
That brings us to the reason for this article. All of the books listed here focus on music competitions of some sort. In them, we will find characters who are searching for fame, glory, money, or a chance to change their future. In all of them, though, the love of music is at their heart.
Adult Books About Music Competitions:
Deadly Overtures by Sarah Fox
In this fourth installment of this cozy series, Point Grey Philharmonic musician Midori is yet again at the center of the murder when one of the four finalists in a musical composition competition is found dead in the theater. When the concertmaster is pointed to as the primary suspect, she puts in the work to find out who really committed the murder to help prevent an innocent person from being convicted of the crime.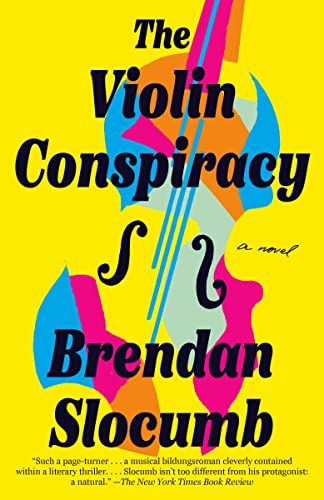 The Violin Conspiracy by Brendan Slocumb
Even though the Tchaikovsky Competition isn't the primary focus of this story, it is what Ray was practicing for when his priceless Stradivarius gets stolen. It's also a good, if hard to read, look into the prejudices that Black musicians face, even in the classical world, face when they are just trying to do what they love.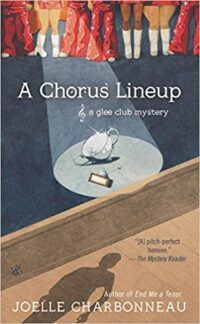 A Chorus Lineup by Joelle Charbonneau
In this installment of the Glee Club Mystery series, choir director Paige and her students from Prospect Glen have made it to the Show Choir National Competition. Soon after they get there, strange accidents happen to all the choirs — with the exception of Paige's. With a heavy cloud of suspicion looming over them, as well as calls for them to be disqualified, Paige sets out to find the real culprit before it's too late.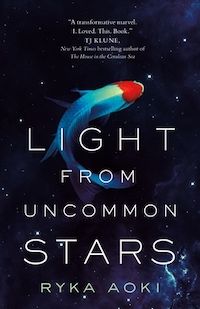 Light From Uncommon Stars by Ryka Aoki
Years ago, violinist Shizuka made a deal with a demon to save her soul. If she brings him seven souls, then she can keep hers. When the time comes for the last soul, she discovers Katrina, a transgender runaway and talented violinist. She believes she has found the last soul, but as she grows closer to the young woman — as well as an intergalactic refugee who has taken solace in a local donut shop — things slowly begin to change for the older woman. As the competition that would result in Katrina's soul being handed over looms closer, Shizuka begins to rethink the choices she has made and what that may hold for her future.
Young Adult Books About Music Competitions: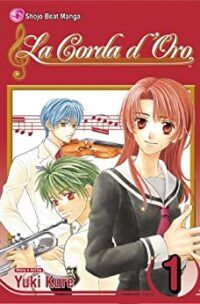 La Corda d'Oro (Vol 1) by Yuki Kure
It's once again time for the Seisho Academy's music competition. Even though the competition is open to all students, historically only students from the music department have made it. After Kahoko, a general education student, glimpses a fairy on campus and is gifted a magical violin, she finds herself thrust into the competition with five other very attractive boys and wonders if this will also be a chance for her to find love.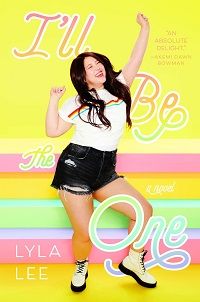 I'll Be the One by Lyla Lee
Skye refuses to listen to what the haters have to say about her body and how she doesn't have a future as a K-Pop artist. After she is selected for a televised competition designed to find the next K-Pop star, she is over the moon. Skye finds herself thrust into the spotlight and subjected to all sorts of comments about her, including her weight. She remains determined to not let anyone, not even the competitor she is drawn to, stop her from achieving her goals.
Battle of the Bands edited by Lauren Gibaldi and Eric Smith
This anthology collection features 15 connected stories told in mostly chronological order about a variety of musicians as they get ready for their high school's annual Battle of the Band event. With this author line-up, you know you're in for a great time and probably a lingering desire to actually be in the audience.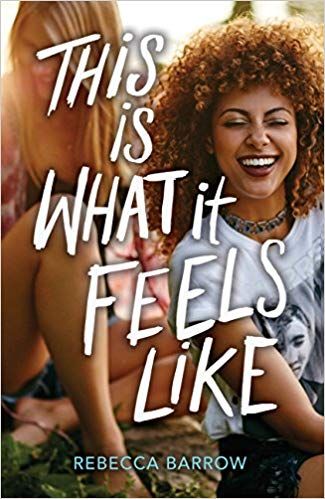 This is What It Feels Like by Rebecca Barrow
Once upon a time, Dia, Jules, and Hanna had plans to take on the world with their band. But due to various changes in all of their lives, those dreams have long since been deferred. However, when it is announced the grand prize for this year's Sun City Originals contest is $15,000, will it be enough of a draw for the three women to rehash their past and come together for a possibly bright new future?
Looking for even more books about music? Check these out: