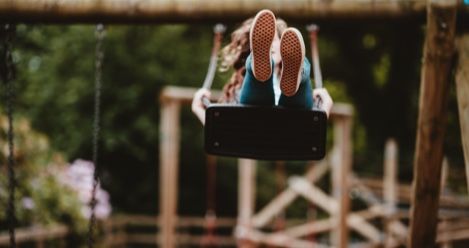 Children's
12 Books About Bullying For Young Readers and Teens
This content contains affiliate links. When you buy through these links, we may earn an affiliate commission.
It's sad, but true – bullying is still a major part of the school experience, whether it's low-level meanness, or outright systemic discrimination. With the school year beginning, books about bullying can be a great resource for children dealing with bullying, or for parents trying to help their kids. Whether they explore strategies for dealing with bullies, show victims how to regain their confidence, or simply help them feel less alone, the following books about bullying are a great starting point for anyone dealing with bullying.
Face by Benjamin Zephaniah
Martin is the popular kid in school – until a raucous night out ends in a car accident that leaves him with a facial disfigurement. Poet Benjamin Zephaniah's debut YA novel Face really digs into the complexities of life as a teenager, showing how Martin's accident takes him from being admired by his peers to being pitied, sidelined, and bullied. While it pulls no punches, it's ultimately a hopeful story, as Martin finds a new community and rebuilds his life.
Cat's Eye by Margaret Atwood
The author of The Handmaid's Tale explores the specific ways that girls can be cruel to each other in Cat's Eye, which follows the story of painter Elaine, who returns to Toronto and has to face up to the impact that a toxic childhood friendship has had on her life. Cat's Eye is an important read for adults trying to understand the bullying that their young daughters may be facing – or for people trying to unpick their own pasts as victim or bully.
A modern-day successor to Cat's Eye, Only Ever Yours by YA author Louise O'Neill also has overtones of The Handmaid's Tale, Brave New World and The Stepford Wives. Set in a dystopian future, girls (known as eves) are brought up in a closed school environment where they are trained on how to be pretty, submissive, and pleasing to the Men who will decide their future, selecting them to either be a companion, a concubine, or a chastity. The story follows frieda (the lack of capital letter at the beginning of her name is deliberate, a reflection of her low status as a woman in an intensely sexist society), whose relationship with her best friend isabel is shaken as graduation approaches and isabel does the unthinkable – she begins to put on weight. frieda struggles with the conflicting goals of negotiating the bullying social structures in the school, trying to secure the best possible option for her future, and remaining loyal to her friend.
Cloud Busting is a beautifully-told story, which is odd, as it's written from the perspective of the bully. Each chapter is told in a different poetic style, and tells the story of Sam, who reluctantly becomes friends with the school loser, Davey. Sam realises that Davey is actually a lot of fun to be around – but as their friendship grows, he realises he has to make a choice about the social pressure he might face, being friends with 'the weird kid'. This book is ideal for middle-grade kids who are starting to worry about their place in the school social structure.
Another novel told from the point of view of a bully, this book was inspired by an incident involving Judy Blume's daughter's fifth-grade class. In Blubber, as in Blume's daughter's class, a girl is singled out for attack by the class bully – the narrator, afraid of being the next victim, goes along with this. Blubber is an ideal read for middle-graders who are afraid and unsure of how to deal with bullying when they see it, and would be an excellent conversation-starter for discussing ways to intervene.
This semi-autobiographical novel was based on comedian and actress Meera Syal's experiences of growing up as part of the only Punjabi family in a predominately white town. It follows the story of Meena as she deals with racist microaggressions on top of the struggles of growing up, particularly through the lens of her relationship with her best friend and sometime tormentor, Anita.
Another debut novel, The Art of Being Normal follows David (later called Kate), a young trans girl who is not yet out at school, but is still targeted by the class bullies for being different. The Art of Being Normal has been critiqued for showing trans perspectives through a cis lens despite the gender identity of the narrator, and it's not an Own Voices book. However, it could be a useful tool for cis teens who are just beginning to learn about trans people, and the story's representations of bullying and support from peers are great.
An oldie but a goodie, this novel by veteran writer Betsy Byars is a brilliant portrayal of how scary and confusing bullying can be. Benjie and his best friend Ezzie have detailed strategies on how to deal with emergencies like shark attacks, quicksand and falling from a great height – but neither of them have any idea how to escape the attention of terrifying school bully Marv Hammerman. Funny and touching, this story is perfect for middle grade readers.
When it comes to bullying (and so many other things), intent isn't as important as impact. In The Name Jar by Yangsook Choi, Unhei, the new girl from Korea, is keen for the other children in her American school to like her – so, when they can't pronounce her name, she agrees to 'try on' some different, American-sounding names. This beautifully-illustrated picture book is a fantastic way of showing young children how seemingly innocuous things can actually be hurtful, and how it's great to learn new things about new people.
Each Kindness by Jacqueline Woodson is another great way to introduce younger children to the problems of bullying and the important of being…well, kind. After Chloe and her friends refuse to play with new girl Maya, they learn the importance of kindness, and how treating other people kindly makes the world a better place.
There are many reasons bullies might latch onto in order to pick on other children. In Cal's case, it's because his family live an unconventional life – they're rejected much of modern technology, with no WiFi and just an ancient black-and-white TV. As well as being a pitch-perfect portrayal of teen interactions and friendships, The Harder They Fall is a Barrington Stoke book, meaning that it's printed on yellow paper in a dyslexia-friendly font.
It's not only contemporary protagonists who have to deal with bullies. Keladry of Mindelan, the first girl to officially go through training as a knight in the kingdom of Tortall, has to fight for her place both on and off the training field. While Kel has to deal with bullying from her peers and her instructors, she also builds firm friendships amongst the other new pages. In this first installment, and throughout the rest of the Protector of the Small series, she stands up to bullies and champions the little guy whenever and wherever she can.
---
School can be scary even without bullies in the mix – if a young reader in your life is nervous about the new school year, have a look at 12 More Picture Books to Ease Those First Day of School Jitters. If your child is fired up about standing up to bullies and doing the right thing, they'll love the suggestions on 9 Books to Encourage Your Baby to be an Activist.
What books about bullying do you recommend?