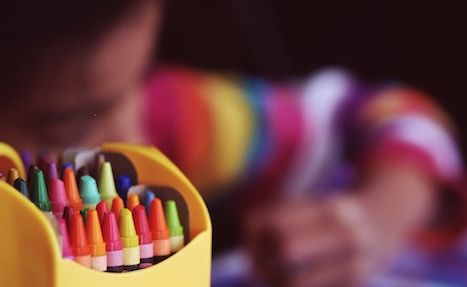 Children's
12 More Picture Books to Ease those First Day of School Jitters
This content contains affiliate links. When you buy through these links, we may earn an affiliate commission.
Last year, we shared 10 amazing picture books that hopefully eased the fears and worries of the kids starting school for the first time and the parents who may have had a difficult time letting go.
It's Back to School time again, which means a new group of anxious and excited kiddos are preparing to enter their first classroom. To celebrate this special time, we've curated another list of picture books that will hopefully ease some of those first day of school jitters.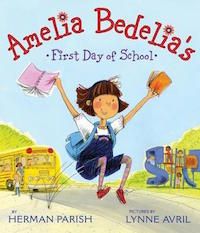 Amelia Bedelia is sure she will love everything about the first day of school because what's not to love: new friends, new teacher, her own desk, gym, lunch, and recess! Share this book with the child who is also super excited to start school.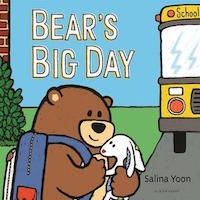 It's Bear's first day of school! He leaves his best friend Floppy, the stuffed bunny, at home, but being away from his best friend is hard. Plus, his first day of school doesn't turn out as expected. In the end, Bear learns that growing up doesn't mean giving up the things we love. This sounds like a great book to read with a child who strives for independence, but is a little weary of new situations.
Tomorrow is Birdie's first day of school, and she is SO nervous! When she enters her new classroom, she is opened to a whole new world of fun and adventure. If your little one is feeling as nervous as Birdie about school, then hopefully this book will help them conquer those fears.
The Class by Boni Ashburn and Kimberly Gee (Illustrator)
Follow 20 young students as they prepare for their first day of kindergarten. Some are eager. Others are nervous. There are even a grumpy few, but they all get dressed, eat breakfast, and head off to school, where they meet their new teacher and become a class. What a great way to show children they are not alone in their feelings about starting school!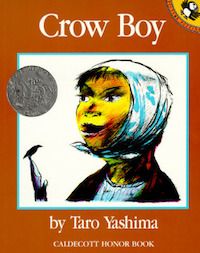 At dawn, Chibi leaves his mountain home to attend the village school, but he is having a difficult time adjusting. Chibi has been an outcast since he hid under the schoolhouse on the first day of school. When Mr. Isobe arrives, the teacher sees things in Chibi that no one else has ever noticed. Use this book to introduce your child to the topic of bullying.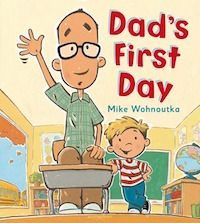 Oliver and his dad have spent the summer doing everything together, but now it's time for Oliver to start school. On the first day of school, Oliver is excited, but dad feels nervous and his tummy hurts. Read this book aloud, and maybe you'll feel less anxious about your baby going off to school.
Lena is very excited about starting kindergarten, but her shoes are very nervous. She can't go to her first day of school without her favorite shoes! While Lena is convincing her shoes to be brave, let her convince your nervous little one to be brave too.
Suit up because it's time for young explorers to boldly go where they have never gone before: Planet Kindergarten. Hopefully, this picture book gives your soon-to-be kindergartner the confidence boost they need to get ready for a new adventure.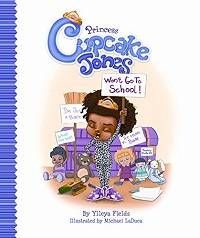 This modern-day princess loves her tutus and her toys, but Princess Cupcake Jones will do anything to avoid her first day of school. However, after arriving at school and meeting a new friend, Cupcake realized that school might not be as scary as she thought. Show your prince or princess that school can be fun with this engaging read.
Mother Mouse must devise "the mouse train" to get her reluctant seven little mice to their first day of school. If it takes a lot of nudging to get your little mice to school, then this book is definitely for you and your crew.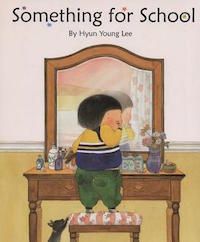 On the first day of kindergarten, the teacher asks the boys and girls to form lines. Yoon gets in line with the other girls, but some children assume she is a boy because of her short hair. When Yoon wears her sister's special headband, no one mistakes her for a boy, but Yoon's sister has been missing her special headband. Thankfully, when Yoon returns to school without it, her friends like Yoon exactly the way she is. A book about a child who doesn't present heteronormativity is an engaging way to prepare young students for a diverse school life.
Suki's Kimono by Chieri Uegaki and Stéphane Jorisch (Illustrator)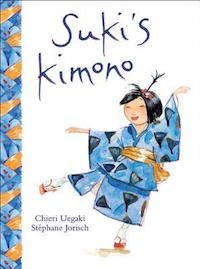 Suki loves her blue cotton kimono because it holds special memories from her grandmother's summer visit, so Suki is going to wear it on her first day back to school, no matter what anyone says. If you have a little one who loves sharing summer stories with the class, then share Suki's story with them!
---
If you're looking for "Back to School" books geared toward older readers, then check out these books to ease those back to school blues for readers of all ages, a few grown up reads , or some steamy classroom romances!