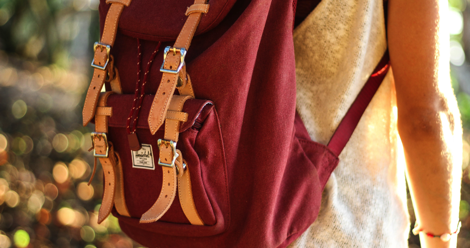 Humor
7 Bookish People You'll Meet In College
This content contains affiliate links. When you buy through these links, we may earn an affiliate commission.
The New Beginnings Book Lover
College can be a time to reinvent yourself. Regardless of who you were in high school, you can be a brand new you when you get to campus. Many people use this opportunity to go from non-readers to readers. Maybe they've always been curious about reading but were peer pressured out of it in high school, maybe they're just feeling extra academic because they just arrived at University. Either way, they're looking for recommendations and a friend to talk to about the brand new worlds they're finally discovering. They're probably reading Harry Potter for the first time…and they are why spoiler alerts for Harry Potter still exist.
The Academic
You kind of get the sense that if this person could just put the books under their pillow and get the information via osmosis, they would. There's not whole lot of love for the act of reading from this person and they've got a highly niche and specialized bookshelf. However, if you want to read interesting nonfiction, they will be more than happy to loan you their annotated copy of Silent Spring by Rachel Carson.
The Homesick Homebody
They've gone home every weekend and when they're not texting their friends and family from back home, they're reading books that remind them of their hometown. You'd like to reach out to them and make friends but you can only hear about their mom's home cooking so many times. They ask if you want to read Inside Out And Back Again by Thanhha Lai and you want to, but are a little concerned a book about not feeling at home somewhere will make their homesickness worse.
The Social Activist
They don't just quote parts of Roxanne Gay's Bad Feminist; they've got the whole book memorized. They came to college ready battle for social justice and it's infectious and a little intimidating. You are all fired up to help in any way you can, but before the next protest you brush up on your Ta-Nehisi Coates essays because you want to be able to hold your own in a conversation with this knowledgeable activist.
The History Buff
You sometimes wonder if this person is aware that books that aren't about the World Wars even exist. They knew they were going to major in history since they were five and have been studying ever since. The only piece of fiction they enjoy is Anthony Doerr's All the Light We Cannot See, which is a good book but they never want to talk about the story, they just want to talk about whether or not he got the details of war right.
The Nihilist
They are always reading but it's never for class. In fact, you can't remember the last time this person went to class. You're not even really sure they're enrolled in your school, but they've been seen in a café late at night reading Fathers and Sons by Ivan Turgenev. They might be a genius but mostly when you try to talk to them about what they're reading they stare deep into your eyes and simply ask, "Why?"
The Bookish Soulmate
You were in the book store looking for something new to read. Just as you were reaching for Nalo Hopkinson Falling In Love With Hominids you looked up and made eye contact with the person next to you. You spent two hours exploring the book store together and comparing notes and reactions on various books. They're your forever book friend. When you can't believe how stupid a character is being you pester them into reading the book with you so you have someone that understands. They've recommended to you all of your favorite books and you've opened each other's eyes to whole new genres you never knew you loved.