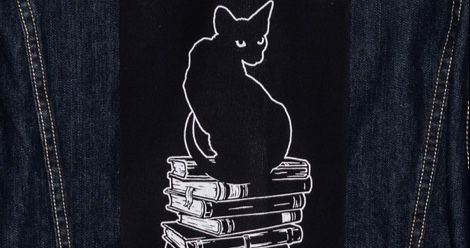 Bookish Patches For All Your Winter Fashion
As winter arrives, we're all piling on the layers. And when it comes to layers and fashion, there is only one thing better than a denim or leather jacket covered in patches and pins…a jacket covered in bookish patches and pins! Perfect for displaying your allegiances: to a political position, to a fandom, to your identities, and now to books. It's a tried and tested look just waiting to be committed to. So now's the time to cosy up inside, throw on an audiobook, and decorate those jackets with this collection of book-themed patches.
Miscellaneous Patches
Book Club Rocker. Proudly display your membership the mightiest of gangs: the book club. 
Cat on Books. That winning cats and books combination slays my heart again.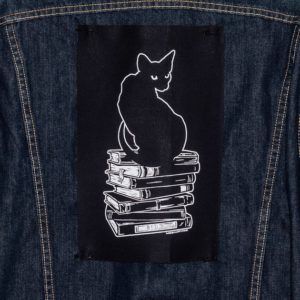 Just One More Chapter. Hear the nightly cry of all book lovers.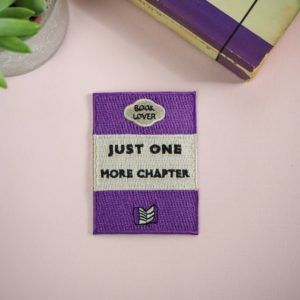 Read a Fucking Book. In these times of celebrated ignorance and fake news, most of us have wanted to yell this at someone. And now your jacket can.
Read Rise Resist. Courtesy of Powell's, Portland. Never forget that books are inherently political.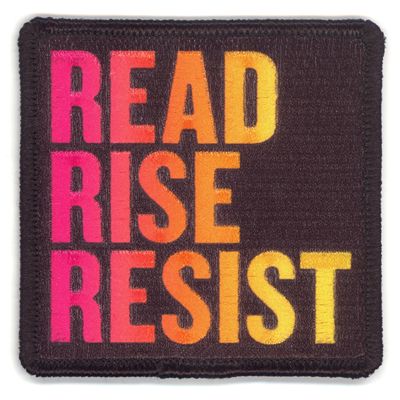 Skull and Books. The gothest of patches for all your gloomy bookish needs.
Comics and SFF Patches
Demon Girl Gang. Here for that dual gang membership: the aforementioned Book Club and the Demon Girl Gang. From comics illustrator Jen Bartel. Appropriate for girls of all genders.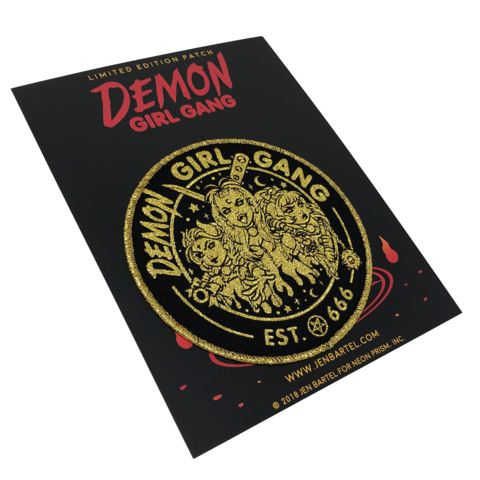 I Survived the Summer Reading Programme. In the world of Welcome to Night Vale, surviving the Summer Reading Programme is a bit of a challenge. But here too it's always good to show pride in your accomplishments.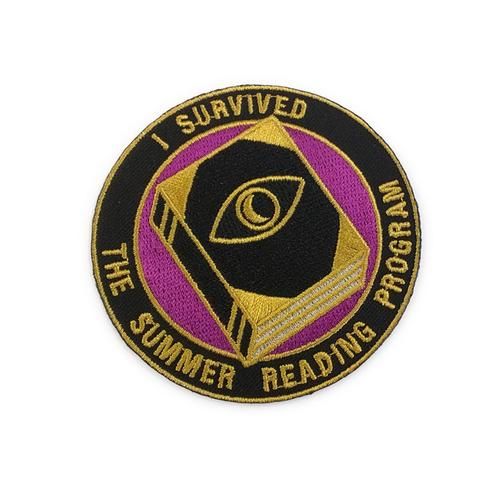 Pow. There are many "pow" patches out there. But this is the only one described as "metallic and shiny vegan pink leatherette and rainbow vinyl," so this one wins.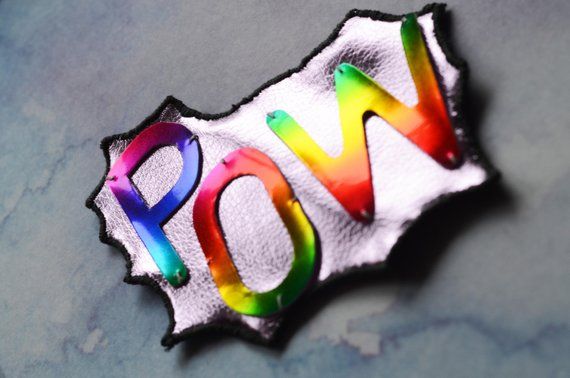 Vogon Poetry. Celebrate the third-worst poetry in the Universe. The poetry will probably make you want to tear your own limbs off but what doesn't these days?
Harry Potter–Themed Patches
Azkabanned Book Club. Read banned books! Access all the information and stories those in power don't want you to have! I have this patch on my own jacket and love it.
RIP Hedwig, Died Never. This patch for true believers comes along with the Hedwig Lives zine.
Wands Up, Resistance is Magic. There is a lot right now that requires resisting. Use this magical patch to remind you to stand strong.
Patches for Kids
Cat with School Books. Get your kids started on the patch life early with the stellar books and cats combo.
The Very Hungry Caterpillar. The first love of many a book caterpillar.
See here for more bookish patches.