News
Bookish Cyber Monday Deals
Good morning book-lovers, do you have your credit card ready and a big pot of coffee at hand? Good. Because you are about to see a few great deals on booky things, and you need to be alert since some of these sell out quickly.
Amazon
The first thing you see when visiting amazon.com today is that the Kindle Fire is on sale. The Fire HD is available for $119 and the Fire HDX for $179. Now may be the time to buy a Kindle, people.

The deals on books that caught my eye are as follows:




Time's Big Book of Why, Star Wars Origami, I'd Know You Anywhere My Love, and the Complete Beer Course. (I know I'm going to get the beer one). The deals start at 1:00 Pm. Also: Star Wars Origami??! I wonder how those things will look paired with the the Beer Course…
Barnes and Noble
Barnes and Noble, which is still mostly a bookstore (unlike Amazon which now has everything in the world) had a clearer navigation for us book nerds, and it really seems, after a bit of poking around, that everything is on sale.
The biggest pull for me, however, was the "buy one, get the next for $10" deal on their beautiful Collectible Editions.
My choice would clearly be Ray Bradbury's Martian Chronicles and Gabriel Garcia Marques' One Hundred Years of Solitude.
Also, enter their Cyber Monday coupon code, CMONDAY25 for extra 25% everything (except Nooks and Nook books).
I tried this with the complete boxed set of George R.R. Martin's Game of Thrones books, originally marked down from $90.00 to $45.00. And then I tried their coupon code (you know how often the coupon applies EXCEPT on that particular item?) well, it worked, the complete set was now $35.95.
Open Road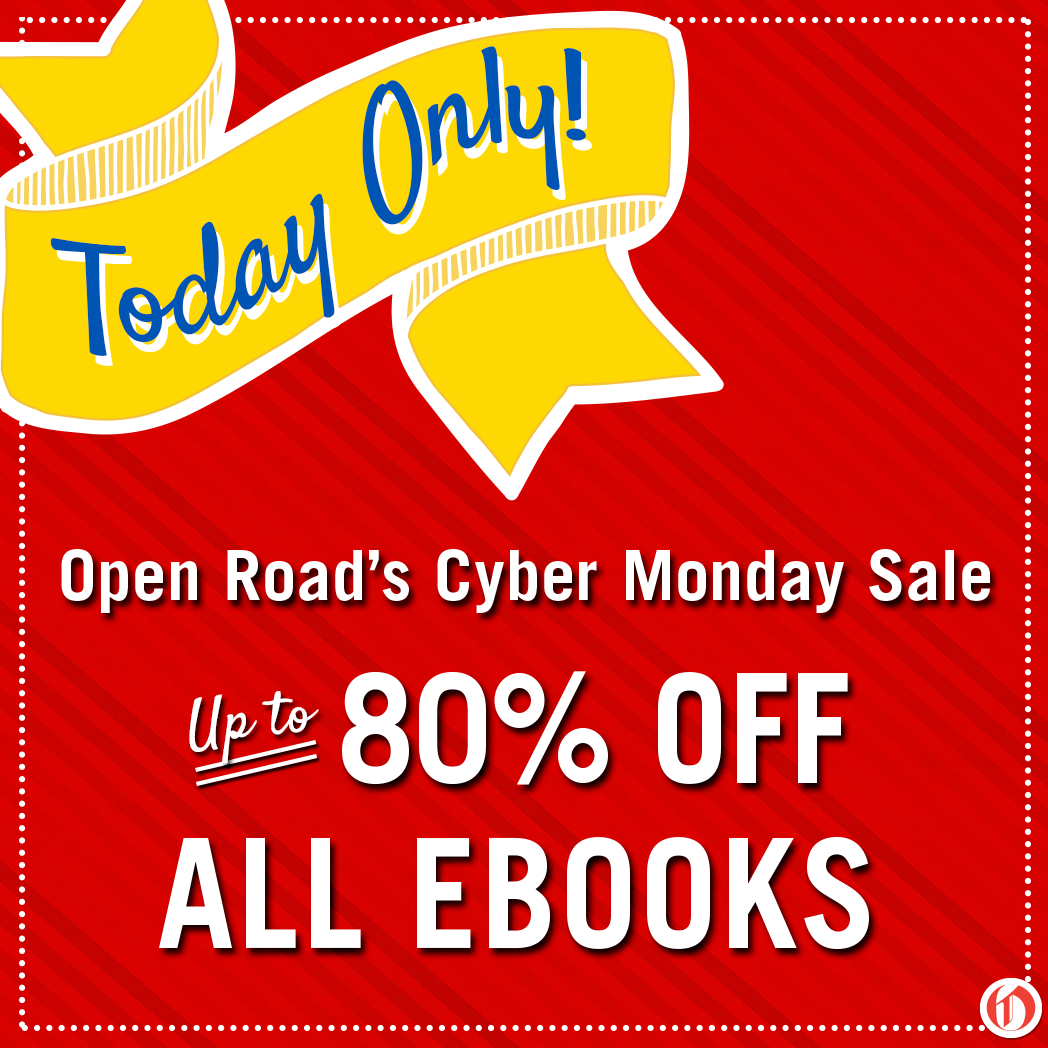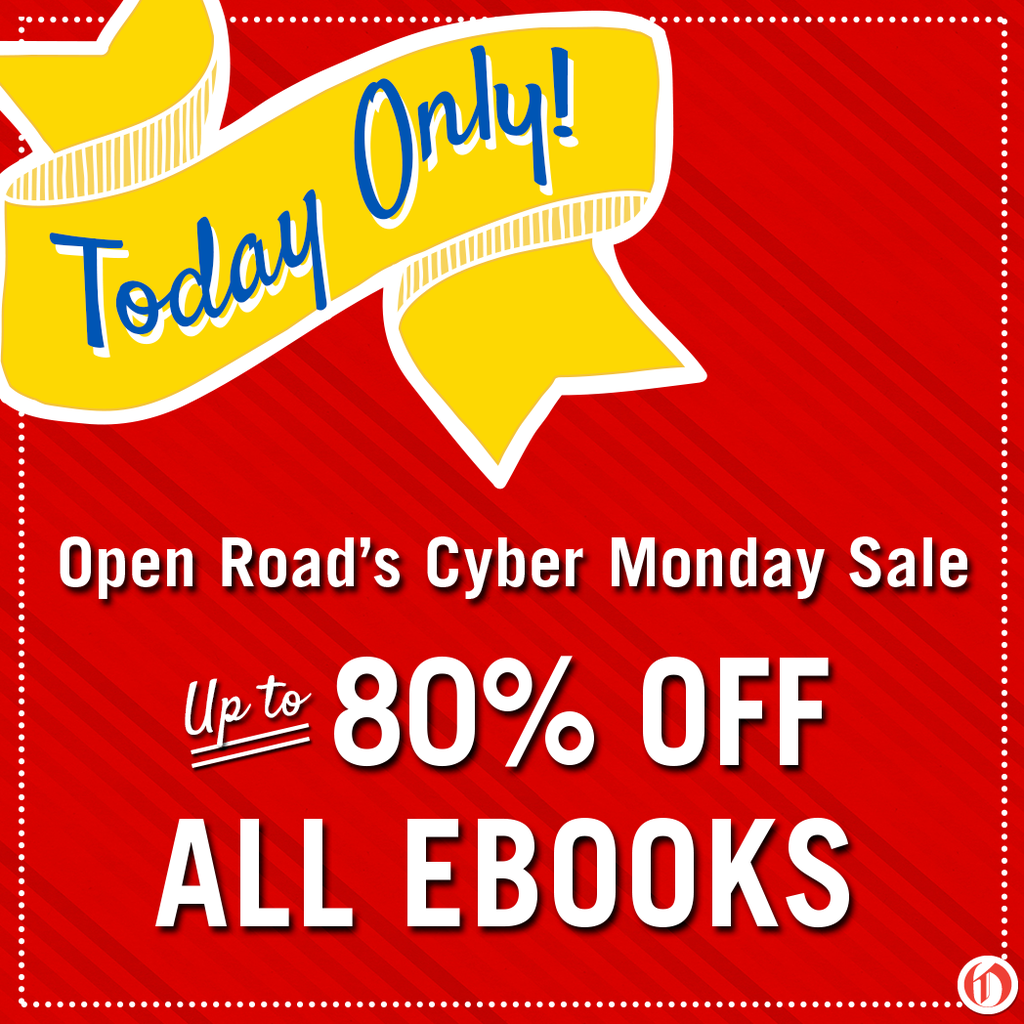 Get up to 80% off all ebooks in the Open Road catalog. That's more than 4,000 titles! The offer is good today only, and it includes Riot favorites like A Sport and a Pastime, All Creatures Great and Small, and Fear of Flying.
Kobo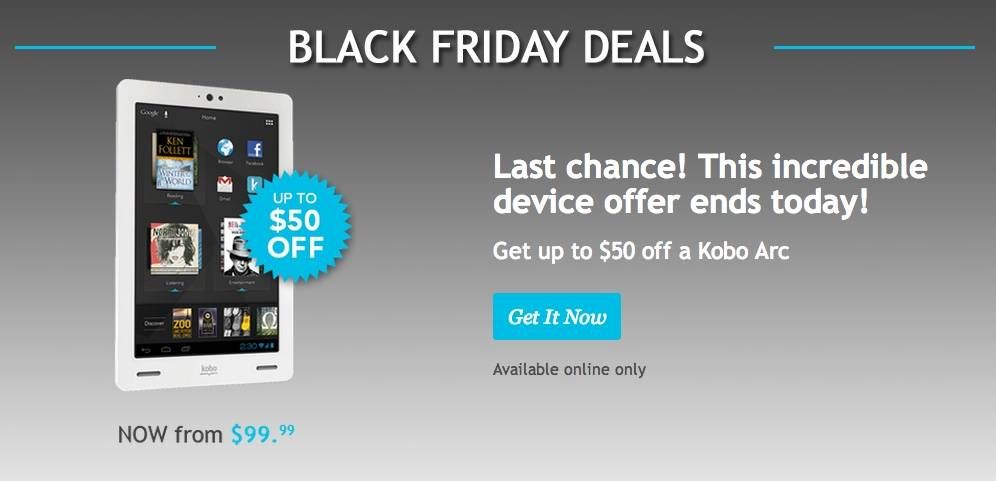 Our partners at Kobo have a variety of deals. Get up to $50 off an ereader or tablet with their extended Black Friday sale. Use the code CYBERMONDAY for 80% off bestselling ebooks and magazines and 50% off genre and indie reads.
Out of Print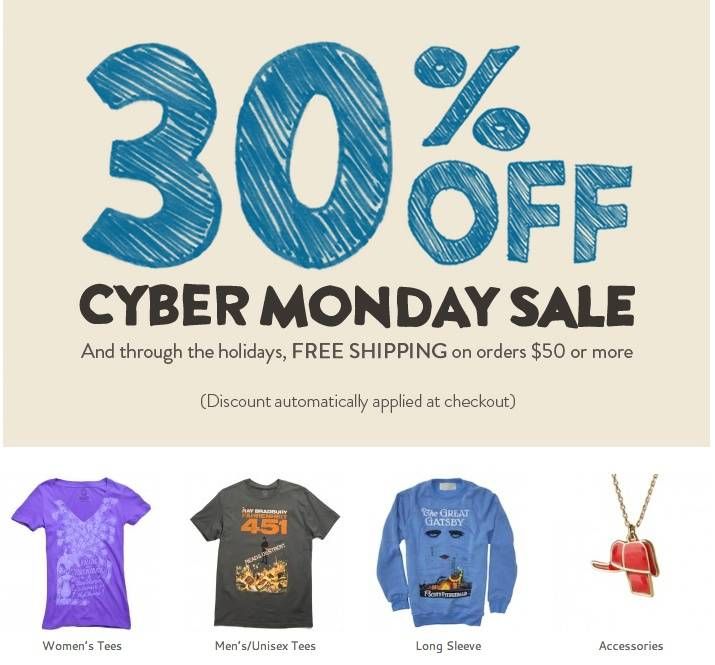 Save 30% on bookish clothing, accessories, notebooks, phone cases, and more at Out of Print clothing, today only. Wear your book nerd pride!
Google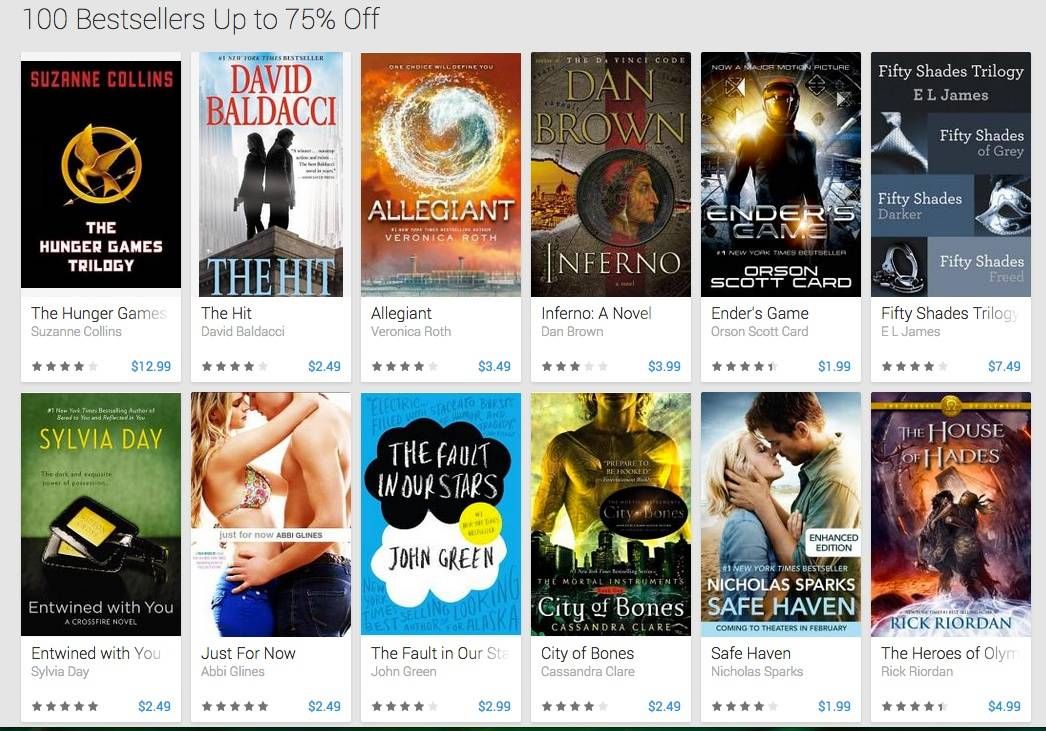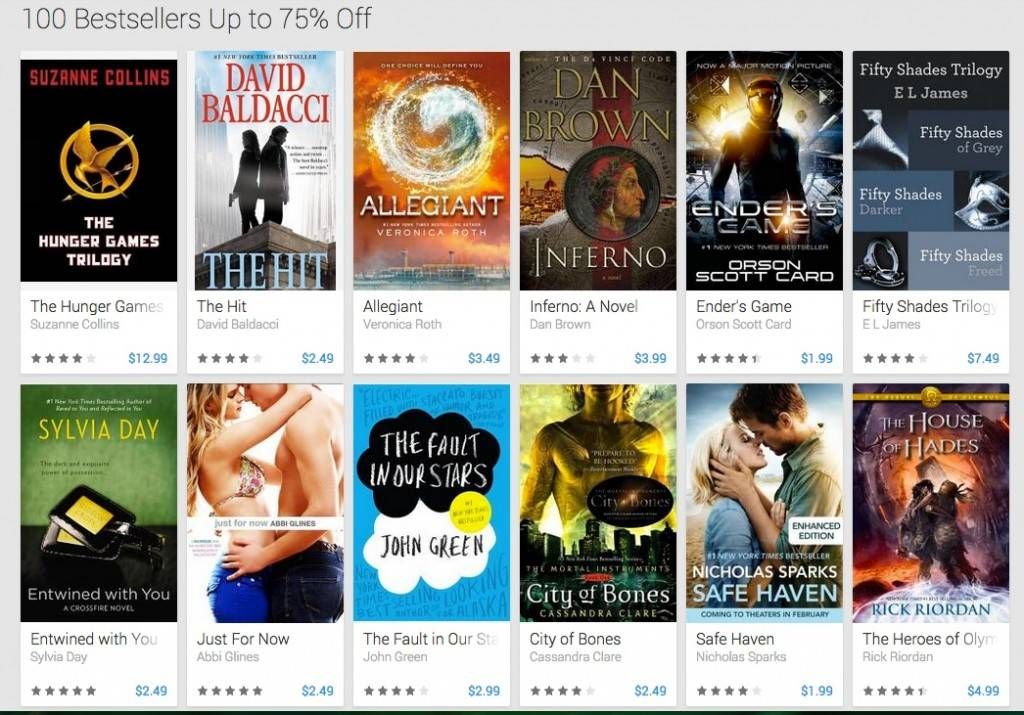 This is a more limited sale, but a sale nonetheless. Get up to 75% off one hundred bestselling titles.
Get shopping, shoppers!
Also, please use the comments to tell us if you spot any great deals out there.