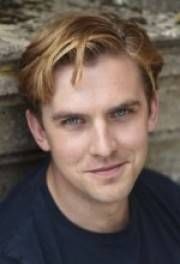 Audiobooks
Bookish Celebrities: Audiobook Narrators
A few months ago, Audible announced a line of A-List Audiobooks, "Performed by Hollywood's Finest." A couple of the narrators included in the list had done audiobooks before, including Samuel L. Jackson (Go the F**k To Sleep) and Anne Hathaway (The Princess Diaries). Others don't appear to have many credits to their names as narrators, but they are common faces in book-to-movie adaptations, like Colin Firth, Kate Winselt, and Nicole Kidman. Hollywood actors are not new to the audiobook world, however. Here are a few that didn't make Audible's A-List, but whose contributions should not be overlooked.
_________________________
Dan Stevens
Dan Stevens first caught the attention of the American audience with his portrayal of Matthew Crawley in the uber-popular Downton Abbey. He is one of Britain's leading young actors, with starring roles in several major television productions, including Andrew Davies' adaptation of Sense and Sensibility. He studied literature at Cambridge and is one of this year's judges for the Man Booker Prize. He is the narrator of several audiobooks, including The Invisible Ones by Stef Penney, Fall of Giants by Ken Follet, and The Angel's Game by Carlos Ruiz Zafon. He won a Galaxy National Book Award for "Audiobook of the Year 2011" for his work on Louisa Young's My Dear I Wanted to Tell You.
Campbell Scott
The easiest place to find Campbell Scott these days is on USA. He plays Boris, an insanely wealthy and mysterious German aristocrat, on the show Royal Pains. He is so good in this role, that I, personally, had no idea that he wasn't German. In reality, he is the son of American actors George C. Scott and Colleen Dewhurst. He has appeared in a variety of film roles, most notably 1991's Dying Young, opposite Julia Roberts. He has been narrating audiobooks since the 1990s, and has lent his voice to a wide variety of titles, including Stephen King's The Shining, Margaret Atwood's Oryx and Crake, and Nicholas Spark's The Notebook.
Bronson Pinchot
It has been a long time since Bronson Pinchot played the endearingly goofy Balki Bartokomous on the sitcom Perfect Strangers. He has appeared in films such as Courage Under Fire, True Lies, and The First Wives Club, and he continues to make regular appearances on screen. Pinchot has found great success as both a voice actor and an audiobook narrator. His credits include classics from Edgar Allen Poe and Mark Twain: non-fiction like My Korean Deli, and children's titles like A Hero's Guide to Saving Your Kingdom. He won an Audie in 2010 for his work on Matterhorn, followed by two more in 2011 for Caribous Island and Everything That Rises Must Converge.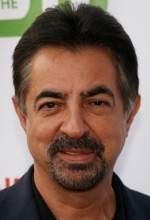 Joe Mantegna
Joe Mantegna can currently be found on the CBS drama Criminal Minds. There, he plays an FBI agent, though he is often cast as a mobster or other bad guy. He has won three Emmy Awards for his miniseries work, including his portrayal of Dean Martin in HBO's The Rat Pack. He is also an accomplished stage actor, and he won a Tony award for his role as Richard Roma in Glengarry Glen Ross. His forays into voice work include a recurring role as Fat Tony on The Simpsons. As a narrator, he has read a number of popular mystery/thriller/crime novels, including Mario Puzo's The Godfather, several titles in the Robert B. Parker Spenser series, and books by Steve Martini and Jeffrey Deaver.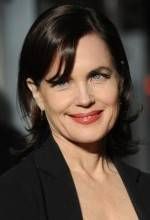 Elizabeth McGovern
Elizabeth McGovern made a name for herself when she was nominated for an Academy Award for Best Supporting Actress in 1981. She was 20 years old, and she played the part of Emily Nesbit in Ragtime. Since then, she has worked continuously on TV, on stage, and in films such as the 1990 adaptation of Margaret Atwood's novel The Handmaid's Tale. Currently, she plays the part of Cora, Countess of Grantham on Downton Abbey. She is also a singer-songwriter, and she is a member of the British band, Sadie and the Hotheads. As an audiobook narrator, she has read Alias Grace by Margaret Atwood, The Portrait of a Lady by Henry James, and, most recently, The Chaperone by Laura Moriarty.