Lists
5 Bookish Activities for Mercury Retrograde
This content contains affiliate links. When you buy through these links, we may earn an affiliate commission.
Yes, it's that time again. When the thing happens in the sky that makes it feel like winter all over the planet. Translation: Mercury retrograde (MR) begins today and lasts until April 15.
Obviously, I'm not an astrologer, but I'm ruled by Mercury so every time it goes retrograde it sends me reeling. I've spun around the sun enough times to learn coping tactics. Like a true island girl in a snowstorm, I curl up inside, sleep deeply and dream, and binge-read. Here are five MR-friendly literary activities to bide your time. (Some advice: since we aren't supposed to begin anything new, make sure plans are in order before Mercury undoes its thing.)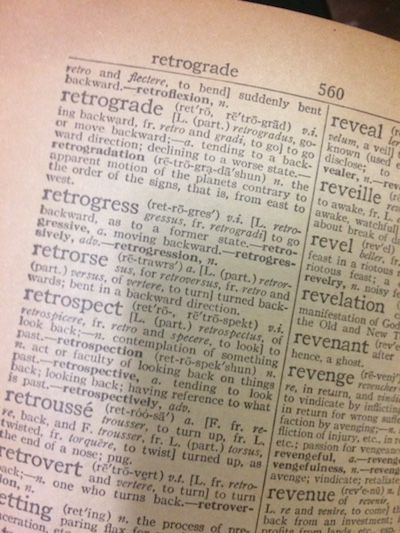 Visit the Library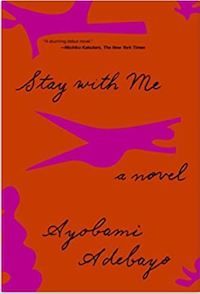 Because it might be in our best interest to avoid travel, visit one of the Heavens on Earth nearest you. The place that no matter how often you drop-in, books are free as long as you return them on time. Reading is a way of seeing the world without physically going somewhere, so take your imagination to Nigeria in Ayobami Adebayo's Stay with Me, Paris in Gertrude Stein's The Autobiography of Alice B. Toklas, Shaker Heights, Ohio in Celeste Ng's Little Fires Everywhere.
Live-Tweet your Current Book
Because of that whole inability to articulate what we actually mean and the inability of others to comprehend what we're saying, don't string together original words. Instead, live-tweet, post, or insta the lines, excerpts, and pages that punch you in the gut, make you ugly cry, laugh but shun sharing those feelings. You know what happens when you send sentences out into the world now. They jumble, face-plant, upset someone, get zero likes.
Simply share the words that sent tingles up your arms. Use quotation marks. Credit the work and writer. Other people will probably appreciate you smarting up their feeds, easing beauty into their vision. Plus, literature always needs publicity. (Google Kima Jones's "If you love a writer" series on Twitter for additional ways to elevate women writers of color. By the way, if you have to Google Kima Jones, you could be doing better, sweetie.)
Start a Silent Book Club
MR is known for miscommunication. It effects self-expression in all forms from postcards to texts to emails to Snaps to tattoos on the body and messages written in the sky, so reign in those missives. Be close to people you care about without talking. The founder of Silent Book Club, Guinevere de la Mare, calls the mum movement for bibliophiles "an introvert's dream. Because wouldn't we all rather be reading?" A solid argument.
Meet at a coffee shop, park, or bar, then shut your mouths and open your books. If you're a one-on-one type and the lone reader of the twosome, engage in parallel play. Inhale a chunk of pages while the other watches some show you hate and play footsie.
During MR, we're supposed to elude buying anything that isn't absolutely necessary. Because our thinking is affected (a kind way of saying irrational and angsty), bad judgement is difficult to dodge, so the more we purchase the more likely we'll suffer buyer's remorse. Evade the huge commitment of charging a not-right-for-you book and having it glare at you nonstop from your shelf.
To avoid extra commuting, find compatible coworkers or people elsewhere you routinely frequent (brunch, yoga, bowling league). While treading carefully and taking your time no matter what disaster crosses your path, arrive with a book or two you don't mind parting with and switch.
Temper with Poetry
Any time you flirt with the idea of getting blunt bangs, read a poem instead. When you think maybe the lob will welcome new energy into your life, read a poem instead. Every time you want to text that person you probably shouldn't, read a poem instead. Every time you ponder buying a tiny house, moving to a new city, trading in your car for a motorcycle, trading in your bus pass for a car, trading in your bike for rollerblades, read a poem, read a poem, read a poem, read a poem instead. If you're blanking on poetry collections, seek Shara McCallum's This Strange Land, Danez Smith's Don't Call Us Dead, and Kai Cheng Thom's a place called No Homeland.
OK, I may have piled on the drama earlier. Astrologer Mecca Woods says, MR is "actually our friend" and "nothing to be afraid of." She urges us to look inward and rethink things. Now, let's ease off the gas pedals, not go into the world more than we have to, light lavender candles, and make Mercury retrograde beautiful.