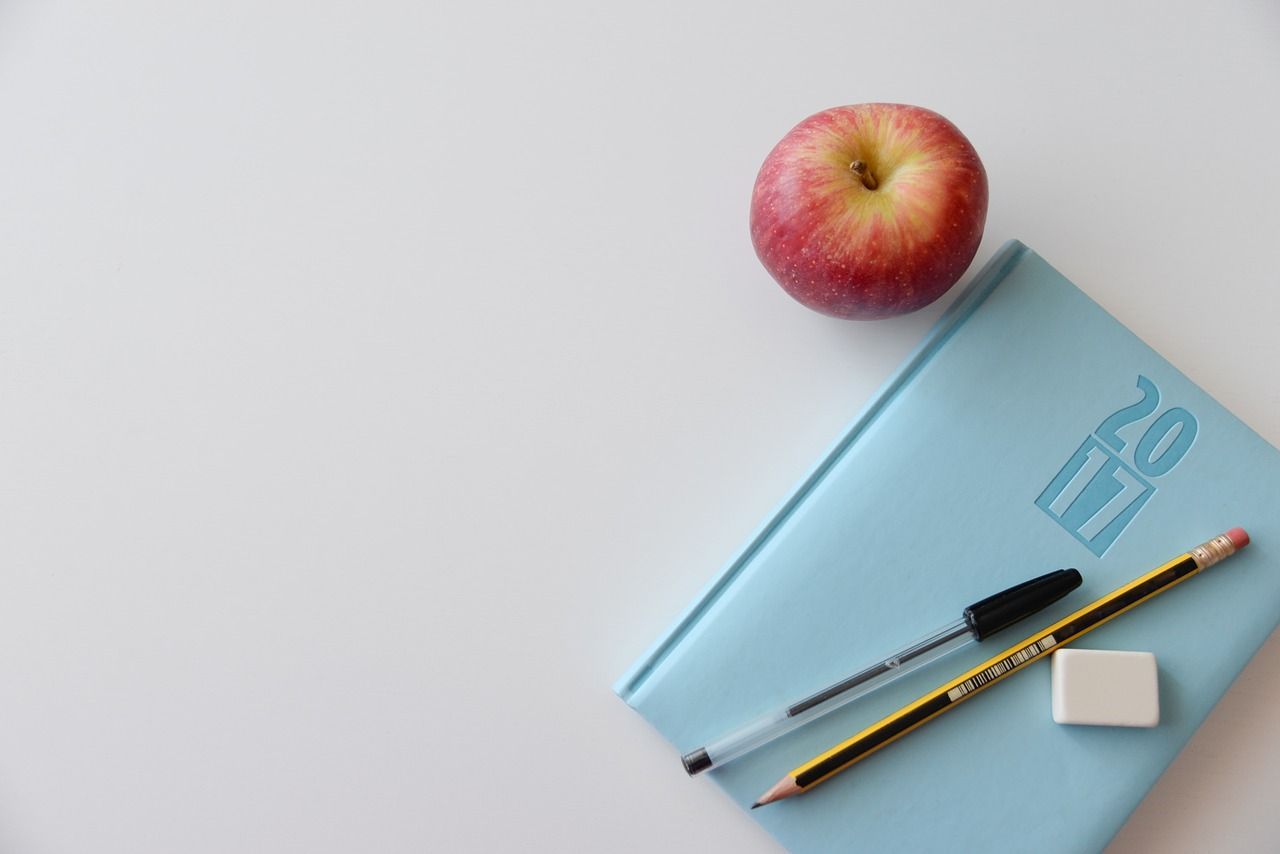 This content contains affiliate links. When you buy through these links, we may earn an affiliate commission.
On 1st January 2017, I took a deep breath and said the following words to two friends:
"I think I might start a podcast."
Then I spent most of the year thinking vaguely about it and being too terrified of the technology to make it happen. The idea of the podcast didn't happen because I love podcasts (though I do! How I do!). It happened because I love books, and specifically because I realised that I didn't know anything about the book scene back home in the UK and that part of the reason for this is that there isn't a British Book Riot equivalent. And maybe the "if you can't find the book you want to read, you should write it" logic applies to podcasts too.
Thanks to a Facebook group I found and to the genius idea of getting someone else to look after the scary technology for me, the Brit Lit Podcast was born on 5th October 2017. It's been a lot of work, but also so much fun, and such a privilege to get to speak to authors whose work I admire, like Elizabeth Day, who wrote The Party, one of my very favourite books of the year.
I asked my fellow Book Rioters to tell us what they've achieved this year, too. They're an accomplished lot! Maybe you'll find inspiration for a 2018 project among these.
I think my biggest bookish achievement this year was actually becoming part of Book Riot. Not only am I doing one of the things I like the most – writing – I'm specifically writing about books! Everyday I get new recommendations from other contributors, I come across geekish things for book lovers, and I always have a place to talk and freak out about books whenever the need arises – and this comes from a bookworm who doesn't have many friends who are avid readers, so being part of this community feels very special to me. Also, I've managed to finish my Goodreads challenge for the second year in a row, this time beating my own personal record in many years.
My biggest bookish achievement involved actually publishing a book! I have a Young Adult science fiction out, called Neo Mecha Mayhem. Alban Lake published it, after I did a fire-round of editing with a sensitivity reader over two months. That required studying grad school papers, academic books, and Japanese dramas. The end result is a book much better and more sensitive to the region it represents in Okinawa, Japan.
My biggest bookish achievement this year was having the opportunity to interview Jeannette Walls prior to the release of the adaptation of her book The Glass Castle. That book has had immense personal meaning to me for many years. It helped me through one of the toughest times in my life and made me realize I was not alone. Having the opportunity to speak to Walls about our mutual childhood experiences was one of those moments that Early-20s-Elizabeth never would've fathomed happening. It was an honor like no other.
I think I have two bookish achievements I want to talk about. The first one is that I got my first real full-fledged librarian job after finishing library school at the end of the summer. Being a public librarian has been a long-time dream and I am finally there!! I'm also serving as a judge on a book awards committee for the first time ever this year and into next year (although it's still a secret so I can't tell you which one) and it's another bookish thing I've always wanted to do.
Kind of a weird one, but I've learned that it's ok to quit reading a book if it just isn't doing it for me. I'm a perfectionist and an overachiever and just the thought of not completing something makes me super uncomfortable and nervous. But, this year a blogger friend said to me, "Life's too short to read books you don't like" and it strangely stuck with me.
I've got two I want to celebrate: the first is being asked to cohost the Book Riot mystery/thriller podcast, Read or Dead, with Rincey Abraham. I was an avid Book Riot podcast listener long before I became a contributor, and being on one of the podcasts was always a fun "wouldn't it be cool?" daydream for me. Now every two weeks, it's my reality and I absolutely love it.
The second is from a Book Riot article earlier this year on the lack of diversity in the Library Reads lists. Overall, I think it got a pretty positive reception from librarians, but I was absolutely floored when Early Word, which has been one of the top librarian/publishing resources for the last decade or so, reposted my article and called on publishers to create tools to help librarians choose more diverse books for Library Reads. Since that posting, Macmillan, Penguin Random House, WW Norton, Ingram, and HarperCollins have created "diversity catalogs" in Edelweiss specifically to help librarians find more diverse titles to read and potentially recommend for Library Reads. (https://www.earlyword.com/2017/07/03/towards-diverse-libraryreads/) I was amazed to see something that I had written have such a visible impact, and I was delighted to see other librarians taking up the cause as well.
My biggest bookish achievement was being accepted into Vermont College of Fine Arts' MFA in Writing for Children and Young Adults program. Though I was accepted in the spring, I deferred to start until January 2018. While this was the right decision, that extra time triggered an existential crisis of sorts, making me really question whether writing was the right path for me, whether I could indulge in that fantasy. And of course it was—my passion for writing and reading is so a part of me and my personal history that I cannot tease out when that love and ambition started. It's been a constant my entire life. I eventually overcame these nerves, and now I am beyond excited to start in January. From here on out, I am committing myself fully to my bookish writing and reading goals. This is my future, my destiny, and I intend to throw myself into it with every bone in my body.
My biggest bookish achievement this year was finishing my Master's in English Literature! Every other 2017 book achievement I'm happy about–getting back into reading for fun, starting to write for Book Riot, discovering how much I love listening to new YA on Audible, and so much more–became possible when I finally completed a literary achievement that stopped making me happy a long time ago. I'm proud of myself for getting all the way through the program and even prouder of the literary life I'm building now in its place.
I made it through all of Shakespeare's sonnets and 80% of the plays—and I expect to be able to finish the plays over the winter break, by spring at the very latest. I tried, when not reading Shakespeare or Shakespeare commentary, to read books by women and / or authors of color. And that turned out to be pretty magical. I think my reading of Sing, Unburied, Sing was enhanced by my Shakespeare reading, and I look back at the bard differently for having read Jesmyn Ward's beautiful novel. This was not an easy year. A close family friend died very suddenly in the spring. That tragedy lent extra pathos to every book or play or poem.
I had so many incredible bookish achievements this year, including becoming a Book Riot contributor and reaching 2,500 followers on my blog. I also had book reviews shared by some of my favorite authors, and met authors including Toni Morrison and Nnedi Okorafor. But I would say that my top accomplishment for the year is accomplishing my diversity goals for the year. Last year, in protest of what happened in November 2016, I decided to read 100% women authors for the rest of the year. That was so rewarding that in 2017 I made a concerted effort to read consciously more diversely as well as to make sure to read over 50% women. It's been immensely rewarding. My reading life has been eons better, and I've broken out into so many fantastic worlds and new authors. It's something that is no longer a goal—it's just how I read.
What about you? What's your biggest bookish goal of 2017? What do you hope to achieve in 2018?