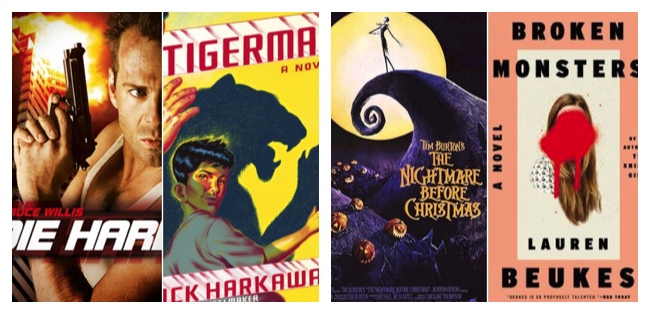 Pop Culture
Book, Actually: 10 Novels to Pair with Christmas Movies
We've all got our favorite version of Dickens' A Christmas Carol — and for my money, it's the Muppet Christmas Carol — but what books might you pair with the rest of your holiday viewing? Never fear, for I have opinions about this.

1. Die Hard and Tigerman: For a reluctant, hard-core hero to match John McClane, there is no one like Lester Ferris. He's motivated by family and unyielding conviction in what's right, he's not afraid to beat the stuffing out of the bad guys (in really amazingly innovative ways), and his story will tug on your heartstrings. Have tissues handy.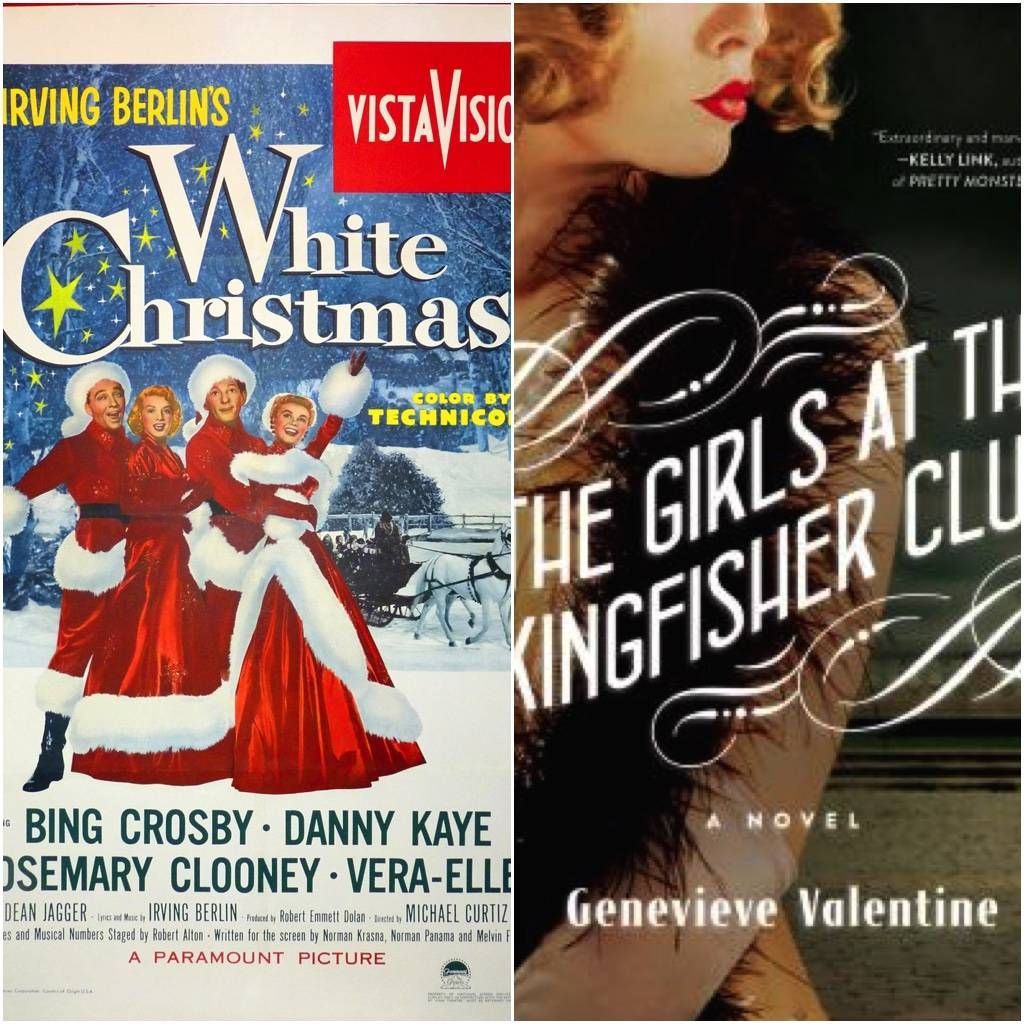 2.
Irving Berlin's White Christmas
and
The Girls at the Kingfisher Club
: As Danny Kaye assures us, the best things happen while you're dancing! And no one knows that like the twelve Hamilton sisters, whose only freedom comes from sneaking out to speakeasies and wearing away their dancing shoes.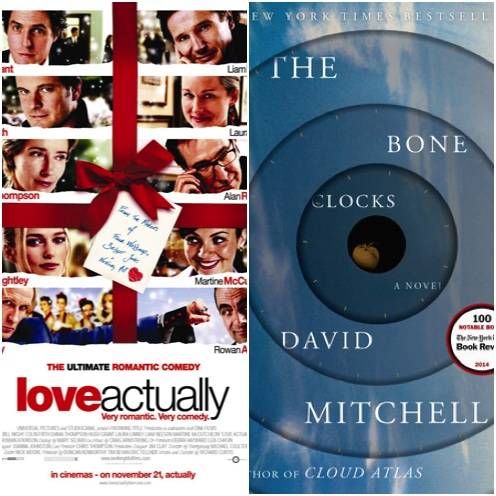 3. Love, Actually and The Bone Clocks: Need to be reminded that we're all connected and love really is all around, while also keeping track of a zillion characters? The Bone Clocks has you covered. Multiple viewpoints: check. Lives — and loves — that connect in strange and unpredictable ways: check. A few sad stories, but ultimately a hopeful ending: check!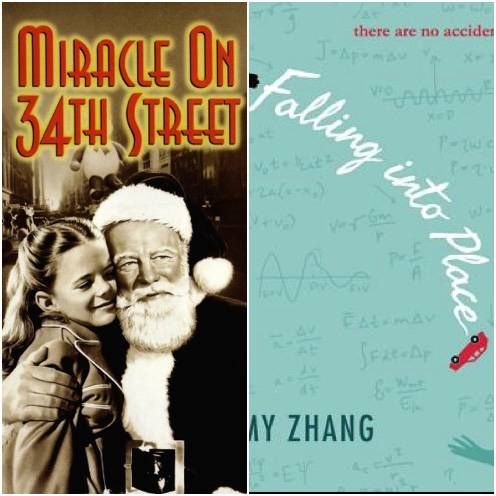 4. Miracle on 34th Street and Falling Into Place: Take one cynical, jaded girl. Add a touch of magic and a struggle to rediscover faith. Meet Liz Emerson, who has just tried to kill herself. Zhang's debut novel takes a good hard look at what it means to give up — and what it takes to come back from it.

5. Bad Santa and The Last Werewolf: If you are in need of some seriously raunchy, smart fun, The Last Werewolf is for you. You'll laugh, you'll cringe, you'll gasp, you'll go "Eeeeewwww," and then you'll go back for more.
6.
Go
and
Love is the Drug
: Teenagers on the loose, making bad decisions (sometimes under the influence), and getting way in over their heads? Alaya Dawn Johnson's vision of two teenagers, making their way through a future Washington, D.C. under siege from a pandemic and riddled with conspiracies, fits the bill perfectly.

7. Rare Exports and The Blue Fox: The Scandinavians know their surrealism. Atmospheric, occasionally gorgeous, and occasionally mind-boggling, Sjon's The Blue Fox collides the real world with myth and proudly presents the results.

8. Nightmare Before Christmas and Broken Monsters: Nothing is what it seems — and some things are a whole lot more sinister. While it doesn't have the lightness that Nightmare brings, Broken Monsters definitely has the bizarre, the grotesque, and the magical.

9. Elf and 2 A.M. at the Cat's Pajamas:: Marie knows what it's like to be stuck in a world of grown-ups who just don't believe. It's her dream to sing at the jazz club The Cat's Pajamas, and nothing — not being nine years old, or having a complicated home life, or the fact that the club might not even be open — is going to stand in her way. Sweet, zany, and just a touch slapstick.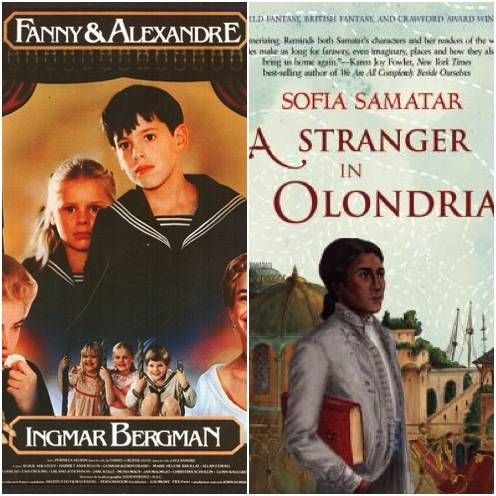 10. Fanny and Alexander and A Stranger in Olondria: Samatar rivals Bergman with the complex world-building, gorgeous backdrops, and quiet tensions of A Stranger in Olondria. An incredibly rich and seamless reading experience, the settings and characters both will haunt you long after you stop reading.
These are just a few of my favorites — what would you recommend for me, friends?
____________________
Need a last-minute present for the book worms in your life? Grab a gift card from the Book Riot Store for 30% off with checkout code EBOOK30 –