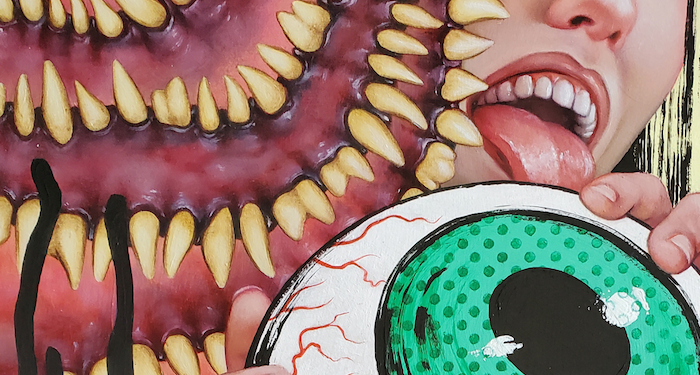 Horror
9 Body Horror Novels by Women about Losing Control
This content contains affiliate links. When you buy through these links, we may earn an affiliate commission.
Body horror is a particularly skin-crawling type of scariness for me. The idea of something that is so yours not being yours anymore is chilling. That sense of ownership and control, the inherent belief that your body will obey you, disappears and helplessness takes its place. While I think anyone can understand that fear to a certain extent, I think women and femme-presenting people have a particular understanding of what it means to have a body that isn't quite their body anymore.
From a young age, women's bodies are often commodified and sexualized, becoming a spectacle or privilege for others to look at, comment on, and touch without permission. Many women have to think through how their body will be perceived, what their clothes and makeup and hair say about them, and who might react to those things before going out into the world. Every blemish is a betrayal. Every choice is scrutinized. With pregnancy, birth control, and puberty, no matter who you are, you know what it's like to not be in control of what your body is doing.
If you can relate to this feeling, no matter who you are, check out these nine body horror novels written by women.
---
In the mood for more gross horror? Check out these 13 skin-crawling body horror books or these 8 body possession and body-sharing horror novels!