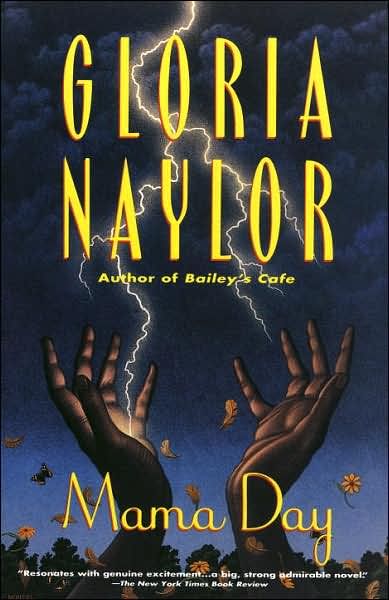 Fiction
Black Authors' Best B-Sides
This content contains affiliate links. When you buy through these links, we may earn an affiliate commission.
I'm happy to report that there are so many Black authors out there, that in order to bring you their B-side books I had to narrow my list considerably. So I'm talking just my favorite Black woman authors, and my personal picks of the books in their kick ass collections.
PS: B-sides: the less popular books, the ones that weren't made into movies, or that you weren't assigned in school. But to those of us in the know, they represent the very best an artist has to offer. Fuck radio play and Billboard and all that – these books are the shit.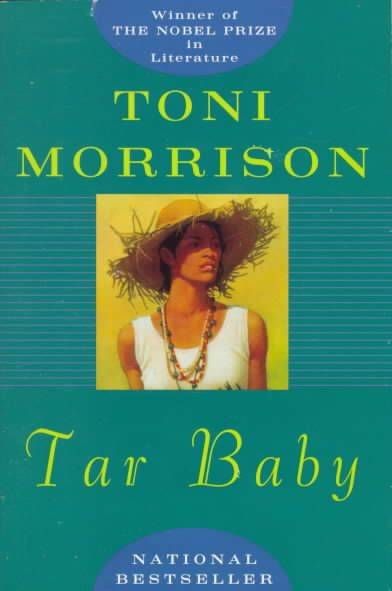 You know her from Beloved. Toni Morrison B-side: Tar Baby.

Full disclosure: I first fell in love with
Tar Baby
over a boy. It was a college writing class; he was really cute and ridiculously literate; and we conveniently both picked Morrison's fourth novel as our thesis topic. But the book became my favorite Morrison because of the story, which, I don't know if you've read Morrison, but most of her novels are so heavy, so grounded deep in African/African American lore and culture, so much BOOK – to me,
Tar Baby
was like a breath of fresh air. The story is fairly simple on the surface: Jadine, light skinned black woman, comes home to her island family. Her aunt and uncle are domestics to a wealthy white family, (essentially a modern enslavement to provide Jadine with the life they never had), everyone living together on an island "at the end of the world." But lovely Jadine makes the taboo mistake of falling for a dark skinned hired hand, Son, and all sorts of culture stuff hits the fan from there.
So, ok, I take my earlier statement back. The novel is still deep and heavy, but the themes are the stuff that modern Black people (i.e., myself) go through. Such as the idea of being too white because you have education and simultaneously too black because of your skin color; not Black enough because of your skin color or your not-nappy-enough hair; never fitting in on either side of the great Black/White divide; and ungratefully selling out your entire family when you fall in love with the wrong person. I took it all very personally. In the end, my thesis partner and I determined that the story is also a continuation/nod to Janie Crawford, of Their Eyes Were Watching God fame. (FYI-Zora Neale Hurston does not make it onto this list. Not because she doesn't have excellent books to chose from, but because I cannot in good conscience recommend you read anything other than her masterpiece. If you have B-side suggestions though, please share.)
Final word: you can make comparisons to the themes in Morrison's The Bluest Eye, but these books are not the same. Tar Baby does not have a happily ever after, but it is verdant like swaying green leaves, and written in a slow island pace that will allow you to savor each word.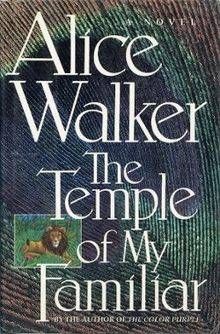 You know her from The Color PurpleThe Color Purple. Alice Walker B-Side: The Temple of My Familiar. This book may seem like a huge departure from the seminal Color Purple – it's just more hippie free spirited and not what you would expect after that brilliant tour de force. This is Walker's exploration of sexual themes and relationships, featuring three couples in crisis, at various points in their relationships (Color Purple's Miss Celie and Shug even make an appearance), and I can't even summarize the plot for you, it's so intricate and interwoven, fresh and steeped in the worlds traditions, including reincarnation/other lives and funky sex stuff – it defies a nice tidy summary. You just have to try it out for yourself to see what I mean.
And as Walker's nonfiction is just as engaging and story-telling-strong as her fiction, for another, similar veined option check out Living by the Word, Walker's collection of 27 essays that truly capture this writer to a "t". If In Search of Our Mothers' Gardens is Walker's dissertation on the world at large, Living by the Word dissects Walker's immediate world, touching on everything from spirituality via Native American philosophy, class and race warfare, "hair warfare" (the debate on natural vs. chemically processed hair on Black women), women in prison (for the crime of protecting themselves), and an open letter style response to Black critics of The Color Purple. It's everything you love about Alice Walker, in powerful but always approachable words, like your cool, wise Aunt talking to you about how things were, back in the day. And bonus, you'll most likely want to listen to some Bob Marley when you're done, which is always a good thing.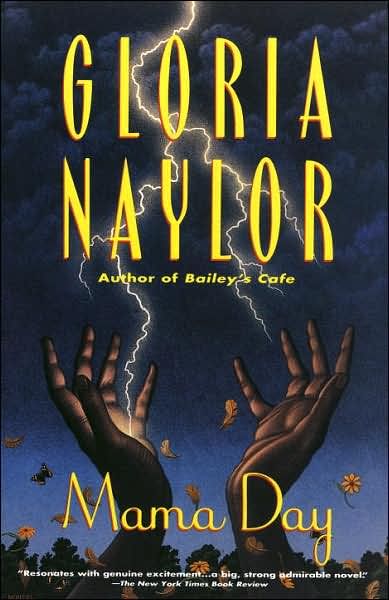 You know her from The Women of Brewster Place: Gloria Naylor B-side: Mama Day.
The Women of Brewster Place followed a group of women in a run down tenement house, and turned into a fantastic tv mini series. But Mama Day is the best Gloria Naylor book, period. An incredibly underrated Love Story combining elements of magical realism, generational misunderstandings, cultural gaps and spirituality – and the writing is so, so beautiful you'll want to weep. Basic plot: Cocco, a newly married, newly urban Southern girl, returns each year to her family's home in the islands off Georgia/South Carolina, essentially to re-establish her roots and family connections. But when she brings her New York born & bred husband home, strange, mystical things begin to unfold, serving to unravel their relationship. It's essentially as if the island rejects anything outsider, (I know! shades of Lost!) and Cocco's healer Aunt, Mama Day, has to use everything in her power to fend off the dark forces threatening her family.
Publishers Weekly innocently described the book as "a black story as well as a human story." I mean, if you don't see the issue with that sentence I really can't explain it. This is simply a deeply mesmerizing book that will have you up till all hours of the morning, afraid to put it down until you reach the very end. And even then, it will linger in your head for days, weeks, years. It's like the book itself has wrapped you in its spell.
You know her from First Part Last: Angela Johnson B-side: A Cool Moonlight.
I discovered the YA/teen lit of Angela Johnson well into my 20s, but hers is the kind of writing that defies age and will touch you with totally relate-able characters and stories. First Part Last is one that I plan on giving to each of my nieces & nephews as they hit the age where you have to give them The Talk – it's about a young couple who unexpectedly become parents, with even more twisty/tragic results. (This is scared straight stuff, for real.) But A Cool Moonlight shows off another side of Johnson, and is just as soft and magical as its title.
Nine-year-old Lila is born with, essentially, an allergy to the sun, and so spends her days indoors and plays, vacations, and has her birthday parties by the light of the moon. (In all honesty, it reminds me of my favorite Ray Bradbury story, All Summer in a Day.) Alyssa and Elizabeth are her two nighttime friends who fly in through the window to play, but always go back home before any of Lila's family, or her daytime friends, can meet them. And to cope with all this, Lila dreams of being a superhero with dual powers: Sun Goddess and Moon Girl. It's a book about being ok with who you are, even if that person is (to everyone else) really weird. It's about knowing that sometimes, really weird=really special, and loving the life you're given. My copy of the book is also written in lovely lowercase, which-I think that just adds a nice extra cool touch. It's a quick read that you can enjoy alone, or with your favorite kids/kids-at-heart. And yes, it is a perfect end-of-day twilight read.
You know her from Waiting to Exhale and How Stella Got Her Groove Back: Terry McMillan: Disappearing Acts.
Long before she Exhaled, and well before she Got her Groove Back, Terry McMillan started things off with Disappearing Acts – a novel in the same vein, but written before all of the straight-talk relationship stuff became such popular fodder for books. McMillan drops you right into the action via first person diary style prose from Franklin, who says, charmingly: "All I can say is this. I'm tired of women. Black women in particular…." Zora chimes in with "I've got two major weaknesses: tall black men and food. But not necessarily in that order."
So yeah, naturally they get together, and the book follows the twists and turns of their relationship in a way that just wasn't done back when McMillan wrote this book, to harsh comparison to all of the above: Morrison, Walker & Naylor. It is, and was, tough to be a Black woman just writing about life, without a more historically-inclined angle (like the aftermath of slavery, like mystical healers in the Southern islands, like fighting the system at every possible turn). But that's what makes McMillan's work so incredible and thoughtful and readable, all at once, with passages where you laugh out loud and then cringe. Cuz, you've been there, and it sucks.
You know her from I Know Why the Caged Bird Sings. Maya Angelou B-Side: And Still I Rise.
My theory is that, if you want to really know a writer, read their poetry. Maya Angelou, from her troubled young life and how she rose above it to become the strong, beautiful woman she is today – that is told in Why the Caged Bird Sings. It's amazing. But when you need a pick me up, a reminder of your own worth and strength, read And Still I Rise. Read these short, sexy, playful, strong, poems to yourself as you ride to work early in the morning, or on a break from class in the middle of the day, or when you're up late at night with the weight of the world on your shoulders – just read one, and see how your back straightens, your head lifts, the light comes back into your eyes, and you are replenished.
The caged bird makes an appearance, men are taken to task and women sing the blues, but Still I Rise, the poem, might be one of my favorites ever, and I hear Ms. Angelou's memorable voice reverberating through my body with each word: "You may write me down in history / With your bitter, twisted lies, / You may trod me in the very dirt / But still, like dust, I'll rise." Chills.
P.P.S: When I finished this compilation, I realized that each B-side is incredibly personal to me, like friends I grew up with that I haven't talked to in some time. We've been through love and loss, school days and relationship hell, and each book put me in touch with part of myself that I might not have even been aware was there. And then I realized I have a very specific book type, which includes lots of love (triangles, for fictional purposes, rule), fantastic Black women characters that I want to be when I grow up (preferably living on a remote island), and a little bit of magic. I hope you enjoy the books, and please share your thoughts on my B-side picks.book