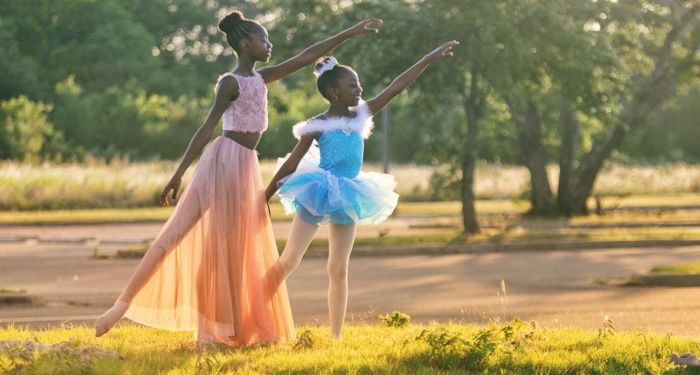 Lists
3 More YA Books About Dance
This week, the adaptation of Tiny Pretty Things by Dhonielle Clayton and Sona Charaipotra landed on Netflix! If you haven't already read this dance thriller, then you'll want to get a copy ASAP, and then check out the trailer for the Netflix show. To celebrate the release, I wanted to highlight three more great YA books about dance that you should check out if you enjoy stories about this incredible art form!
I Wanna Be Where You Are by Kristina Forest
Chloe Pierce wants nothing more than to audition for a spot at an elite dance conservatory, but her mother has forbidden her from even trying. So she comes up with the perfect plan to audition without her mom knowing…but it involves driving 200 miles with her annoying neighbor, who invites himself and his dog along and threatens to tell her mom if Chloe doesn't agree. Chloe finds herself stuck with them if she's to make her audition on time, and their road trip does not go as planned.
The Midnight Dance by Nikki Katz
Penny is a student at Grande Teatro, an elite and secretive dance academy that trains a small number of students to become the finest dancers in Italy. Penny is the lead dancer, and life at Grande Teatro is all that she's ever known, but when she begins to recall strange memories that she doesn't recognize, Penny wonders if there's something more going on. But even as she teams up with one of the kitchen boys to discover the Grande Teatro's secrets, the mysterious Master is blocking her every move.
The Other Side of Perfect by Mariko Turk
Out in May 2021, this book is about Alina, a dancer who has spent most of her life focused on the goal of becoming a professional. But when a horrible accident shatters her leg, Alina's dreams slip out of her grasp and she's forced to enroll in a regular high school. There, she goes out for the school musical, meets Jude, and finds herself falling for him. As Alina becomes accustomed to this new life and a chance at love, she must reckon with her grief and conflicting feelings about the complicated world she left behind.
---
Want more great YA novels about dance? Here are three about dancers of color, and 8 must-read books about dance.