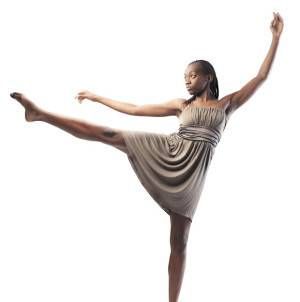 This content contains affiliate links. When you buy through these links, we may earn an affiliate commission.
We all have topics that interest us in reading and we'll do anything to get our hands on books featuring that topic. For me, it's dance. Though it's been a long time since I did any sort of dancing, whenever there's a new dance book, I want to be reading it. There's something about the marriage of art and sport in dance that appeals to me, and it lends itself so nicely to metaphor, lyrical writing, and a lot of great emotional story lines that do and don't revolve around the act of dancing itself.
After reading many, many dance books in YA fiction, I've found my real passion for dance titles lies in those where race and culture play into the story. And fortunately, more of these titles have been popping up on bookshelves and even more are coming down the pipe.
Let's take a look at 3 YA books — two fiction and one non-fiction — featuring people of color who are dancers.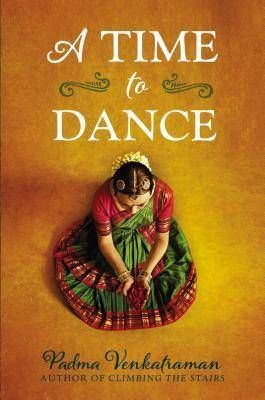 A Time To Dance by Padma Venkatraman
Veda, a classical dance prodigy in India, lives and breathes dance– so when an accident leaves her a below-knee amputee, her dreams are shattered. For a girl who's grown used to receiving applause for her dance prowess and flexibility, adjusting to a prosthetic leg is painful and humbling. But Veda refuses to let her disability rob her of her dreams, and she starts all over again, taking beginner classes with the youngest dancers. Then Veda meets Govinda, a young man who approaches dance as a spiritual pursuit. As their relationship deepens, Veda reconnects with the world around her, and begins to discover who she is and what dance truly means to her.
This book is told in verse, as well.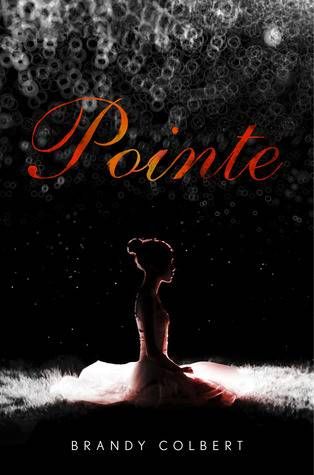 Pointe by Brandy Colbert
Theo is better now.
She's eating again, dating guys who are almost appropriate, and well on her way to becoming an elite ballet dancer. But when her oldest friend, Donovan, returns home after spending four long years with his kidnapper, Theo starts reliving memories about his abduction—and his abductor.
Donovan isn't talking about what happened, and even though Theo knows she didn't do anything wrong, telling the truth would put everything she's been living for at risk. But keeping quiet might be worse.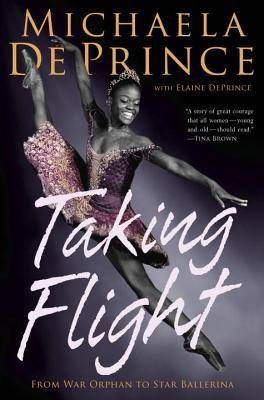 Taking Flight by Michaela DePrince
Michaela DePrince was known as girl Number 27 at the orphanage, where she was abandoned at a young age and tormented as a "devil child" for a skin condition that makes her skin appear spotted. But it was at the orphanage that Michaela would find a picture of a beautiful ballerina en pointe that would help change the course of her life.
At the age of four, Michaela was adopted by an American family, who encouraged her love of dancing and enrolled her in classes. She went on to study at the Jacqueline Kennedy Onassis School at the American Ballet Theatre and is now the youngest principal dancer with the Dance Theatre of Harlem. She has appeared in the ballet documentary First Position, as well as on Dancing with the Stars, Good Morning America, and Nightline.
In this engaging, moving, and unforgettable memoir, Michaela shares her dramatic journey from an orphan in West Africa to becoming one of ballet's most exciting rising stars.
These aren't the only titles featuring girls of color who dance. This year, two additional titles to have on your radar are Not Otherwise Specified by Hannah Moskowitz (March 3) and Tiny Pretty Things by Sona Charaipotra and Dhonielle Clayton (May 26).
Eager for more 3 On A YA Theme posts? Got you covered:
3 On A YA Theme: YA Book Adaptations Hitting Theaters Soon
3 On A YA Theme: Historical Fiction in Verse
3 On A YA Theme: Candy-Covered YA
3 On A YA Theme: Trans Experiences and Identities
3 On A YA Theme: 3 You May Have Missed in 2014
3 On A YA Theme: Characters with Disabilities
3 On A YA Theme: 3 YA Set in Africa
3 On A YA Theme: Beautiful Covers of Anne of Green Gables
3 On A YA Theme: Modern Takes on Little Women
3 On A YA Theme: It's Basketball Season
3 On A YA Theme: Teens Who Are Writers
3 On A YA Theme: Parents Who Are Writers
3 On A YA Theme: It's Halloween
3 On A YA Theme: Girls Who Dig Horror Movies
3 On A YA Theme: Be Ready to Be Scared
3 On A YA Theme: If You Love Watching Supernatural
3 On A YA Theme: YA-Inspired Art
3 On A YA Theme: YA Films on Netflix Instant
3 On A YA Theme: More YA Films on Netflix Instant
3 On A YA Theme: Astral Projection
3 On A YA Theme: Dolls On Covers
3 On A YA Theme: Girls Who Run
3 On A YA Theme: Dystopian YA Nail Polish
____________________
Expand your literary horizons with New Books!, a weekly newsletter spotlighting 3-5 exciting new releases, hand-picked by our very own Liberty Hardy. Sign up now!