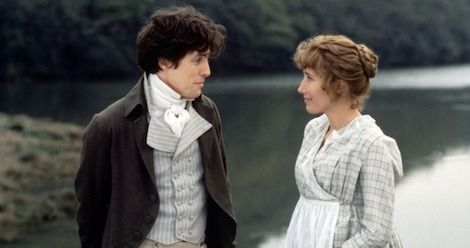 Lists
29 of the Best SENSE AND SENSIBILITY Quotes
This content contains affiliate links. When you buy through these links, we may earn an affiliate commission.
Need a healthy dose of Jane Austen's wit and wisdom? These 29 Sense and Sensibility quotes will do you good.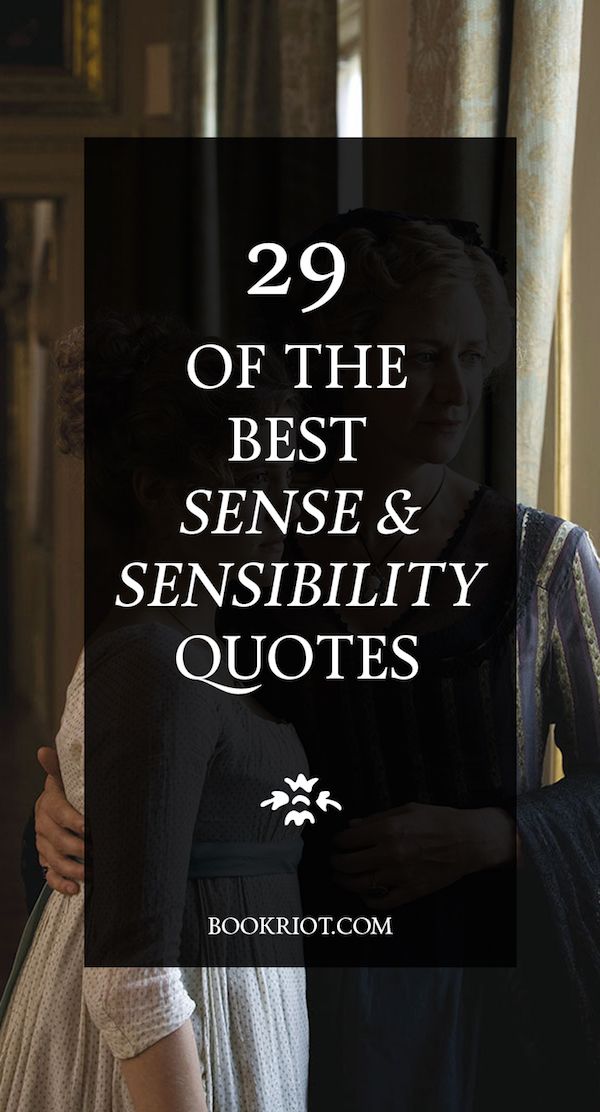 Sense And Sensibility Quotes On Happiness
"Know your own happiness. You want nothing but patience—or give it a more fascinating name: call it hope."
"I wish, as well as everybody else, to be perfectly happy; but, like everybody else, it must be in my own way."
"Money can only give happiness where there is nothing else to give it."
Sense And Sensibility Quotes On Love
"The more I know of the world, the more I am convinced that I shall never see a man whom I can really love. I require so much!"
"It is not time or opportunity that is to determine intimacy;—it is disposition alone. Seven years would be insufficient to make some people acquainted with each other, and seven days are more than enough for others."
"For though a very few hours spent in hard labour of incessant talking will dispatch more subjects than can really be in common between any two rational creatures, yet with lovers it is different. Between them no subject is finished, no communication is even made, till it has been made at least twenty times over."
Sense And Sensibility Quotes On Self-Governance
"I will be calm. I will be mistress of myself."
"She was without any power, because she was without any desire of command over herself."
Elinor, Boss Lady
"'It is not everyone,' said Elinor, 'who has your passion for dead leaves.'"
"Elinor agreed to it all, for she did not think he deserved the compliment of rational opposition."
Marianne, Queen of Contrariness
"Marianne Dashwood was born to an extraordinary fate. She was born to discover the falsehood of her own opinions, and to counteract, by her conduct, her most favourite maxims."
Willoughby, Drama Queen
"He then departed, to make himself still more interesting, in the midst of a heavy rain."
Books, Books, Books
"And books!—Thomson, Cowper, Scott—she would buy them all over and over again; she would buy up every copy, I believe, to prevent their falling into unworthy hands; and she would have every book that tells her how to admire an old twisted tree."
"And Marianne, who had the knack of finding her way in every house to the library, however it might be avoided by the family in general, soon procured herself a book."
"By reading only six hours a-day, I shall gain in the course of a twelve-month a great deal of instruction which I now feel myself to want."
FeelingsTM
"I can feel no sentiment of approbation inferior to love."
"Mine is a misery which nothing can do away."
"Sometimes I have kept my feelings to myself, because I could find no language to describe them in but what was worn and hackneyed out of all sense and meaning."
"To wish was to hope, and to hope was to expect…"
Cottages Are Cozy and Nice
"I am excessively fond of a cottage; there is always so much comfort, so much elegance about them. And I protest, if I had any money to spare, I should buy a little land and build one myself, within a short distance of London, where I might drive myself down at any time, and collect a few friends about me and be happy. I advise everybody who is going to build, to build a cottage."
Actions Speak Louder Than Words
"I have not wanted syllables where actions have spoken so plainly."
"It is not what we think or feel that makes us who we are. It is what we do. Or fail to do."
Manspreading, but with Time Instead of Space
"A man who has nothing to do with his own time has no conscience in his intrusion on that of others."
Shyness & Social Anxiety
"Shyness is only the effect of a sense of inferiority in some way or other. If I could persuade myself that my manners were perfectly easy and graceful, I should not be shy."
Misc.
"People always live forever when there is an annuity to be paid them."
"She was stronger alone…"
"There is something so amiable in the prejudices of a young mind, that one is sorry to see them give way to the reception of more general opinions."
"Life could do nothing for her, beyond giving time for a better preparation for death."
"Sometimes one is guided by what they say of themselves, and very frequently by what other people say of them, without giving oneself time to deliberate and judge."
You may also like…