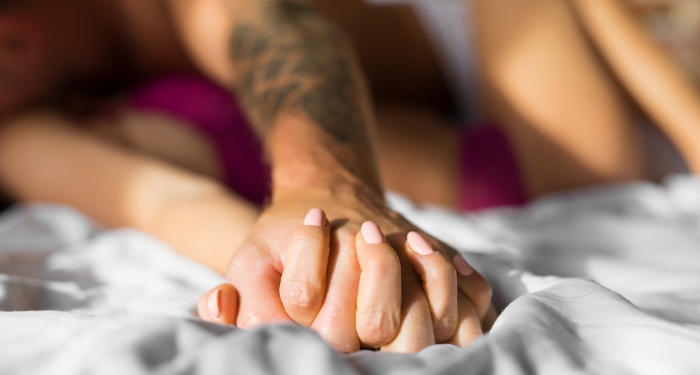 This content contains affiliate links. When you buy through these links, we may earn an affiliate commission.
"TikTok recommends the same 20 books!" This statement is, on one hand, demonstrably false. I've learned about tons of new-to-me books through TikTok, both by searching tags and following content creators I've come to trust.
On the other hand, there is a kind of truth to that statement. The tag #SmutTok has been searched over 4 BILLION times — enough to seem like the whole planet is searching for smut! And if you look at the top posts under that #SmutTok tag, you will see a lot of the same authors and books over and over. Plus, there's a clear trend: mostly white authors, mostly cishet couples (even when one of them is a monster?), lots of dark and taboo plotlines. Additionally, there's an amplification cycle when the most popular posts come up in a search, which makes users interact with them more, which maintains their popularity, and so on.
If you really want to find the best of #SmutTok, you have to do a little more work. You have to add additional terms to the search, and you have to follow creators using the hashtag whose tastes mesh with yours. There's no scarcity of great recommendations on the ol' clock app if you know how to use it.
There is so much more to say about why certain books get tagged #SmutTok. Plenty of them don't even have explicit sexual content?? I get the sense some TikTokkers take a "guilty pleasure" approach to reading romance. They don't want people thinking they actually like any of these books, so they dismiss them as smut: you can't denigrate me if I denigrate myself first. I hate it. Anyway, here's some of the best of #SmutTok. They're not necessarily the darkest, kinkiest, most taboo books, but they are the best books that deliver a satisfying romance plot alongside enough on-page sex that I think it's fair to call them smut.
---