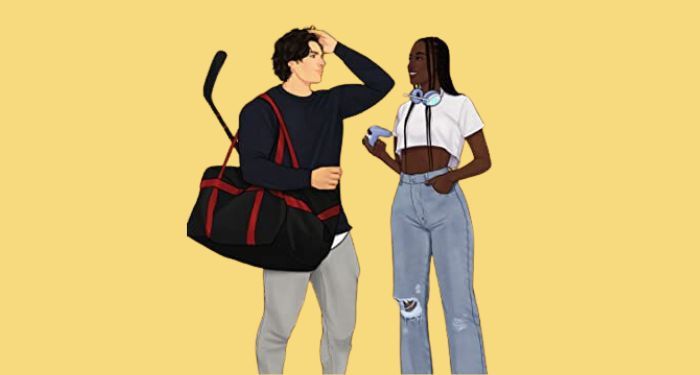 This content contains affiliate links. When you buy through these links, we may earn an affiliate commission.
I'm not sure how it happened, but a lot of us have really gotten into hockey romance over the last several years. (Okay, I know how it happened for me — I had casually read a few over the years but there was no turning back after the magnificent Game Changers series by Rachel Reid.) If you haven't yet joined the party, how about a collection of excellent options to understand the hype?
When you read sports romances, there's a…range…of sport involved. Some sports romances are light on the sport, even though the characters are professional or college players. Other romances are so sporty, you're going to learn more about said sport than you might have ever wanted. But it's actually nice when it's about a sport you don't particularly care about — especially if you have a partner who does. So when you get into the long haul of something like the NHL playoffs (which we're in the midst of right now), you can enjoy something you love — romance novels — while they enjoy something they love as well. And by the time you've made it through a few, you might even be commenting on the abilities or lack thereof on your TV.
And of course, even if you never willingly watch a hockey game in your life, you will have read some amazing romance novels.
Looking for a place to start? Check out this list of fantastic hockey romances featuring all kinds of hockey players and the people they fall in love with…some of whom are teammates, but not all.
The Best Hockey Romances to Read During the NHL Playoffs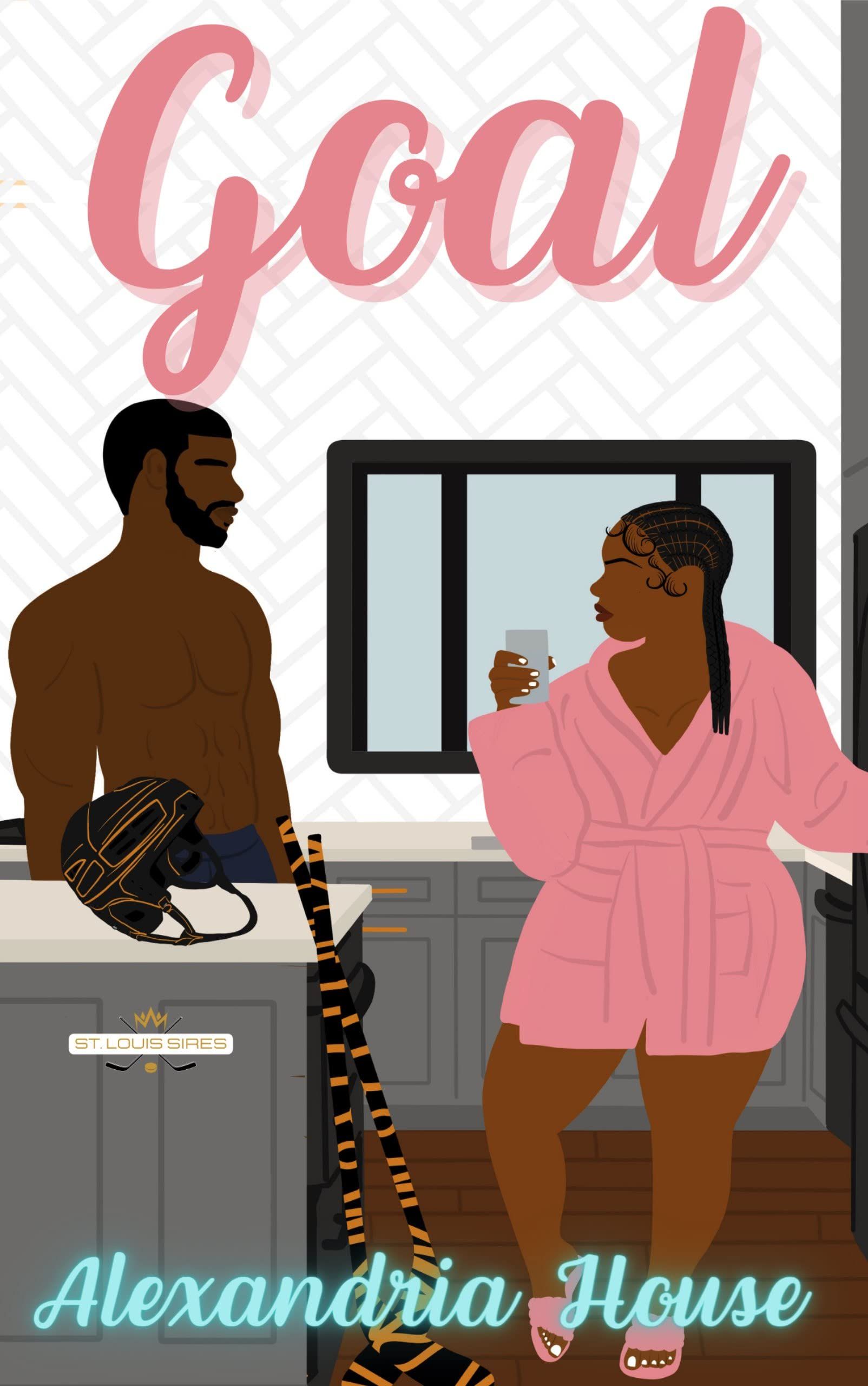 Goal by Alexandria House
Maleek is married to the sport. It saved his life, and he loves it more than anything else. When he ends up surprise guardian to his very young siblings, his long-time fiancee (yes, he apparently has one of those) demands he hire a full-time nanny. And Nuri is absolutely in need of a full-time job after leaving a teaching job in the wake of a school shooting. The two are exactly what each other needs, in a practical sense, but emotionally as well.
Rookie player Isaac is pretty hard on himself. No matter what the outcome of a game, he revisits every wrong move, every wrong thought. The only person who helps him to get out of his head is his teammate and idol, Julian. Pittsburgh's star player has his own emotional trauma to deal with, but he can't help but befriend Isaac, bringing him into his small circle of captains and alternates. Please note that there is a storyline involving past sexual and emotional abuse; read with care. (And then make sure you have Scoreless Game on deck because you are going to want their story immediately.)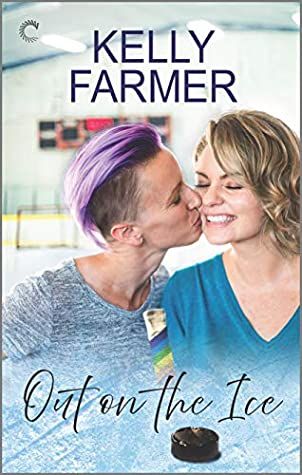 While not focused on professional hockey, this first in a series brings us into the world of hockey for women and girls. Caro is a former player who now runs a hockey camp for girls, and Amy is a current player who wants to use her position to advocate and support causes she believes in. When she goes to work at Caro's camp, she's determined not to let a crush get in her way, especially since Caro isn't out.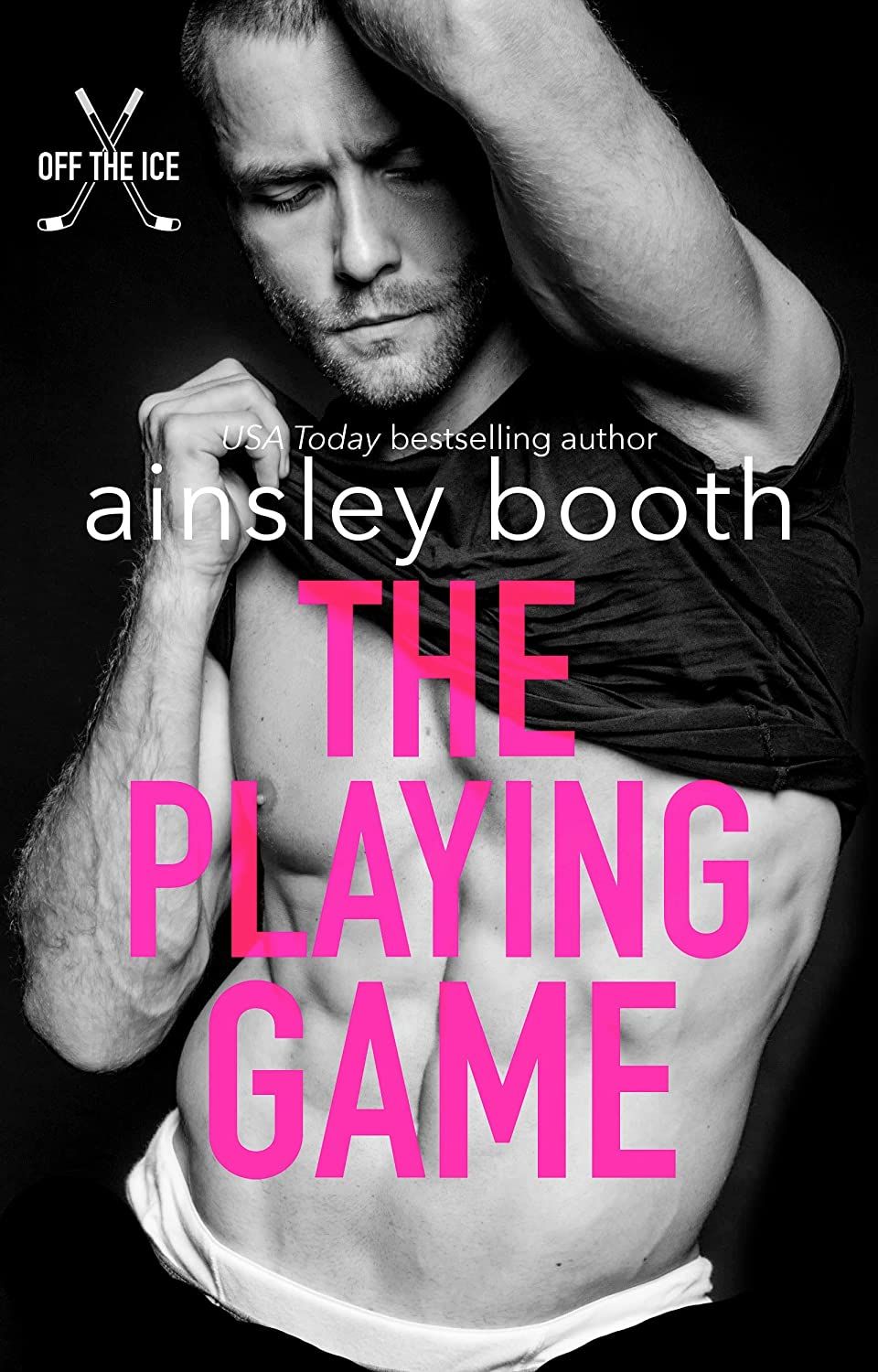 This one also has a case of "We had a great one night stand and didn't exchange names," except Harper knows exactly who Kieran is. The only thing she didn't expect was for him to move to her city with the newest NHL hockey team. After he spots her in the stands, he seeks her out, and she does her best to avoid him, having a long history with hockey and (hockey players) that she'd rather not bring back to the forefront. But he slowly works to bring her around. If you're looking for a less-angsty, quieter hockey book, this might be a good one to start with.
Off the Ice by Avon Gale and Piper Vaughn
Tristan might be a professional hockey player, but he knows that he won't be able to play hockey forever. With that in mind, he spends his off-season taking classes towards his degree. His biggest problem is his hot sociology professor — neither of them can risk a relationship with the other, but they can't help their own feelings.
*Note: if you'd rather not read a book about a professor and student, even if they don't act on anything before the power imbalance shifts, you can skip straight to Goalie Interference, which is about two goalies of color who have to figure out how to be teammates and friends.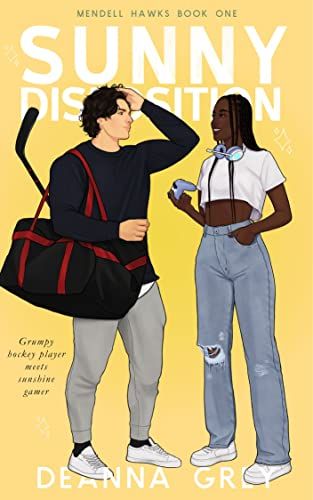 Naomi shares a house with four hockey players. That would be excessive for anyone else, but she's cool with it. But of all the guys, she finds herself thinking the most about Finn, the taciturn, grumpy one. She doesn't know what it is about him, and he definitely doesn't know why she makes him feel safe. But there's something else afoot, and it's all summed up perfectly in the concluding sentence of the blurb: "Sunny Disposition is a slow burn, hidden identity romance featuring a grumpy, amnesic hockey player and sunshine cozy game streamer." Like. What. I feel like I'm speaking for everyone when I say I Need That Now Thanks.
Courtney is a former olympian with a dream to play in the NHL. Men's sport or not, she knows she has the chops — and is instead playing in a women's semi-pro league. Violinist Lana takes a leave of absence from the Chicago Symphony to care for her ailing father, the pair meet when Court goes out for pizza, and Lana is her server. They have an instant connection, but life…gets in the way.
This has been getting a lot of attention on BookTok, with differing results, so you might have at least seen the title or cover before. Rachel had a magical night with a stranger, never to see him again…until he showed up on the hockey team she now works for as a physical therapist. There's also an equipment manager who complains a lot and a goalie who likes to keep secrets. (Note: this is a Why Choose/Multiple Partners book.) This book is very lengthy for a romance novel and also has a lot of content notes, which are on the author's website.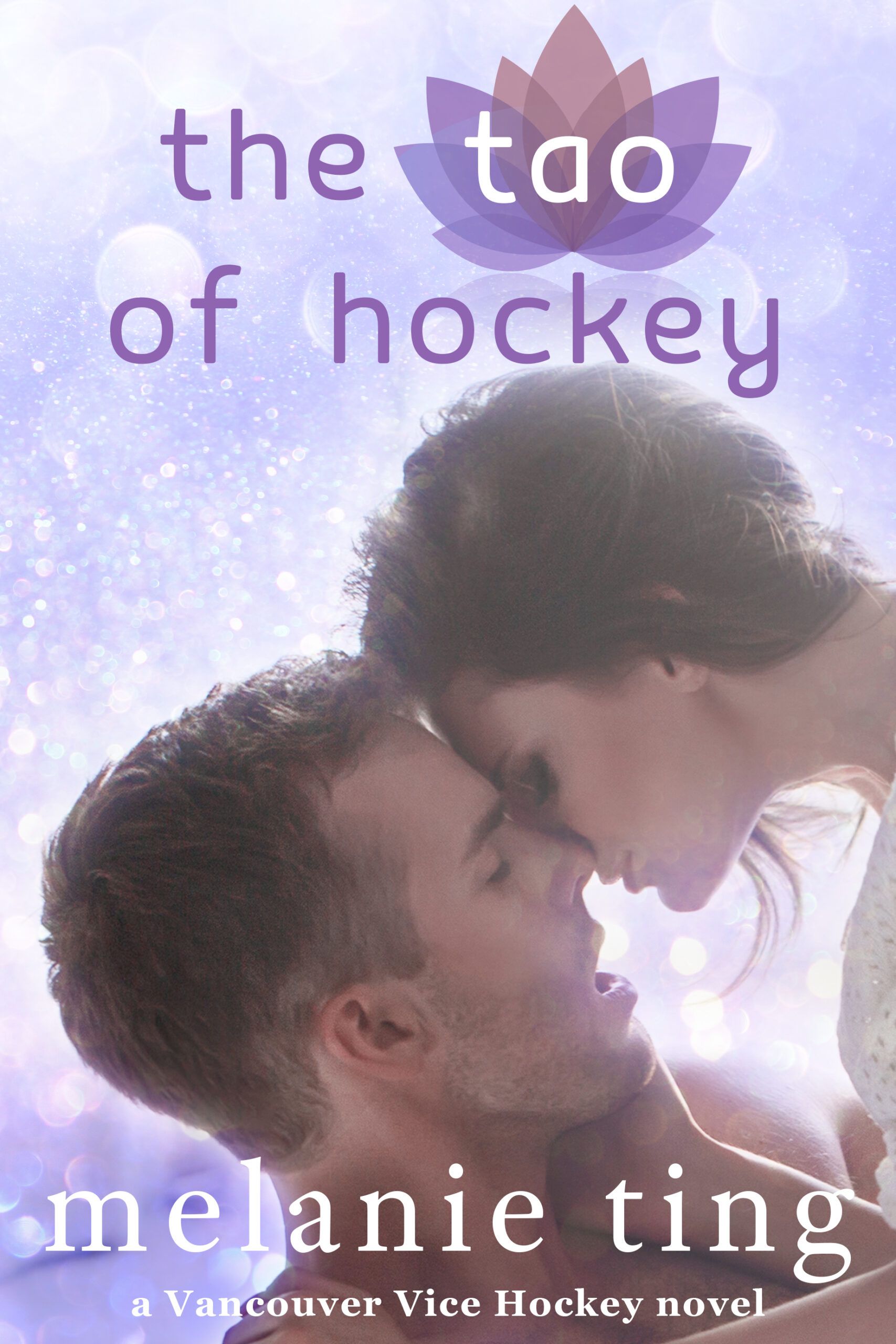 This is one of the older books on this list, but digs into a space that we talk about less in the U.S. romance world, and that is minor league Canadian hockey. After a car accident ended his NHL career, Eric hopes to get back on the board playing with an AHL team. He's got a lot of hurdles to jump, and a lot of growth to work on, but he's determined to play, and play well. When he meets a confident and independent woman in a bar, he discovers what he's missing in his own behavior, but also…what's missing in his life. Someone like her.
When Bryce and Hunter meet at the NHL All Star Weekend, they become fast friends. Bryce might be the best player in the league while Hunter is more middle of the road, but they find a lot to do and talk about over the course of the weekend. Of course, there's one problem: Bryce likes guys, but Hunter is straight. As far as he knows. Yes, this book clearly has the word "bi awakening" in the description. Things get messy.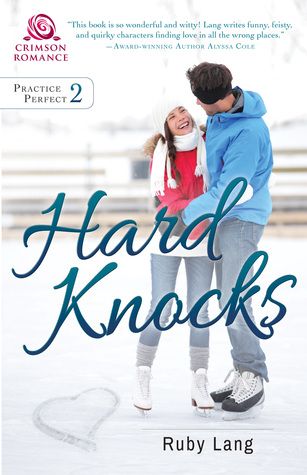 I love Ruby Lang's books, and this is a great example of how well she writes characters and conflict. Adam plays for the pretty bad Portland hockey team, which in itself is actually refreshing — everybody has to win the Cup, it's tiring. Helen is the neurologist called into the ER when Adam gets into an accident. They share a fiery chemistry, and a hot night, but end up running into each other in the worst kind of way. In her efforts to lessen the chances of CTE, Helen is working to rid the city of hockey. And of course, Adam can't have that.
Veteran Olly and rookie Benji are teammates and roommates. They're also opposites in every other way, which leads to interesting experiences. But they both want to show their new team that they made the right choice, and that requires each of them to focus on their game. Not their roommate. But there's something there, and they can both feel it.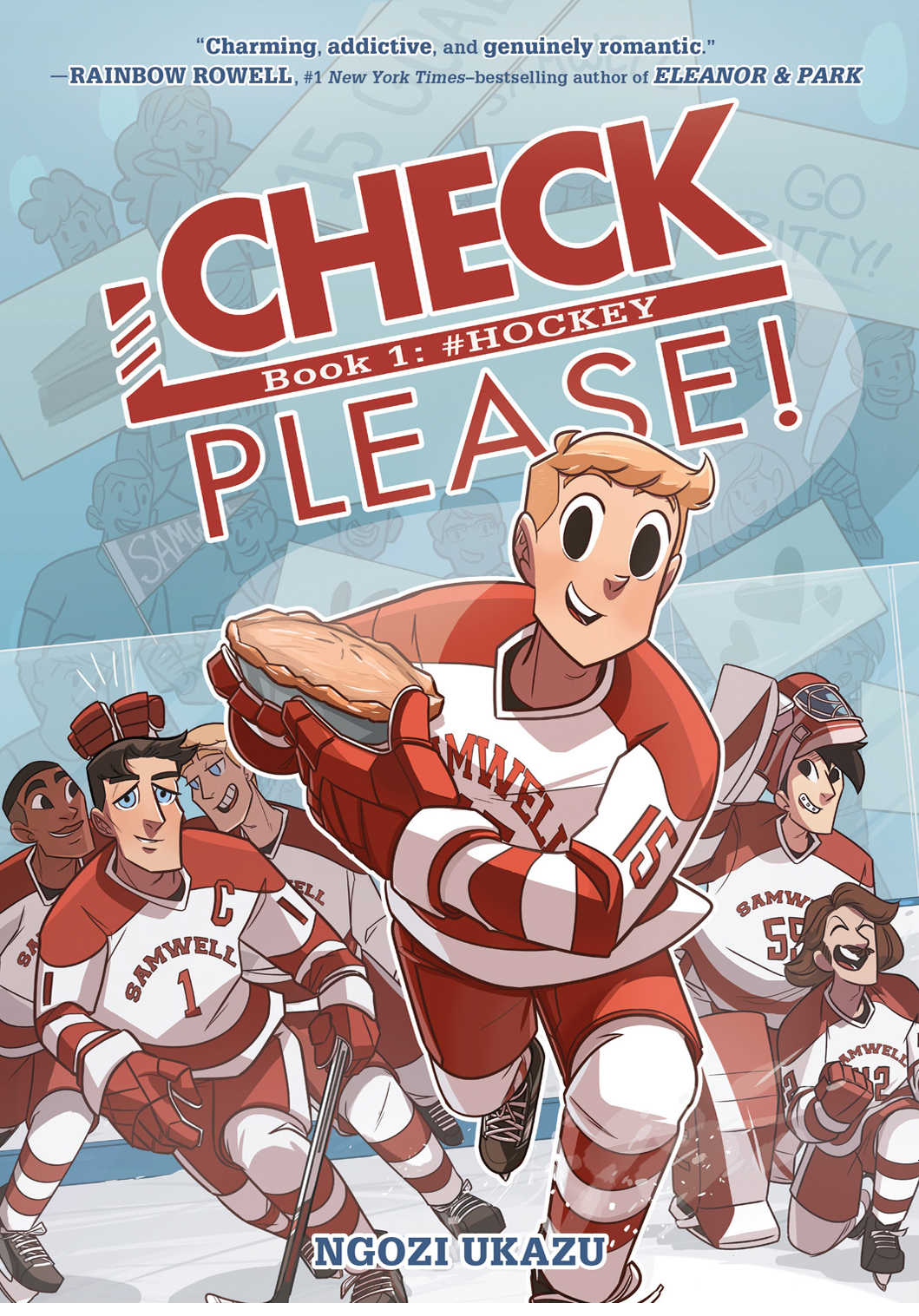 This isn't a capital R romance novel, so much as it is a coming-of-age story with a precious love story built in, which is why I'm offering it up as a bonus. It's a completed webcomic, which is still available to read online, but I really appreciate it in bound format, with the bonus content you get at the end of each volume. Bitty, a freshman player on his college's hockey team, loves to bake. Feeding people is practically his love language. And he's a sweetheart in most cases — except when it comes to his intimidating, quiet teammate, Jack. Come for the giggles, stay for the swoons.
---
This is just the tip of the iceberg when it comes to hockey romance. Almost every book here is part of a series, so you'll be able to continue on with those. Not to mention there is a whole hockey romance rabbit hole you can go down thanks to Amazon suggestions, Goodreads lists, and of course, TikTok. The last will be helpful if you're looking for campus-set hockey romances, which I didn't highlight as much here. Either way, you've got lots to read! Best get started during the next playoff game.
For romance in other sports, try this list of winter sport romances.