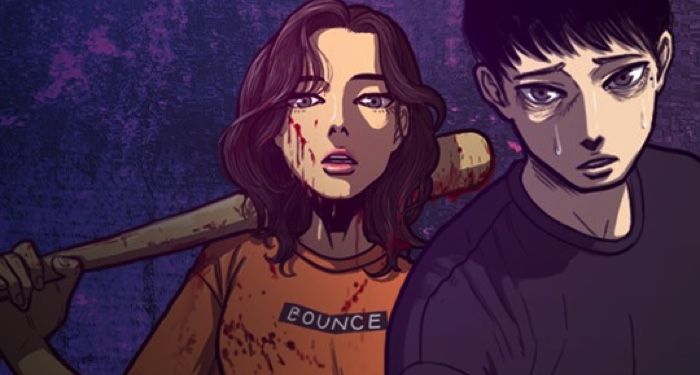 This content contains affiliate links. When you buy through these links, we may earn an affiliate commission.
Fall's in the air and you know what that means. Spooky season is almost here! Maybe it's already here for some of you. I won't judge. I'd celebrate spooky season all-year-round if I could. Personally, I can't get enough of horror movies, horror books, and horror manga. But you know what else I've started to explore during the past year? Horror manhwa. If you're a fan of horror manga hoping for more scary stories to read, horror manwha is perfect.
I'm both an early adopter and late adopter of the horror manhwa scene. The very first horror manhwa I ever read was a print series called Island by Inwan Youn and Kyung-il Yang, released during the first North American manga boom of the early 2000s. (Sadly, it's now out of print.) I loved it and wanted more like it. Alas, the English-language manhwa market was still young and underdeveloped during that era.
But times have changed, and manhwa — in the form of webtoons — has never been more accessible to English readers. And because of this, I've once again delved into this favorite genre of mine. Supernatural horror. Serial killer horror. Post-apocalyptic horror. Manhwa tackles these beloved sub-genres and more. And as a bonus, it's never been easier to read them, because all you need is your phone.
Here's more satisfying manwha from different genres once you've finished the horror below.
Horror Manhwa to Bring the Scares
---
Hopefully, these horror manhwa suggestions gave you a great place to start. As for myself, I'm keeping my fingers crossed because I recently discovered Island was rebooted as a webtoon. Maybe one day we'll get an English-language version too!