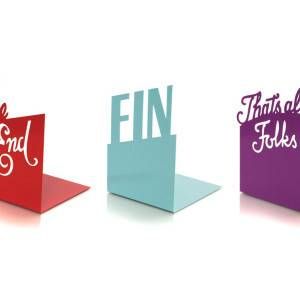 Afterlife with Archie #8 by Roberto Aguirre-Sacasa and Francesco Francavilla (Mart Gray)
Cards on the table. I don't like zombie stories. Zombies bore me. Afterlife with Archie plonks the ever-perky Riverdale gang in the middle of a zombie apocalypse – and I love it. The zombies – who include Jughead Jones and Archie's dad – are simply the MacGuffin allowing writer Roberto Aguirre-Sacasa and artist Francesco Francavilla to examine Archie's pals and gals through the lens of a crisis, showing us their personalities as never before. Because these are the same kids who've been around since the 40s, just held up to examination under a light. A very harsh light. This issue is a ghost story, with Archie, who has tried so very hard to be strong for his surviving friends, finally opening up to a loved one, sharing his fears. There's a vote to decide whether one of the regulars should be cast out in the wilderness. Classy homages to classic creepy tales. Reggie teased as never before. The horrific secret origin of Riverdale. A heartbreaking cameo by a little-seen resident. And a big ending. All human – and inhuman – life in just 26 pages of story and art. Aguirre-Sacasa's naturalistic dialogue and understated narration sets the tone, while Francavilla's lush, expressive, self-coloured art ramps the mood up to 11. If you're a fan of Archie, or spooky stories, or simply great comics, you should be reading this series – of which this issue is the best yet.
Convergence: SHAZAM! #1 & #2 by Jeff Parker, Evan "Doc" Shaner, Jordie Bellaire, & Saida Themofonte (Brian McNamara)
Hands down, Convergence: SHAZAM! has been the best book to come out of DC's Convergence event; possibly even one of the best stories DC has put out in years. Jeff Parker, Doc Shaner, and Jordie Bellaire took their space in the event to tell not a Convergence story, but a Captain Marvel story; a story that only works with this character in this world that just so happens to take place during a massive event. The Monster Society of Evil is springing their master plan to take over Fawcett City just as the dome surrounding them falls. With the Marvel family cut off from their magic, it's prime time for criminality. But with a word spoken for the first time in a year, Captain Marvel is back in a beautifully rendered transformation by Shaner and Bellaire. When we move into the conflict between Captain Marvel and the Gotham by Gaslight world, the story still centers on Billy Batson and his perspective on the world. When the other world's steampunk Batman shows up in a steam-powered gyroplane, Billy offers an endearing "Neat!" in response. He laughs off aging-newsie Killer Croc's jaw-shattering punch with innocent humor and a grin. While Parker's tale takes us on a wonderful tour of the world of Shazam! and the charm of Fawcett Comics, the real star of this issue is the art. Doc Shaner was born to draw Shazam, it's as simple as that. The character designs are at once classic but distinctly Shaner. From brilliant realizations of Captain Marvel's power set, to a talking tiger flying a fighter plane, to the physicality of the characters and their body language, Shaner creates one of the prettiest superhero books in a long time. He's aided with an amazing color palette from Jordie Bellaire which gives Fawcett City the glow is deserves and Gaslight Gotham the steam-addled landscape it needs. As well, Bellaire's colors allow for some great play with negative space as a few panels feature Captain Marvel awash in the light of an explosion or bound by electricity, consumed by the orange or blue glow. The combination of these three on this property is pure magic, and DC would be foolish to not get them on an ongoing Power of SHAZAM! series.
Optic Nerve #14 by Adrian Tomine (Dave Accampo)
A new issue of Adrian Tomine's Optic Nerve is always a treat — and an especially rare one these days. I know I was still living in Los Angeles when the last issue came out, so we're talking at least a year and a half ago. But, all is forgiven with each issue because (a) these recent issues contain stand-alone short stories and (b) Tomine is a master of the craft, so it's always worth it. The new issue features two short stories. The first is about a daughter who wants to take a stand-up comedy class. Told almost entirely in 20-panel grids (!!!), Tomine paints a snapshot of several months in the life of a small family, they two parents care for and cater to a daughter, even as a tragic illness seeps its way into their lives. The second story focuses on a man who uses an old set of spare keys to revisit a house he's left behind. But rather than lapse into a familiar tale of the ghost of a past life, Tomine smartly shifts focus, making the protagonist the haunter (though not in a supernatural sense), his interactions rife with a deep, simmering anger. It's also worth mentioning the letters page, which Tomine always includes, because he'll include all kinds of letters, even to his detriment, without answering them. The result is a kind of intentional unintentional comedy, as awkward as many of Tomine's characters. And hey, Love & Rockets' Jaime Hernandez even makes an appearance in the letters column, where he… mentions the letters column.
Jem & the Holograms #3 by Kelly Thompson, Sophie Campbell, M. Victoria Robado, and Shawn Lee (Katie Schenkel)
This series keeps getting better and better, but Jem & the Holograms #3 was great if only for letting the whole cast of characters breathe a little. Oh sure, there's plot stuff building up — namely, the Misfits' growing hate for Jem and the Holograms, Rio possibly catching on to Jerrica's secret, the upcoming charity benefit, and the ever looming Misfits/Holograms face-off. However, the big elements of the issue were the focus on characters and their relationships with each other. My favorite scenes in #3 were of Shana and Aja's advising a lovelorn Kimber (who continues to be my favorite), but I was glad to see more of Jerrica's personality come through during her date with Rio. On top of that, we're starting to see consequences from Pizzazz' lashing out and alienating pretty much everyone around her, which will certainly come back to bite her in the butt. As far as the art, the last two pages of the book are so beautifully set up. The way the panels flow as the tension of the cliffhanger built up was great. I'm also just so grateful that Sophie Campbell has embraced the very different body types of all the women in the story. This issue in particular, I was amazed at how realistic she draws Stormer's arms — I know it sounds silly, but you so rarely see a plus size character drawn with larger arms along with her other curves. It's so refreshing to see a character with larger arms that happens to be one of the cutest members of the cast. And she's one of the few characters with a romance already! Speaking of, I can't wait for issue 4 to see where Kimber and Stormer go from here.
Nimona by Noelle Stevenson (Andi Miller)
Subversive good fun. Nimona is about Ballister Blackheart, a not-so-villainous villain…a victim of fate, if you will. One day, a teen girl named Nimona blows into his life bound and determined to be his sidekick. The girl is a wicked shapeshifter with a thirst for blood and a dark past. Another victim of circumstance? I'm not telling because you must read this wild romp. It challenges gender norms, it pushes the conventions of sci-fi and fantasy, and it's probably the best comics thing I've read this year.
Low, Vol. 1: The Delirium of Hope by Rick Remender & Greg Tocchini (Eric Smith)
I've gotten into this routine of picking up trade paperbacks I know nothing about every Wednesday, based solely on the spontaneous recommendations of friends while I'm in my local comic book shop. I plucked Low by Rick Remender and Greg Tocchini off the racks, entirely due to the stunning, beautiful artwork on the cover. A quick flip through revealed that it wasn't just a gorgeous cover, but that the lush illustrations existed throughout the entire book. The futuristic, dystopian-esque waterworld that Tocchini draws is exquisite, and demands to be swooned over long after you've finished reading the story. I found myself spending a lot of time on each page, looking at every panel, trying to capture every detail. It's that lovely.
But what about the story? Well, it's just as awe inspiring as the art. Low takes place after our sun has expanded, and with no planets to colonize in sight, mankind takes to the oceans, building massive cities where, they hope, they'll stay safe until one of the many probes exploring the solar system discovers something. Beneath the waves, some prosper, others go mad. And the story focuses on one family that gets torn apart, and a mother's drive to hold on to hope while mankind slowly gives up.
Unlike anything I've read, Low made this Jules-Verne-worshiping reader fall in love. I can't wait for the second paperback, and to have a hardcover volume in my library.
No Mercy #1 & #2 by Alex de Campi, Carla Speed McNeil, and Jenn Manley Lee (Michael Chasin)
I like comics so much because they're a perfect arena for the exploration of the fantastic, but No Mercy is refreshing because it's the opposite of that. It's not five mystical kingdoms at war, or a time traveling serial killer, or a new kind of superhero, it's a bunch of incoming Princeton freshmen on a trip to South America. They are, in their attitudes and appearances, a perfect cross section of the privileged sector of my generation, notable only because their bus goes off a cliff. Some of them die, and the rest of them might. That's it. It's brutal, it's gorgeous, it's wicked, and it's already harder to stomach by the second issue than a lot of comics manage by 60. It also made me laugh, not because it's funny in any kind of way you would actually want to experience, but because when the absurd mixes with genuine tragedy you have to choose to be in on the joke or else the sheer horror of the world might break you. These kids are not used to the possibility of being broken, and so this is a comic about the illusion of civilization being snatched away from those who most take it for granted. It's Lord of the Flies for the modern Ivy League, plus one kickass nun, and it's worth picking up the individual issues if only because there's no guarantee the eventual trade will include Alex de Campi's amazing back-up stories about her "Rebel Years" abroad. This is harrowing fiction from someone who's been properly harrowed in her time, and McNeil and Lee bring that rawness through, vital and bloody. The use of firelight in the second issue is a testament to our primal fear of the night and all its monsters, which is to say nothing of the hell that's unleashed when those monsters come calling.
Fresh Romance #1 by Kate Leth, Arielle Jovellanos, Sarah Vaughn, Sarah Winifred Searle, Sarah Kuhn, and Sally Jane Thompson (Bri Rudd)
The first issue of Rosy Press' Kickstarter-funded anthology is already here, and it's everything I wished it would be. School Spirit is full of high school faux-drama covering up secret relationships, Ruined is a Regency-era wedding day, and The Ruby Equation has a magical matchmaking barista. The art and colors are gorgeous in all three stories – the expressiveness of the characters particularly stands out. It does so much to help catch the reader in just a few short pages. I'm so glad I'm subscribing to this.
Gilded Lilies by Jillian Tamaki (Jenn Northington)
I bought this at TCAF purely because the sign on the book stack read "Jillian Tamaki's First Book!" — well done, sign-maker. I've been a fan of her work as an illustrator for a while now (if you haven't already read Skim and This One Summer, go go go) and I was curious to see what her first work looked like. I am happy to report: it's less pretty, more fluid and surreal, and 100% amazing. Gilded Lilies starts out with collected observations about her neighborhoods, the people around her, and her own life (originally published as City of Champions), and then continues with a half-book-long scroll of wordless images following feral children through a surreal forest landscape. If you love: indie comics; seeing an artist's evolution; wordless comics; portraiture; and/or slices of real life, then this is a must-have.
Avengers: The Kree-Skrull War by Roy Thomas, Sal Buscema, Neal Adams and John Buscema (Eric Margolis)
I love me some superhero comics, but between Secret Wars and Convergence, the Big Two are really starting to make me feel burnt out. I'm certainly enjoying some books during these events, but overall I've been feeling a bit overwhelmed. The publishing schedules are erratic, and there's a seemingly endless amount of tie-ins. My wallet and attention span just can't keep up with either. But after seeing Avengers 2, I decided it was time to dig up a classic Avengers story to rekindle my love for the genre. The Kree-Skrull War was exactly what I was looking for. This story was huge, it was basically an event but without all the unnecessary tie-ins. This thing was full of the good stuff: Vision being awesome, ridiculously long word balloons, over-the-top action sequences, and Skrull cows. Seriously, there are Skrull cows in this comic, and it's awesome.
Aquaman, Vol. 1: The Trench by Geoff Johns, Ivan Reis, and Joe Prado (Becca Sexton)
Okay, so this collection actually came out in May of 2013, but it's the book I can't stop thinking about this month and it's the book that has finally warmed me to the Distinguished Competition. I enjoyed the meta-commentary on Aquaman's status as a superhero punchline; the light horror tone (just enough to put me on edge, not enough to give me nightmares); the nods to other genre favorites (Jaws and Serenity among them); and the satisfying conclusion balanced with intriguing teasers of what's to come. Add in Aquaman's partner Mera and a new family member who kinda resembles Hawkeye's Pizza Dog, and you've got a superhero team I'm all in for. Oh, and did I mention Arthur Curry is way dreamy?
The Love Bunglers by Jaime Hernandez (Kris Saldaña)
So good. The Love Bunglers is actually the first comic I've read from any of the Hernandez brothers (Love and Rockets), which I now know is a crime. This book hits my comic receptors like enchiladas on my plate at a family party. The writing is nuts with how effortless it tells a story. There are no exposition dumps, there are no wasted scenes, no clunky dialogue. It's amazing. And the art is perfect. You can tell that Jaime is all about precision, making sure that everything that needs to be drawn, is, and what doesn't need to be drawn, isn't. Full black and white, I would hate to see this book colored. It's a very Hispanic story told by a master Hispanic creator which informs every reason you should read this comic.
Lumberjanes, Vol. 1 by Noelle Stevenson, Grace Ellis, Shannon Watters, Brooke Allen (Gina Nicoll)
Have you ever had that one book you find at just the right moment during a tough time and, for the span of that book, things feel okay again? Lumberjanes was that book for me, and it's giving me all the cheesy power-of-books feels that I haven't had since teenage me read Harry Potter.
Ink for Beginners by Kate Leth (Swapna)
Will I ever get a tattoo? Honestly, I'm not sure. But I loved Ink for Beginners because it's so honest about everything that comes with getting a tattoo. I'm a person who needs to know anything and everything I can before making any big decisions (impulsive, I am not), and I loved how informative this was while also being supremely entertaining. Whether you're multiple tattoos in or will never get a tattoo, this is a GORGEOUS comic that you should absolutely pick up. The digital copy is plenty purty, but this is one worth owning in print.
__________________________
Do you talk all things comics on Tumblr? Follow us over there for all our comics Tumbling.