This content contains affiliate links. When you buy through these links, we may earn an affiliate commission.
Here's what we were loving in May!
Paper Girls #13 by Brian K. Vaughan, Cliff Chiang, and Matt Wilson
Saga is my all time favorite comic so when I heard Vaughan was coming out with a new series it was a must-read. Then I found out it was set in the '80s and followed a group of teen girls, elevating it from a must-read to "I will streamroll over anyone standing between me and my issue!" I love this group of girls and this very sci-fi Stand by Me/Goonies feeling of teens on an adventure. This issue brought the amazing gem about periods not being something that gets in a girls way while out trying to stay alive/save the world: "I got my period, not the plague." And that's how this issue beat out all the other comics I read this month.
-Jamie Canaves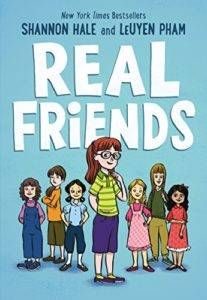 Real Friends by Shannon Hale and LeUyen Pham
My nine-year-old daughter snatched this from my hands when I picked it up from the library, and she devoured it that day. Then she said, "You should read this, it's really good," so I read it that night. I can see why my daughter liked it so much, having gone through her own struggles in school trying to figure out how she fits in with the other kids in her school. The book was honest and the illustrations spoke so much to Shannon's emotions growing up. In particular, I found the illustrations of Shannon's sister portrayed as a bear both haunting and telling. I know this book will be a huge hit for fans of Raina Telgemeier, Victoria Jamieson, and Cece Bell.
-Karina Glaser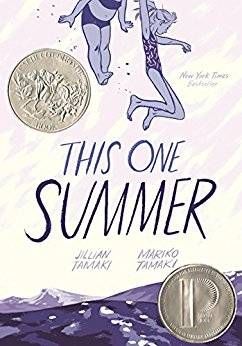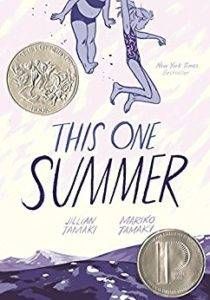 This One Summer by Mariko Tamaki and Jillian Tamaki
This one aches. This One Summer captures so much of an adolescent summer: the indignities of not being old enough, the confusing glimpses into adult lives, the yearnings for all sorts of things. The art is graceful, the story is bittersweet.
-Christine Ro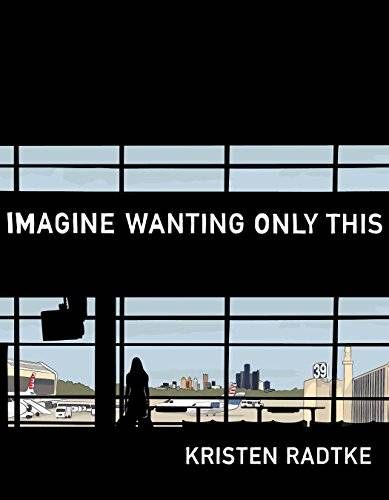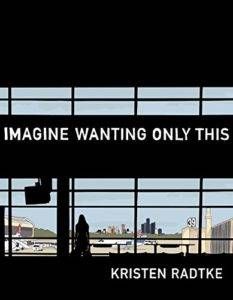 Imagine Wanting Only This by Kristen Radke
When a rare hereditary heart condition takes her beloved uncle's life, Kristen Radke is moved by the possibility that she, too, could fall victim. Radke embarks on a journey to explore ruins, relics, and abandoned places, hoping to find answers about mortality and finding only ambiguities. Radke is the managing editor at Sarabande Books and film and video editor at TriQuarterly and a graduate of the University of Iowa's Nonfiction Writing program. Her promising debut demonstrates her fearless approach towards weaving harrowing narration and striking visuals with large, unanswerable themes like memorial and legacy.
-Sarah S. Davis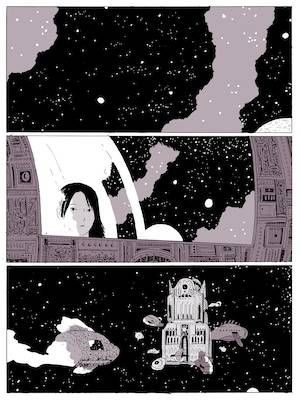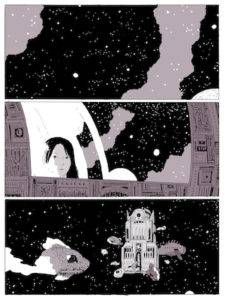 On a Sunbeam by Tillie Walden
I could drown in the atmosphere of this webcomic and it would be a pleasant death. Part of this story captures a budding romance between Mia and a girl at her boarding school and the rest follows her as an adult, working with a crew that restores old buildings. In space. This whole thing is in space and it's visually one of the most creative takes on what space looks like that I've seen in a very long time. It's stunning and bittersweet (adolescence is hard) and it's what I've been pulling out lately when people say comics aren't art or literature.
-Mal Soto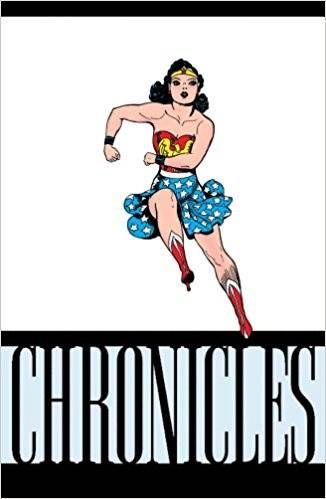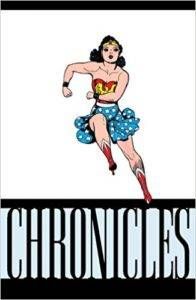 The Wonder Woman Chronicles, Volume 1 by William Moulton Marston and Harry G. Peter
In preparation for Wonder Woman's big screen release next week, I've cracked open the stories that started it all. Like many comics from the Golden Age, a lot of the writing and art seems primitive. And, yes, creator William Moulton Marston had some pretty wacky ideas about women and sex, but the message behind Wonder Woman, one of female empowerment and world peace still rings true today.
-Charley Macorn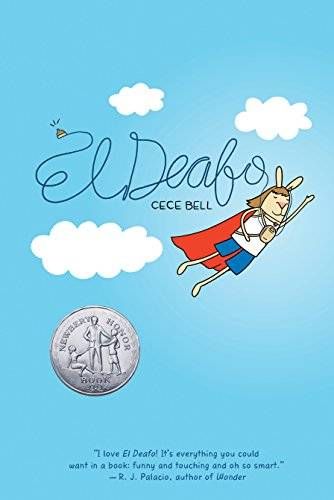 El Deafo by Cece Bell
I know I'm really late to the party, but every time I started to read this book I was forced to cede my copy to a small child, and small children don't read as fast as I do. Finally, a small child loaned me a copy they had already read and I was delighted. While we may not all identify as hearing-impaired rabbits, most of us can identify with the author's lonely alienation as a sense of otherness pervades her elementary school experience. Bell employs the symbol of the Sonic Ear—a massive hearing aid that sets her apart from the other students—to illustrate coming to term with, and finally embracing, the ways that childhood meningitis has influenced her life. Turning her disability into a superpower helps Bell find her confidence and takes control of her childhood.
-Monica Friedman
The Angel of Elhamburg by Aki
Aki gets mixed reviews – everyone praises her art, but I've heard that her storytelling leaves something to be desired. So I went into this expecting a quick, relaxing, and pretty read. Oh, it's definitely gorgeous, and I ran through all five chapters in less than an hour, but the haunted prince Perseus and the shattered friendship between his father Madeth and royal advisor Lalvan have stuck with me ever since. Expect a thorny character study instead of a fairy tale.
-Megan Cavitt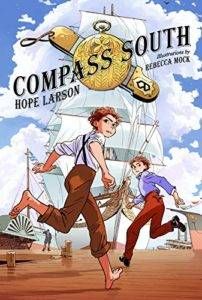 Compass South and Knife's Edge by Hope Larson and Rebecca Mock
There is nothing like a good adventure. Compass South and Knife's Edge cover the adventures of twins Cleo and Alex. They both have valuable items from their father, a knife and a watch, and resort to stealing to survive. A rogue named Worley wants the twins, and their valuables. The art style is lovely, and I like the colorful approach.
-Priya Sridhar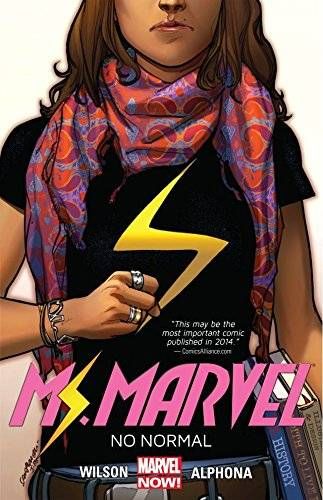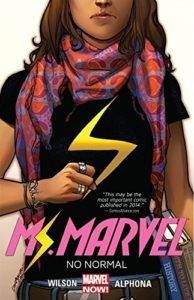 Ms. Marvel, Volume 1: No Normal by G. Willow Wilson and Adrian Alphona
Okay, yes. I am super late to the Ms. Marvel love. But I read this in one sitting, and thank goodness I had bought volume 2 earlier in the day, because whoa. I needed to just start right in and continue. The story, the little details, the inclusivity – I love this so much.
-Jaime Herndon
Misfit City #1 by Kiwi Smith, Kurt Lustgarten, and Naomi Franquiz
New to comics as I am, I've been spending most of my time catching up on all the best series via trade paperbacks. So it's exciting to finally have a brand new comic to follow, issue by issue. Misfit City, a new series from BOOM! Box, has been marketed toward fans of the Goonies, which is really all I needed to know. The first issue introduces us to all the main characters, and teases impending adventure. WAITING FOR NEW ISSUES IS HARD.
-Steph Auteri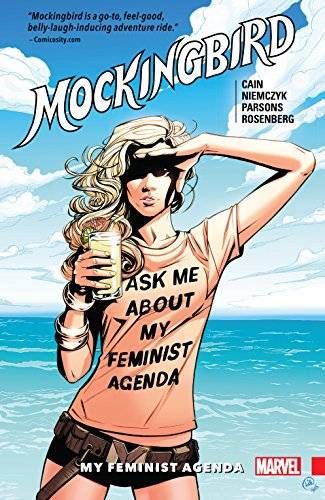 Mockingbird #6-8 by Chelsea Cain, Kate Niemczyk, Sean Parsons, Rachelle Rosenberg, and Joe Caramagna
Okay, first off, I want to apologize to Chelsea Cain, Kate Niemczyk, and the rest of the stellar Mockingbird team for not reading this book sooner. It is quite possibly my favorite book of 2017, but as usual I'm behind and it got cancelled and it's all my fault. :crying emoji:
I adored the first arc of Mockingbird, which was simultaneously intricately-plotted and hilarious, but the big "CIVIL WAR 2" banner at the top of the second arc made me a bit wary going in. I need not have worried. Cain and the team constructed what might be the Platonic ideal of an event tie-in: a book that quickly references the event, but then just proceeds to tell its own story on its own terms, complete with mercorgis. I love this book so much and would happily give up the rest of my pull list to get Cain writing comics again.
-Charles Paul Hoffman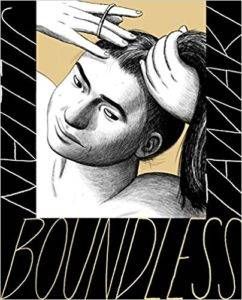 Boundless by Jillian Tamaki
I've been in a bit of a reading slump lately but I finally got to read a comic and of course, it was by Jillian Tamaki. I'm a huge fan of Tamaki and her latest work is a collection of short comic stories. Boundless has proven what I've already known as a fan of her work: Tamaki is a weirdo. A weirdo in the best sense of the word and the kind that makes the strangest yet emotional comics that have a lot to say about human beings and the society we engage with. Whether it's a woman who one day shrinks into nothingness in "Half Life" or a sitcom-porno that finds success years later online in "Darla!", Tamaki is really great at conveying everyday emotions like sadness, feeling unfulfilled or jealousy in stories that are both subtle ("Bedbug") and fantastical ("1.Jenny"). Anyways, I enjoyed it and you should check it out.
-Ardo Omer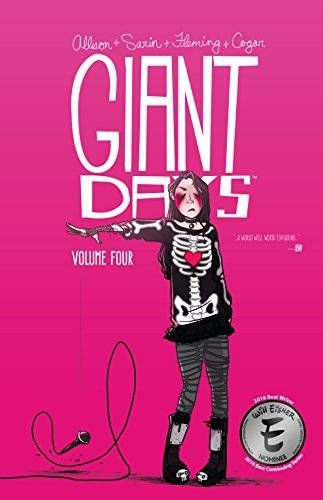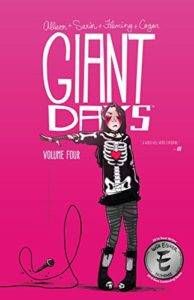 Giant Days, Volume 4 by John Allison and Max Serrin
I've kind of lost the thread with a bunch of my regular comics and I haven't stayed up to date with many of them. But Giant Days is one that I haven't missed. I've been reading it in trades from my library and was giddy when my hold for the latest volume came in. As the girls approach the end of their first year in university, I was so happy to have them back in my life. Esther, Daisy, and Susan are just as wonderful and insane as ever, and as they start their second year, I had a horrible sinking feeling that, as much as I want them to succeed, the end of the comic is built into the book and that makes me so sad. This volume is just as good as the three previous and, once again, does not disappoint (for the very last panel in the book, if nothing else).
-Rachel Manwill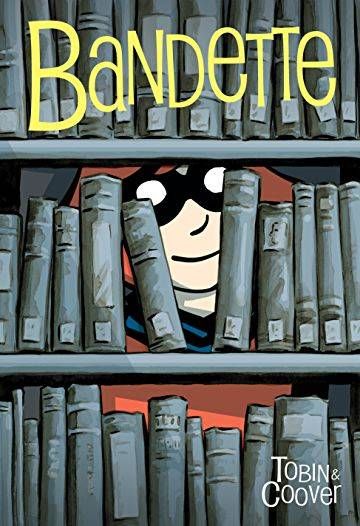 Bandette #15 by Paul Tobin and Colleen Coover
I always feel like this series is a bit under the radar despite being winning multiple Eisners, but it's one of my perennial favorites. The current arc is a particular delight, with the titular Bandette, a charming Parisian thief, commissioned by the police to steal a fabled painting containing crucial political secrets. But multiple master thieves are after the painting, and watching it repeatedly switch hands between half a dozen larger than life outlaws is a joy. Balancing out the goofy heist shenanigans and Bandette's own silliness is an aura of menace just below the surface: what is in that painting, and what will happen if it gets out? I can't wait for the next issue.
-Jess Plummer