This content contains affiliate links. When you buy through these links, we may earn an affiliate commission.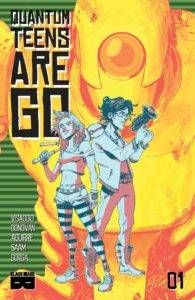 Quantum Teens Are Go #1 by Magdalene Visaggio, Eryk Donovan, Claudia Aguirre, Zakk Saam (Jamie Canaves)
My love for Kim & Kim is so great that I will add Visaggio's comics to my pull list without even reading the summary or investigating what the comic is about–as I did with Quantum Teens Are Go. I make great decisions sometimes! Two high school teens (a transgender girl and her boyfriend) are working on a time machine that they're building from parts they steal from abandoned labs–is that actually stealing? Anyways, I already love Nat and Sumesh and am buckled in for this guaranteed fun ride! So much so that even though I'm a much-prefer-volumes reader I'm waiting for every single issue like it's the only water in the desert.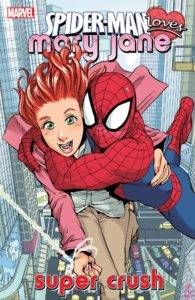 Spider-Man Loves Mary Jane by Sean McKeever, Takeshi Miyazawa, and Christina Strain (Charles Paul Hoffman)
Gonna be honest: Spider-Man Loves Mary Jane and the preceding Mary Jane and Mary Jane: Homecoming miniseries are my favorite comics I've read in quite a long time. They take the tried-but-true idea of Spider-Man in high school, but flip it on its head. Rather than focusing on Peter and his time as Spidey, the focus is on Mary Jane and her friends, and Peter and Spidey barely even show up. Instead, we get manga-influenced teen drama that's rarely found in American comics. Unfortunately, it's all out of print and tracking down the whole series might be a bit of a pain, but lucky for you it's all on Comixology and Marvel Unlimited.
Shirley Jackson's "The Lottery": The Authorized Graphic Adaptation by Miles Hyman (Jan Rosenberg)
Shirley Jackson's 'The Lottery' is one of the most bone-chilling short stories of all time. If you haven't read it, I suggest doing your Homework before trying this. The graphic novel adaptation is written by Shirley Jackson's grandson. The artwork is gorgeous, and nothing can describe the mix of elation and horror of seeing the events of the story unfold in these illustrations.
Shaman King, Vol. 11 by Hiroyuki Takei (Megan Cavitt)
I have a complicated relationship with Shaman King as a whole – Takei's a great cartoonist and he likes to tweak shonen manga archetypes in unexpected ways, but… holy cultural appropriation, Batman! This volume, though, features a (mostly) self-contained story about one of the side characters getting lost in the wilderness, befriending a park ranger, and confronting his own weaknesses in the guise of helping to relocate a stubborn bear. It's a far cry from the tournament-style fighting that dominates the series, and I got pretty emotional over a thus-far less-developed character – which is precisely what I want from a long-running shonen series.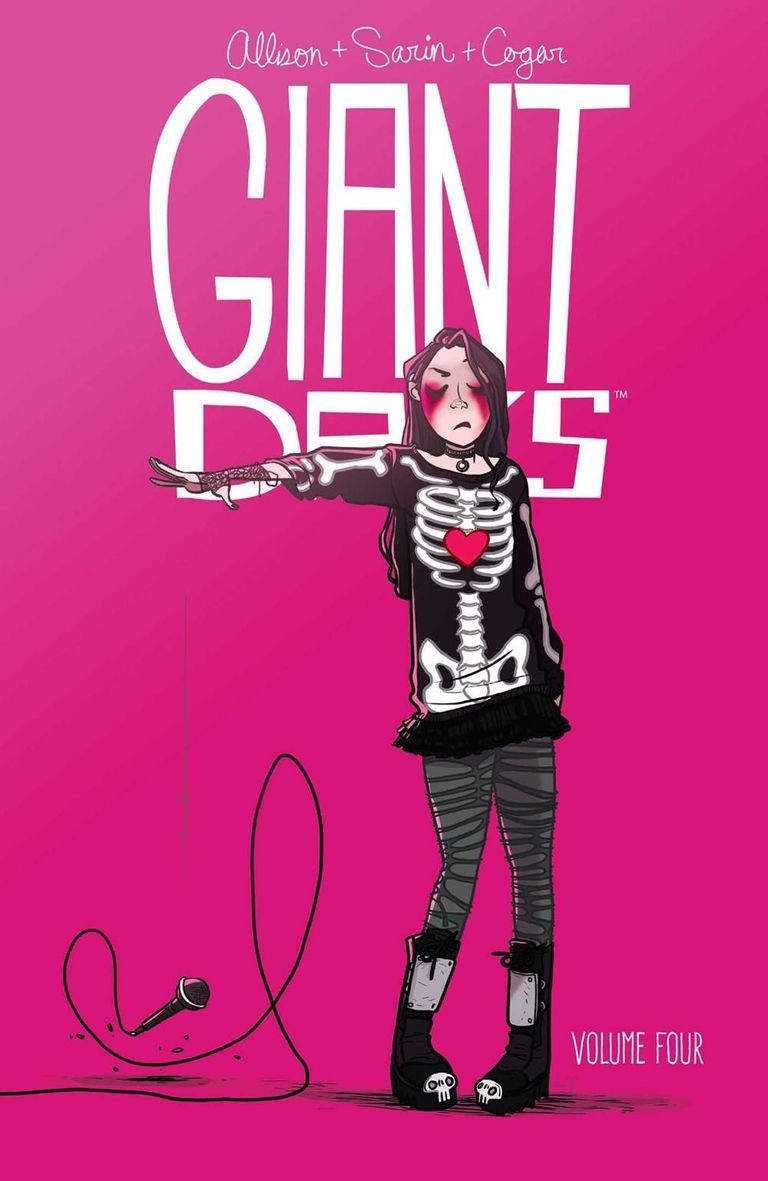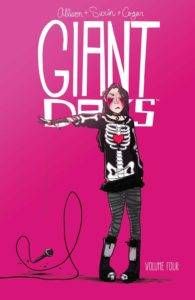 Giant Days, Volume 4 by John Allison, Max Sarin, Liz Fleming (Emma Nichols)
I'm a recent fan of this long-running comic, which is kind of great because I tore through volumes 1-3 and only had to wait a few weeks for volume 4 to come out. Still, the wait was painful. Giant Days isn't especially plot-driven, it's simply about three young women who befriend each other at university. But there is something so compelling about the comic, so honest and hilarious in its depiction of friendship, romantic entanglements, and adulting. When I'm not reading about them, I desperately miss the main characters Esther, Susan, and Daisy. In fact, I think I'll go start at volume 1 again. Right now.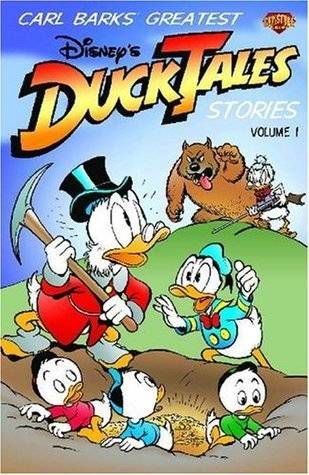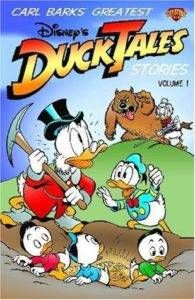 Carl Barks' Greatest Ducktales Stories, Volume 1 by Carl Barks, Walt Disney Company (Priya Sridhar)
With the new Ducktales reboot coming out this year (with David Tennant as Scrooge McDuck), I thought it would be best to go back to the roots. Ducktales chronicles Scrooge's adventures, as he recruits his nephew Donald and great-nephews Huey, Dewey and Louie, so that he can make more money and add to his bin. He deals with realistic problems like aging, lost loves, and protecting his assets. The not-so realistic problems include aliens no bigger than matchsticks, an Abominable Snowman that collects human items, and expensive pills that instantly reverse memory loss. I recommend reading this since we don't know when the reboot will air.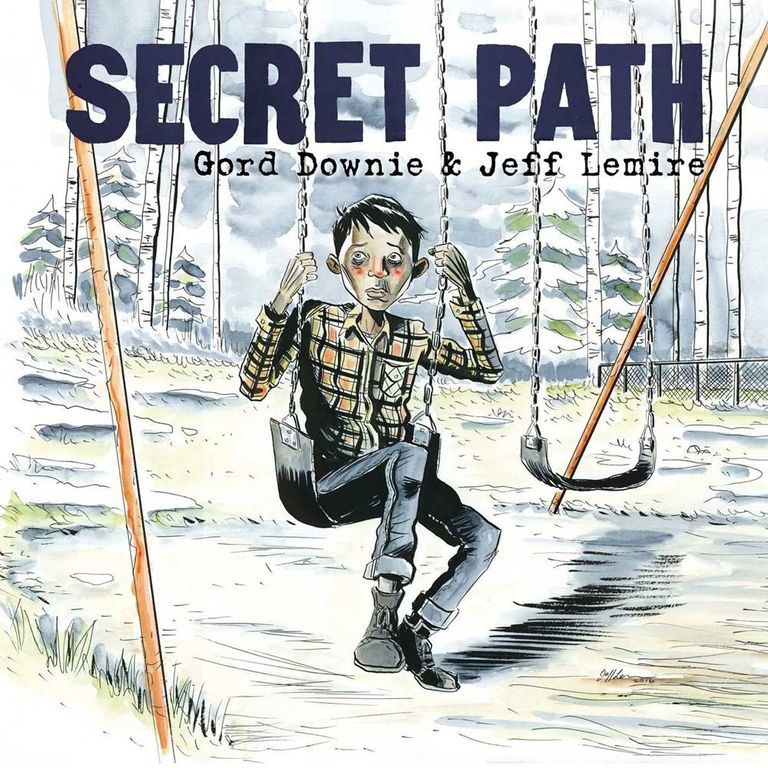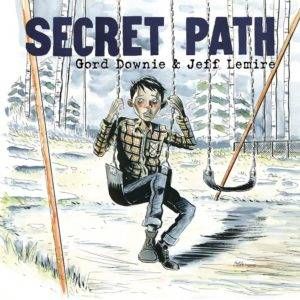 Secret Path by Gord Downie, Jeff Lemire (Thomas Maluck)
Chanie Wenjack, called "Charlie" by his teachers, was 12 years old when he ran away from the Cecilia Jeffrey Indian Residential School in search of home. The Canadian government had separated him from his family in an attempt to re-educate him and thousands of other native children. Unbeknownst to him, home was 400 miles away with little hope of survival, and he died on October 22, 1966 along railroad tracks. Lemire's cartooning is intense and melancholy, telling a spare tale informed by flashbacks that suggest Wenjack's abuse. His flickering matchstick of hope withers during a slowly freezing escape. The book includes lyrics from Gord Downie's album of the same title, as well as links to his music and a documentary about the Canadian government's abduction of a generation.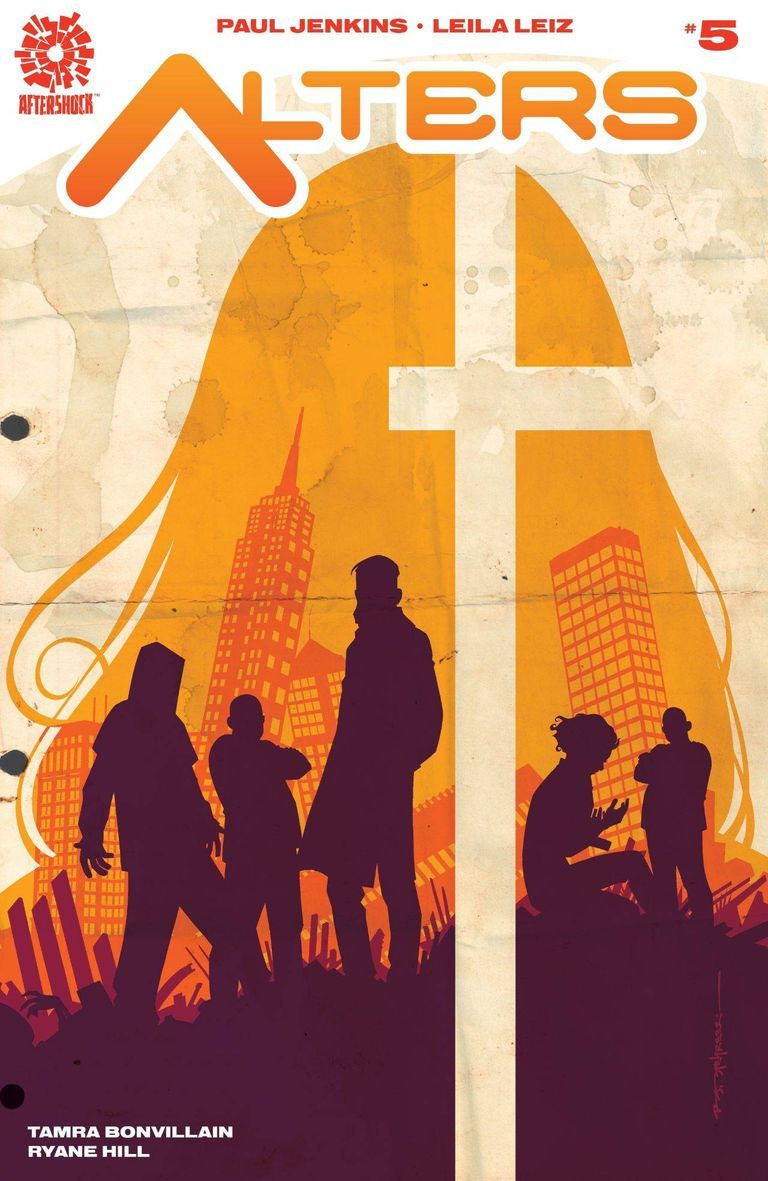 Alters #5 by Paul Jenkins and Leila Leiz (Shiri Sondheimer)
Aftershock Comics' Alters is a remarkable book I wish was getting more air time. The first arc, which concludes in the current issue, focuses on Charlie, who has been transformed into a superhero by a mysterious quantum phenomenon affecting humans seemingly at random; Charlie is, at the same time, transitioning from male to female and has yet to decide which will present more of a challenge to explain to her family. It's only as Chalice, her superhero persona Charlie can truly express her gender identity but as a hero, she faces a whole other set of challenges, including figuring out who she can trust and the constant attacks of her nemesis, Matter Man. Jenkins handles the all aspects of the story deftly and with great sensitivity and Leiz's art is kinetic and in a classic vein which helps ground the more fantastic elements of the plot, with an updated color palette that gives off her work a futuristic edge. I got to talk to Jenkins a bit at New Jersey Comic Expo last fall and he gave me a few hints as to where the book will go from here; catch up quick because it's only going to get more amazing.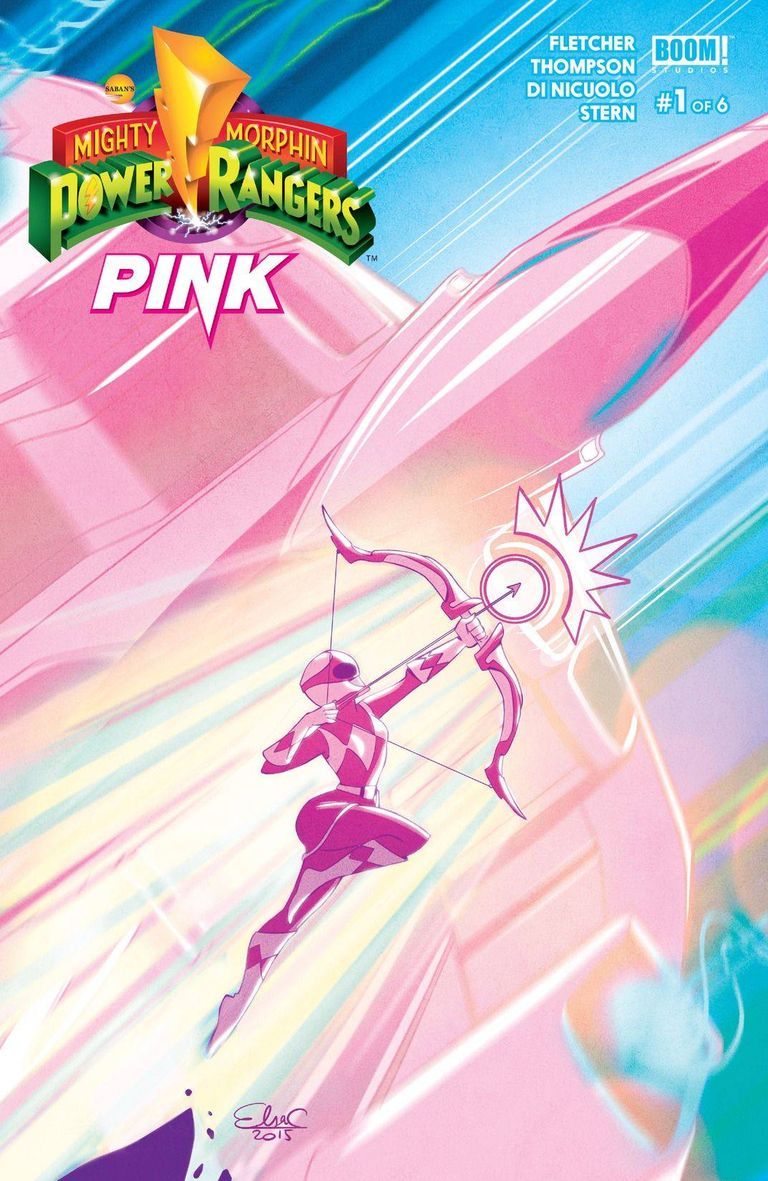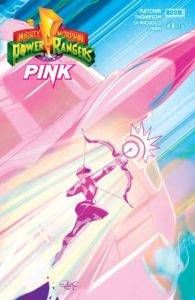 Mighty Morphin Power Rangers: Pink #1 by Brenden Fletcher, Kelly Thompson, Daniele Di Nicuolo, and Sarah Stern (Keri Crist-Wagner)
I'm late to the Power Rangers party. Like decades late. I saw the new movie last weekend and enjoyed it more than I thought I would. Inspired, I decided to pick up the first comic detailing the life of the Pink Ranger, Kimberly Hart that came out last summer. While obviously a different version of the character than what was portrayed in the film, Pink #1 was a fun, Scoobie-Do-esq start to a limited series run. I really enjoyed Di Nicuolo's art in particular, and I'm definitely picking up trade when it comes out in April.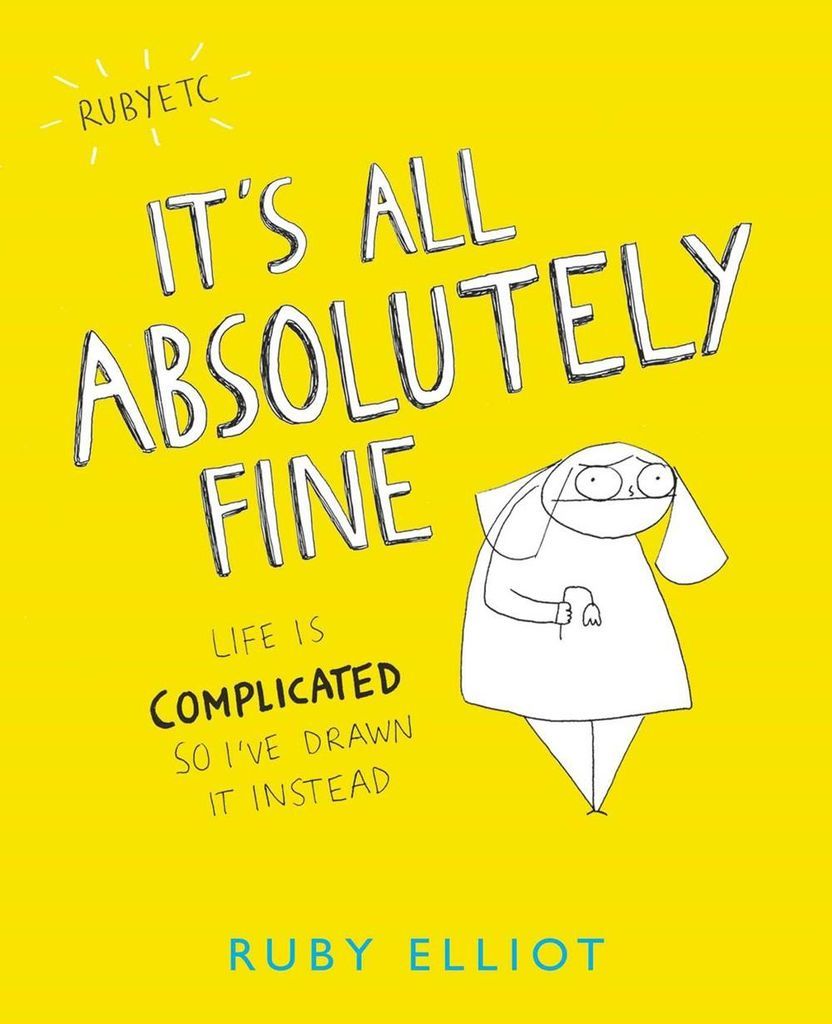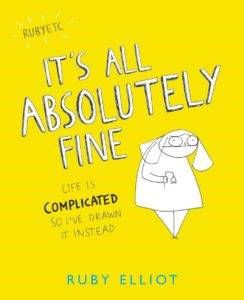 It's All Absolutely Fine by Ruby Elliot, aka rubyetc (Nicole Brinkley)
Anybody who has spent any time on the internet at all would recognize Ruby Elliot's artwork. Her wiggly, minimalist drawings tackle issues relating to her own life – to her anxiety, to her bipolar disorder, to how much she loves her dog. I'm a sucker for webartists that compile their standalone comics into a collection for me to read, and Ruby's – with a handful of mini-essays spliced throughout – was completely fun to read.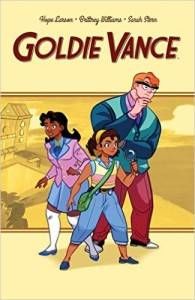 Goldie Vance, Vol. 1 by Hope Larsen and Brittney Williams (Rachel Manwill)
I'm not sure why I was so late to the party on this, but after waiting forever for my library hold to come in, I finally just bought the damn thing. The long hold list at my library should have tipped me off that this cute comic was worth the wait. A brown queer Nancy Drew? Goldie Vance is my hero. It's fun and the art is bright and matches the story so well. I can't wait for Volume 2 (May 9, 2017). Better get on that hold list now!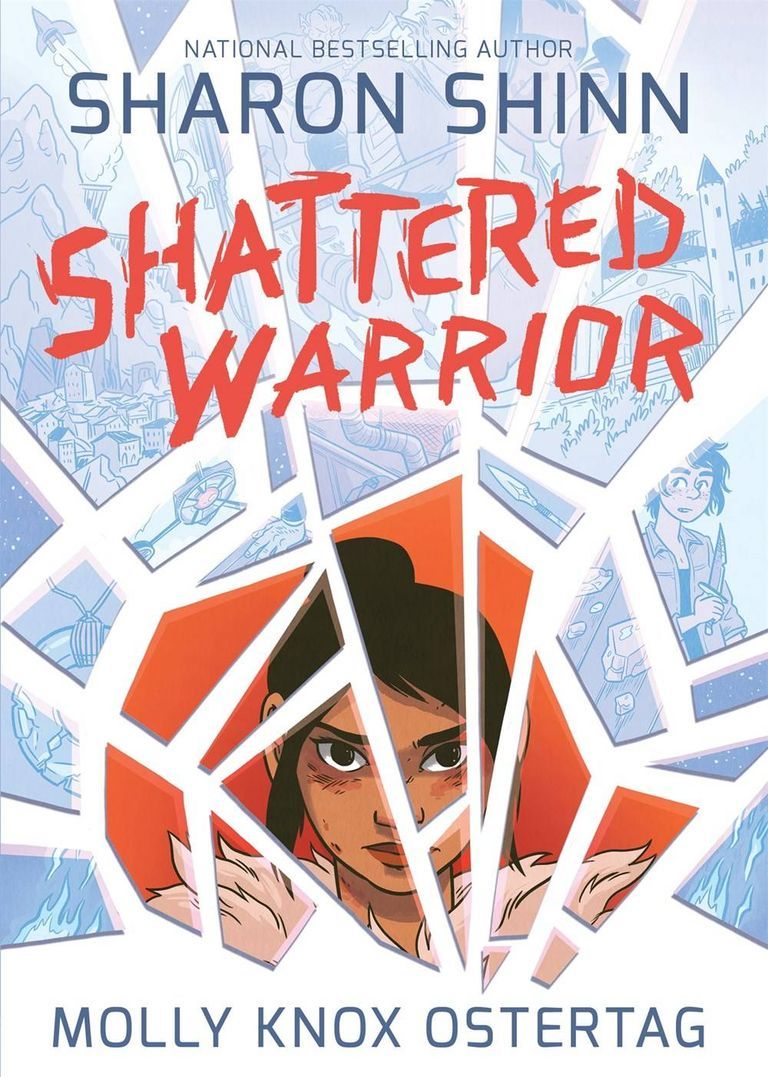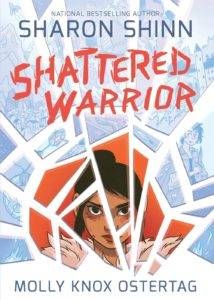 Shattered Warrior by Sharon Shinn and Molly Ostertag (Swapna Krishna)
I've been a fan of Molly Ostertag's for years, so I had pretty high expectations for this sci-fi graphic novel, about humans living in servitude on Earth after aliens have invaded and taken over our planet. I wasn't prepared to absolutely adore it. A strong PoC lady lead, queer characters, deep and complex relationships, all against a lushly drawn and colored backdrop of Earth's dim future. I adored this graphic novel and think this is a breakout year for Ostertag; by the end of 2017, I hope she's a household name.