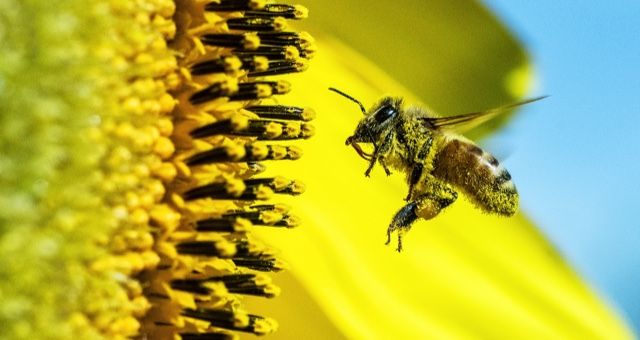 Fiction
Bee Best: 18 Buzzworthy Bee Books for Readers of All Ages
This content contains affiliate links. When you buy through these links, we may earn an affiliate commission.
If owls are the most bookish animals, then bees must be the most bookish insects, right? They are intelligent, self-sufficient, and know how to focus on the task at hand, finishing a book in a day producing honey and pollinating flowers. Plus, bees make the world go 'round, and we are nothing without them. I don't know about you, but now I'm itching to read all the bee books I can about these magnificent creatures.
This list includes children's literature and fiction books geared toward teen and adult bee lovers, but bee lovers of all ages can probably enjoy any book listed below. Although this roundup of bee books may feel like it has everything a bee lover could desire, one thing this list lacks is books written by authors of color. So…this is an official call to publishers to give us bee stories by authors of color!! On a more positive note, the majority of the books are written by women! Now, on to the bees…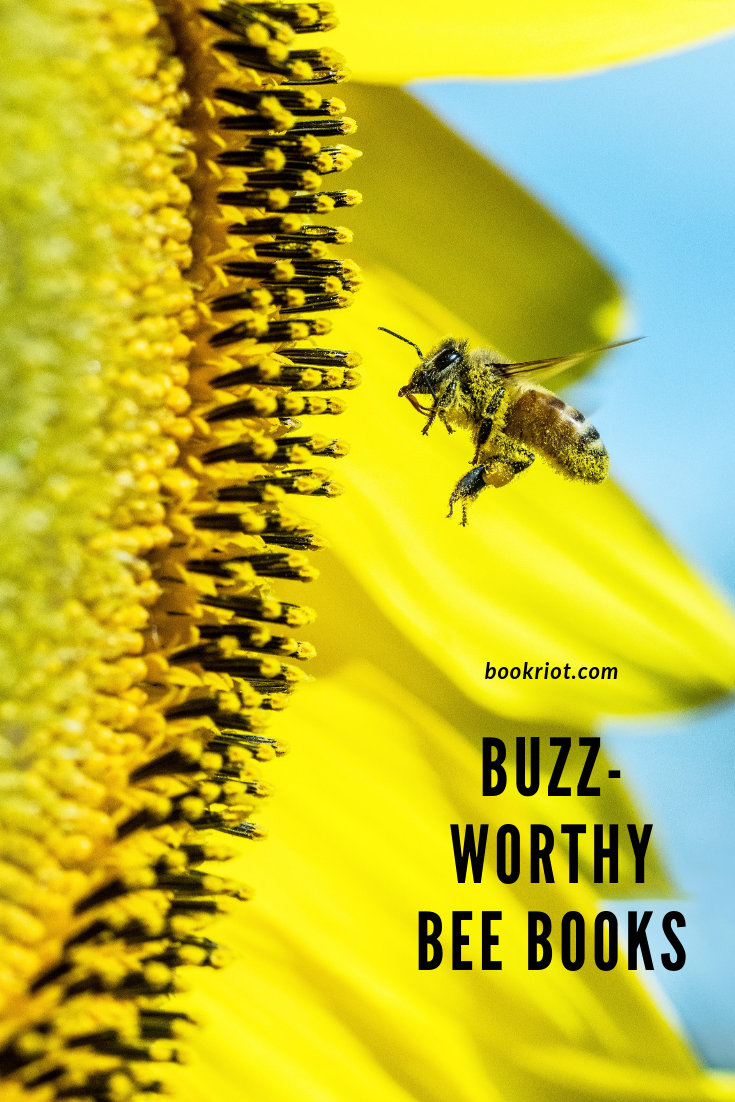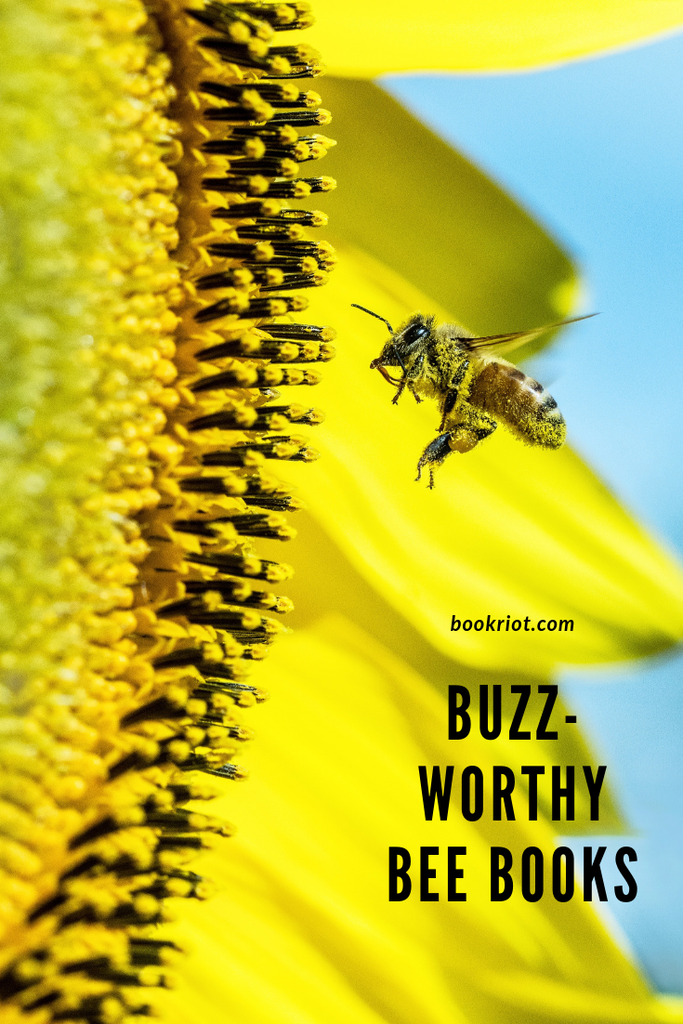 The Best Bee Books for Kids
Follow a little bee named Maya from her adventures as a rambunctious young bee to a responsible member of bee society. Maya is born during unrest when her hive is dividing into two colonies, and longs for the freedom to explore the outside world. Despite the warnings of her teacher Mrs. Cassandra, Maya commits the unforgivable crime of leaving the hive and must now live in exile.
This picture book highlights the plight of the bee while offering a message of hope. A young girl befriends a honeybee that takes her on an eye-opening journey where she learns of the importance of bees within the natural world. Bee & Me also includes plenty of facts at the end for young eager bee-loving minds!
The Beeman by Laurie Krebs (Author) and Valeria Cis (Illustrator)
With an engaging rhyming scheme, the story of The Beeman is told through the eyes of a child learning the basics of beekeeping from his grandpa. Readers will learn the importance of bees for the environment, the beehives where they live, and how the different kinds of bees work together within the story, and from the endnotes full of essential bee and beekeeping facts.
Bees in the City by Andrea Cheng (Author) and Sarah McMenemy (Illustrator)
A 2018 Green Earth Book Award Finalist, Bees in the City is a love letter to the Parisian way of life and the beauty of bees. Lionel may live in the City of Lights, but he loves traveling outside of the city to help his Aunt Celine with the bees she keeps on her farm. When her bees start dying, Lionel proposes growing a rooftop garden in his apartment building to give the bees a variety of flowers to pollinate.
Buzz by Eileen Spinelli (Author) and Vincent Nguyen (Illustrator)
Buzz is a spunky bumblebee who loves to fly, but stops flying when she comes across some terrible news in a newspaper on a park bench declaring that bees can't fly. What will it take for Buzz to find the courage to fly again? Buzz is the perfect picture book for a young reader who loves a story with a good message starring a bee.
The Honeybee Man by Lela Nargi (Author) and Kyrsten Brooker (Illustrator)
In this look at the life of a beekeeper and the honey making process, Fred goes to the rooftop of his Brooklyn apartment every morning to greet his hardworking honeybees. They tend the hive, make wax rooms, and pollinate flowers all across the city. Fred enjoys sharing the honey he gets from the bees with the neighborhood.
The Very Greedy Bee by Steve Smallman (Author) and Jack Tickle (Illustrator)
The bee in this story learns the very valuable lesson that it is possible to have too much of a good thing. Being both selfish and greedy, this bee spends the day slurping all the nectar and pollen. As he feasts on flower after flower, he also keeps growing until he is unable to fly home.
Bee Books for Teens
In the year of 2036, honeybees are nearly extinct and the world's crops are disappearing. Melissa's origami honeybees may be the key to saving them. Set in the present and the past, on a small island off the coast of Crete and in Texas Hill Country, this YA novel shows that young people can overcome adversity by realizing the strength within themselves.
Dana Parsons is an aspiring science writer and bee aficionado, but right now, she is trying to survive senior year. She is also dealing with her own "queen bee" in best friend Avra. As it becomes more evident that Avra's boyfriend Emil and Dana have feelings for one another, Dana learns that emotions can sting worse than the bees she loves studying.
Lily Owens lives with her abusive father and their maid Rosaleen, who acts as a surrogate mother to Lily. After Rosaleen is arrested, Lily helps her escape, and they decide to leave for Tiburon where Lily is introduced to the world of beekeeping and honey making from a trio of eccentric sisters.
Have you ever imagined what it would be like to wake up as a bee? Well, Gary gets to live that nightmare? dream? experience when he expects to switch bodies with fellow classmate Barry, but is instead turned into a bee.
It's the last day of seventh grade. While her classmates are celebrating, Zinnia is in the vice principal's office serving detention for yarn-bombing a statue of the school mascot. When she rushes home to vent to her older brother and best friend, Adam, she discovers he's left home with no explanation. To make matters worse, a colony of honeybees has mistaken her hair for a hive.
Bee Books for Adults
This original poetry collection is inspired by a beekeeping journal that follows a bee colony for one year. Live the cycle of life and death of nature through the eyes of a veiled observer with unusual intimacy full of wonder and revelation.
Find a bee-adjacent read in the first book of the Mary Russell series where a long retired Sherlock Holmes encounters a young woman whose intellect matches his own while studying honeybees on the Sussex Downs. Under his reluctant tutelage, Mary Russell hones her skills of deduction and disguise, but their partnership is put to the test when Holmes and Russell are called to help Scotland Yard with a case.
This The Handmaid's Tale meets The Hunger Games debut makes one Rioter's list of top books about bees. Flora 717 is a sanitation bee born into society's lowest class. She cleans her orchard hive and lives to serve the Queen. However, Flora has talents that are not typical of her kind, and her instinct to serve is overshadowed by an overwhelming and forbidden desire.
Do you like a little suspense and mystery in your bee books? The bees are restless after a long drought on Cynthia's honey farm. The soil is dry. The honeycombs are stiff, but Cynthia has a plan to offer the farm as a place for artists to work in exchange for free board. Silvia and Ibrahim quickly learn the honey farm isn't all it seems as water taps run red, frogs swarm the pond, and the drone of bees constantly fills the air.
The small Mexican town of Linares is forever changed when Nana Reja finds an abandoned baby under a bridge. Simonopio is disfigured and covered in a blanket of bees, but Francisco and Beatriz Morales happily adopt him. As Simonopio grows, his uncanny gift of visions and his protective swarm of bees become a cause of wonder to the Morales family.
Albert Honig spends most of his days alone with his bees until his neighbor Claire comes in and transforms his life. When a trail of bees leads Albert to Claire's body, he must finally confront the reasons for their estrangement and find the answers to Claire's murder.
If bee books are your jam, then you might also enjoy these must-read books about science and nature.