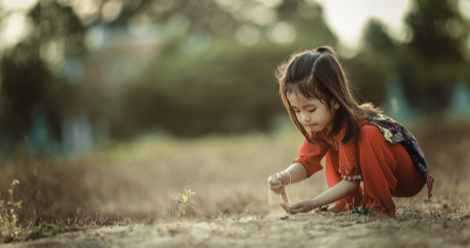 This content contains affiliate links. When you buy through these links, we may earn an affiliate commission.
Between the Paris Accords, the looming anxiety many people feel about climate change, and Earth Day, it feels a lot like we're often talking about only one aspect of nature: how badly we're treating it.
While certainly important, I also think we should focus on the reasons nature is so great in the first place. Enter science and nature writers. They provide us with depth and understanding of nature beyond our own observations. And with more knowledge, nature becomes all the more amazing.
Enjoy the wonder of seeds, the workings of an octopus's brain, and quantum mechanics. Then get yourself outside, nature is calling.
Note: Science writing is still a very white arena, and still largely male. This list aims for diversity, but further suggestions would be welcome!
Plants and Botany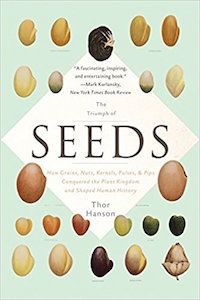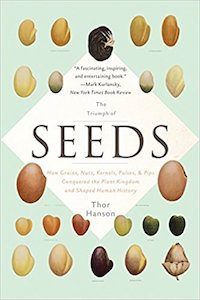 The Humane Gardener: Nurturing a Backyard Habitat for Wildlife by Nancy Lawson
Applying ecological principles, Lawson makes a case for why and how we should welcome wildlife into our backyards.
The Botany of Desire: A Plant's-Eye View of the World by Michael Pollan
From Michael Pollan's earlier days, this book demonstrates the connection and reciprocal relationship humans have with our domesticated crops. As the book asks, "Who is domesticating who?"
Drunken Botanist: The Plants that Create the World's Great Drinks by Amy Stewart
Amy Stewart highlights the history humans have with fermenting plants and fungi to turn into alcohol.
The Hidden Life of Trees: What They Feel and How They Communicate by Peter Wohlleben
Gain a whole new appreciation for trees and the complex interconnected lives they have with one another.
Flower Confidential: The Good, The Bad, and The Beautiful by Amy Stewart
Explore the flower industry's obsession with perfect blooms, a place where science and sentiment converge.
Weeds: How Vagabond Plants Gatecrashed Civilisation and Changed the Way We Think About Nature by Richard Mabey
With great empathy, Mabey gives the other side of weeds, the good they do and how arbitrary being deemed a "weed" can be.
The Triumph of Seeds: How Grains, Nuts, Kernels, Pulses, and Pips Conquered the Plant Kingdom and Shaped Human History by Thor Hanson
Pause and marvel at the pervasiveness and the success of seeds of all kinds in this book that promises readability for all.
Braiding Sweetgrass: Indigenous Wisdom, Scientific Knowledge, and the Teachings of Plants by Robin Wall Kimmerer
Kimmerer applies her botanist and Potawatomi perspectives together to help readers better understand nature and our place in it.
Birds
Bluebird Effect: Uncommon Bonds with Common Birds by Julie Zickefoose
Rehabilitating local birds gave Julie Zickefoose her experience with birds, which she has translated to art and stories that get birders right in the feels.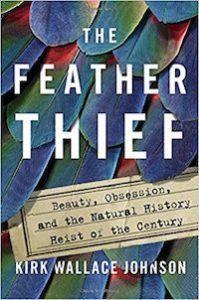 Small Wonder by Barbara Kingsolver
This essay collection carries readers through Kingsolver's contemplations on birdwatching, global war, and vegetable gardening.
The Meaning of Birds by Simon Barnes
Barnes explores our fascination with birds and the importance they have played in our understanding of the world, from Darwin's finches to the intercontinental migration of birds.
What the Robin Knows: How Birds Reveal the Secrets of the Natural World by Jon Young
Young brings together the depth of knowledge held by backyard birds about their environment and the indigenous knowledge of bird sounds in a book that will have you listening out for what the birds are saying.
The Feather Thief: Beauty, Obsession, and the Natural History Heist of the Century by Kirk Wallace Johnson
An outrageous true-crime story about the 2009 heist, in which a 20-year-old American flautist stole hundreds of bird skins from the British Natural History Museum. You've never read a book quite like this.
The Genius of Birds by Jennifer Ackerman
If you've ever wondered exactly what was going on inside the head of a little bird, Jennifer Ackerman has got you covered. You'll never think being a "bird brain" is an insult again.
Nature and Mindfulness
The Vitamin N: The Essential Guide to a Nature-Rich Life by Richard Louv
Addressing the nature needs of adults and the importance of meeting those needs. With practical suggestions for day-to-day options as well as school and career options, this book will get you outside!
The Nature Fix: Why Nature Makes Us Happier, Healthier, and More Creative by Florence Williams
The natural world offers huge benefits to the human brain. However, with more and more people working indoors, this component of health may require more active encouragement.
Gathering Moss: A Natural and Cultural History of Moss by Robin Wall Kimmerer
Kimmerer mixes biology and her cultural experiences as a Native woman in this book that provides a holistic view of moss and our natural world.
Forest Bathing: How Trees Can Help You Find Health and Happiness by Dr. Qing Li
Mindful, intentional time spend among trees, known as shinrin-yoku in Japan, is linked with greater health and happiness. As the weather warms, give your hygge a break, and go outside with this book for shinrin-yoku.
The Biophilia Effect: A Scientific and Spiritual Exploration of the Healing Bond Between Humans and Nature by Clemens G. Arvay, translated by Victoria Goodrich Graham
Translated from German, Arvay's book take the idea of forest bathing, but looks at the biological impacts that being in nature has on human bodies.
Humans and Animals
How Animals Grieve by Barbara J. King
Explore animal emotion and the complexities of animal social attachments by learning how they grieve.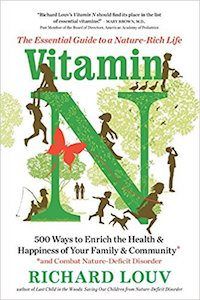 Sapiens: A Brief History of Human Kind by Yuval Noah Harari
Learn how humans fit into natural world by looking at how we evolved in it. Harari takes readers through the entire span of human history, pointing out anthrozoology (our impact on the animals around us) and economics and happiness.
Inside Animal Hearts and Minds: Bears That Count, Goats That Surf, and Other True Stories of Animal Intelligence and Emotion by Belinda Recio
Delve into the depths of animal emotion and prepare to adjust the way you see the animals around you. From ticklish rats, to whales on girls night out, animals have so many more feelings than most of us know.
The Soul of an Octopus: A Surprising Exploration into the Wonder of Consciousness by Sy Montgomery
If you didn't think "page-turning adventure" and "hallucinatory" could be used to describe a book about octopus intelligence, then…you should read this book.
Animals in Translation: Using the Mysteries of Autism to Decode Animal Behavior by Temple Grandin
Famed animal advocate, Grandin uses her experiences as a neuroatypical person to open up different understandings of the animals around us.
Grave Secrets of Dinosaurs: Soft Tissues and Hard Science by Dr. Phil Manning
Nope, not that Dr. Phil. This is a paleontologist who takes readers through the biggest dinosaur discoveries of the last century as he explores what might the soft tissues of dinosaurs may have looked like.
Biography and history
The Invention of Nature: Alexander von Humboldt's New World by Andrea Wulf
As someone who shaped modern understanding of nature and environmentalism, Alexander von Humboldt is as overdue for his own world-shaking musical sensation as his contemporary, the other Alex H. Wulf takes the challenge, bringing an important figure out of the shadows.
Remarkable Creatures by Tracey Chevelier
Mary Anning and Elizabeth Philpot form an unexpected friendship as they shake conventional wisdom about the history of the world through their excavation on dinosaur fossils.
The Fossil Hunter: Dinosaurs, Evolution, and the Woman Whose Discoveries Changed the World by Shelley Emling
Emling traces the route of Mary Anning from an impoverished child selling fossils she dug out of the lime cliffs, to the most under-rated paleontologist in the history of the field.
Glass Universe: How the Ladies of the Harvard Observatory Took the Measure of the Universe by Dava Sobel
Get further into the buried history of the "human calculators," the women of the early 20th Century who did the grunt work of space exploration, despite battling against such a pervasive glass glass ceiling, it's a glass universe.
Galileo's Daughter: A Historic Memoir of Science, Faith, and Love by Dava Sobel
Sobel explores Galileo's life and internal struggle with heresy of his scientific understanding through his correspondence with his beloved daughter, Maria Celeste, who was a cloistered nun.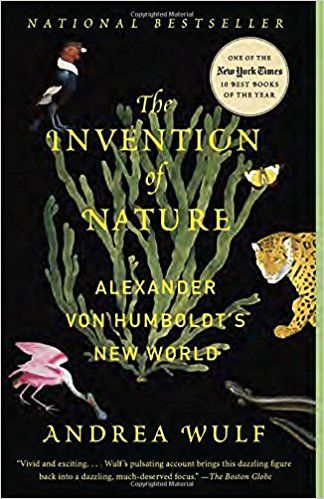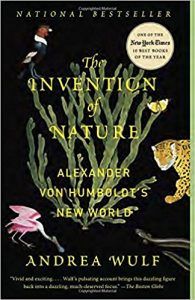 Isaac the Alchemist: Secrets of Isaac Newton, Reveal'd by Mary Losure
If all you know about Newton is that he got beaned by an apple and had an epiphany about gravity, grab this book and prepare to be amazed. This dude developed calculus while Cambridge was closed because of bubonic plague, so apples are only the beginning!
The Brother Gardeners: Botany, Empire, and the Birth of an Obsession by Andrea Wulf
Wulf traces the history of how British imperialism and the leisure classes swirled, through interpersonal dramas, to create Britain as "a nation of gardeners."
The Alchemy of Air: A Jewish Genius, a Doomed Tycoon, and the Scientific Discovery That Fed the World But Fueled Hitler by Thomas Hager
If you don't know the story of nitrogen-fixed fertilizer and how every advancement of the 20th Century was made possible by it, then you are in for a real treat! Science applied with the betterment of humanity can do amazing things, but science can also be taken for the wrong reasons.
Physics and Chemistry
The Disappearing Spoon: And Other Tales of Madness, Love, and the History of the World From the Periodic Table of the Elements by Sam Kean
Did you know that the campsites of Lewis and Clark are easy to find due to the mercury poisoning they left behind them? Kean lifts the curtain on the chemistry of our world, and brings it out of the lab.
Programming the Universe: A Quantum Computer Scientist Takes on the Cosmos by Seth Lloyd
Accessible quantum mechanics? Seth Lloyd promises that in his book about quantum mechanics and chaos theory that will reframe your understanding of the universe itself.
Lost in Math: How Beauty Leads Physics Astray by Sabine Hossenfelder
Is the emphasis on elegant and beautiful theories actually preventing physicists from developing the field farther? Do physicists need to embrace more utilitarian and less elegant theories?
Dark Matter and Dinosaurs: The Interconnectedness of the Universe by Lisa Randell
Did dark matter kill the dinosaurs? Randell explores this idea and the way that life on our planet is so closely connected with the universe around us.
Evolution
Endless Forms Most Beautiful: The New Science of Evo Devo and the Making of the Animal Kingdom by Sean B. Carroll
Take your knowledge of evolution farther with Evolutionary Development of Biology and just what our DNA is doing for us.
A Taste for the Beautiful: The Evolution of Attraction by Michael J. Ryan
Follow how the female brain of various species driven by attraction and what becomes beautiful.
Darwin Comes to Town: How the Urban Jungle Drives Evolution by Menno Schilthuizen
Watch evolution in high-speed motion as the animals around change and develop with the new environment that is the modern city.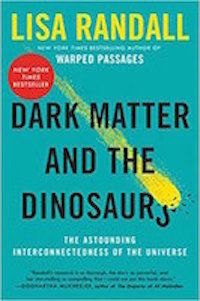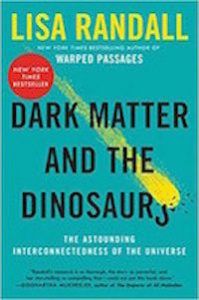 Nature's Nether Regions: What the Sex Lives of Bugs, Birds, and Beasts Tell Us About Evolution, Biodiversity, and Ourselves by Menno Schilthuizen
Bring sexy back by diving into Nature's Nether Regions, and learn about the incredible diversity of animal genitalia, and celebrate all the wild and wonderful ways the animal world does it.
At the Water's Edge: Fish with Fingers, Whales with Legs, and How Life Came Ashore and Then Went Back to Sea by Carl Zimmer
If macroevolution was always harder for you to imagine (just how *did* we get from fish to human?), Zimmer is here to lay out evolution across millions of years and bring readers up from the basic understanding of the Darwin Days.
Environmentalism
Slow Death by Rubber Duck: The Secret Danger of Everyday Things by Rick Smith and Bruce Lourie
If you've ever wondered how pollution directly affects your life and body, Slow Death by Rubber Duck with get you fired up to hold your government and big corporations accountable.
The Wizard and the Prophet: Two Remarkable Scientists and Their Dueling Visions to Shape The World's Tomorrow by Charles C. Mann
Are you a prophet or a wizard? Mann lays out the two foundational views of environmentalism with balance and care, as he explores ways to live and innovate for the future.
The World Without Us by Alan Weisman
When all of the environmental degradation gets you down, do you imagine what the world would be like if all the humans just disappeared? Weisman takes us through the thought experiment in this acclaimed book.
Astronomy
Mask of the Sun: The Science, History, and Forgotten Lore of Eclipses by John Dvorak
If you've still got eclipse fever from the one that overtook the U.S. last summer, Dvorak dives into both the science of eclipses and the impact that natural phenomena have on culture.
The Planets: Photographs from the Archives of NASA by Nirmala Nataraj
If you know more about fictional planets than the ones in our own solar system, the 200 color photos here will get you jazzed up for real planets as well.
Microbiology
Very Very Very Dreadful: The Influenza Pandemic of 1918 by Albert Marrin
Get your epidemiology on by exploring the worst disease epidemic to have hit humanity in recorded history. As we round into the centennial anniversary of the pandemic, learn the hows, whys, and impacts that this still has on us today.
Life's Engines: How Microbes Made Earth Habitable by Paul G. Falkowski
Microbes are having a hay day with discussion of gut microbiomes, but what about the microbes outside our bodies? Falkowski loving shows us how important microbes are for everything.
Science of creativity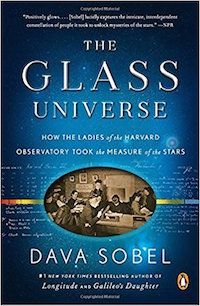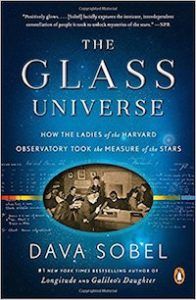 The Origins of Creativity by Edward O. Wilson
Biology legend E.O. Wilson tackles the dichotomy of science and the humanities, instead tying them together and encouraging us to move forward with science and the humanities thoroughly mixed.