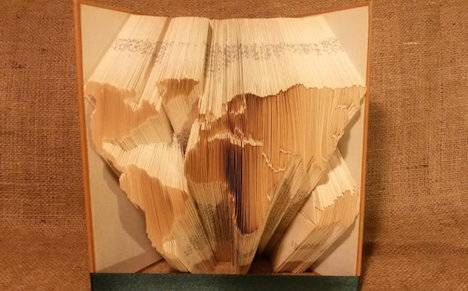 Crafting
The Beautiful World of Book Folding
As Rioters, we know that every home could use just a few more bookish decorations, and book folding is the perfect way to add some literary flare. For those that don't know, book folding is the art of folding the pages within books to create 3D shapes. You can do relatively simple ones like a diamond or a heart, or super complicated ones like a bulldog silhouette or patterns done on all three sides of the pages.
Fortunately, there are patterns for both the most timid and adventurous souls and some really good tutorials for all us newbies out there. My favorite tutorial comes from Maria Christensen of Love Book Folding. She has a seven part video series that describes the different parts of a book, the different materials you'll need, how to read a book folding pattern, and how to fold a sample pattern. Each video is super short and very well explained so it's almost impossible to mess up. Be forewarned, American Rioters: Maria uses the metric system.
Another good resource is Scrappy Sticky Inky Mess, which has some great bookish templates like letters from the alphabet, homages to Harry Potter, and ampersands. If you prefer to try the lined template technique rather than the measure and fold technique (which Maria uses), this is a great resource to try.
Of course, there are tons of super cool patterns out there—and even some pre-made projects for you to buy if you're feeling too intimidated to try.
If you're celebrating Christmas, this gorgeous snowflake would be a beautiful addition to your mantle.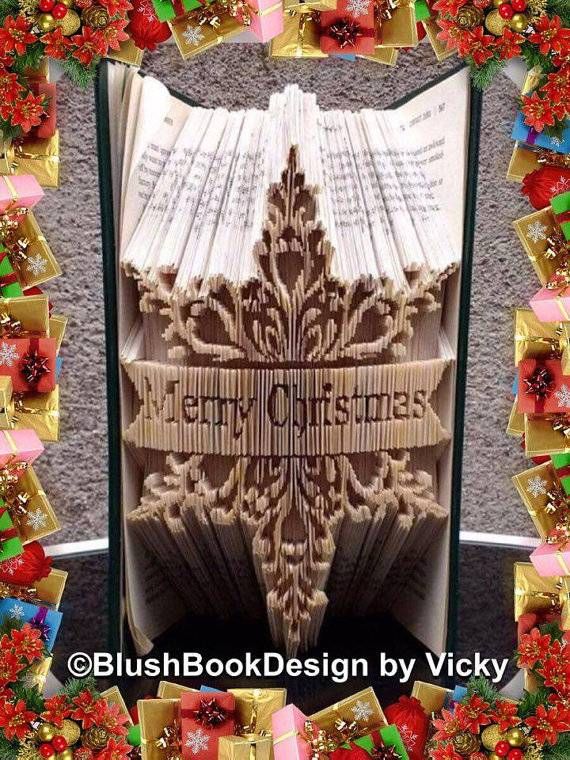 Know an aspiring world traveller? Try this world map!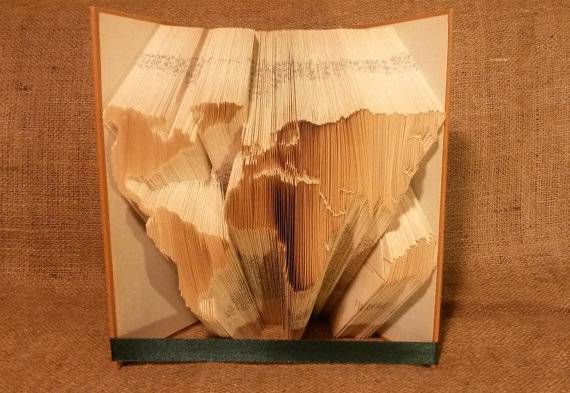 Planning a wedding and want a unique centerpiece for your table? Here's a bride and groom pattern.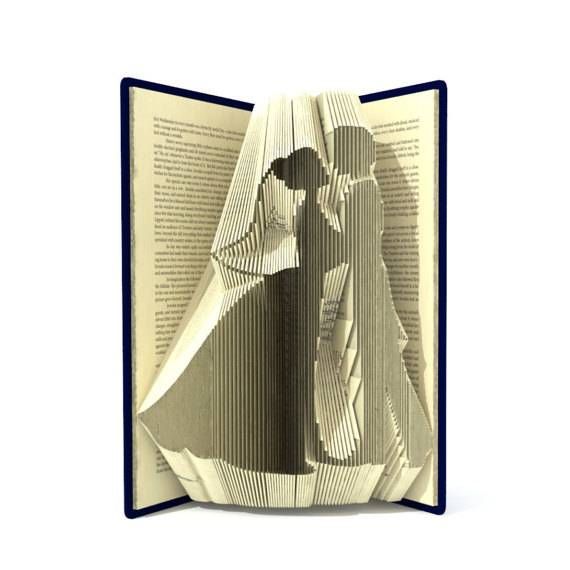 Already missing the spookiest time of the year? Stay in the Halloween spirit with a Ouija board pattern.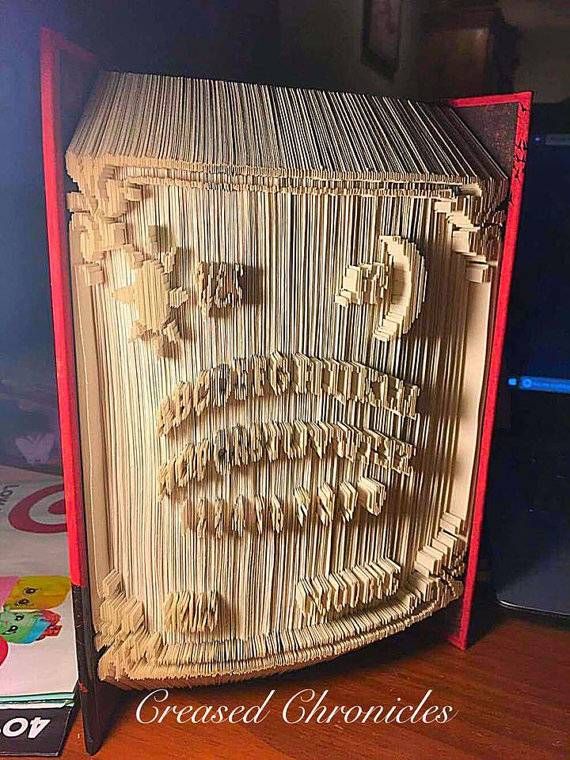 Want to embrace your inner mermaid? Try this intricate and stunning pattern.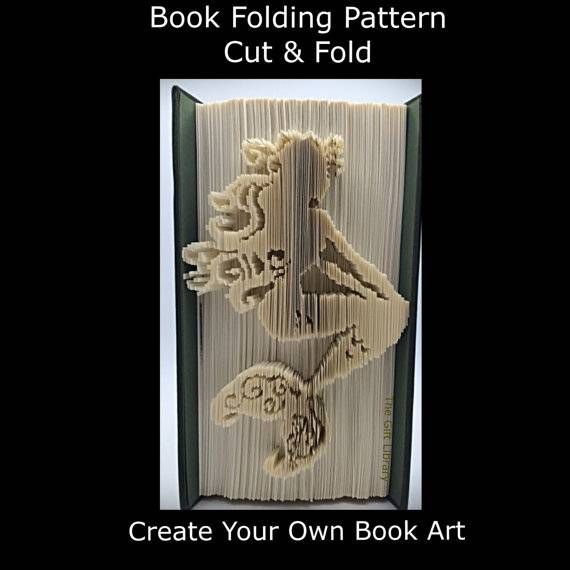 Whatever you choose to try your hand at, you're sure to love the process. I've used simple patterns at workshops, and everyone always has a great time. There's something so soothing and satisfying about transforming an old book into a work of art.
So what do you think, Rioters? Will you give book folding a try? Comment below with your favorite pattern!