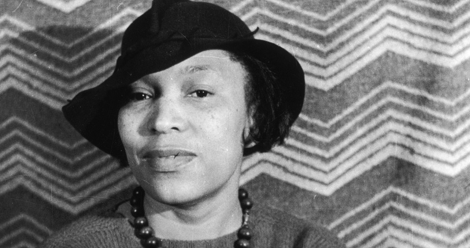 News
BARRACOON: Zora Neale Hurston's New Book
This content contains affiliate links. When you buy through these links, we may earn an affiliate commission.
A previously unreleased book by Zora Neale Hurston will be published in 2018.
Entitled Barracoon: The Story of the Last Slave, the book will tell the true story of the last known survivor of the slave trade. Hurston went to Plateau, Alabama in 1931 to interview Cudjo Lewis. She spent more than three months at Plateau, speaking to Lewis about his life and experiences, including his memories of Africa, of the Middle passage, and his life as a slave until the Civil War. The book is based on those interviews.
According to the Harper Collins website, "Barracoon brilliantly illuminates the tragedy of slavery and one life forever defined by it. Offering insight into the pernicious legacy that continues to haunt us all, black and white, this poignant and powerful work is an invaluable contribution to our shared history and culture." Barracoon will not only be another work by the brilliant Zora Neale Hurston, but will be an invaluable insight into the harrowing experiences of a former slave, whose story has not been told with this kind of depth.
It's more important than ever that we look back to America's history of slavery through the experiences of a black man who had lived through it. The fact that we're getting his story through the perspective of a black woman who was often overlooked during her time is also significant. Hurston has always told stories of blackness, bravely and boldly, and was a leading figure in the Harlem Renaissance. The fact that now, after her death, we are getting yet more of her brilliant work is a cause for celebration. As a huge fan of Hurston, I am beyond excited by this news.
Barracoon is listed for release on May 8, 2018. If by some chance you haven't yet had the chance to read Hurston's work, that should you give you plenty of time to read up! We even have a handy reading pathway to introduce you to her works.