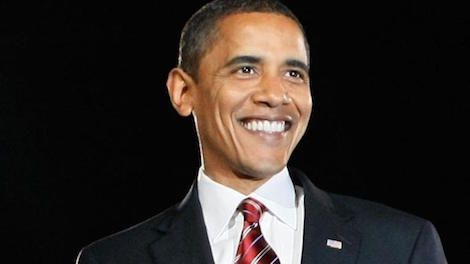 News
Barack Obama Shares His Summer Recommendations Featuring Extraordinary African Writers
This content contains affiliate links. When you buy through these links, we may earn an affiliate commission.
For the first time since his presidency Barack Obama is traveling to Africa, a place rich with diversity, culture, and literature. Kenya, which holds years of Obama roots, was the inspiration behind Obama's first books Dreams of My Father.
Before taking flight, Obama took to Facebook to share his list book recommendations featuring a collection of African writers and researchers each of whom "illuminate our world in powerful and unique ways."
This classic book is told through two intertwining stories centered around a character named Okonkwo who lives in a Nigerian village namedIbo. The first story shows Okonkwo's fall from grace with the tribal world. The second story depicts the chaotic destruction of Okonkwo's world with the arrival of European missionaries.
"A true classic of world literature, this novel paints a picture of traditional society wrestling with the arrival of foreign influence, from Christian missionaries to British colonialism," Obama wrote. "A masterpiece that has inspired generations of writers in Nigeria, across Africa, and around the world."
A Grain of Wheat is set during the Mau Mau rebellion and follows a group of villagers who lives have been transformed as Kenya fights for its independence from Great Britian.
"A chronicle of the events leading up to Kenya's independence," Obama wrote, "and a compelling story of how the transformative events of history weigh on individual lives and relationships."
As one of the world's greatest political leaders and activist, Nelson Mandela's autobiography is nothing but extraordinary. Long walk to Freedom is a powerful retelling of Mandela's story of struggles, morality and hope.
"Mandela's life was one of the epic stories of the 20th century," Obama said. "Essential reading for anyone who wants to understand history – and then go out and change it."
Americanah by Chimamanda Ngozi Adichie
Ifemelu and Obinze leave their military ruled home in Nigeria young and in love with each other. Ifemelu heads to American and Obinze lives an undocumented life in London. Both learns the long history of race issues etched in both countries.
"From one of the world's great contemporary writers comes the story of two Nigerians making their way in the U.S. and the UK," Obama wrote, "raising universal questions of race and belonging, the overseas experience for the African diaspora, and the search for identity and a home."
After 30 years on living is New York City, Matar has finally traveled back to his native home of Libya. In his memoir, Matar tells the story of his unsettling family history with the Libyan government.
"A beautifully-written memoir that skillfully balances a graceful guide through Libya's recent history with the author's dogged quest to find his father who disappeared in Gaddafi's prisons," Obama wrote.
Though Rhodes' memoir does not depict Africa, The World As It Is shows what it was really like to work in the Obama White House right beside one of the most influential leaders in history. "Ben's one of the few who've been with me since that first presidential campaign," Obama wrote. "His memoir is one of the smartest reflections I've seen as to how we approached foreign policy, and one of the most compelling stories I've seen about what it's actually like to serve the American people for eight years in the White House."
Obama also recently shared his favorite recent reads–check out that list here.