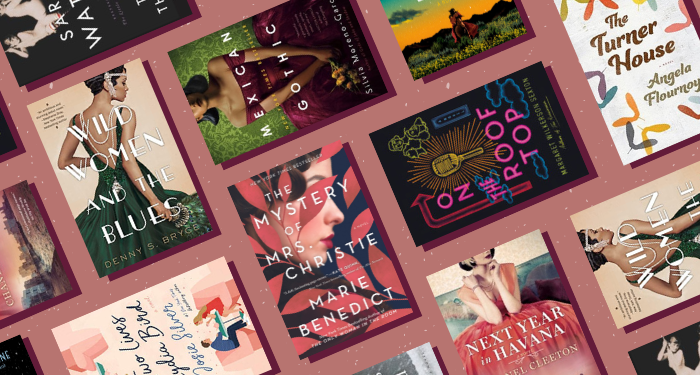 Lists
10 Authors Like Taylor Jenkins Reid
This content contains affiliate links. When you buy through these links, we may earn an affiliate commission.
When an established author's book goes viral years after publication, the hype spreading via social media, new fans are eager for more books. In the case of Taylor Jenkins Reid, her backlist is quick to get through, and is quite different from her current work. The second-best thing from new books from your favorite author is to find books or other authors like Taylor Jenkins Reid in one way or another. Taylor Jenkins Reid book recommendations are everywhere, from TikTok to the local library.
Reading through reviews, most readers love TJR's characters, attention to detail, and realistic historical settings. One of the reoccurring criticisms of Taylor Jenkin Reid's books, though, is that her characters of color are flat compared to the white characters, or are stereotypes.
Taylor Jenkins Reid is white. Evelyn Hugo, the starlet protagonist of The Seven Husbands of Evelyn Hugo is Cuban, but changes her name and appearance to suit Hollywood standards. Sure, that's what really happened (a la Rita Hayworth) but did Jenkins Reid need to include that detail? Was the story of a Cubana's rise to fame Jenkin Reid's story to tell? In the same novel, a Black man is left for dead to protect a white man's reputation. TJR's latest novel, Carrie Soto is Back features another Latine woman, who comes out of retirement only when an Asian woman beats her record. That feels unnecessary.
Taylor Jenkins Reid is obviously popular for a reason. Her novels are enjoyable and bring readers into the past in an easy, memorable way. However Jenkins Reid's treatment of characters of color continues to be somewhat problematic. That's not to say that TJR should not feature characters of color in her novels, but that future characters of color should be as fully realized and purposeful as her white characters.
In the meantime, reading TJR's current catalogue with a critical eye is vital to understanding the merit in TJR's work. With the surge on popularity in wide-appealing historical fiction and contemporary fiction, many authors like Taylor Jenkins Reid can usually be found without a waitlist. At your next book club, try one of these books for something new that feels like a favorite!
---
The ball is in your court, Taylor Jenkins Reid! We want more! Bigger, brighter, and better treatment of minority characters!
Until then, check out TBR — our book recommendation service — to get personalized recommendations like your favorite authors!