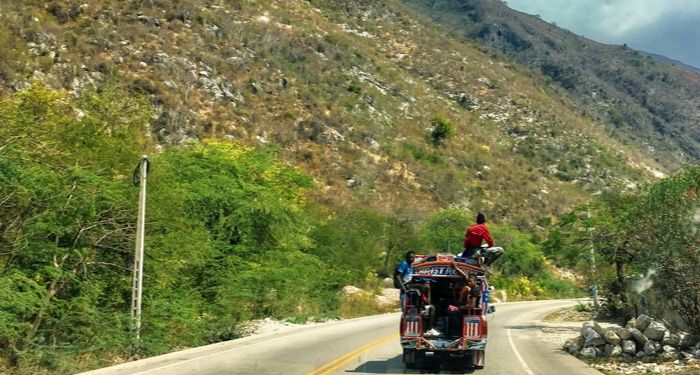 Audiobooks
6 of the Best Audiobooks by Women for Caribbean Heritage Month
This content contains affiliate links. When you buy through these links, we may earn an affiliate commission.
June is Caribbean Heritage Month! Book lovers from the Caribbean have organized several different events that you won't want to miss, like #ReadCaribbean by Cindy of @BookofCinz on Instagram and the #CaribAThon by Karen of RunwrightReads on YouTube. Be sure to check out both events happening this month for fun author interviews, giveaways, and, of course, dozens of book recommendations.
And if you're looking for great audiobooks to help you celebrate, here are some of my favorite audiobooks by Caribbean women!
Frying Plantain by Zalika Reid-Benta, Narrated by Ordena Stephens-Thompson
In this collection of interconnected short stories, Zalika Reid-Benta features a Jamaican Canadian family struggling to make their way in the world. Through the different stories, we learn more about each of the family members, giving us a beautiful portrait of their experiences. Ordena Stephens-Thompson performs the book with such emotion and clarity; I could not stop listening to this book once I started.
Ayiti by Roxane Gay, Narrated by the Author
In her first collection, Roxane Gay includes a combination of short stories and poetry, creating a beautiful audiobook experience from start to finish. She narrates the book herself, adding that extra layer of meaning that comes from an author reading her text aloud as she had imagined it. I listened to this book in one sitting, stunned by how well the book was created, both in print and on audio.
Lucy by Jamaica Kincaid, Narrated by Robin Miles
I've shared my love of Robin Miles before, so you can imagine my pure joy at learning she read Lucy by the brilliant Jamaica Kincaid. This was my first book by this author, and Lucy didn't disappoint. Lucy moves to America from the West Indies to work as a nanny for a wealthy white family in New York City. In just a few hours, Kincaid includes so much detail and reveals the depth of Lucy's character. She tells entire stories in single sentences; her prose is just that good.
These Ghosts Are Family by Maisy Card, Narrated by Karl O'Brian Williams
These Ghost Are Family follows a Jamaican family through the generations as they spread across the globe. At the beginning of the novel we learn that the patriarch had faked his death and secretly had two families. What unravels is the discovery of this secret and how each of the family members comes to terms with this new knowledge. As the narrative spans genres, perspectives, and time periods, Karl O'Brien Williams provides each chapter with a unique sound, ensuring each character's perspective remains distinct. I couldn't believe just one person narrated this book; he does that good of a job.
Told in the format of a confession, The Confessions of Frannie Langton tells the story of Frannie, a maid accused of murdering her employer and his wife, the master and mistress of the house. But how could she have murdered the lady of the house when they were having a love affair? Set against the historic backdrops of early 19th century London and Frannie's birthplace on a sugar plantation in Jamaica, this novel examines Frannie as a character—her motivations, fears, and desires—slowly but surely peeling back the layers of who she is and how she came to be locked in prison awaiting her trial. Collins beautifully narrates Frannie's story, imbuing her voice with all of the fear and anxiety that Frannie feels while writing her confessions.
Clap When You Land by Elizabeth Acevedo, Narrated by the Author and Melania-Luisa Marte
As a huge Elizabeth Acevedo fan, I love that she narrates her own audiobooks. But this time around, Acevedo writes from two perspectives, bringing in Melania-Luisa Marte to narrate one of the two protagonists. The story revolves around two sisters who are both unaware that the other exists until their father's plane crashes on its way to the Dominican Republic. Through the course of the story, they learn that their father had secrets he never told them, and they begin to realize how the choices he made will affect the rest of their lives.