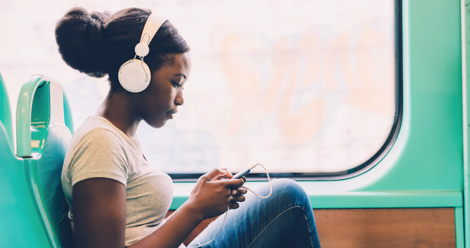 Lists
5 African or Africa-centric Book Podcasts
There's definitely room for more African, Africa-based and Africa-focused book podcasts. If you want to start one, the AMLA might fund it:
Did you recently start a blog, prize, festival, bookselling business, publishing project, magazine, podcast, spoken word event, etc that focusses on promoting African literature? Apply for the 4 months AMLA fellowship and let's support your idea. Pls RT.https://t.co/T69VD3WrKl pic.twitter.com/WCERszPDCA

— AMLA Network (@AMLANetwork) May 21, 2018
Among those that already exist, I know of five fun listens:
Kenya
Sadly, this podcast is currently on hiatus. But there are 16 episodes for you to catch up on Afrofutures, YA lit, diaspora & return, short story collections, Africa-based literary prizes, lit spaces in Nairobi, and more. With hosts Beverly Ochieng and Nyambura Mutanyi.
By long-time books blogger James Murua, lots on prizes and news, as well as a showcase of new books. This ranges all over the continent. In Episode 6, for instance, Murua interviews Pede Hollist, who talks about the Sierra Leone lit scene, the Sierra Leone Writers Series, and addresses the question: Which Sierra Leone writers do we need to be reading?
Nigeria
This three-person bookcast is fun and full of laughter. On the publishing industry, books, authors, and more. Hosted by @BooksAndRhymes, @BookShyBooks, and @PostColonialChi. In their words: "Because you can never talk enough about books or reading or literature gossip."
Cameroon
The brand-new BakwaCast comes comes out of @BakwaMag and is curated by @Dmacviban, hosted by @LeslieMeya, and produced by @tchassakamga. This podcast doesn't aim to focus only on literature, but also promise, "We'll look at what makes interesting people tick, from artists, curators, writers, techies, performers, to policy makers."
Morocco
Last, there is also the podcast I co-host with Ursula Lindsey, produced by Issandr al-Amrani, based out of Rabat, Morocco. We talk about literature produced across the Arab-majority region, which includes much of North Africa. Bulaq is named after a neighborhood of Cairo, Egypt that hosted the first active printing press in the region. Established in 1820, the Bulaq Press put out its first publication, an Italian-Arabic dictionary, in 1822.