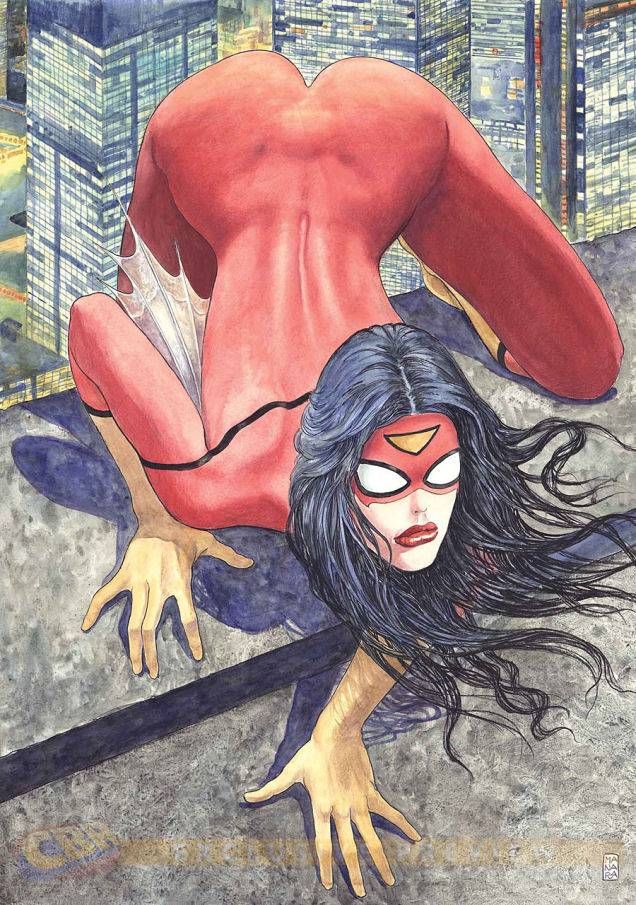 Adventures of a Comic Book Newbie: My First Pull List
I've been a comic book person for a little while now. I don't consider myself a newbie anymore, but there was one hurdle I still hadn't crossed: going to a comics shop and setting up a pull list.
I'll be honest: I was a little intimidated. I'd heard some not great things about my female friends going to comic book stores: being stared at, being talked down to by patrons and staff, even being harassed. No, it wasn't something I was eagerly anticipating, but I wanted the experience of going to a comics shop. Up until now, I'd bought everything digitally. Not only did I want the experience of reading more in print, but I wanted to support a local store.
I live in Washington, DC, and we have a few comic book stores, but I chose Big Planet Comics on U Street for a few reasons, mainly that (a) I'd heard good things and (b) it was driveable (and more importantly, parkable) from where I live.
It seemed silly to me to be so nervous about entering a store, but I was. I made my husband go first to shield me, just in case. (In case of what? Who knows.) I took a deep breath and I walked in.
And you know what?
No one looked at me or commented on my being there. The shop itself was absolutely adorable (seriously, if you're in DC, whether living here or just in town for a visit, you should go by. So cute.) There was a perfectly nice guy behind the counter who smiled at us when we walked in, but didn't feel the need to insert himself in my comics store experience.
We wandered around, heading to the back room to look at new issues first, before looking at the volumes, graphic novels, and graphic memoirs in the front room. While we were looking, many people went in and out, more women than men, looking for and buying their comics.
I finally went up to the desk, introduced myself, and asked about setting up a pull list. He printed off the list and handed it to me, letting me know that I had to choose a minimum of 10 titles, and that my box had to be picked up once a month. It was simple and easy (okay, the PROCESS was easy. The decision of what to actually put on my pull list was slightly agonizing), and there were no side eyes. It was just . . . not a big deal.
And now I have my very own comic book store.
Oh, also, I spent a boatload of money on comics (most of which I hadn't read, but I couldn't resist Ms Marvel in print issues!) and it was amazing.
____________________
Comics in your inbox? With our newsletter The Stack, you can receive a roundup of the best and brightest posts on Panels every week. Subscribe now!