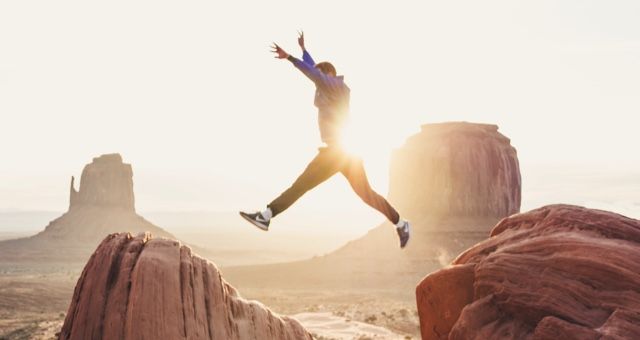 Lists
7 Excellent Adventure Stories
This list of adventure stories is sponsored by A Trick of Light by Stan Lee, published by HMH Books & Media.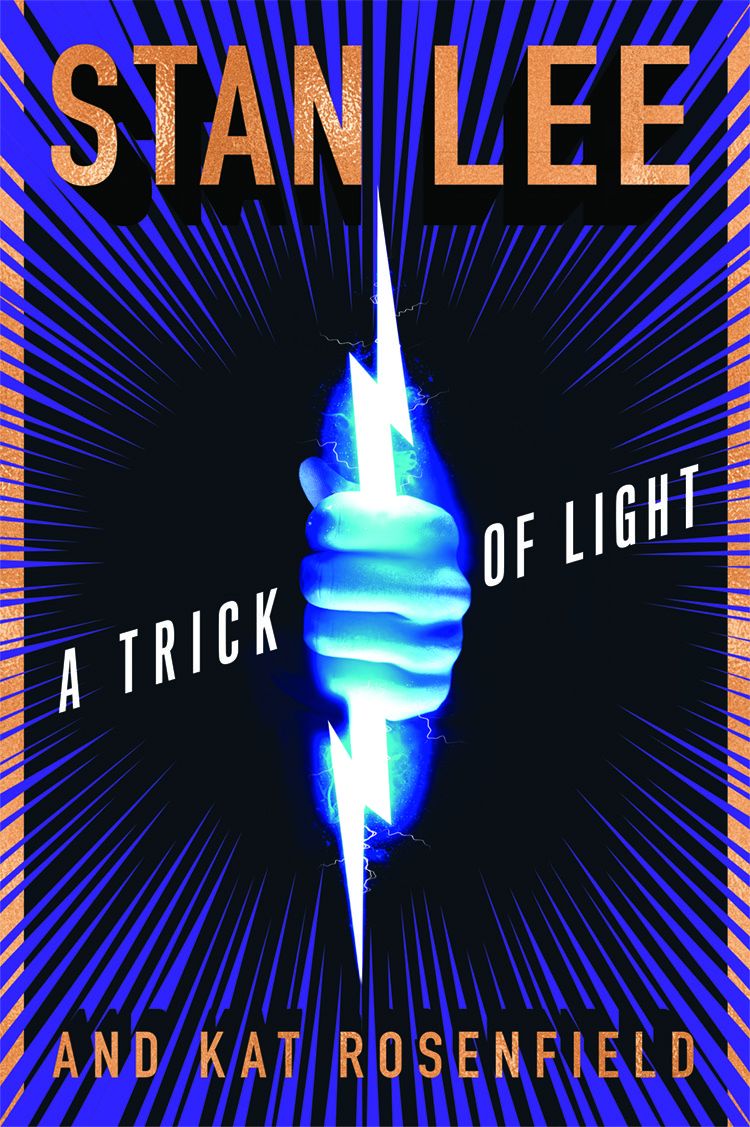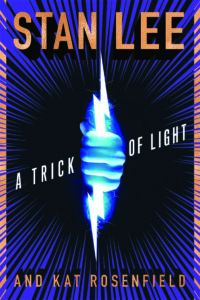 From Stan Lee, the pop-culture legend behind Marvel's Avengers, Black Panther, X-Men, Spider-Man, and Iron Man, comes a major publishing event years in the making. After a chance meeting online, two teenagers—one born with extraordinary gifts, one unwillingly transformed—join together to right wrongs in the world. As they develop their powers and deal out reckonings, they draw the attention of dangerous forces, putting the future of the planet at risk. A Trick of Light is packed with the pulse-pounding, breakneck adventure and the sheer exuberant invention that defined Stan Lee's career. On sale now!
---
Pretty much everyone knows what an adventure story is. In the most basic sense, you've got a main character who finds themselves in a dangerous situation. They then overcome obstacles with plenty of action left and right.
You've got to admit, though, that some classic tales of heroism haven't exactly aged well. Thankfully, Own Voices authors have created more opportunities in recent times, not only improving the representation of marginalised communities, but also enriching the genre with diverse viewpoints. Add to that technological advances, and you've got a plethora of media through which to experience every kind of edge-of-your-seat action you can imagine.
Caravan, created by Tau Zaman
Caravan is 'a weird-west audio adventure' that follows Samir, who falls into a hidden world called Wound Canyon after taking a tumble off a cliff. There he meets a host of supernatural creatures, and teams up with a caravan of bounty hunters to survive.
Wolf 359, Created by Gabriel Urbina
Wolf 359 is another sprawling story in podcast form, this time following the traditions of Golden Age of Radio shows. Doug Eiffel is stuck on the U.S.S. Hephaestus Research Station, orbiting a red dwarf start for a mission with no end in sight. He doesn't have much to do, but with only four sentient beings on board, 7.8 light years away from Earth, hijinks are bound to ensue.
A Spark of White Fire by Sangu Mandanna
Esmae lives on the spaceship Wychstar, far from her home on Kali. That is, until she learns about the truth of her birth and enters a competition to win a ship that'll take her home. Of course, that's when everything starts to go awry. In this retelling of the Mahabharata, Esmae must question everything she knows about good and evil, friends and family, as an all-out war threatens the universe.
Lagoon by Nnedi Okorafor
Aliens have crashed into the ocean near Lagos, and humanity is—as in any first contact story—freaking out big time. But as it turns out, the fate of the earth depends on a rapper, a biologist, and a soldier, working in tandem with the alien ambassador to prevent utter chaos and death.
We Hunt the Flame by Hafsah Faizal
Times have been hard in Arawiya since the land lost its magic. In order to feed her people, Zafira disguises herself as a man, hunting in the cursed forest the Arz from where nobody returns. Nasir, the Prince of Death, assassinates anyone who dares to cross his father's will. The two cross paths as they set out on a journey to restore magic to Arawiya.
Killer of Enemies by Joseph Bruchac
After the Cloud came and wiped out all electronic tech, humanity relies on steam again. With her family held hostage, young Apache hunter Lozen must kill monsters for the Ones, humans so genetically modified that they're barely human. Drawing from her heritage and armed with her wits, weapons and magic, Lozen must help her family escape and survive this post-apocalyptic hellscape.
Dread Nation by Justina Ireland
In this alternate history, the dead have risen from their graves, interrupting the Civil War. Black and Native American children are sent to combat schools, learning to protect wealthy white families. Jane's almost done with her training at Miss Preston's School of Combat in Baltimore, and just wants to keep her head down back home. But when local families begin to disappear, Jane finds herself embroiled in a conspiracy with her life on the line. And as it turns out, the living can be just as dangerous as the dead.