Children's
ABC Books Beyond Chicka Chicka Boom Boom
This content contains affiliate links. When you buy through these links, we may earn an affiliate commission.
Alphabet books are the staples of every baby and toddler's library. They become the most beloved and chewed-up, and these books very rarely survive to be passed along to another child. Because of their popularity, it seems like there is an alphabet book for every place or topic imaginable. ABC books exist for most countries, states, and cities. Some books focus on careers like the navy, ballet, teachers, the Royal Canadian Mounted Police, and even writers (R is for revision, anyone?). Some focus on interests and hobbies like beachcombing, yoga, Australian animal yoga (yes, you read that right), the Kentucky Derby, Shakespeare, cowboys, Greek mythology, and basketball. Animals have more than their fair share of alphabet books, as well as boats, artwork, and garden fairies. More recently, A to Z books for older readers have emerged.
While the children you love might be hanging onto Chicka Chicka Boom Boom for dear life, there are other excellent alphabet books out there that should go in your ABC book rotation. The following were chosen with the following criteria in mind: beautiful illustrations, compelling content, and high interest level. They are divided into three categories: infants and toddlers, early childhood, and elementary school and beyond.
What about you? What are your favorite alphabet books? Share in the comments!
Alphabet Books for Infants and Toddlers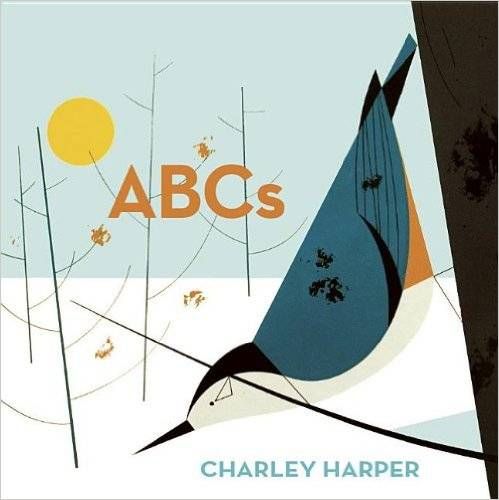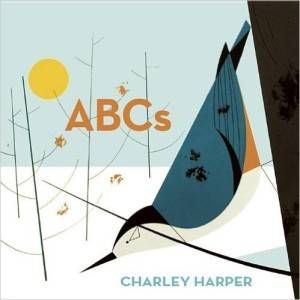 Charley Harper's ABCs
The incredible illustrations from modern artist Charley Harper come to vivid life in this beautiful, full color, alphabet board book.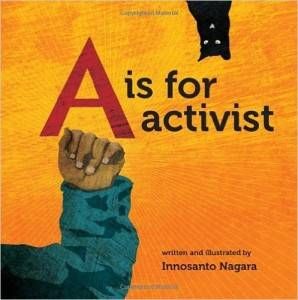 A is for Activist by Innosanto Nagara
A is for Activist is an ABC board book written and illustrated for the next generation of progressives: families who want their kids to grow up in a space that is unapologetic about activism, environmental justice, civil rights, LGBTQ rights, and everything else that activists believe in and fight for.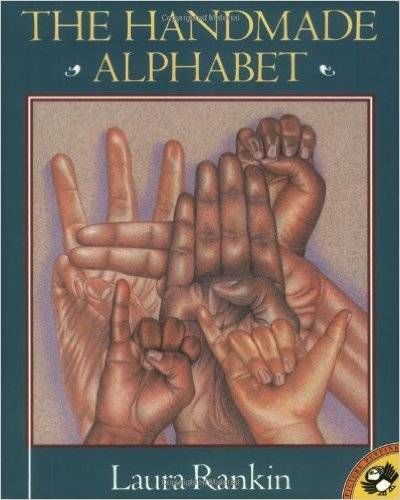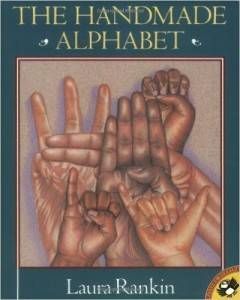 The Handmade Alphabet by Laura Rankin
Presents the handshape for each letter of the American manual alphabet accompanied by an object whose name begins with that letter. The hands portrayed represent different ages, genders, and skin color.
ABC NYC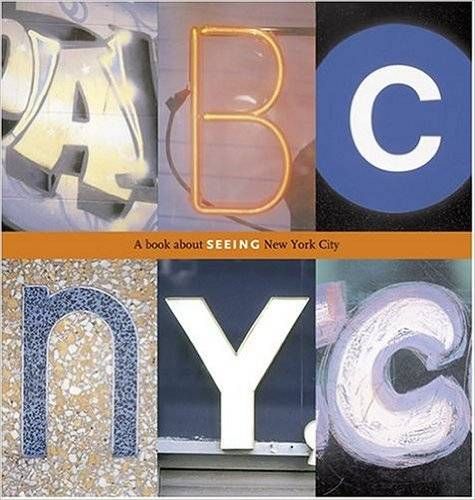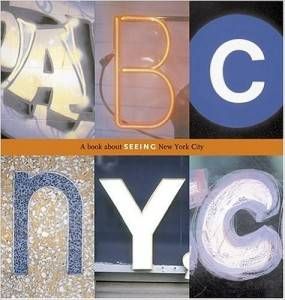 by Joanne Dugan
An ABC book unlike any other, ABC NYC reinvents the genre using an alphabet unique to New York City. From subway signs to building graffiti, NYC's letters are represented everywhere you walk: M is for Manhole cover, T is for Taxi. A child's guidebook to life in New York, ABC NYC beautifully captures the visual vocabulary of the city kid with bold black-and-white photographs and vibrant letters found in some of the most surprising places.
DC Super Heroes ABC 123
: A is for Aquaman and B is for Batmobile in this cool, colorful board book that's sure to make reading time lots of fun. DC's super heroes–from Superman and Batman to Green Lantern, the Flash, Wonder Woman, and many other favorites–illustrate the alphabet and numbers for budding fans.
The Graphic Alphabet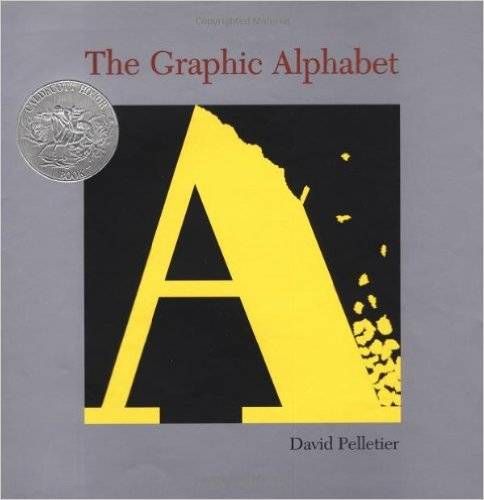 by David Pelletier
A graphical representation of the alphabet gives a new view of the letters, from the A that crumbles as an avalanche approaches to the D that glows with the light of the devil.
8: An Animal Alphabet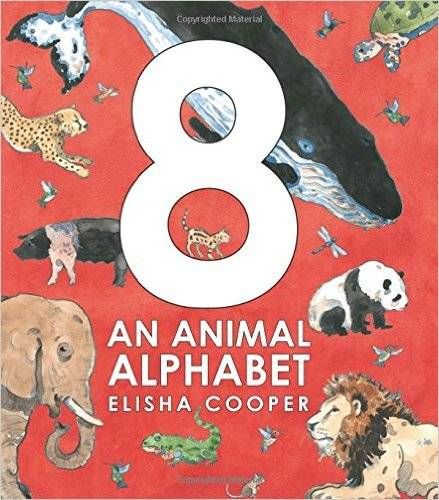 by Elisha Cooper
Discover hundreds of animals, great and small. Lion and lizard, whale and wombat. Learn one wild fact about each animal. (Did you know that gorillas yawn when they are nervous?) Look carefully, because for each letter of the alphabet, one animal is pictured eight times. Why 8? Come inside and find out.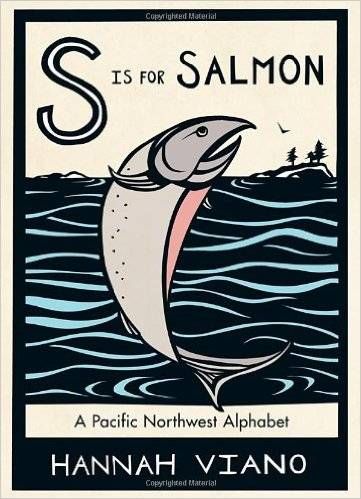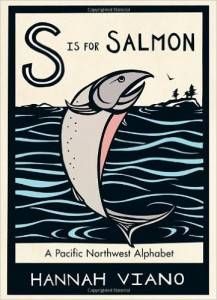 S is for Salmon: A Pacific Northwest Alphabet by Hannah Viano
In this beautiful ABC book, C is for Crab; D is for Douglas fir; and E is for Eagle. Based on Pacific Northwest artist Hannah Viano's regionally themed paper-cut art, this lovely children's book sheds a new light on the ABCs that will appeal to young and old alike.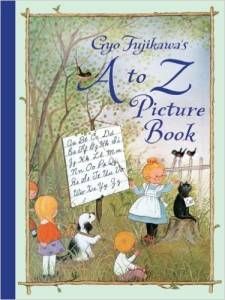 Gyo Fujikawa's A to Z Picture Book
Beloved artist Gyo Fujikawa teaches toddlers their alphabet in a picture-packed A to Z. Each letter is illustrated by a multitude of marvelous things to help build a child's vocabulary, including chicks, chocolate cake, and cuckoo clock for C; and moon, mouse, and monkey for M.
Alphabet Books for Early Childhood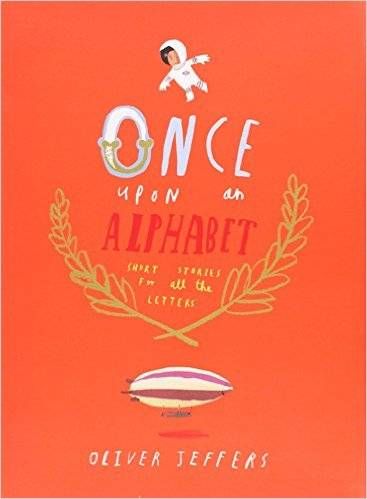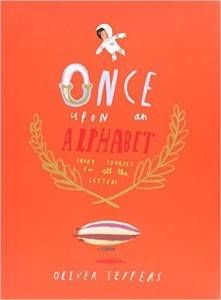 Once Upon an Alphabet: Short Stories for all the Letters by Oliver Jeffers
From an Astronaut who's afraid of heights, to a Bridge that ends up burned between friends, to a Cup stuck in a cupboard and longing for freedom, Once Upon an Alphabet is a creative tour de force from A through Z. Slyly funny in a way kids can't resist, and gorgeously illustrated in a way readers of all ages will pour over, this series of interconnected stories and characters explores the alphabet in a way that will forever raise the bar.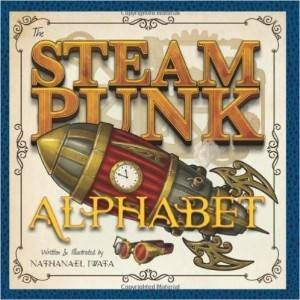 Steampunk Alphabet by Nat Iwata by Nat Iwata
The illustrations are total Steampunk with the opening 'letter sentence' for each page a familiar word. For example "A is for Apple." The second part of each page is a description of the object as set in the Steampunk world. This portion will be more enjoyable to older kids and adults to enjoy, while the book could be read entirely with just the 'letter sentences' for younger readers.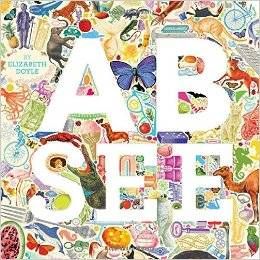 AB See by Elizabeth Doyle
Hidden in each graphic letter are tiny troves of ABC treasures waiting to be found by sharp-eyed readers. Can you find the apple, arrow, and armor in the letter A? Or the bear, banjo, and bike buried in the letter B? Read along in this unique alphabet board book that asks audiences to A B See beyond the ABCs.
Ashanti to Zulu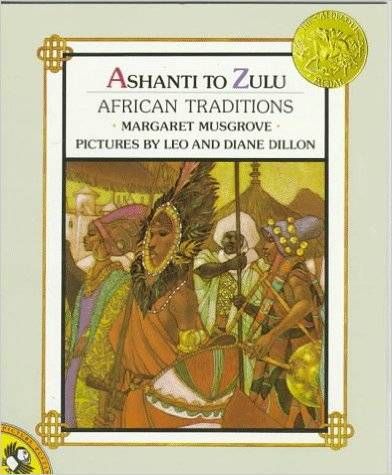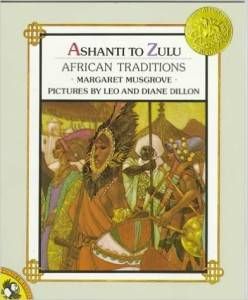 by Margaret Musgrove
A beautifully illustrated Caldecott award winning book with each letter of the alphabet representing an African tribe along with traditions and cultural information.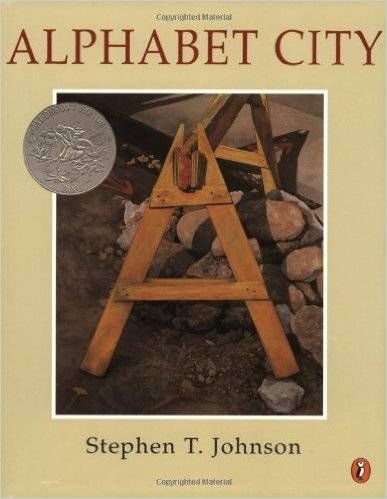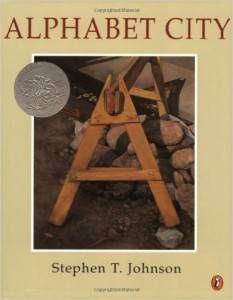 Alphabet City by Stephen T. Johnson
The urban landscape will never look the same again. As Stephen T. Johnson demonstrates in a series of strikingly realistic pastels and watercolors, a simple sawhorse can contain the letter "A"–while lampposts alongside a highway can form a row of elegant, soaring Ys. A 1996 Caldecott Honor book, this sophisticated, wordless alphabet book is sure to appeal to young and old alike.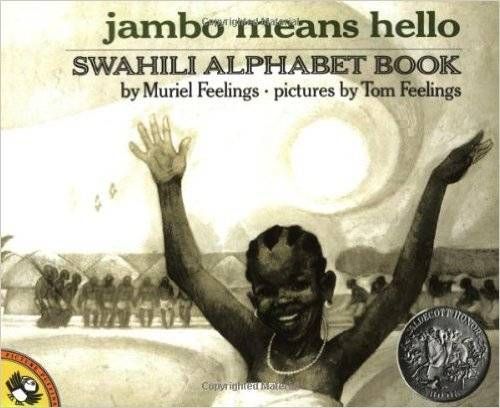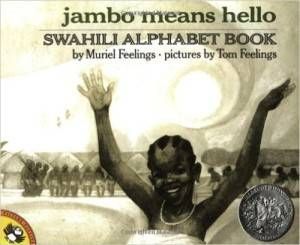 Jamba Means Hello by Muriel Feelings
This is an older book published in 1974. Each alphabet letter is the starting letter for a Swahili word. Although slightly outdated, it remains a wonderful book to learn about African culture, geography, customs, and language.
Alphabet Books for Elementary School and Beyond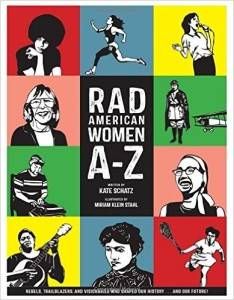 Rad American Women A-Z: Rebels, Trailblazers, and Visionaries Who Shaped Our History… And Our Future! by Kate Schatz and illustrated by Miriam Klein Stahl
American history was made by countless rad—and often radical—women. By offering a fresh and diverse array of female role models, we can remind readers that there are many places to find inspiration, and that being smart and strong and brave is rad.
The Anti-Slavery Alphabet Book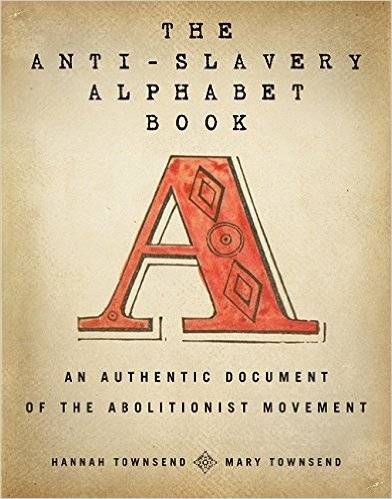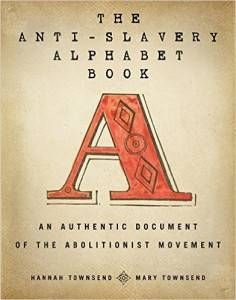 by Hannah and Mary Townsend (Publish date: February 2, 2016)
Not yet released in this format, the content was originally created by the Philadelphia Female Anti-Slavery Society in the 1800s to raise awareness about slavery and equality. This seminal document has been modernized and repackaged for modern readers and will be released in February 2016.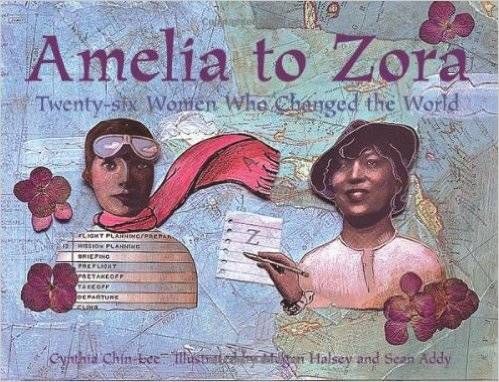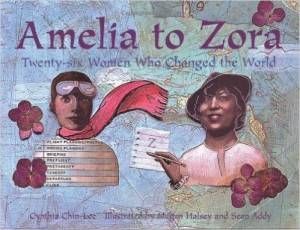 Amelia to Zora: Twenty-Six Women Who Changed the World by Cynthia Chin-Lee
Twenty-six amazing women; twenty-six amazing stories. From Amelia Earhart, pilot and adventurer, to Zora Neal Hurston, writer and anthropologist, learn about the hardships and triumphs that inspired each woman to change the world around her. Detailed collages and illustrations draw from various events in the women's lives.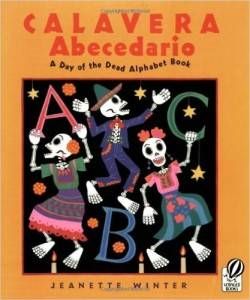 Cavalera Abecedario: A Day of the Dead Alphabet Book by Jeanette Winter
Every year Don Pedro and his family make papier-mâché skeletons, or calaveras, for Mexico's Day of the Dead fiesta. From the Angel and Doctor to the Mariachi and Unicornio,there's a special calavera for each letter of the alphabet. Come dance with them!