Lists
A Black History Month Reading List to Re-imagine Trumpspeak America
This content contains affiliate links. When you buy through these links, we may earn an affiliate commission.
In an era of doublespeak, George Orwell's 1984 has found new appeal for US readers. In response to White House alt-facts, readers have reportedly flocked to Orwell's dystopic analysis of the perils of Stalinism, set in a parallel post-WWII Britain.
Orwell's book certainly has wide appeal. Beyond its literary charms, it gives us a view on why people "like us" fall in line with a suffocating, autocratic system. Beyond 1984, a number of authors and book lovers have come up with more lists of what to read in an era of Trumpspeak. Yet most of the listed works about fascist futures, resistance reading, and Trumptopias have been made up of works by white writers.
The current turn towards militarist-laissez-faire nativism in the US surely borrows a good deal from the KKK and other anti-Reconstruction forces. America's great black writers aren't the only ones writing about these forces. But the seven books below are some of the greatest works grappling with a made-in-America doublefact. They aso show not just a catastropic collapse, but — in the cracks — other, better possibilities.
The seven: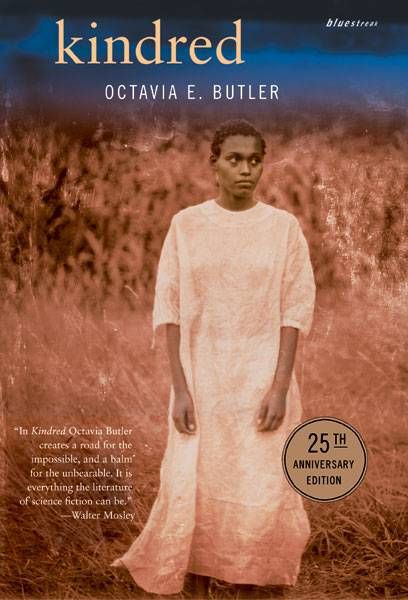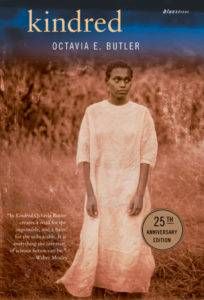 Kindred, Octavia Butler. If we're going to talk about American doublespeak, we should certainly talk about establishing a "land of the free" in a nation where slavery was law. Kindred takes place largely in the nineteenth-century slaveholding South. But, through a bit of Butlerian magic, it also takes place in the 1970s, as it's a mixed-race couple who is thrown back into the heart of American slavery. The novel threads together disparate times in US history, and allows us to rethink both present and past.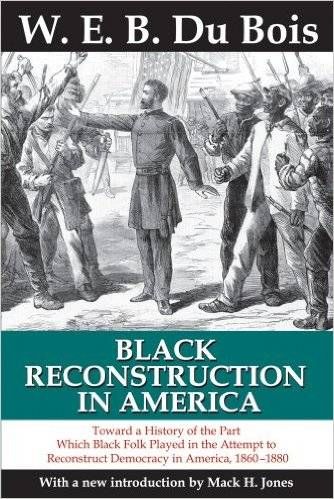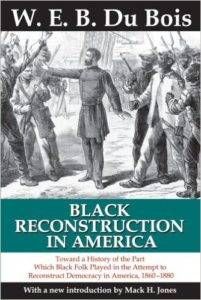 Black Reconstruction in America, W.E.B. DuBois. After slavery, there was Reconstruction. Or, at least, an attempt at Reconstruction. This, too, was a time of doublethink, doublespeak, and a rising nativism. DuBois's work is scholarship, but it too encourages us to think through other possibilities. DuBois's clear-eyed magnum opus was hardly appreciated in its time, and still stands as a great work of regular, good, decent fact facts.
Underground Railroad, Colson Whitehead. This brilliant book, published just last year, is a brilliant full-frontal look at American history that doesn't subscribe to the Manifest Destiny, up-by-our-bootstraps, forward-march approach of most American narratives. Instead of taking us forward in time, as though things always improve when we head through time, it takes us around different parts of America in a Swiftian journey, many of which are rife with alt-fact-speak.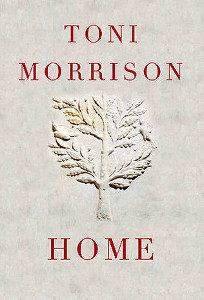 Home, Toni Morrison. This 2012 novel, by America's only living Nobel-literature laureate, centers around Korean War veteran Frank Money, who brings America's external war home with him. This is a novel about how we fail to understand each other, and the limits of empathy. But it's also about the tragedies we enact elsewhere, and how these stories, and these words, become part of America's story.
The Healing, Gayl Jones. Told through an African-American autodidact faith healer. Here, in the face of fascist alt-facts, there is magic, healing, self-healing, and belief.
Parable of the Talents and Parable of the Sower, Octavia Butler. Seven Stories Press is re-issuing these two books, with gorgeous new covers, for obvious reasons.
These are Butler's two books that show how America descends into MAGA madness, centered on a Texas-bred presidential candidate who uses the slogan Make America Great Again (yes, really) as a siren call to his movement toward populist-nativist-misogynist-racism. But then, beautifully, The Parable of the Sower also shows how the country finds its way out. Although there are no red hats emblazoned with MAGA, and a few other things depart from 2017, there's plenty that's familiar among the fantastic worlds of militias that act out their Christian-nativist fantasies and bring back slavery. But Butler is never a writer of defeat, and, when reading her very bleakest scenarios, the reader always knows there will be a counterpoint of creation.