Lists
8 YA Heroines You'll Love as Much as Wonder Woman
This content contains affiliate links. When you buy through these links, we may earn an affiliate commission.
Obviously, I'm not the only one who has fallen in love with Wonder Woman recently. In fact, many fellow Rioters have already gushed about this movie, and, like me, they've also found parallels between what they saw and what they have read. For myself in particular, I found a lot of connections between Diana Prince on screen and the many Young Adult heroines I love and/or have grown up with within the pages. Their fierce determination, their ability to looking beyond themselves, their capacity for forgiveness and growth. It's gratifying, I guess, to know that while it may have taken Hollywood until 2017 (2017!) to bring to life a superheroine, such characters have been alive and thriving within not only the comic world, but the book world as well, especially in YA heroines.
Also, if you're anything like me, you spent the week after watching Wonder Woman living in a weird euphoric daze, and often wondered to yourself what on earth you could possibly do (i.e., read) to keep yourself from going to watch it again for the third (okay, fourth) time. I highly recommend you check out the recommendations of fellow rioters listed above! Or, if you're in the mood for something a little different, here are a few YA heroines who can keep you company, too:
Annabeth (Percy Jackson/Heroes of Olympus)
Much like Diana, Annabeth always enters a room with the assumption that she's the smartest person there — usually because she is. And like Diana, her intelligence is matched by her strong belief in protecting what she holds dear.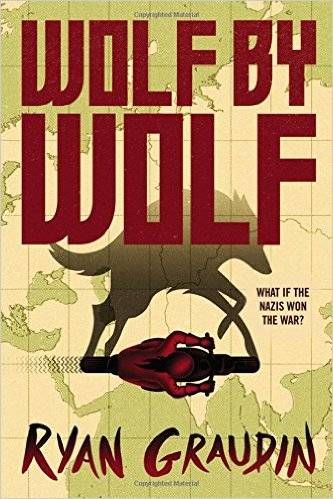 Yael (Wolf by Wolf)
Ok, there are so many things I loved about Yael's story, which is set in an alternate universe where Hitler won WWII. But what I love best is that, like Wonder Woman, she is so, incredibly determined. As a Jewish girl living in a Nazi-controlled world, Yael's past is horrifically dark — but her hope for the future pushes her, despite everything, to fight for what she believes in.
Inej (Six of Crows)
Inej is such a popular YA character that she hardly needs any introduction. She's strong, she's intelligent, and she can fight extremely well — but, as is the case with Wonder Woman, these aren't the things that I love most about her. No — what I love best about these two characters is their innate sense of justice, their fierce determination to right the wrongs of the world.
Mariko (Flame in the Mist)
I'll admit, it took me a while to warm up to this new protagonist, but once I did it was easy to see why she's pretty stellar! One of the best things about Mariko is that she learns quickly from her mistakes, and she's committed to see her plans through. After all, who doesn't love a heroine who's both driven and open-minded?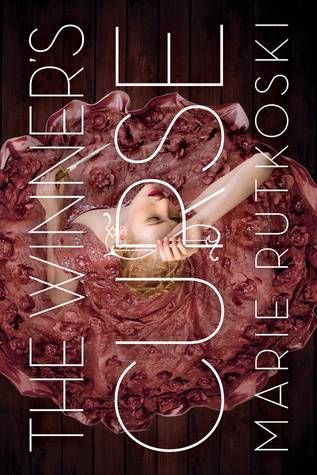 Kestrel (Winner's Curse)
In many ways, Kestrel is actually very different from Diana. Kestrel's all about that big picture. She's more of a strategist, a chess player trying to map out the game rather than a warrior who tends to fight in the moment, like Diana. And yet, both have a fierce drive to protect what they love, and strong morals that will not be compromised, no matter the cost.
Sunny (Akata Witch)
When you're a twelve-year-old African American albino girl and have just moved to a totally different continent, life is rarely a picnic in the park — which is exactly why Sunny learns to cultivate a take-no-shit attitude, and cultivate it fast. Much like Diana, when Sunny thinks something, she says it, and when she fights for something, she gives it everything she's got!
Lucy (Lockwood & Co.)
If you're in the mood for a self-sufficient heroine, look no further! Lucy is all about that independence, unafraid to break away from the norm to solve problems (or The Problem, as it were), nor does she ever shy away from getting down to business. She also shows intense loyalty to her friends, repeatedly putting their safety above hers.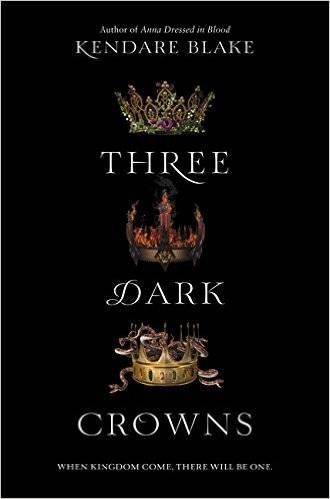 Arsinoe (Three Dark Crowns)
Truthfully, all three protagonists of this book have elements of Wonder Woman in them, but for some reason Arsinoe is the one that came to mind first. Maybe it's because we see how hard she works to learn and to train, despite the obstacles in her way. There's something wild and untamed about Arsinoe, a ferociousness that comes out as the story progresses. As is the case with Diana's foes, Arsinoe's enemies better watch out!
I have absolutely no doubt in my mind that this is in no way an exhaustive list! What do you think? Are there any YA heroines you can think of that remind you of Wonder Woman?