Lists
8 Must-Read Immigration Stories By and About Latinos
This content contains affiliate links. When you buy through these links, we may earn an affiliate commission.
There's been a lot of talk about immigration this year, with a lot of the conversation centering around Latino immigrants. The loudest seems to have been the hateful, racist, stereotypical conversations (shouts?) that, let's be honest, come mostly from people who seem to not know much about Latinos, their countries, communities, and seem deficient in empathy. Latinos are not a monolith. They are Native, white, black, brown, Chinese, Jewish, Catholic, LGBTQ+… There is no one voice and their reason for coming to the U.S. are all different. For some reason (racism) a fear of Latinos has been peddled (rather successfully) for a very long time. So long, and so successfully, that when a presidential candidate made this statement, "When Mexico sends its people, they're not sending their best. They're not sending you. They're not sending you. They're sending people that have lots of problems, and they're bringing those problems with us. They're bringing drugs. They're bringing crime. They're rapists. And some, I assume, are good people." it did not automatically crush, with the power of Thor's hammer, any hopes of his being elected.
The statement is gross, inaccurate, racist, othering and carries with it the long-held stereotype that Mexicans look a certain way and thus anyone that looks similarly is a Mexican and since we just (disgustingly/inaccurately) claimed those coming into the country are bad people all Latinos are now bad people. None of this is new but it's been plastered ALL over the media all year and for people who don't know many, or any, Latinos this is all they see and hear. Even if you hear this kind of thing and recognize that it is wrong unconscious bias/discrimination happens all the time, especially if the voices of Latinos are never heard or their words/character is already in question before they speak. With that in mind I've put together a list of fantastic books that are also must-read immigration books by/about Latinos. It is of course in no way an exhaustive list so please tell me your favorites in the comments.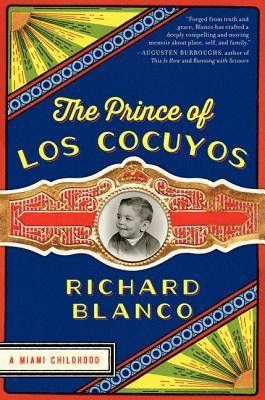 The Prince of Los Cocuyos: A Miami Childhood by Richard Blanco: Blanco's memoir reads like a fantastic coming-of-age YA novel. He recounts his Miami childhood with Cuban born relatives as he battled to find his way among American culture and Cuban culture/traditions. His family's first Thanksgiving is hilarious and his abuela's determination to ensure he grew up manly and not gay is heartbreaking.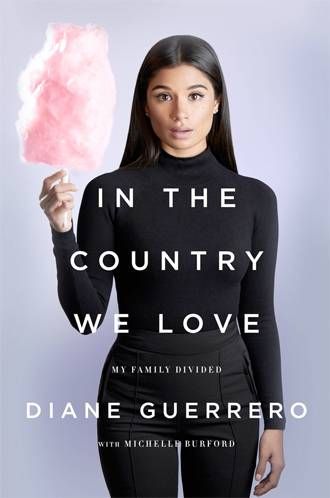 In the Country We Love: My Family Divided by Diane Guerrero, Michelle Burford (Co-Author): While you may know Guerrero for her roles on OITNB and Jane the Virgin, her memoir isn't about her acting career (although it does touch on her pursuit of her dreams) it's about the reality of undocumented life in the U.S. and how she found herself completely alone at age fourteen having slipped through the cracks of the system that deported her family. Guerrero shows her family's struggle to become legal citizens and how they're preyed on, what it's like to grow up the only legal citizen in your immediate family, and the devastation of having your entire life change in one day. For fans of author-read memoirs, Guerrero narrates the audiobook.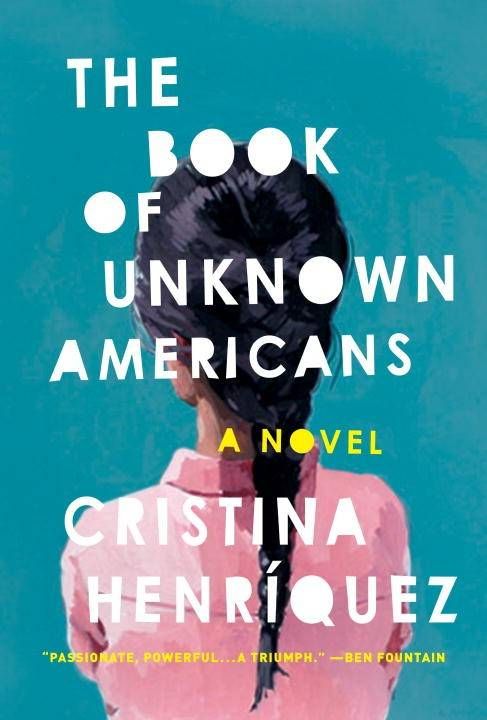 The Book of Unknown Americans by Cristina Henriquez: Two immigrant families (one from Mexico and one from Panama) who have come to the U.S. for different reasons find their paths colliding as their teen daughter and son get to know each other. Henriquez did a brilliant job bringing to life the modern immigrant experience told from the two families point of views and if you're an audiobook fan, the narrators are fantastic.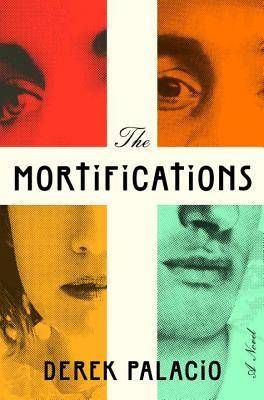 The Mortifications by Derek Palacio: Palacio presents a story of a family divided as Soledad leaves her husband, who refuses to come, and flees Cuba with her young children. The now three-member family settles in Connecticut to build their new life but the strength of family ties will be tested along with the depth of their roots to their home. William DeMeritt does a wonderful job narrating the audiobook and it's a great choice if you'd like to hear the proper pronunciation of certain words/names.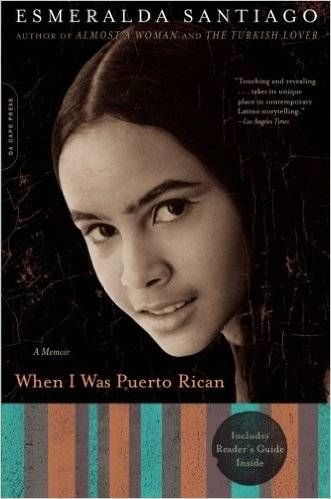 When I Was Puerto Rican by Esmeralda Santiago: A front row, uncensored seat to Santiago's childhood growing up with her seven siblings in a rural area in Puerto Rico until age thirteen when her mother moved them to NY. It really makes you feel the confusion and sadness that comes with suddenly being taken from your homeland to another; Santiago went from being an A student in Puerto Rico to automatically being placed in a learning disabled class in NY for the sole reason that she did not speak English.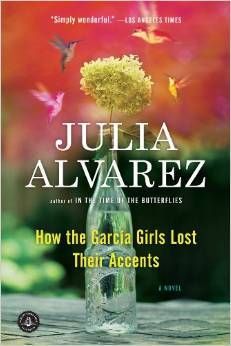 How the García Girls Lost Their Accents by Julia Alvarez: Told as connecting short stories with rotating point of view, we get to know the Garcia sisters—Sandra, Carla, Yolanda, and Sofia—and their family as they deal with immigration (from the Dominican Republic to NY), cultural identity, cultural conflicts, and family relationships.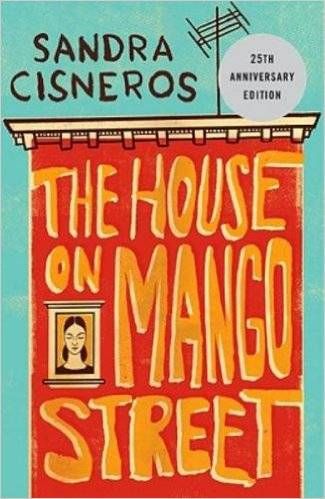 The House on Mango Street by Sandra Cisneros: Beautifully written vignettes about a young Latina growing up in Chicago which makes for a quick read that stays with you long after as it takes you through a range of emotions. And another great audioboook read by the author. Here is Cisneros' Makers video of how she came to write the book.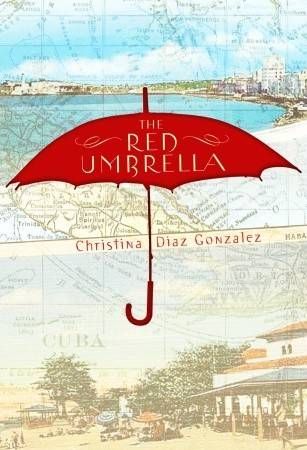 The Red Umbrella by Christina Diaz Gonzalez: Two years into Castro's revolution the Álvarez family find themselves in danger as they question things like schools closing, liberties being taken away, and soldier's hanging men. Told from the teen daughter Lucia's point-of-view we see the gut-wrenching decision that many Cuban families were forced to make of sending their children, by themselves, to the U.S. in hopes of one day soon being reunited.
If you're looking for children's books about the immigrant experience Rioter Karina Glaser put together a great list that includes many voices.
Save
Save
Save
Save
Save
Save
Save
Save
Save
Save
Save
Save