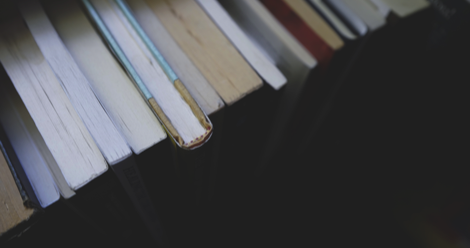 Humor
8 Good Books with Horrible Covers
This content contains affiliate links. When you buy through these links, we may earn an affiliate commission.
The cliche "don't judge a book by its cover" never made sense to me. Ever since I was a kid, I would pick out the books I wanted to read by looking at their covers. Since then, I've grown a little, branching out to recommendations and reviews among other, more accurate endorsements on what to fill my TBR list with. So, I've read some books that, to my chagrin, had truly reprehensible covers. Thankfully, the stories inside became some of, if not, my favorites in the whole world. Here are just some of the world's good books with horrible covers.
The Long Way to a Small, Angry Planet by Becky Chambers
If my friends hadn't been going crazy over this book on Goodreads, I never would have given it a second glance. The cover reminds me of an '80s sci-fi space opera. While The Long Way to a Small, Angry Planet has some of those elements, the casual lack of diversity of those '80s tales are long gone. Becky Chambers writes one of the most diverse, interesting novels of the year. But you couldn't tell by this cover.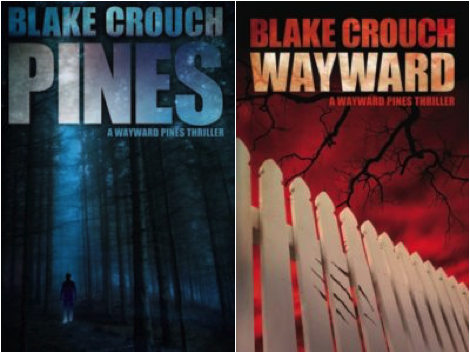 Pines by Blake Crouch
Blake Crouch is one of the best authors around. You may know him from his very popular recent novel, Dark Matter, or his Wayward Pines trilogy that had a television adaptation. They are truly fantastic novels, with some of the best twists in literature. And yet, these covers make it seem like a cheap horror story. Instead, it's one of the most fleshed out, beautiful stories I've ever read.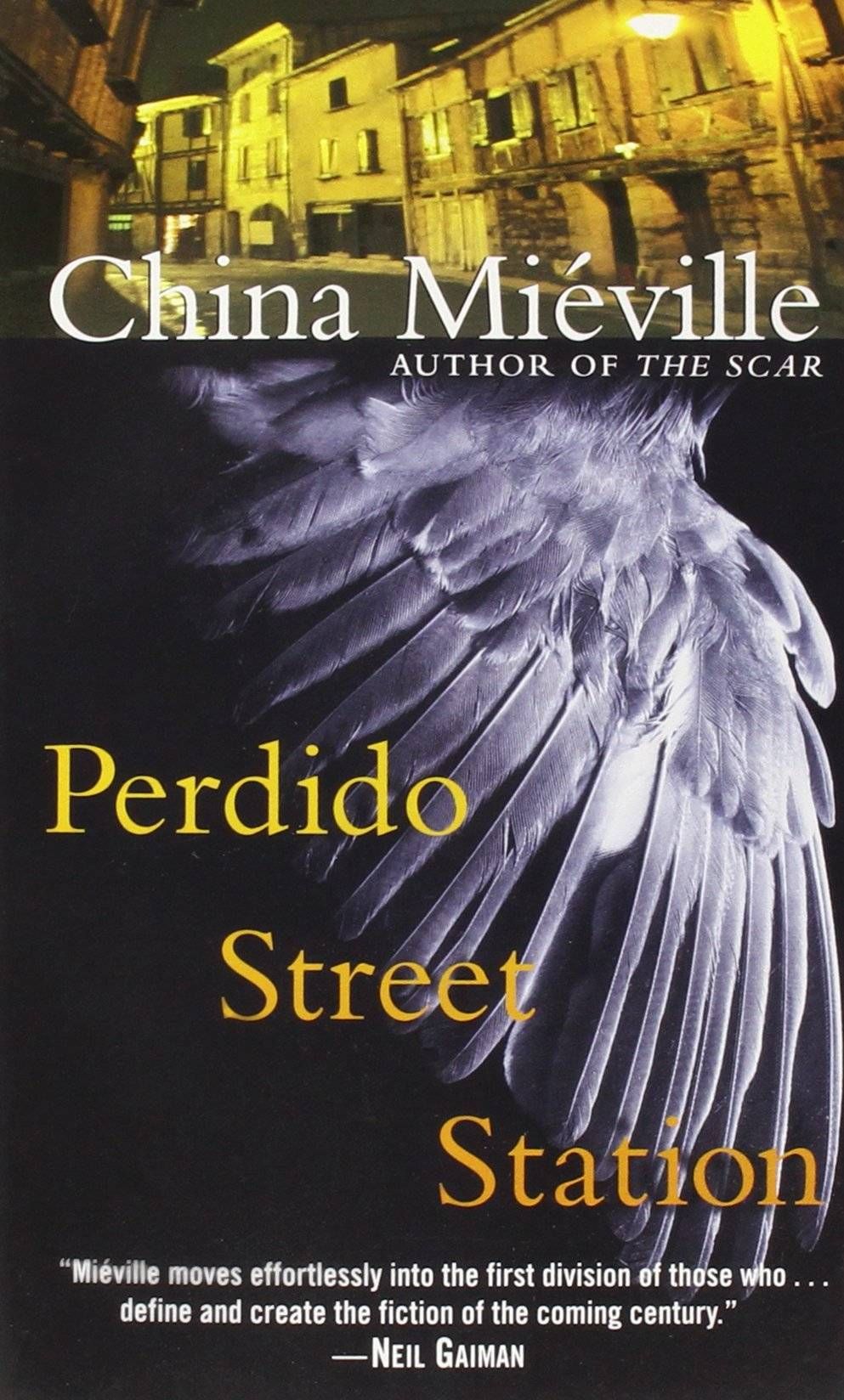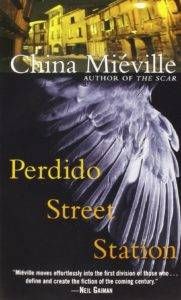 Perdido Street Station by China Mieville
Perdido Street Station is the novel that changed my life. After reading it, I didn't look at the world the same way again. I had never found such unique, powerful ideas in a fantasy novel. This led me to Mieville's other works and he remains one of my favorite authors to date. Even his politics have bled into my philosophy on life.
And yet, this cover is so badly done I don't even know where to start. The clashing colors, perhaps, or the fact that anyone who's read it knows that the cover has almost nothing to with its story. And is the mess of buildings up top supposed to represent New Crubozon? Blasphemy. Perdido Street Station's cover has thankfully changed over the years. But this still makes me wonder how I ever got through it.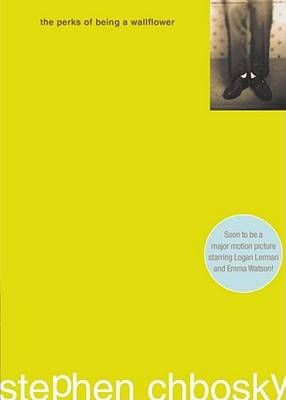 Perks of Being a Wallflower by Stephen Chbosky
I've read this book three times and still can't tell what the cover represents. Why the terrible shade of yellow? What does the cut-off picture of a person's legs and shoes mean? Why are there random capital letters in Stephen Chbosky's name?
I admit, after reading the book, that the cover's quirkiness and oddity matches its equally odd and quirky story. But I worry that its cover will make people look over it, if they haven't already heard of its well-earned cult following and film adaptation.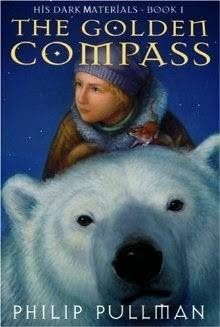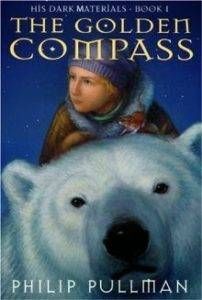 The Golden Compass by Philip Pullman
There have been some beautiful covers of Philip Pullman's beginning to an epic saga, The Golden Compass. I own a few variations of them, given that Pullman's works are some of my favorite steampunk, fantasy novels. But this illustration of Lyra really doesn't give her justice. And don't tell me that this flat, boring polar bear is a rendering of the majestic Iorek Byrnison?! The Golden Compass is a glorious, spellbinding adventure that looks like a sad winter adventure by this cover.
Hausfrau by Jill Alexander Essbaum
Way to take a complex, riveting novel and turn it into a Fifty Shades rip-off with this teasing, unfair cover. Hausfrau is much more than what this cover insinuates. When I talk about good books with horrible covers, I also mean covers that lead you into thinking it's something that it's not. This is a remarkable novel about an interesting, unapologetic woman. It's nothing like the bland, badly-written Fifty Shades trilogy. Thankfully, Hausfrau received a gorgeous new cover, one that speaks to the complexities inside its pages.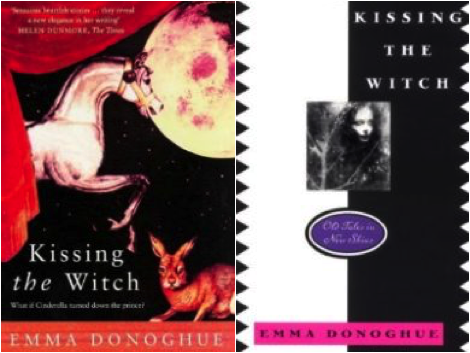 Kissing the Witch by Emma Donahue
This book amazes me because there are two covers to it and both are terrible! I can't tell if the one that looks like a badly done collage is worse, or the one that looks incomplete. I hope its intended readers (young adults) were able to move past the aesthetics and sink into Emma Donoghue's smart, clever book that subverts tropes that we all came to love as children.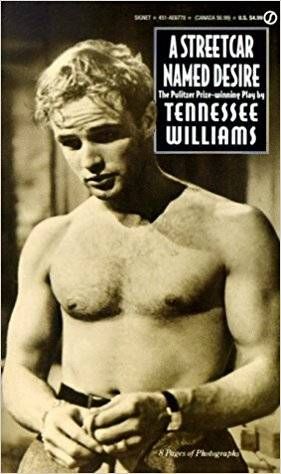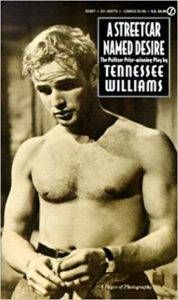 A Streetcar Named Desire by Tennessee Williams
There are many covers of A Streetcar Named Desire, the world famous play by Tennessee Williams. This is the one I had when I read it in my middle school English class. Everyone in the class was far too focused on the noticeable (and perhaps asymmetrical?) nipples on the front cover. I'm not even sure this cover is objectively bad. I just remember the lack of focus we gave an important dramatic piece because wow, those nipples.
What about you?
I'm sure this list doesn't nearly account for all the good books with horrible covers. Tell us some you've found in your reading travels!