This content contains affiliate links. When you buy through these links, we may earn an affiliate commission.
Until our beloved pets learn to mouth off at us as they guide and protect, we'll have to rely on companion creatures of fantasy. Those sassy, loyal, daring non-human creatures we can't help but love and rely on, even as they sharpen their wit on us. If you're in need of a companion creature to guide you on your fantastic epic quest, I have a few suggestions.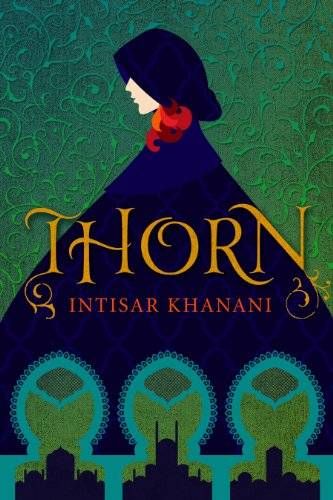 Falada – Thorn by Intisar Khanani
Princess Alyrra finds her life flipped upside down when the enemy of her betrothed casts a spell that switches her identity, transforming her from princess to goose girl. Alyrra is trapped between the exhilarating prospect of leaving the cold, cruel world of royalty and politics behind and the knowledge that her silence may leave a prince and perfect stranger at death's door. That's when help comes riding in on a white horse and is immediately bucked off. Falada is a talking horse who's seen too many generations to hold hope for humanity until kindly Alyrra comes along and the two have a nice little chat. While Falada's wife looks at the time and wonders how bad Fethering Plains traffic can be that it's taking her husband years to return home, the spirited white horse promises to stay by Alyrra's side, helping her make an informed decision and keeping the geese in line.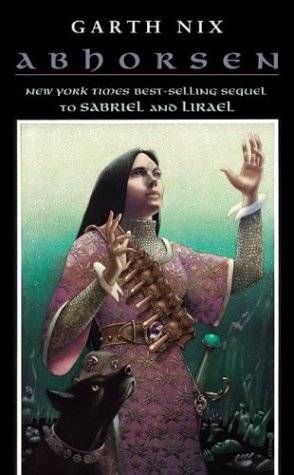 Mogget and the Disreputable Dog – Abhorsen by Garth Nix
Nix's Old Kingdom series begins with Sabriel, but I'm here for Abhorsen, which gives us two delightful companion critters in one book. At the heart of the series are Sabriel, who inherits the role of Abhorsen (necromancer to the kingdom) from her father, and Lirael, a daughter of the Clayr (clairvoyants, of course). In Abhorsen, Lirael fights to keep the Old Kingdom and the non-magical world on the other side of the tracks (uh, wall) from falling into the hands of a powerful villain. And who better to join her in these terrifying trials than a sarcastic and unwilling cat that also happens to be a free magic being who loathes Abhorsens, and a similarly free magic dog with a mysterious background and an ever-smiling face? Mogget is so deliciously mean-spirited and fish-keen, one would never be wanting for a witty retort or a task during those dull lulls in between battles against the dead–so long as he's awake, that is. While Mogget is perhaps my favorite of the two (maybe/maybe not because I'm a crazy cat lady), the Disreputable Dog's loyalty and kindness make her companionship priceless in the face of catastrophe. A charter mage in training can count on the Dog for trouble-making in the nether reaches and the libraries of the Clayr's glacial home, and for painful nips to cure self-pity. Mogget and the Dog may not be besties, but I've forced them to live together in my heart.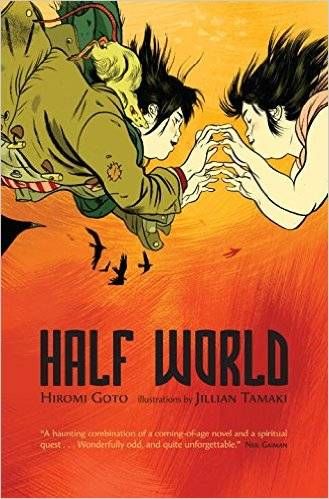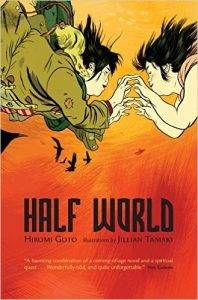 Jade Rat – Half World by Hiromi Goto
What makes this Miyazaki flavored story even better is the presence of Jade Rat. When Melanie's mother goes missing, she learns her role in a prophesy surrounding the division of the Realms of Spirit, Flesh, and Half World, she determines to enter Half World to rescue her mother from the deviant Mr. Glueskin. When walking the gory, grotesque, colorless path that is Half World, where people suffer their worst trauma's on loop, one needs a strong and determined companion. Jade Rat is this companion. Jade Rat is in it to win it, and that means making some hurtful choices, but she always pops out of amulet form when Melanie is at her lowest and a furry embrace is a priceless commodity or something dire must be done. She is as wise and fearless as she is ancient.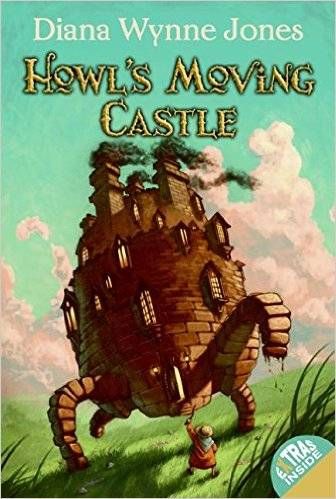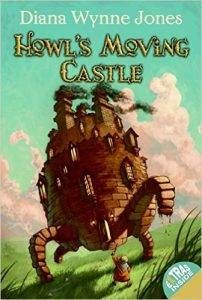 Calcifer – Howl's Moving Castle by Diana Wynn Jones

If I had a fireplace, I'd name it Calcifer and enlist it to make my breakfast. In Jones' timeless story, Sophie, a young woman cursed to live inside an elderly woman's body, forces her way into a job aboard the traveling house belonging to infamous, girl-crazy sorcerer Howl. There, she meets Calcifer, a crackling fire demon and the house's power source. Like most of my favorite companion creatures, Calcifer has his sharp (hot?) edges, but so would you if a contract tied your well-being to an unreliable heart and you couldn't fend for yourself on a rainy day. Calcifer's lot is a sad one, but even tied to the hearth he manages to be an active participant in Sophie's reckless capers. And at the end of a long day's leaping in seven-league boots, what better companion than one who knows how to make things perfectly cozy?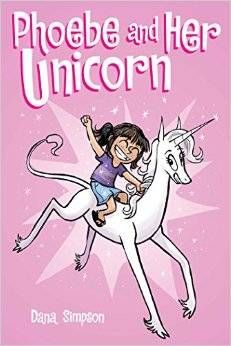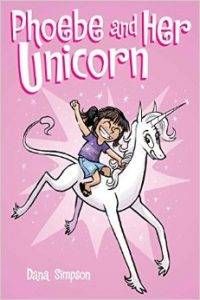 Marigold Heavenly Nostrils – Phoebe and Her Unicorn by Dana Simpson
I may regret ruining "Rainbow Brite and the Star Stealer" for myself by revisiting it as an adult, but I don't regret getting my unicorn fix from Simpson's comic series about nine-year-old outcast Phoebe and her best friend Marigold Heavenly Nostrils. Phoebe gets her fill of reality as a fourth grader–the loneliness, name-calling, and failed attempts to claim specialness. A bit of fantasy in the form of a unicorn is exactly what she needs. While Marigold is possibly the reason Phoebe's classmates call her Princess Stupidbutt, and the Shield of Boringness makes the unicorn seem less exceptional in the eyes of others, she's the Hobbes to Phoebe's Calvin, loyal and present, high and mighty, and above all a great BFF. As long as you ensure the absence of all mirrors, bodies of still water, or anything else that reflects sparkling beauty, Marigold will be there for slumber parties and hair braiding.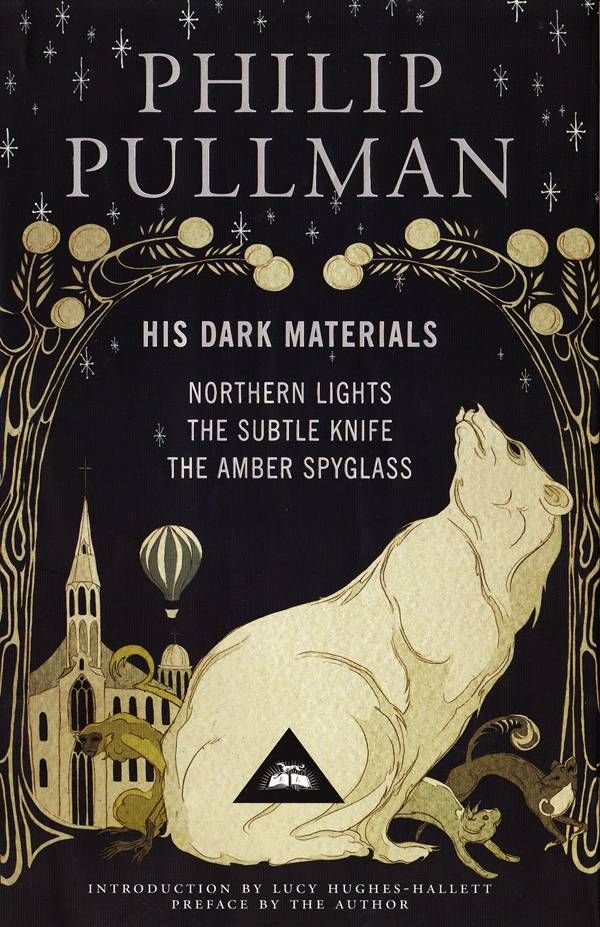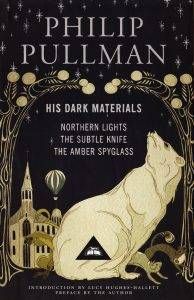 Pantalaimon – His Dark Materials by Phillip Pullman
When you don't have any choice in your companion creature, hope for a Pantalaimon. Fiery Lyra Belacqua and her shape-shifting dæmon Pantalaimon are inseparable by force of nature, so it's a good thing they make a great duo against the forces of evil who would cleave children from their soul buddies. And it doesn't hurt their cause that Pantalaimon is reasonable and cautious where Lyra is brave and hot-headed. I'm not saying anyone would want a Jiminy Cricket on her shoulder, but perhaps we all need a delightfully soft, white ermine around to help us reconsider our impulses, especially when humanity's future hinges on our actions.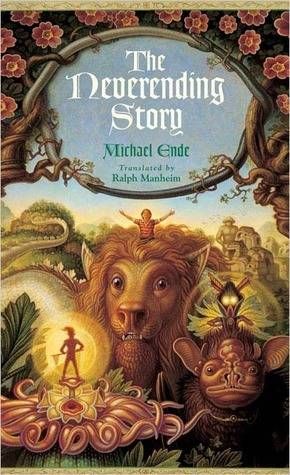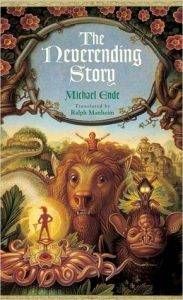 Falkor – The Neverending Story by Michael Ende, translated by Ralph Manheim
"Turn around, look at what you seeeeee, in her face, the mirror of your dreeeeeeeams!" I'm sorry, we were talking about books. In Ende's nostalgia-inducing tale about book thief Bastian Balthazar Bux, his reader's voyage into the magical world of Fantastica, and our hero Atreyu's fight against "The Nothing," Falkor is the flying companion we all want to vanquish our enemies astride. I might even be convinced to ride movie version Falkor with those back scales that look too much like blisters. I'd be crazy to pass up a lift from a dragon that won't eat me or throw me off like a flea. And this luckdragon is down for all the crazy, hopeless adventures, tirelessly accompanying Atreyu through hell and high water–I mean wind giants and sea rescue missions. Atreyu's brave and all, but I'm pretty sure Fantastica and the childlike Empress would be lost without luck and a certain dragon on their side.
What fantastic critter would you quest with?