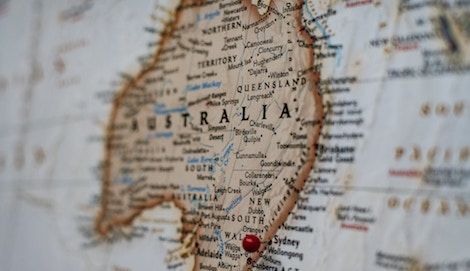 Lists
7 Books To Read For Australia Day
This content contains affiliate links. When you buy through these links, we may earn an affiliate commission.
26 January is Australia Day, a day that commemorates the anniversary of the 1788 arrival of the First Fleet to Australia (the first lot of British ships to get there). I have somewhat mixed feelings about it. Australia has a long history of treating its indigenous citizens extremely poorly (to put it mildly), and the 26th of January has been referred to by some as Invasion Day. I don't feel comfortable 'celebrating' this. At the same time, especially now that I no longer live there and I do miss the country I consider home, it is nice to have a day to celebrate Australia with all of its beauty and ugliness. The books on this list are ones that aren't as well-known as some other Australian books and/or authors, especially outside of Australia. They aren't intended at all to be a guide to Australia Day/Invasion Day or a comprehensive overview of what Australia is like. Just books I found enjoyable that I think together paint a decent picture of the country.
Stan Grant is an Aboriginal Australian journalist. His memoir reveals what it's like to be Aboriginal in Australia, a country with racism problems that it prefers to not acknowledge.
Given the controversial and somewhat horrific asylum seeker policy adopted by Australia in recent years, I thought it was a good idea to include a book that tells the story of a refugee 'boat person'. Ahn Do is also a great comedian, author, and television personality in Australia, and I adore this book. His memoir tells the story of his journey at the age of two and a half with his family on a refugee boat and how they made a life for themselves in Australia. A funny, moving, wonderful read that made me laugh and cry.
Adam Hills is one of my favourite comedians and this was a lovely look at his life and how he got to where he is today. I've included this because not only do I love Adam Hills, who seems like a genuinely nice guy, but I also thought it gave a good glimpse at what a typical, traditional Australian upbringing looked like.
Three Wishes by Liane Moriarty (fiction)
This was Liane Moriarty's first novel and it is still one of my favourites, despite all the bestsellers she has written since. It's about the lives, experiences, and secrets of the Kettle triplets, written with Moriarty's signature warmth and humour. It has been years since I read the book and I can still vividly recall certain scenes and sentences. This is a book that stays with you a long time after you read the last sentence.
I love Josephine Moon's books. Each of her books has a food as a central theme (her first novel was centred around tea and her second had chocolate as a focus) and generally explore relationships, truths, and secrets. This book was her third, and is about a former nun who now lives in solitude tending to bees and creating honey products. This book was a bit heavier than I remembered her first two being and I liked that about it. An enjoyable, compelling read.
Laurinda (published in the US as Lucy and Linh) by Alice Pung (young adult fiction)
When I was in high school and was the target market for YA novels, the big names were John Marsden and Melina Marchetta. I'm pleased to see that Australian YA has a new voice that stands up to the greats. This novel is about a high school student from a working-class immigrant family who wins a scholarship to a prestigious private school, and her experiences straddling the two worlds.
The Lost Man by Jane Harper (crime fiction)
Jane Harper is one of my new favourite crime authors. I only read The Dry, her first novel, in 2018. I think read her second novel, Force of Nature, the day after that, and started reading The Lost Man the day after that. I was initially disappointed that it wasn't another Aaron Falk book (the detective in her first two novels). But I was not disappointed for long because man. What a book. Rich and beautifully painted characters and scenes, interesting premise and plot, and I thoroughly enjoyed the ending, which was unexpected.
If you want further reading, check out this post: 100 Must-Read Australian Books.