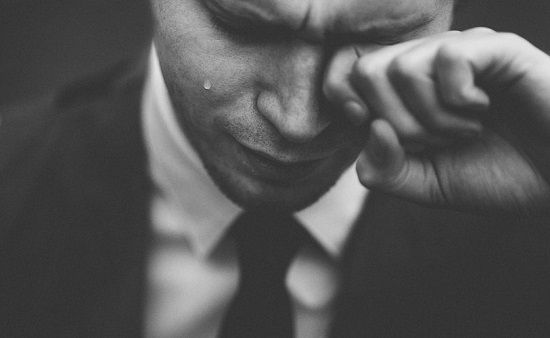 Romance/Erotica
6 Heartbreaking Romance Novels That Inspire More Than They Hurt
This content contains affiliate links. When you buy through these links, we may earn an affiliate commission.
Kamrun Nesa is a devoted bookworm whose work has appeared on NPR.org, Bustle, PopSugar, USA Today's Happy Ever After, BookBub, Brit+Co, and HelloGiggles. She works in book publicity at Hachette but will not recommend any HBG titles. She's currently reading a romance novel, day dreaming about London, and working on her first novel.
Twitter Handle: @kamrunnesa
---
There's something particularly satisfying about reading a heartbreaking romance novel—I promise it's not because of schadenfreude; rather it's because the ending feels exponentially more satisfying, knowing what our couple has gone through to get to their happy ever after. Whether it's a second chance, or one of personal or external struggles, these stories evoke the kind of hope we're constantly searching for in the real world, and having such a tangible embodiment of that is reassuring that we too can eventually get to the epilogue of a hardship or heartbreak and have it end happily (or at least that's what I tell myself).
New York Times bestselling author Colleen Hoover's books, for instance, are pretty much a guaranteed tear-jerker—if you haven't bawled over one, you haven't lived yet. They're cathartic, and often gut-wrenching to sit through (It Ends with Us, anyone?), but the emotional message and the way the characters' stories culminate inspire readers more than they hurt.
romance books | book lists | romance reads | must-read romances" srcset="https://s2982.pcdn.co/wp-content/uploads/2018/07/heartbreaking-romances-683x1024.jpg.optimal.jpg 683w, https://s2982.pcdn.co/wp-content/uploads/2018/07/heartbreaking-romances-200x300.jpg.optimal.jpg 200w, https://s2982.pcdn.co/wp-content/uploads/2018/07/heartbreaking-romances-100x150.jpg.optimal.jpg 100w, https://s2982.pcdn.co/wp-content/uploads/2018/07/heartbreaking-romances-33x50.jpg.optimal.jpg 33w, https://s2982.pcdn.co/wp-content/uploads/2018/07/heartbreaking-romances.jpg.optimal.jpg 735w" sizes="(max-width: 594px) 100vw, 594px">
In All Your Perfects, Colleen Hoover, queen of angst, brings us a new story. Quinn and Graham's perfect love and perfect marriage begins to disintegrate before our very eyes as their hearts constantly get put through the wringer. Their circumstances get so bad that they have a hard time looking at each other, and when things come to a head, Quinn and Graham must remember to accept the flaws that reside under their perfects.
Calling this a sports romance falls short of all the themes it deals with. Forbidden love between August and Iris blooms even though she's with his rival. Ryan takes us through Iris's backstory, how her spirit was being crushed by someone else, and her aspirations felt like a long shot but she pulled herself out of it.
Grace and Matt were college sweethearts destined for a happily ever after when Matt got a career opportunity that changed his life….and the trajectory of their relationship. More than a decade later, they catch a glimpse of each other on a train platform, and when he tracks her down, he discovers the choices they've both made and secrets they've kept, which upturn everything he believes. This is a second chance romance that takes a hard look at the decisions we make that could forever change the paths we're meant to be on and take us in directions we end up regretting in hindsight. What's special about it is the chance the couple get a chance at righting their past choices and finding a way to be together again, awakening the love that's followed them all these years.
Macy and Elliot were childhood best friends who grew up falling in love with words as much as they did each other. But Elliott's foolish mistake destroys their relationship before it can begin, and when personal tragedy strikes Macy, she falls off the grid. It is with a heavy heart that readers get acquainted with them years later as they grapple with all the missed years between them and reconcile their attraction with their current lives.
When violence strikes in Africa, Jack and Rodel hear some news that sends them down a spiral of grief, but when they learn about endangered kids being hunted for their special powers, they team up to save those kids before it's too late. A poignant and tear-jerking story that unites two people in the name of tragedy and allows them to channel their grief into something bigger than them.
Behind the Bars sees Jasmine and Elliot in high school forming a kinship that transcends the dire circumstances they find themselves in. When Jasmine's mom forces her to move for her career, she and Elliot promise to always communicate. But tragedy hits his family in the worst way imaginable, and he hardens himself against the world and cuts off all contact with her. Just as Jasmine saved Elliot in the past, she must try to bring back the music in his life and make him smile again. An interracial romance that navigates the cultural differences of their setting and attempts to mete out justice both narratively and romantically.